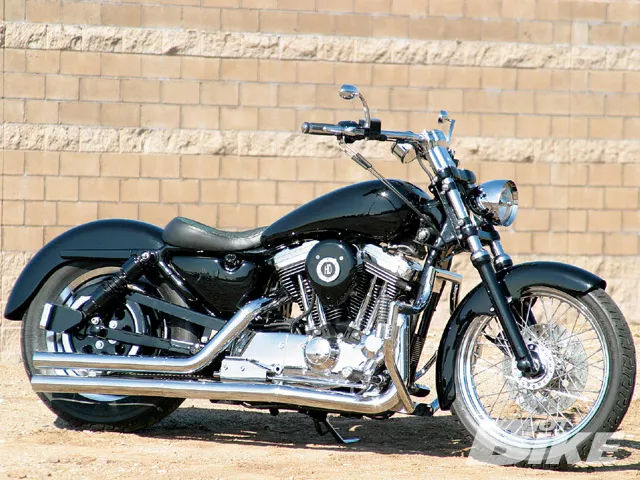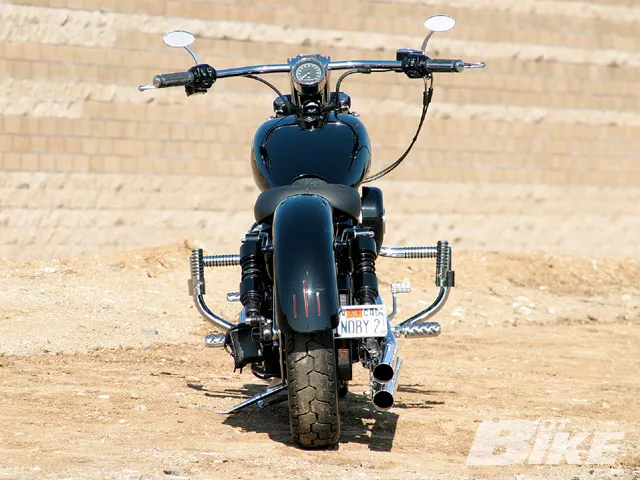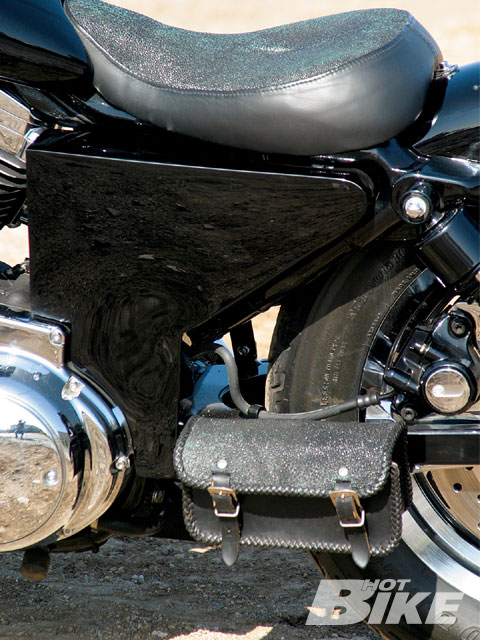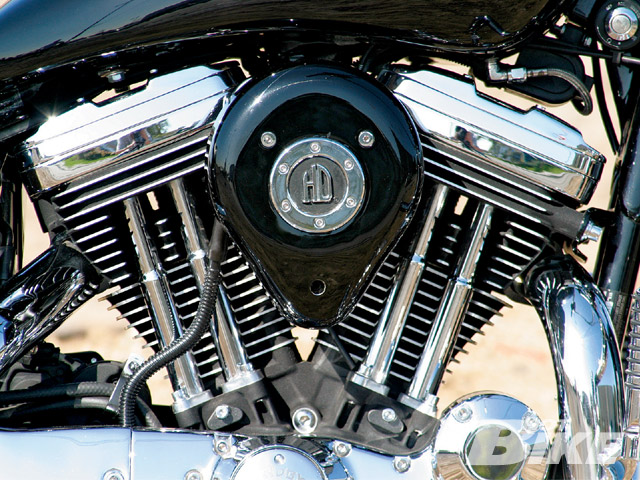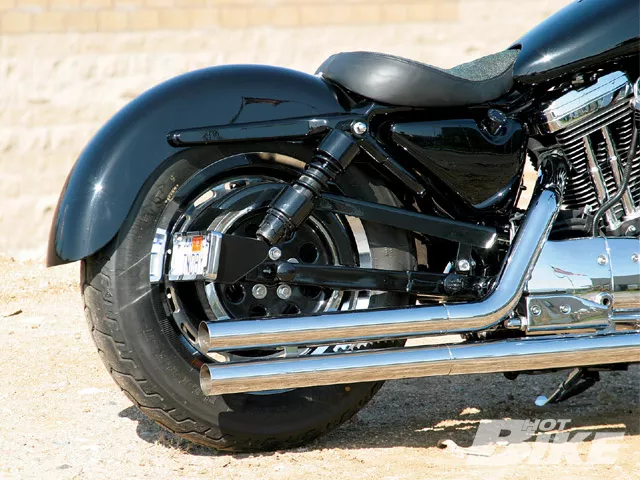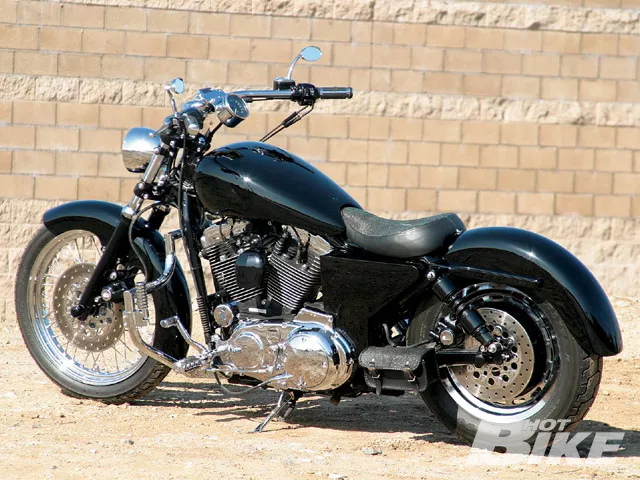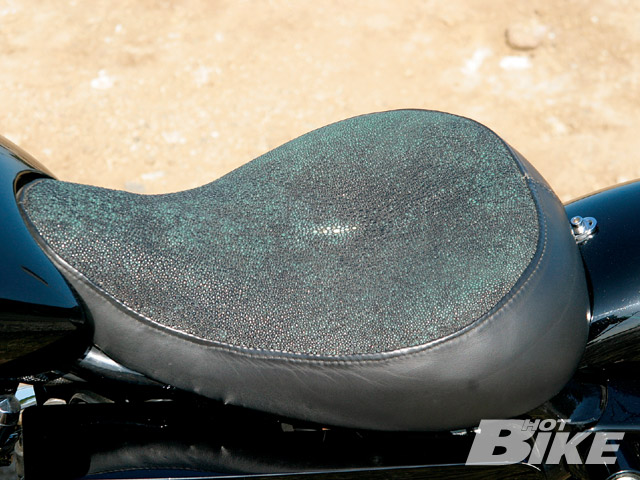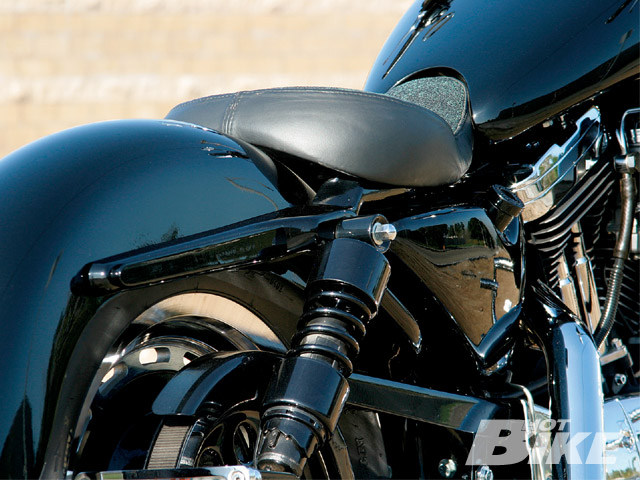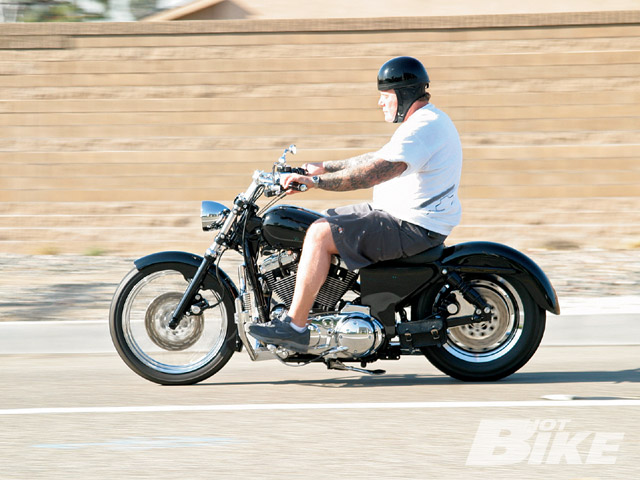 Per and Anne Lindby could be spokespersons for an American dream ad campaign. In 1989 they booked a flight from their native city of Copenhagen, Denmark, to Orange County, California, in pursuit of something more. What were they searching for? Neither was sure at the time, but they knew great things lay ahead in the land of opportunity. Some may describe this type of behavior as risky, but if you don't take chances you never know what the future may hold in store for you. Per and Anne's decision paid off and they've managed to develop the very successful, Lindby Custom, Inc., which is now one of the top manufacturers of aftermarket highway bars in both the Harley and Metric cruiser markets.
When Per and Anne landed in the States, they preceded to baggage claim to pickup the only three pieces of luggage they had, then headed to currency exchange to make the switch. The converted amount equaled out to roughly $7,000. The move did involve some planning. Per was a Volvo mechanic in Copenhagen, and he asked his boss if there were any positions available at Volvo anywhere in the States…there was. Per and Anne took a chance and made the move. After adapting to Orange County, Per continued to work at Volvo as a service manager until one day, life as he knew it, drastically changed. The change came by way of purchasing his very first Harley, a Heritage Softail. After he took one look at the highway bar on the bike, Per being a very creative person thought to himself: I can do something better than that. So on his lunch break, he ripped off the stock bar, and took a hacksaw to it, then twisted and contorted it to his own liking. The result: a more comfortable, more aesthetically pleasing highway bar that he would call the Linbar.
After creating the Linbar prototype, he produced 10 more that he sold out of the back of his car-ironically, not a Volvo-and the money he made with the sale of that batch helped him produce 40 more. In 1994 he took his creation-actually 40 of his creations-to the Laughlin River Run and had a huge response. You can pretty much guess what he did with the money he made from those 40 bars. It eventually paid off and Per was able to quit Volvo and focus all of his attention on Lindby Customs.
Anne helped Per run the business side of things and continues to do so to this day, so it was bound to happen that she would eventually get a bike of her own. If you hang around a barbershop long enough, you'll eventually end up getting a haircut. Per wanted his wife to also be his riding buddy so he did what any good husband would do, he bought her a brand new '96 XL 1200 Sportster Custom as a starter bike. First off, he added his signature Linbar to the bike. He knew that giving her the option of stretching her legs once in awhile would be very much appreciated.
Per wanted to customize the bike to Anne's specs without compromising the integrity of the stock Harley. "We really cater to the stock H-D market," Per explained. "Our customers are new riders that like easy bolt-on stuff that provides instantaneous gratification with a change you can see and really feel on a bike." In essence, he applied that principle to this project since this was Anne's first bike and he wanted it to be as comfortable and appealing to her as possible.
Because of Anne's petite, 5-foot 2-inch frame, the Sporty was a little tall for her liking, so Per dropped it down in the rear with 11-inch shocks from Progressive Suspension. To match the rear, Progressive's lower springs replaced the stock springs up front, bringing the frontend down about 2 inches. "He lowered it a lot and that's why I love the bike," Ann recalls.
But every creative person has to do some kind of modifications to his/her projects. He ditched the stock Sporty tank and mounted a Fat Katz tank to the backbone. The stock seat had to go too because it was like putting a set of saddlebags on a bobber; it just didn't work. A Corbin seat would take its place but was in need of some tweaking. After fiddling around with it, the seat and tank fit together nicely, which displays the quality craftsmanship Per dedicated to this project.
For a little more pep in the 1200cc Sporty's step, Per bolted on a set of Samson exhaust pipes and modified the iconic S&S; Teardrop air cleaner cover so that it pointed down. He powdercoated it black of course, because well, let's face it, black is cool! Blacking out the Sporty was beginning to be the theme of this project, but let us remind you that Per was doing this in 1996 and today, you're seeing that trend come full circle.
He left the rear wheel stock, but he got the front spoker from Wheel Works. When he got it back, he covered it with a modified West Coast Choppers front fender. It just made sense to put West Coast Choppers' fender on the rear, so the order was placed. Once in hand, it too needed modification. He had to cut it in half and remove a few inches since it was wider than the Sporty's stock wheel, but after welding it back together it was as good as new. In the bottom portion of the fender, Per carved out the vertical sections to house LED lights from the inside.
Once the bike was nearing completion Anne prepared herself to take on the crazy Southern California motorists by taking a motorcycle safety course. Twice! When Per finished the build, the two were riding all the time. Now Anne rides a Fatboy, but she'll never forget how she got her start on a two-wheeled machine.
Spec Sheet
| | |
| --- | --- |
| BIKE OWNER | Anne Lindby |
| SHOP NAME | Lindby Custom, Inc. |
| SHOP PHONE | (714) 528-0085 |
| SHOP WEBSITE | www.lindbycustom.com |
| YEAR/MAKE/MODEL | `96/XL1200/Custom |
| FABRICATION | Per Lindby |
| ASSEMBLY | Per Lindby |
| BUILD TIME | Not long |
| | |
| --- | --- |
| ENGINE | |
| YEAR/MANUFACTURER | `96/H-D |
| TYPE/SIZE | XL/1200cc |
| CASES | H-D |
| CYLINDERS | H-D |
| HEADS | H-D |
| ROCKER BOXES | H-D |
| CARBURETOR | H-D |
| AIR CLEANER | S&S; Modified |
| EXHAUST | Samson |
| | |
| --- | --- |
| TRANSMISSION | |
| YEAR/MANUFACTURER/TYPE `96/H-D/5-Speed | |
| CASE | H-D |
| CLUTCH | H-D |
| PRIMARY DRIVE | H-D |
| | |
| --- | --- |
| FRAME | |
| YEAR/TYPE | `96/stock XL |
| RAKE | ??? |
| STRETCH | None |
| | |
| --- | --- |
| SUSPENSION | |
| MANUFACTURER FRONT | Progressive Suspension |
| TRIPLE TREES | Stock |
| MANUFACTURER REAR | Progressive Suspension |
| SWINGARM | Stock |
| SHOCKS | Progressive Suspension |
| | |
| --- | --- |
| WHEELS, TIRES, AND BRAKES | |
| MANUFACTURER FRONT/TYPE | H-D/Wheel Works/Spoke |
| SIZE-WIDTH/HEIGHT | 19X2.15 |
| TIRE/SIZE | Dunlop {{{90}}}/90-19 |
| CALIPER | Stock w/ black powdercoat |
| ROTOR | Modified stock |
| MANUFACTURER REAR/TYPE | H-D/Stock Cast wheel |
| SIZE-WIDTH/HEIGHT | 16X3 |
| TIRE/SIZE | 150/{{{80}}}-16 |
| CALIPER | Stock/ powder coated |
| ROTOR | Modified stock |
| | |
| --- | --- |
| FINISH/PAINT | |
| COLOR | Black |
| PAINTER | A Friend |
| GRAPHICS | None |
| MOLDING | A Friend |
| POWDER COATING | Nu-Tek Powder coating |
| | |
| --- | --- |
| ACCESSORIES | |
| FRONT FENDER | Modified West Coast Choppers |
| REAR FENDER | Modified West Coast Choppers |
| FENDER STRUTS | Lindby Custom, Inc. |
| GAS TANK | Fat Katz |
| OIL TANK | Stock |
| BATTERY COVER | Lindby Custom, Inc. |
| GAUGES | Stock |
| HANDLEBARS | Lindby Custom, Inc. |
| RISERS | Stock |
| HAND CONTROLS | H-D powdercoated |
| FOOT CONTROLS | H-D |
| FOOTPEGS | H-D |
| HEADLIGHT | Headwinds |
| TAILLIGHT | Lindby Custom, Inc. |
| LICENSE MOUNT | Lindby Custom, Inc. |
| SEAT | Modified Corbin |
| ELECTRICAL | Stock |