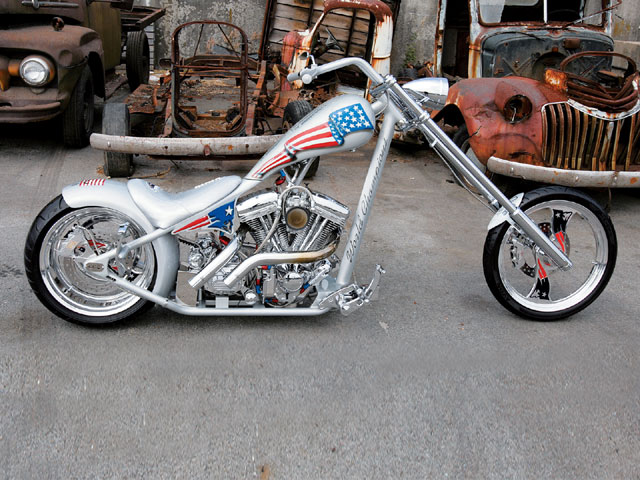 We all tend to think that our jobs, no matter what they may be, have more pressure and stress than anyone else's. However, if there were one job that's always surrounded by high-pressure situations, it would be that of a field-goal kicker. Some of the biggest games in the history of the National Football League have been won or lost with the outcome resting solely on the shoulders…er…foot of the kicker. The position of field-goal kicker is one in which kicking the ball mere inches to the left or right of the goal post can mean the difference between hero or zero.
Of all the kickers in the NFL, none knows high-stress situations better than Adam Vinatieri. With more than nine seasons kicking for the New England Patriots, Adam has accumulated a long list of achievements: two game-winning field goals in divisional playoffs, a record-tying five field goals in the '03 AFC Championship game, fifth most accurate kicker in NFL history, and most accurate kicker in Patriot history. However, the most prominent achievements of his career so far would most likely be his three Super Bowl rings (in two of the games he kicked the game-winning field goal with less than seven seconds left on the game clock).
As you can see, Adam knows how to handle the stress of putting the pigskin through the uprights. So what does he do during the off-season to relieve the tension of being the NFL's best clutch kicker in history? He rides his motorcycle-more specifically, his Cazzani Custom Cycles one-off chopper, although his coaches and trainers probably don't approve of their prized kicker tearing up the streets on a chopper. When it comes to restoring his mental health, the NFL star is just like you and I and turns to the open road on two wheels to set his mind right. By the way, Adam is no newcomer to motorcycling; he learned to ride a mini-bike before he learned to ride a bicycle.
When Adam decided to have his first custom chopper built several years ago, he turned to Cazzani Custom Cycles in Cranston, RI. Bobby Cazzani and his brother Jimmy have designed and built 1,200hp musclecars, twin-turbo Ferraris, championship-winning offshore race boats, and, of course, choppers. Adam and Jimmy are longtime friends, so it made perfect sense to have Cazzani Custom Cycles build him a bike.
Adam's first chopper was a great success, and he was very pleased with the results. However, after three Super Bowl victories, Adam wanted a bike to commemorate the achievements of his friends and teammates. And from there the Super Bowl chopper was born.
To get the build started, Bobby began with a piece of chrome-moly tubing that was run through a rolling pipe press to give it an elliptical shape like a football. From there he welded up the rest of the frame, and when he was finished he had the basis for a rigid chopper with 10 extra inches in the downtube, 8 more in the backbone, and 45 degrees of rake in the neck. To add to the chopper profile, a 20-inch-over Ness frontend was bolted to the neck.
Some people have said you can't have two-spoke wheels on a motorcycle, but Jimmy proved them wrong with his New England Patriots logo design. To ensure the wheels would hold up under the abuse of the road, the design was sent over to Greg at Ego Tripp Wheels, where they machined the wheels to not only look cool but to be safe and reliable as well. The front sports a 21-incher wrapped in Avon rubber, while out back an 18×8.5-inch rim stuffed inside a 250mm Avon helps the rigid ride a little more smoothly. While Ego Tripp was machining the wheels, Bobby also had them cut a set of rotors to match. Then, to help bring the bike to a quick stop, he bolted on billet six-piston racing calipers at the front and rear.
To make sure Adam's bike would have plenty of reliable power, Bobby bolted a 110ci RevTech motor, backed up by a RevTech six-speed transmission, between the framerails and then used a Primo clutch and 3-inch open belt primary to help transfer power to the rear wheel. Knowing a chopper just wouldn't be a chopper without a set of loud pipes, Bobby felt a set of 187 pipes from LA Choppers was the perfect choice. He capped off the Mikuni carb with a velocity stack from West Coast Choppers.
When it came to the sheetmetal, Bobby really wanted to bring the chopper look and football theme together. First, in a nod to the old chopper days, he fabricated a mini front fender but added his own twist by shaping it in the form of a football. Next, he completed the chopper profile by stretching a Custom Chrome gas tank 8 inches to match the backbone. Then, in a real feat of fabricating genius, Bobby welded and molded into the frame a very trick oil tank. It took several attempts, but the final shape of the tank was a spitting image of the Patriots logo.
Bobby takes pride in the fact that most of the work on his projects is performed in-house. And on this bike, that included laying down the silver basecoat. However, to get exactly the right tone of silver to match the team's color, Bobby scanned the silver off an actual Patriots helmet. Then, as a token of appreciation for all of Adam's coaches and teammates, Jerry over at Air Force Graphics applied the rosters and coaching staffs from all three Super Bowl teams to look as if they were floating on the gas tank. Jerry accomplished this by spraying several coats of clear, then laying down a computer-generated thin-film graphic of the names, then covered the graphic with a few more layers of clear.
After the paint had cured, Bobby finished things up by fabricating a custom set of handlebars featuring Jay Brake hand controls (minus the front brake lever) and an internal throttle. Instead of applying the front brake with a hand lever, Bobby set up the front and rear brakes to work off one of his Unison braking systems, utilizing a NASCAR proportioning valve manipulated by Accutronix foot controls. Between the triple-trees he bolted on one of his H.I.D. headlamp systems featuring a Bosch amplifier, which provides plenty of visibility at night. Last, Bobby had Barrett Designs cut and form a piece of leather to fit the carbon-fiber seat pan he made. The leather was then dyed metallic silver and stitched to look like a football.
When Adam saw the bike for the first time, he was amazed by how well everything came together. He was particularly impressed with all the custom fab work and the detailed graphics. Last year at Daytona Bike Week, Adam's Super Bowl chopper was on display at the Custom Chrome booth. Word is the bike drew so much attention they almost had to call in security to tame the crowds. By the time Adam arrived in town for the event, everyone knew it was his bike. So whenever he took the bike for a cruise down Beach Street, fans would nearly cause multiple accidents as they swarmed the street, trying to get his autograph.
Spec Sheet
| | |
| --- | --- |
| OWNER | Adam Vinatieri |
| SHOP | Cazzani Custom Cycles |
| PHONE | (401) 942-2400 |
| WEBSITE | www.cazzanicustoms.com |
| YEAR/MAKE/MODEL | '05/Cazzani Custom/Rigid |
| FABRICATION | Cazzani |
| ASSEMBLY | Cazzani |
| BUILD TIME | Eight weeks |
| | |
| --- | --- |
| ENGINE | |
| YEAR/TYPE/SIZE | '04/RevTech/110ci |
| BUILDER | RevTech |
| CASES | RevTech |
| FLYWHEELS | RevTech |
| RODS | RevTech |
| PISTONS | RevTech |
| CYLINDERS | RevTech |
| HEADS | RevTech |
| VALVES | RevTech |
| ROCKERS | RevTech |
| ROCKER BOXES | RevTech |
| PUSHRODS | RevTech |
| PUSHROD TUBES | RevTech |
| CAM | RevTech |
| LIFTERS | RevTech |
| CARBURETOR | Mikuni |
| AIR CLEANER | West Coast Choppers |
| IGNITION | RevTech |
| EXHAUST | LA Choppers |
| | |
| --- | --- |
| TRANSMISSION | |
| YEAR/TYPE | '04/RevTech six-speed |
| CASE | RevTech |
| GEARS | RevTech |
| CLUTCH | Primo |
| PRIMARY DRIVE | Primo |
| | |
| --- | --- |
| FRAME | |
| YEAR/TYPE | '05/Cazzani |
| RAKE | 45 degrees |
| STRETCH | 8 inches out, 10 inches up |
| | |
| --- | --- |
| SUSPENSION | |
| FRONT | Ness |
| LENGTH | 20 inches over |
| TRIPLE-TREES | Ness |
| | |
| --- | --- |
| WHEELS, TIRES, AND BRAKES | |
| FRONT | |
| BUILDER/SIZE | Cazzani/Ego Tripp/21-inch |
| TIRE/SIZE | Avon/21×2.15 |
| CALIPER | Billet |
| ROTOR | Cazzani/Ego Tripp |
| REAR | |
| BUILDER/SIZE | Cazzani/Ego Tripp/18×8.5 |
| TIRE/SIZE | Avon 250 |
| CALIPER | Billet |
| ROTOR | Cazzani/Ego Tripp |
| | |
| --- | --- |
| FINISH/PAINT | |
| COLOR | {{{Patriot}}} Metallic Silver |
| PAINTER | Cazzani |
| GRAPHICS | Air Force Designs |
| MOLDING | Cazzani |
| PLATING/POLISHING | Unique Plating |
| | |
| --- | --- |
| ACCESSORIES | |
| FRONT FENDER | Cazzani |
| REAR FENDER | West Coast Choppers |
| FENDER STRUTS | Internal |
| GAS TANK & CAP | Custom Chrone/Cazzani |
| OIL TANK | Cazzani |
| HANDLEBARS | Cazzani |
| RISERS | Built in |
| HAND CONTROLS | Jay Brake |
| FOOT CONTROLS | Accutronix |
| FOOTPEGS | Accutronix |
| HEADLIGHT | Cazzani |
| TAILLIGHT | Cazzani |
| LICENSE MOUNT | Custom Chrome |
| SEAT | Cazzani/Barrett Designs |