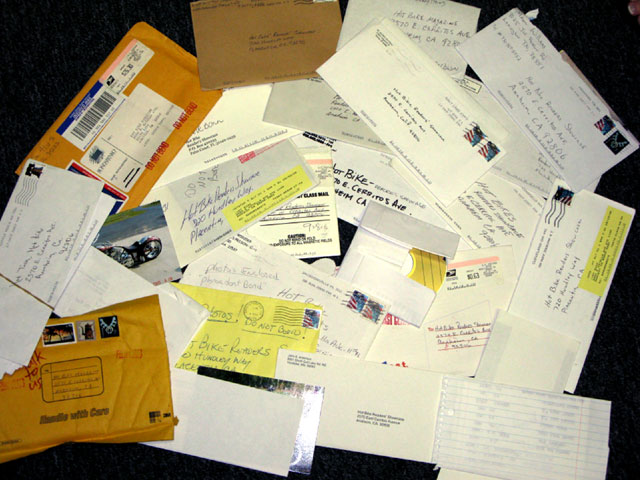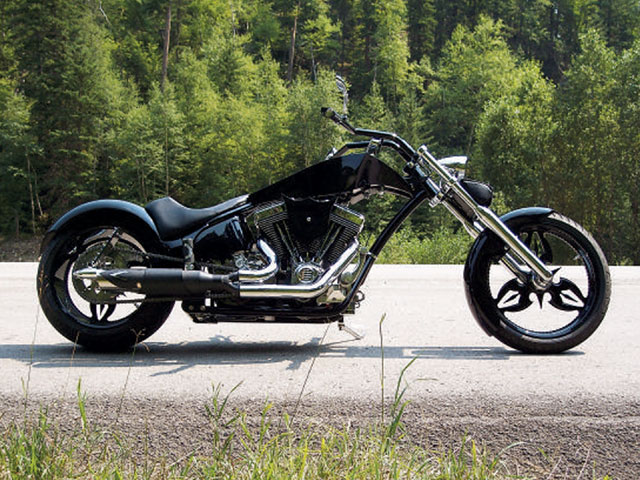 We would like to start this issue by asking you, the reader, to help us with your ride submissions. There is no shortage of Readers' Rides coming across the editor's desks; however, only about 1/4 of them can be used. The reason: bad photos, little or no info about the bike, and even worse, no contact info to get better photos or the needed bike specs. So before you put a stamp on that envelope or send out that e-mail, make sure that you have filled out the basics: Your name, phone number and/or e-mail, where you're from. Then fill out a spec sheet-all you need to do is copy the info from the magazine: Motor, tran, frame, wheels, and so on. Last, a brief history about you and your bike. Now that you know exactly what we're looking for, we can't wait to see what you're going to send in. Thanks!
A Good Friend
With some free time on his hands, Jeff Dempsey wanted to build a bike for a good friend with no time to go shopping. When Jeff found a deal on a used '06 Street Glide, he called his friend and told him what he found, and that he would fix it up for him and get it ready to ride. The bags were stretched and Buick vents were added to the bags, a custom heated seat was installed, and then Jeff swapped out a list of parts for chrome and added some tunes. However, a radio was not enough, so Jeff added a DVD player, GPS, and a reverse camera-no need for mirrors. After it was all done, Jeff had a hard time handing over the keys, but now he wants to do the same to his bike.
| | |
| --- | --- |
| CITY/ STATE | West Palm Beach/FL |
| YEAR/MODEL | '06/Street Glide |
| BUILDER | Jeff Dempsey |
| ENGINE | H-D |
| HEADS | H-D |
| CARB | H-D |
| CAMS | H-D |
| PIPES | Reinhart True Dual |
| IGNITION | H-D |
| TRANSMISSION | H-D |
| PAINT | Jeff Dempsey |
| COLOR | Gold/Silver/black |
| WHEELS | Pro-One |
| TIRES | Avon |
| BRAKES | H-D |
Dreams Do Come True
After a wicked divorce and nothing to look forward to, the only thing Richie Lambiase wanted to do was get on his bike and ride, but like we said-one wicked divorce and no bike. Richie decided to build this custom bike in a friend's garage just to make sure that no one would try to take it away. This is just what he needed to get him back on the road of life.
| | |
| --- | --- |
| CITY/ STATE | Colorado Springs/CO |
| YEAR/MODEL | '06/RL Slayer |
| BUILDER | Richie Lambiase |
| ENGINE | 120ci El Bruto |
| HEADS | Ultima |
| CARB | Mikuni 45mm |
| CAMS | Ultima |
| PIPES | Richie Lambiase |
| IGNITION | Ultima |
| TRANSMISSION | Accessories Unlimited |
| | six-speed |
| PAINT | Richie Lambiase |
| COLOR | Deep Black, |
| | like her heart |
| WHEELS | Wicked Image |
| TIRES | Avon |
| BRAKES | Trans brake ACC |