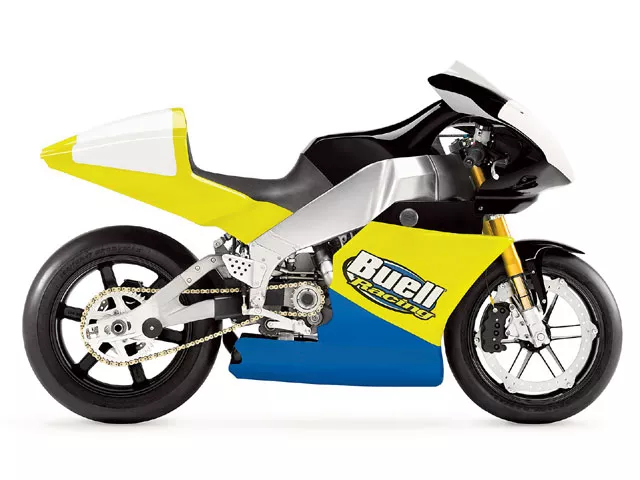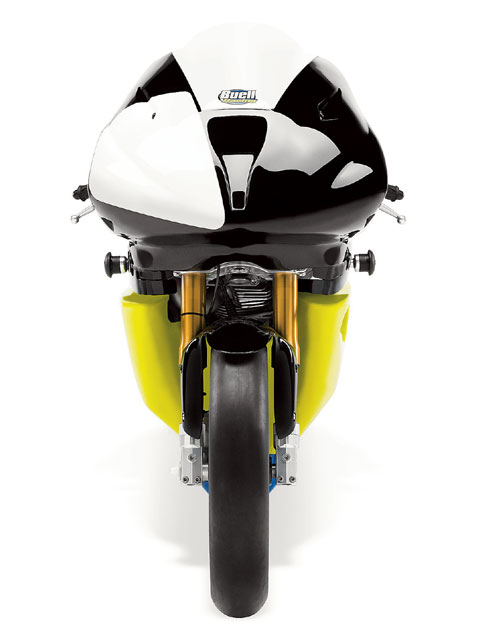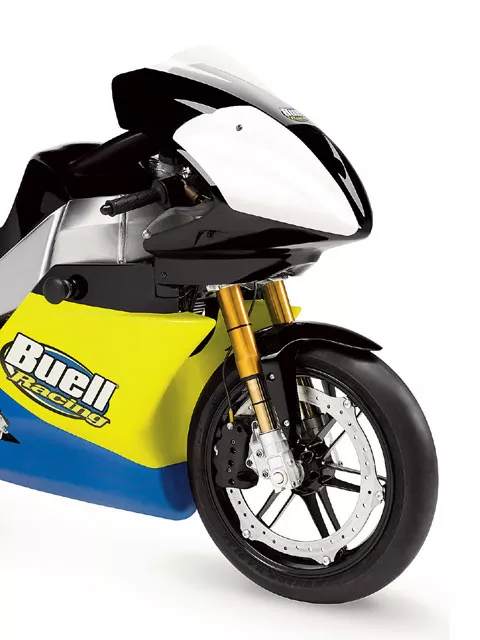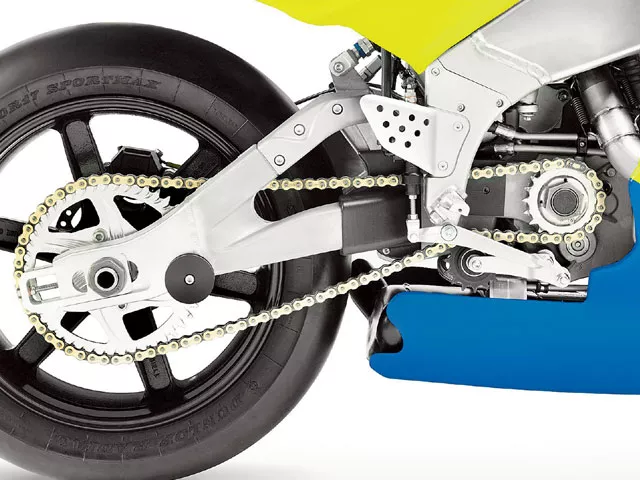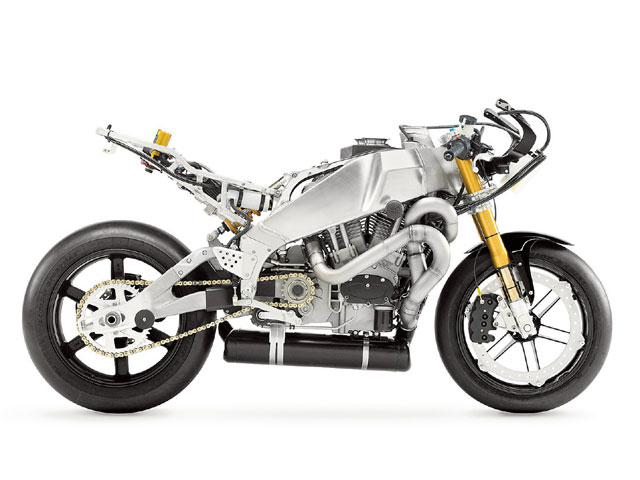 Erik Buell and company come full circle with the introduction of the '07 Buell XBRR, a limited-edition production racing motorcycle designed exclusively for closed-course competition. The XBRR will come delivered as a full race-ready motorcycle. This makes it easier for the nonfactory-sponsored rider to hit the track without spending additional money to get the bike race-worthy. A spiritual successor to Buell's first motorcycle, the '83 RW750, the XBRR is poised to change the face of privateer racing with a professional-level, race-ready, production-based platform featuring top-shelf racing technology and typical Buell innovation.
"The XBRR combines the current culmination of Buell's leading-edge chassis technology and Harley-Davidson's air-cooled V-Twin powertrain in a platform designed by and developed for dedicated racers," said Erik Buell, chairman and chief technical officer of Buell Motorcycle Company.
For Erik Buell, the XBRR marks a return to his racing roots. As a successful privateer road-racer early in his career, Buell eventually built his own race bikes for the AMA's then-premier Formula 1 class. The RW750 was a handbuilt race bike, and it became the first official Buell motorcycle. Two were produced before the AMA discontinued the class after 1985. Buell then translated his race-bred design principles into a line of successful street bikes leading up to the current XB platform.
The 362lb XBRR features an 81.7ci (1339cc, 103.6mm bore x 79.4mm stroke) modified XB Thunderstorm air/oil-cooled V-Twin motor rated at 150 hp (measured at the crank). To accommodate eligibility in a wide variety of racing classes, an engine modification kit will be available to help conform the XBRR to a wide range of class regulations. Static compression ratio comes in at a hefty 12.5:1 in the bathtub/hemi-shaped combustion chambers. The engine is fed by a dual-downdraft 62mm throttle-body electronic fuel-injection system and a ram-air intake system integrated with a new carbon-fiber fairing. Exhaust is Buell's WAVE-analyzed header with mass-centralized muffler under the chassis.
It's the first production Buell since the '88-'89 RR1200 to feature a full fairing. Its lightweight carbon design features integrated ducts for engine and oil cooling. The fairing was extensively wind tunnel-tested to improve aerodynamics and reduce drag. The XBRR chassis is the revolutionary XB design with fuel in the frame (4.4 gallons) and oil in the swingarm (5 quarts), modified with a billet axle adjustment system and chain drive to allow gearing changes for different racetracks. Suspension travel is managed by fully adjustable Ohlins units, with 43mm front forks and a remote-reservoir rear shock. Lean angle is 55 degrees before hard contact for the 30.5-inch seat height, combined with a quick 21-degree rake and 3.4-inch trail.
A new ZTL2 (zero torsional load) eight-piston front caliper grabs a perimeter-mounted XB front rotor, providing outstanding braking performance but with less weight than conventional designs. New XBRR six-spoke magnesium wheels weigh 33-percent less than standard XB wheels.
Instruments include a tachometer, indicator lamps for shift, power on, and low oil pressure. The XBRR features a unique Buell Racing paint scheme. For the initial production run, Buell will produce 50 XBRR motorcycles at an MSRP of $30,995. As of press time, four teams have entered the XBRR in the Daytona 200. Stay tuned for more exciting news from Buell and the XBRR. Contact Buell Motorcycles USA at www.buell.com for more info.