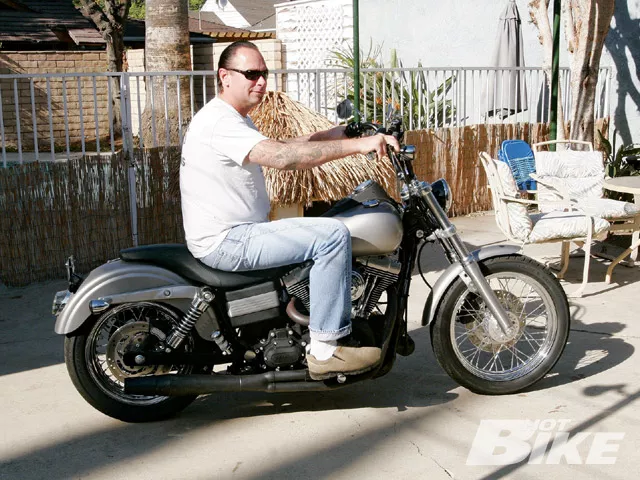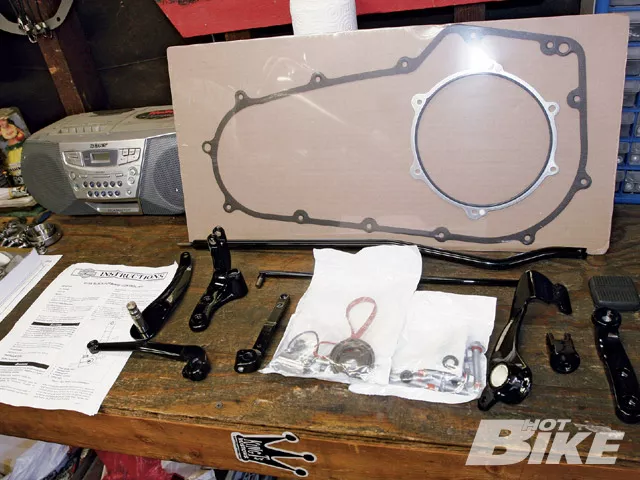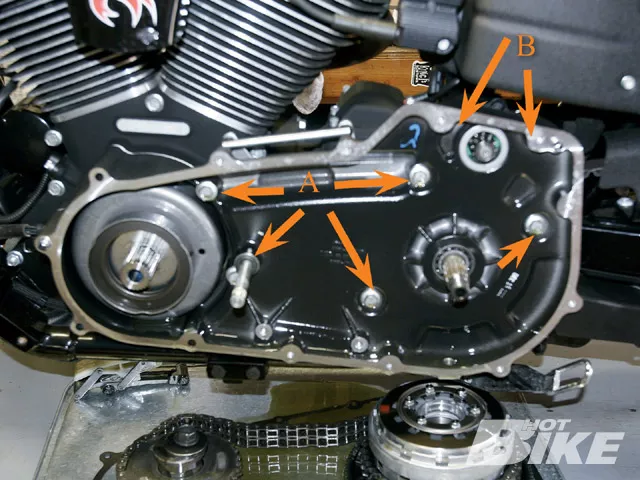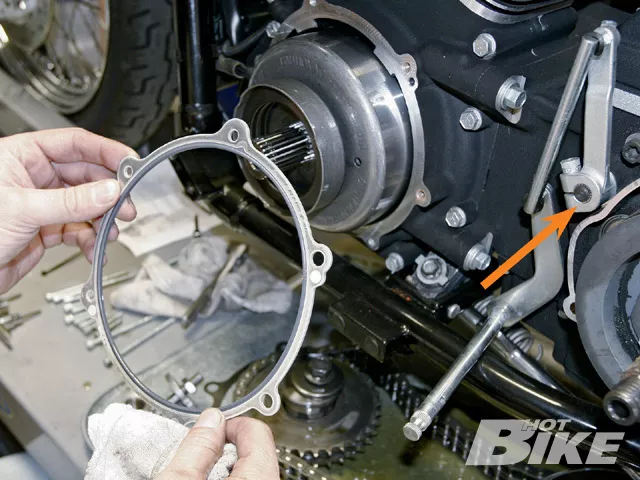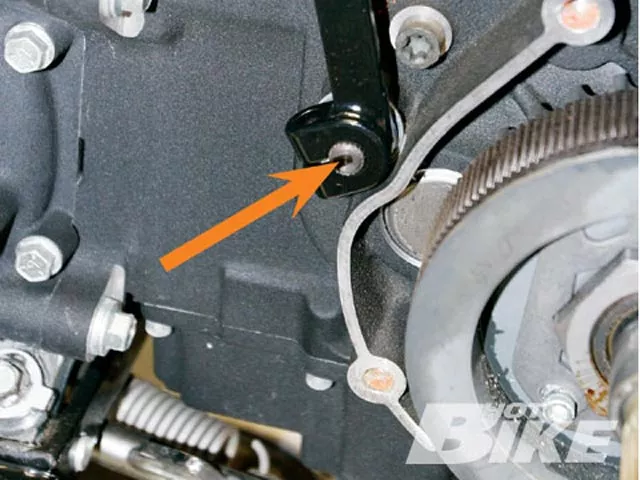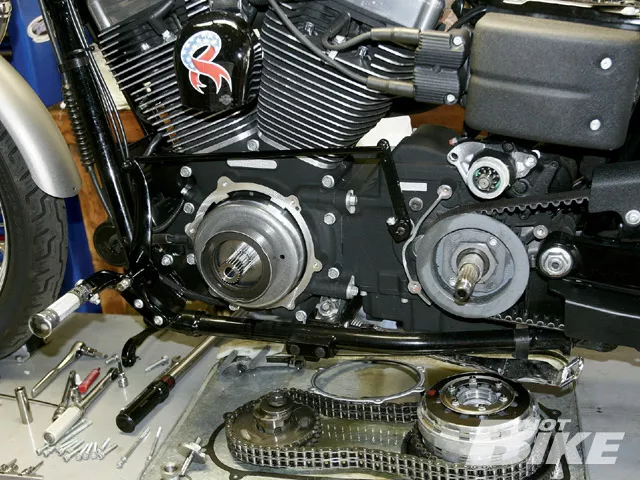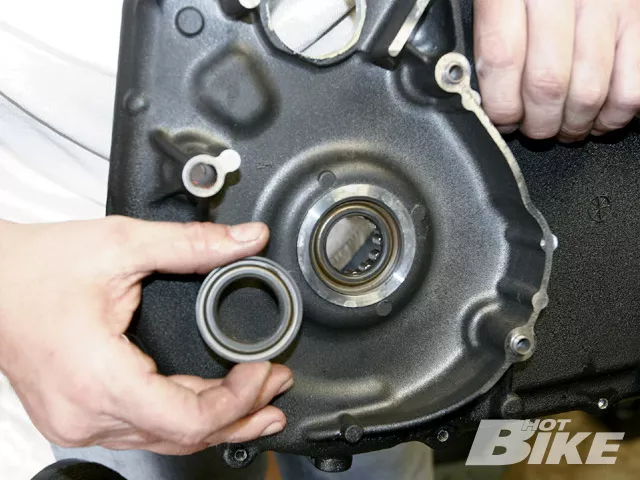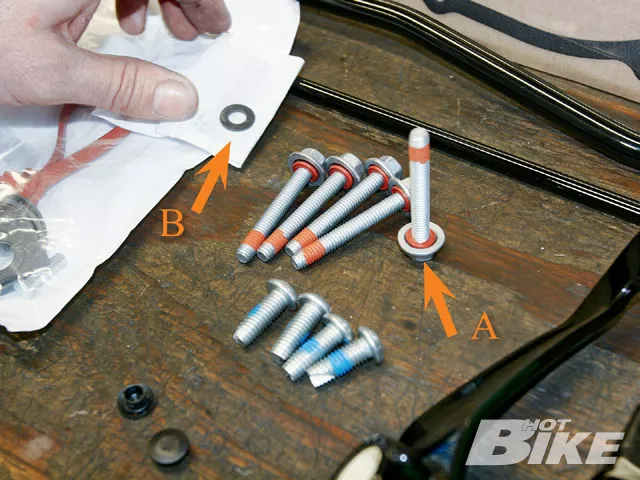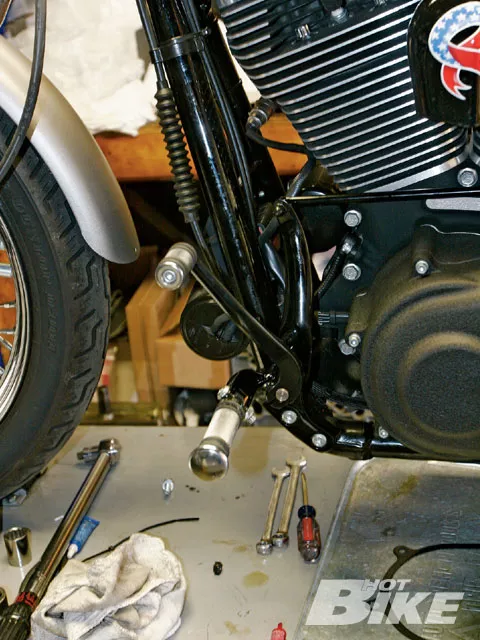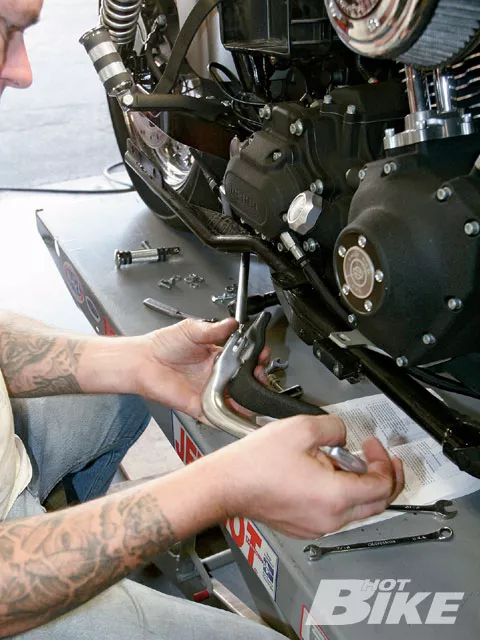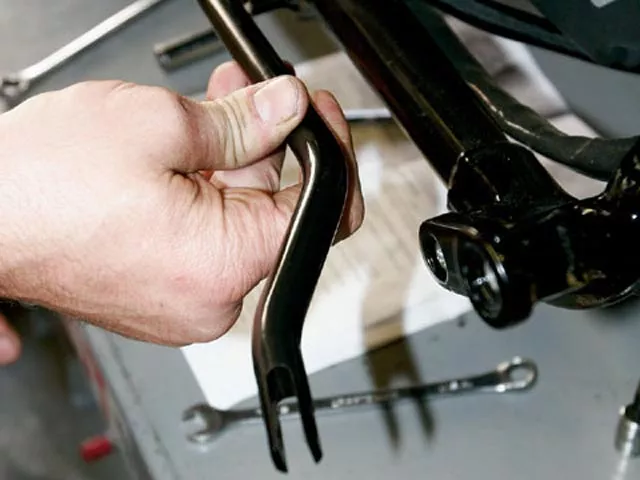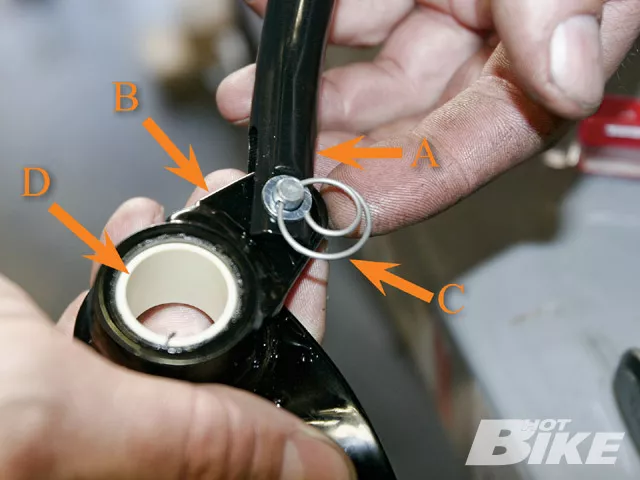 One of our acquaintances just purchased this 2007 Harley-Davidson Street Bob with virtually no miles, for a smoking deal. The '07 Dyna is almost a blank canvas as far as color and accessories go. The owner is tall and the mid-mount foot controls cramped his legs from the first ride–preventing maximum enjoyment. However, he knew from the moment he signed the papers and took those keys that there was plenty of help in the pages of the 2009 Harley-Davidson Parts & Accessories catalog.
You'll notice the handlebars are not the stock items–they're the new black mini apes with the switch wiring hidden inside the bars. The full complement of chrome-knurled pegs and handgrips were also added to offset the black-coated bars and now the forward control kit. The forward control kit moves the rider's feet forward a good 12 inches, allowing the top of the rider's thighs to be more parallel to the ground and not cramp his knees (which is ergonomically more comfortable).
We thought we'd follow along as Troy Honeycutt of King T's Kustoms in Hollywood, California installed the new H-D black forward control kit on the Street Bob.
| | | |
| --- | --- | --- |
| PARTS: | | |
| 49021-09 | Dyna Black Forward Control Kit | MSRP $329.95 |
| 42629-00 | Billet Style Brake Pedal Pad Kit | MSRP $39.95 |
| 99851-05 | Formula Plus transmission and primary oil, 1 quart | MSRP $8.49 |
| King T's Kustom – 3 hours | Labor, $50 per hour, total $150 | |