Conjured forth by builder Alex Osborne and owned by Richard Lucio, what was once a 2012 Harley-Davidson Fat Boy has evolved into an angrier, more menacing realization of the meaty Fat Boy concept. Alex basically stripped the bike down to its essence, changed in some key elements to get his point across, and brought more grunt to the motor to make sure the Softail wasn't just for show.
The build took 90 days from start to finish. Its 103-inch Twin Cam mill still runs on most of its stock parts; Alex pushed a reliable-but-more-fun approach to it. Other than a Screamin' Eagle 211 cam setup, a set of high-compression Screamin' Eagle forged pistons, and the parts line's performance plug wires, he seems to have left the engine's internals as they were.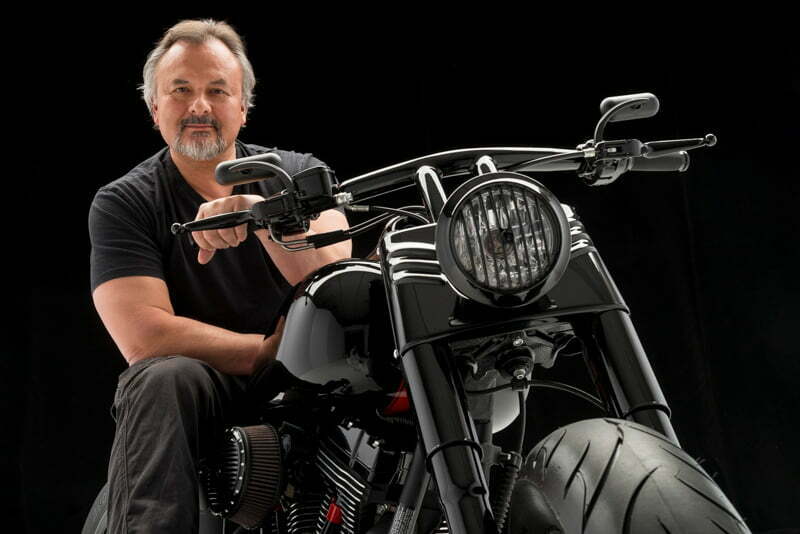 That V-twin heart beats in its unmodified stock skeleton. There was no reason to change it; Alex wasn't making a digger chopper or a stretched bagger with a mammoth front wheel, so why would he?
As for the rest of the rolling chassis equation, it's safe to say it's had some work done. Alex Osborne tossed away the stock solid wheels in favor of RC Components' Crank ones. Not only do they look better, I'd guess they weigh less than their solid stock cousins. But enough babbling on. Check out this gallery and find out more for yourself!