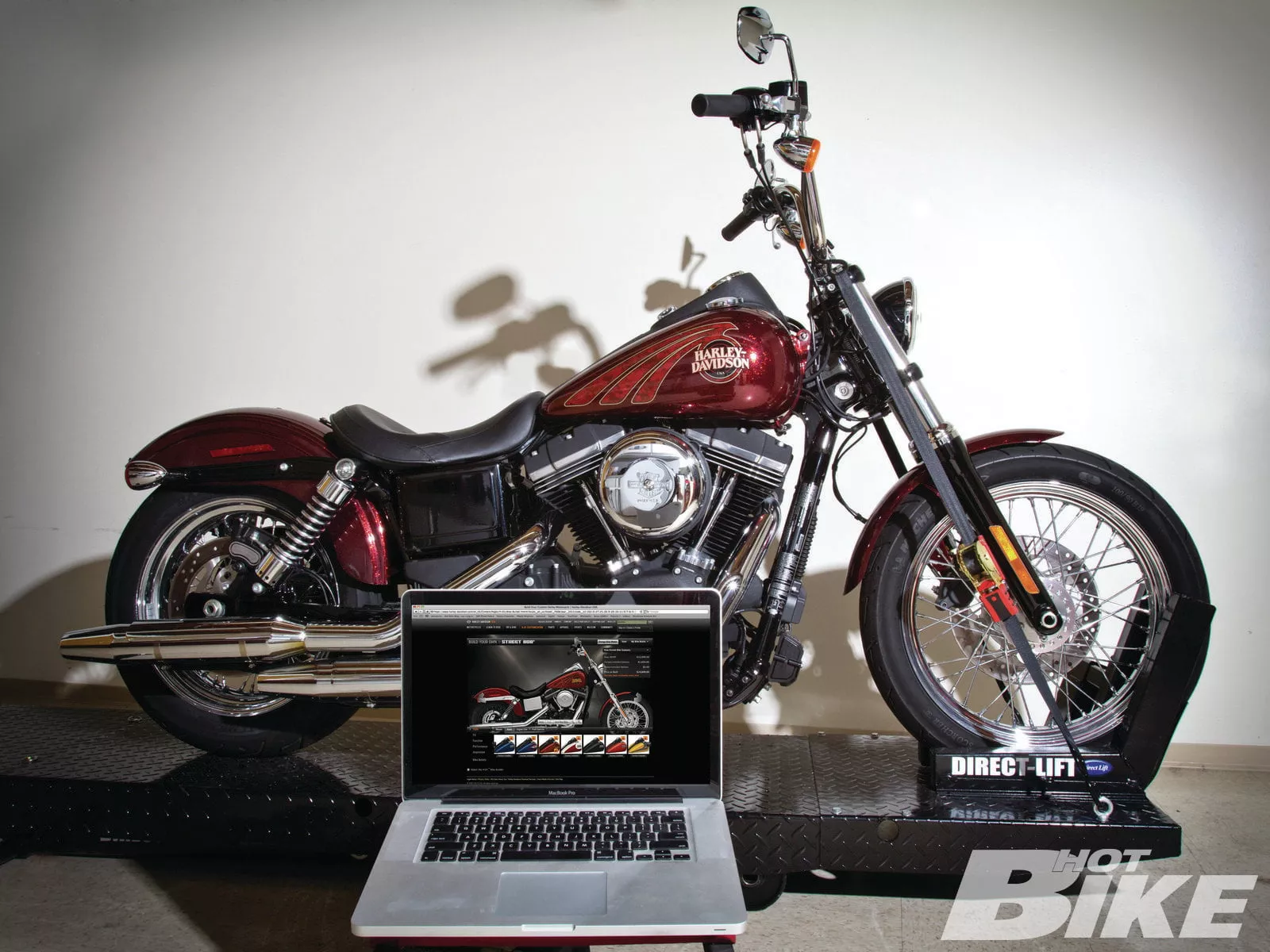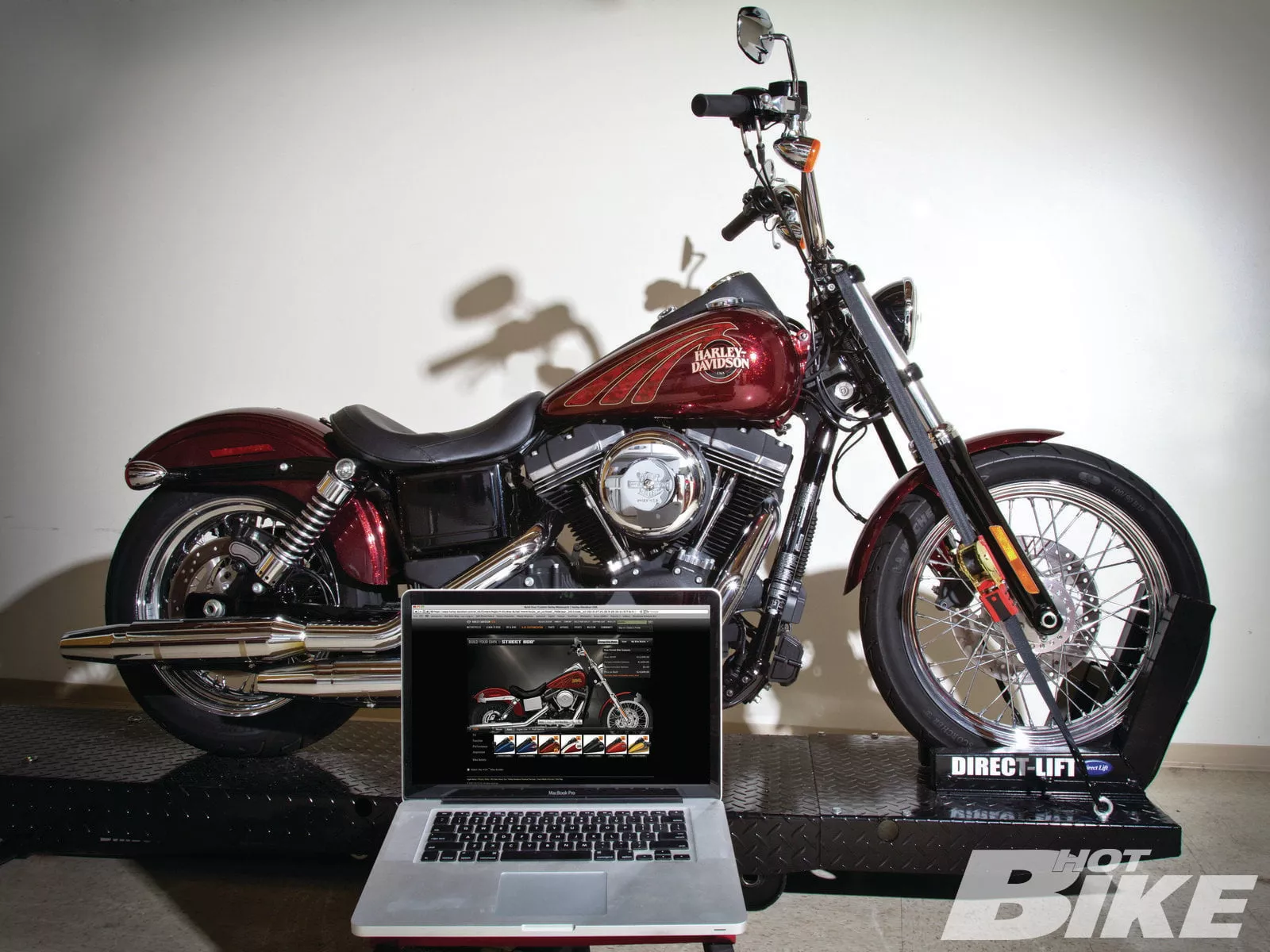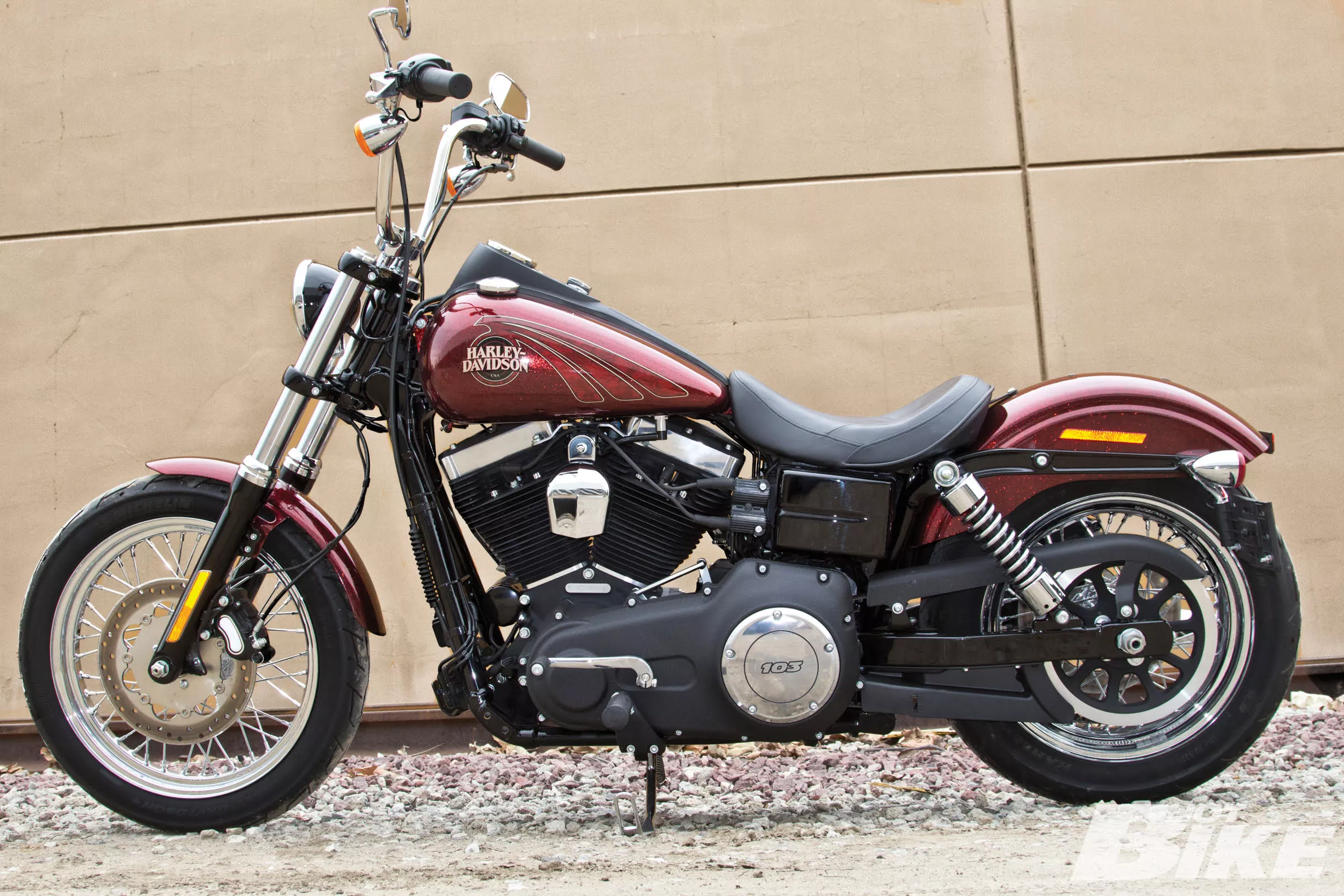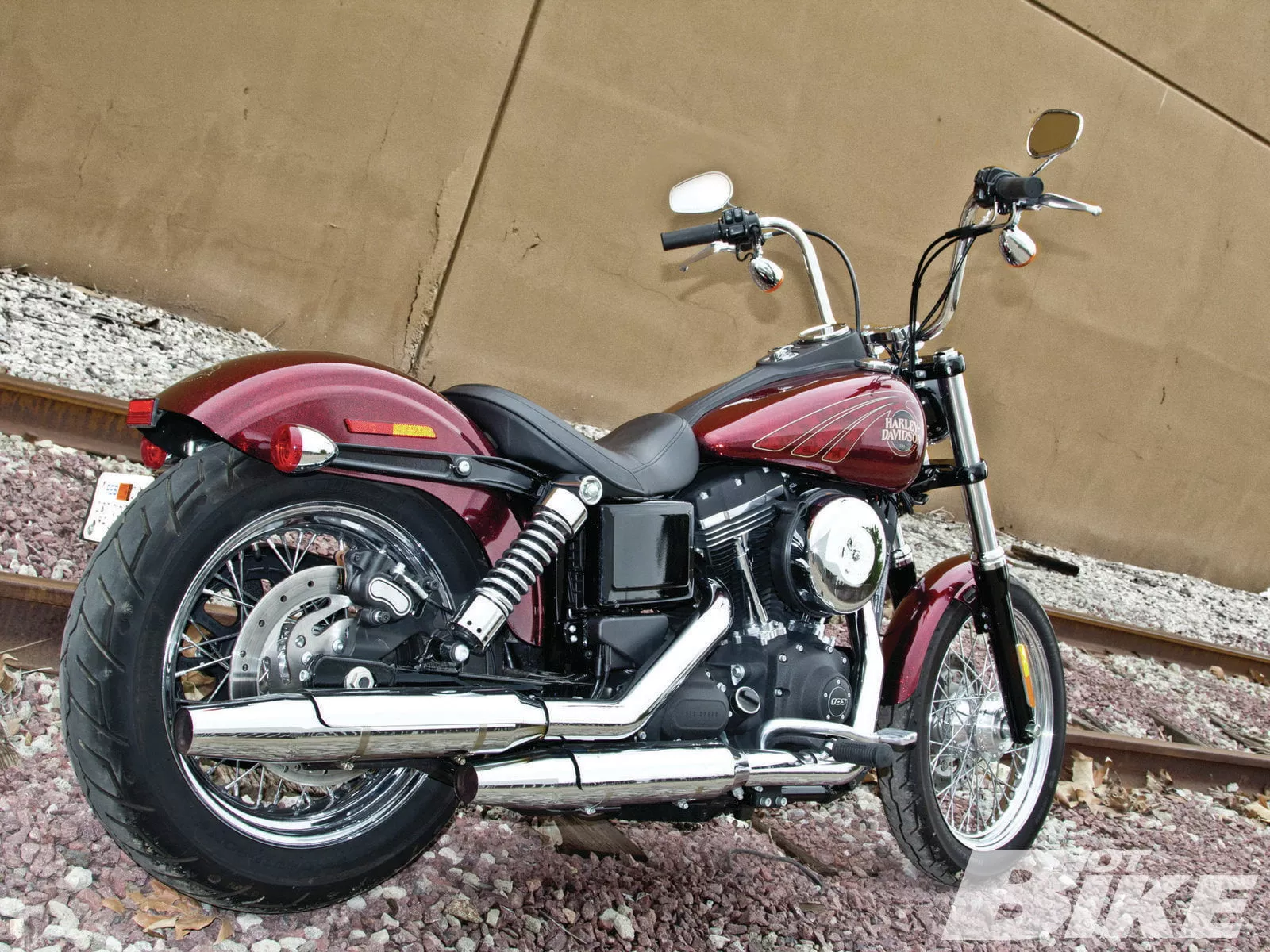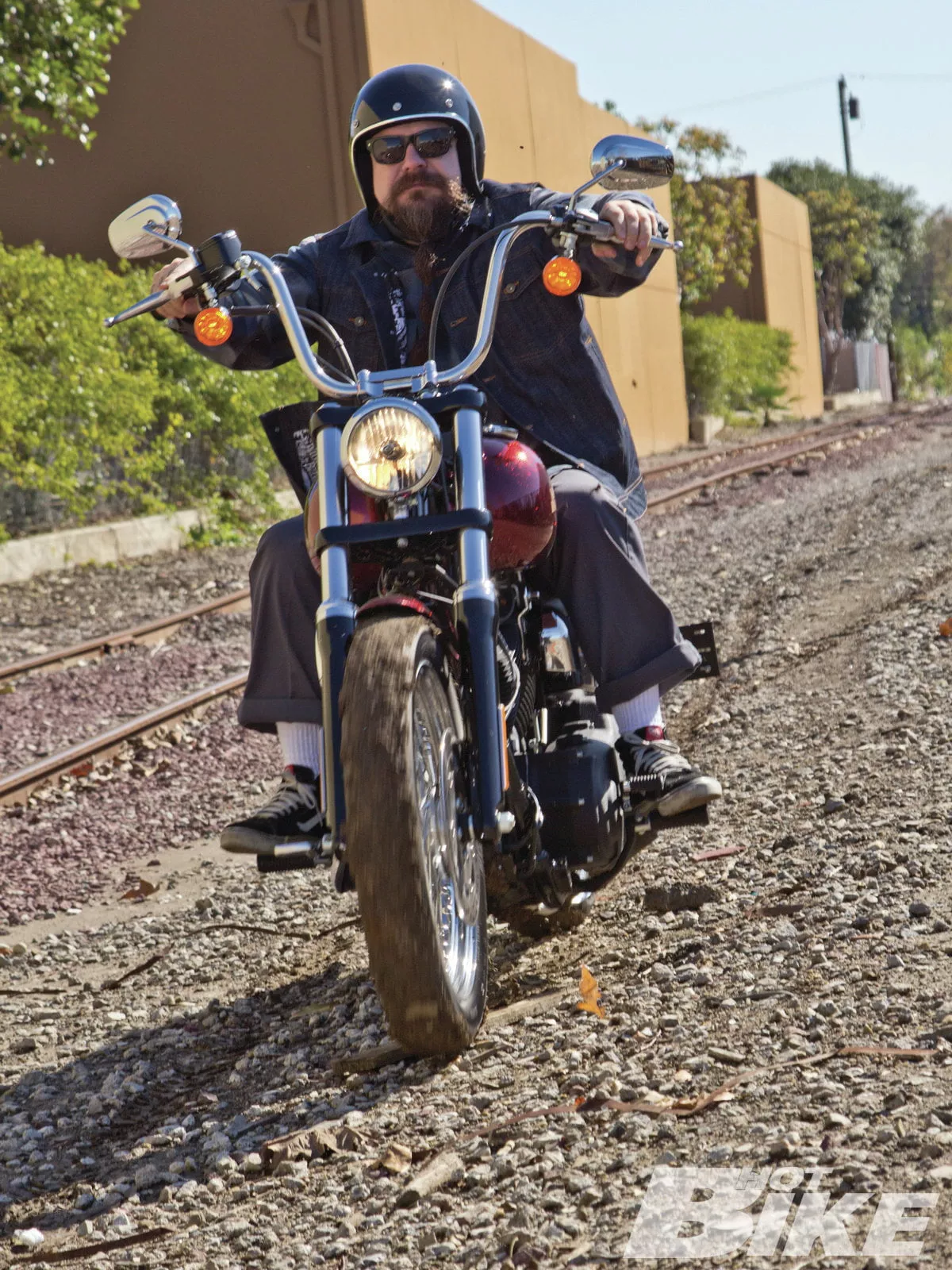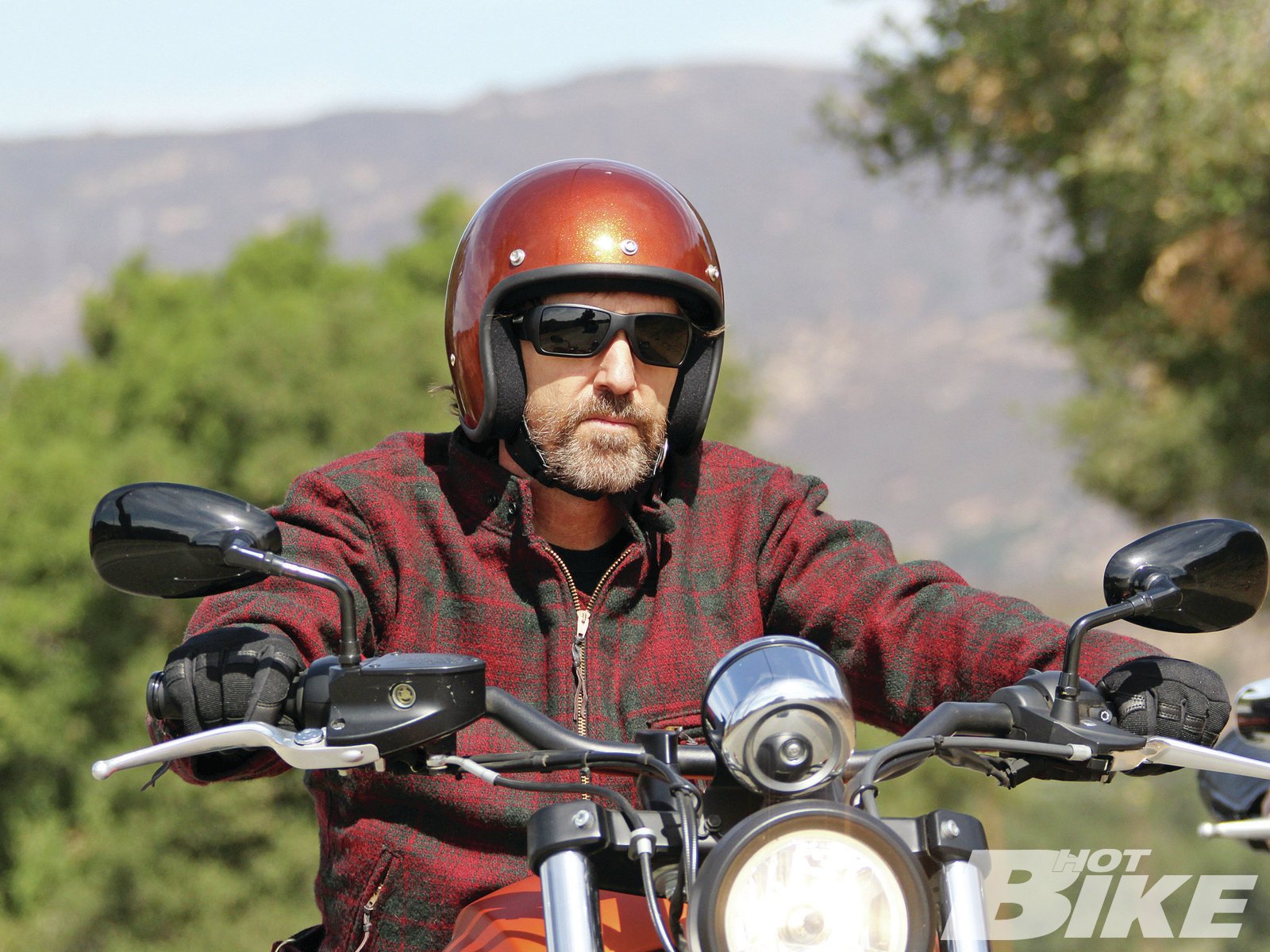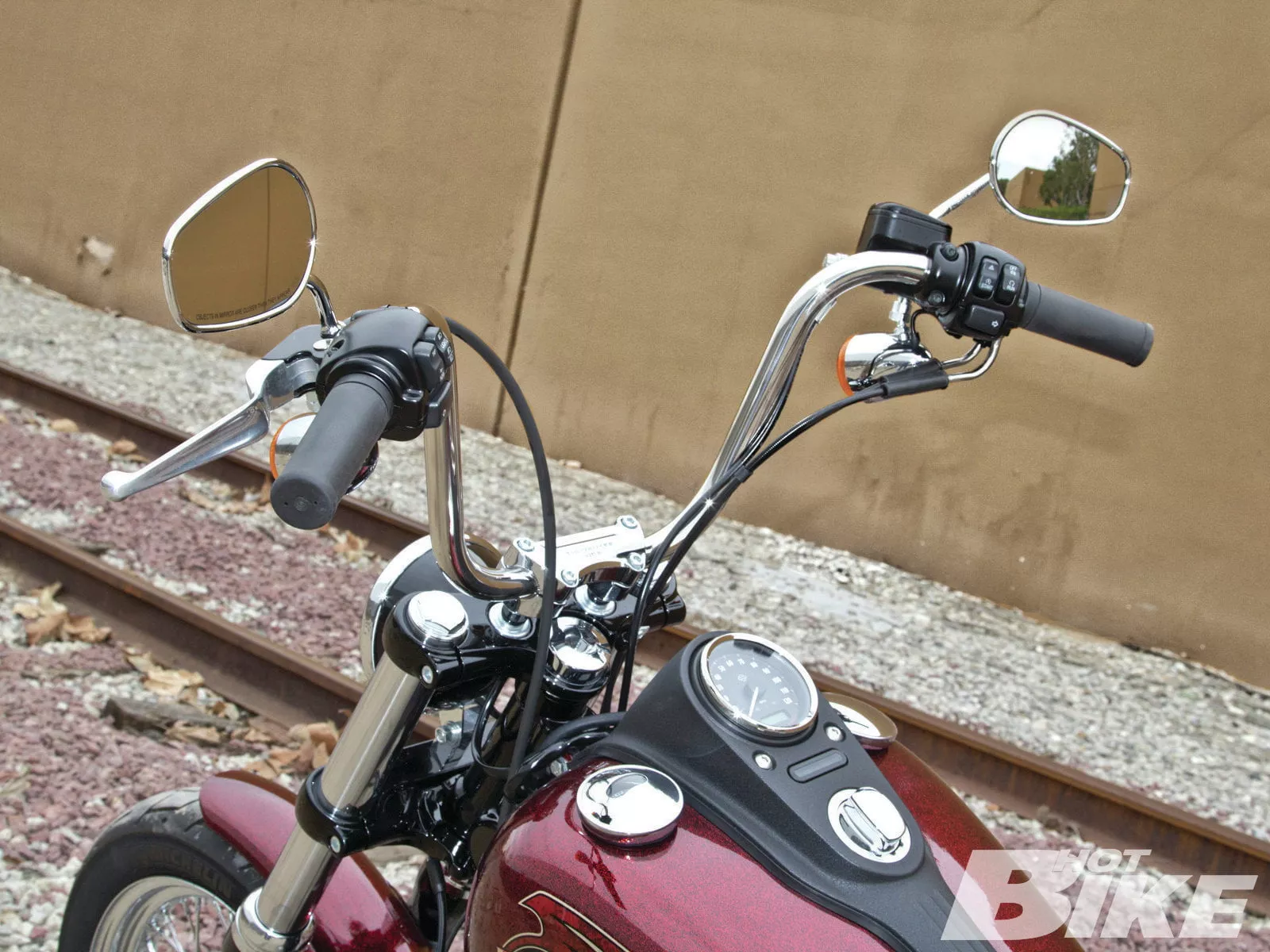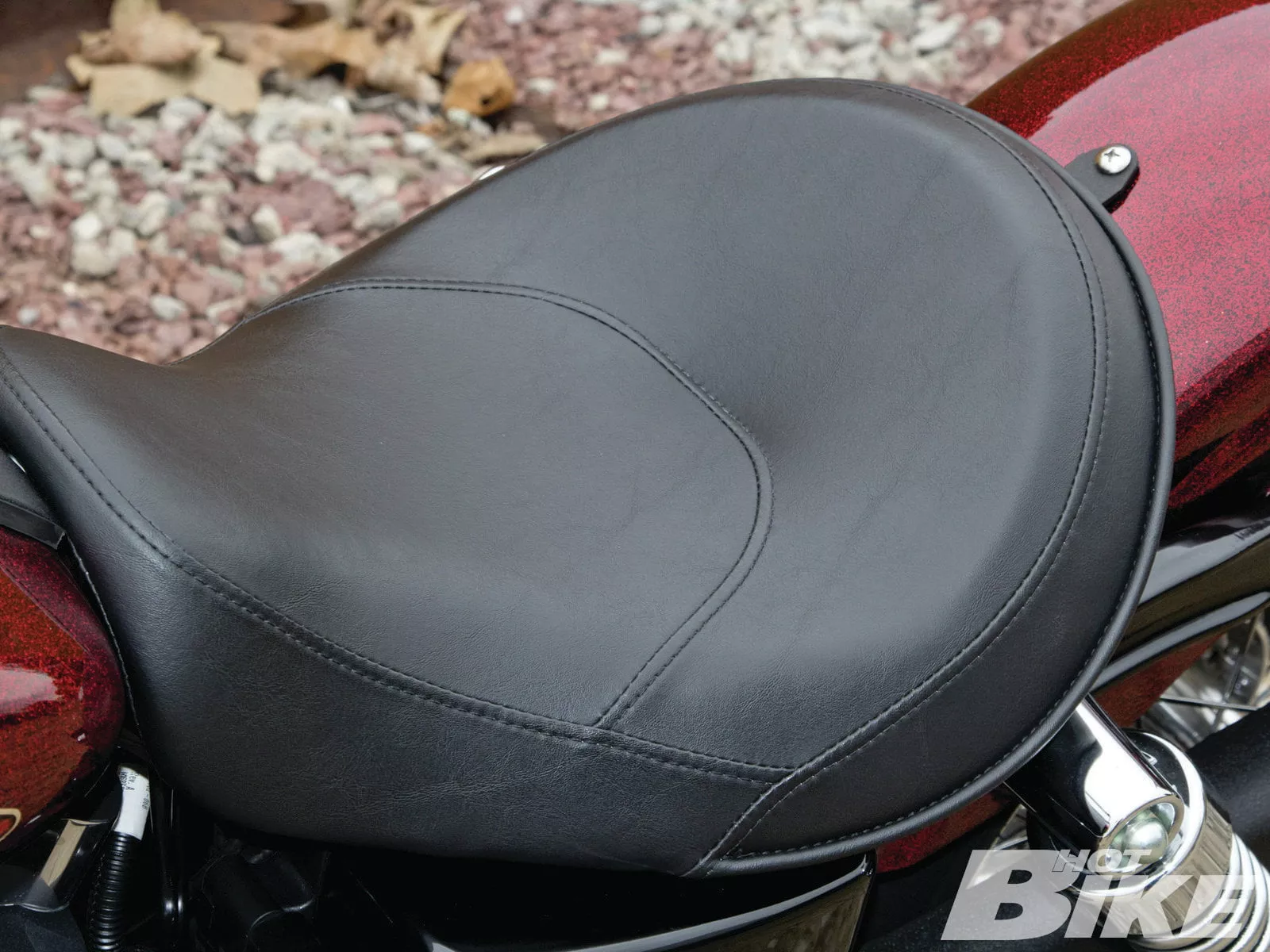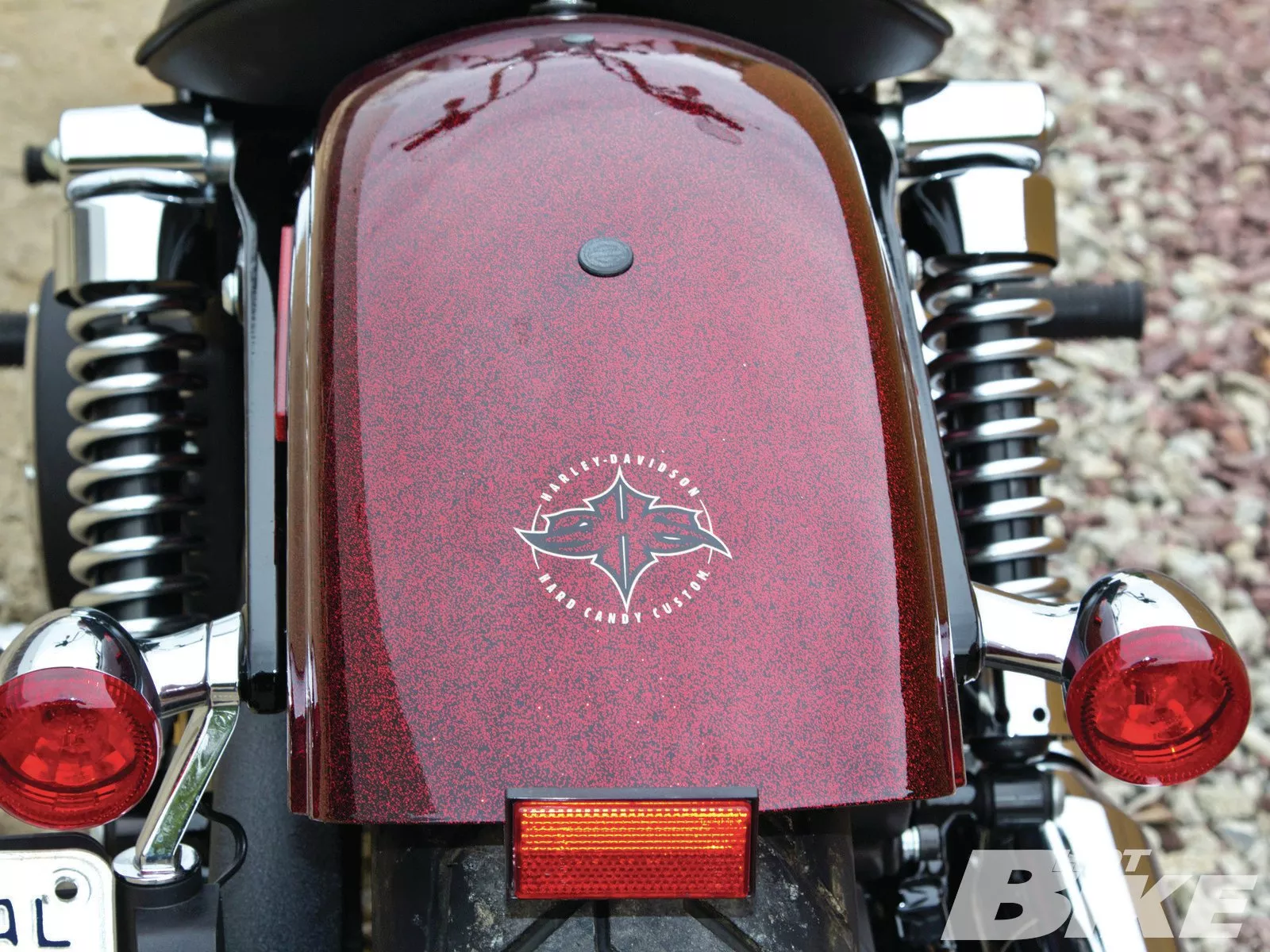 Back in the day, if you wanted to buy a motorcycle and spruce it up full of P&A;, it meant shifting through a catalog at the local dealer while they greedily salivated with each box checked. It also took a keen sense of mental style to accurately envision what the bike would look like when completed. The bike would arrive to the dealer box-stock and all those non-catalog parts would have to be removed and replaced with the new ones all at the hourly dealer rate. It was as if double the work was being performed at the buyer's expense.
In today's world of computers, tablets, iPads, and smart phones, it can be quite easily said that the world is no longer separated by physical boundaries. Big H-D was keen to hone in on this with the release of the H-D1 Factory Customization program. Today from the comfort of your home or any place with a Wi-Fi signal, you can sit back, relax, and build the bike of your dreams.
The website is actually quite fun to play with and allows you to design your bike with more than 2,000 possible combinations to create everything from a drag bike to a show-stopper with the click of the mouse. The modifications are broken up into three categories—Fit: handlebars, seats, and foot controls; Function: powertrain and security packages; and Style: wheels and 14 different color and graphic options. The running MSRP tally lets you test your discretionary income before committing to anything final.
For the 2013 Street Bob we tested, we chose mid controls, a solo seat, ape handlebars, chrome lace wheels, black on black motor with a Big Red Flake Deluxe Hard Candy Custom paint. The final result was classic, yet clean. We have to hand it to H-D when it comes to the HCC line of paints. We love a good flake job and the HCC Red delivers with force, especially in the bright sun. The blacked-out motor also does a good job of not detracting from the cleanliness of the custom.
On a recent press launch, we got to ride all variations of the Street Bob including both forward and mid controls. We have to admit, we couldn't stand the forward controls as it felt like our knees were sails capturing the wind as we rode. The mids on the other hand were just about perfect for in-town and highway cruising. Combined with the mini-ape handlebars, we rode along in comfort with knees and knuckles blowing in the breeze.
Power from the 103 is sufficient and accessible. While it won't rip out tree stumps like the H-D 110, it scoots the 672 pounds of claimed weight without worry. A stock muffled motor is beggin' to be freed and I'm sure is on the short list of first year fixes.
Braking is surprisingly good for the Street Bob with only single four-piston and two-piston calipers with floating rotors doing the deed. Front-only stops are manageable, but when used together with the rear bring the Bob back down confidently. Being sold somewhere in middle of the H-D lineup of bikes, it rides pretty much, well … middle of the road. Not too soft, and not too hard, this little Goldilocks is just right for all-day shreddin' or long-distance hauling. Overall, the Street Bob really is a good all-arounder.
With a base MSRP just shy of $13,000 and price as tested at $14,349, the Street Bob is all about personal choice. If you're short on funds, a base bike is the perfect spring board into the custom Dyna of your dreams that can be built a piece at a time. If your credit is better than your patience, than tack on that few dollars and a month and let the factory do the heavy lifting before you hit the pavement. It's all up to you and that is what makes the bike so great.
Jeff G. Holt
Harley's Street Bob is a great bike that I feel will be a very iconic machine in a few years. It is a good-looking cycle from the factory and actually a very affordable bike for a big twin. The Street Bob has a great ergonomic layout with its low seat, mid controls, and not-too-tall ape-hanging handlebars. The 19 front and 17-inch rear tire wrapped in Michelin rubber are a great size for this bike, and with my 210-pound 5-foot-10-inch frame, it carves canyons just as well as any other bike in the current Harley lineup. The blacked-out powerplant has a sinister look and it just begs for a few added aftermarket upgrades. I had a '10 Street Bob that I murdered-out all club style and it was my favorite bike I have ever owned. It met an untimely death via a T-boning by a Toyota pickup, but after riding this sparkly red sheetmetal-clad version, I am planning to add a shiny new black denim one to my quiver again sometime this year.
**Chris Long
** This latest edition of the H-D Street Bob does not begin with a cheap first impression. With its classic solo seat and low stance, the factory option candy-flake paint draws me in for further inspection. The stylish new black dash console, black triple trees, and fork lowers nicely tie in the blacked-out 103ci (optional) power plant. More noteworthy aesthetics include a change to the side-mounted combo brake and turn indicators, a nostalgic round air cleaner, and a rubber-isolated handlebar clamp gripping the mini-apes.
Once mounted and rolling, the ride is as expected from the upgraded 103ci powerplant—plenty of power up through the gears and no issues twisting up to full speed and Sixth gear barreling down the freeway. The combo of the candy-flake paint and blacked-out motor turns drivers' heads while on the highway. It's nice to not only be noticed, but to be "seen." The ergonomics of the seat and optional mid-controls all feel right at home for my lean and mean 5-foot-10-inch frame.
Feeling confident while riding your steed during any journey is paramount. The low and agile Dyna heritage of the Street Bob has always lent itself to nimbleness, and this bike is no different. There is plenty of clearance for turns and braking is solid. Overall, this bike is a no-nonsense daily or weekend rider. With 2,000 factory-installed and website-based customizing combinations to select from, this bike is a solution for fans with the fantasy of that out-of-the-box custom Harley.
Specifications
Engine | Air-cooled, Twin Cam 96 (103 tested)
Transmission | Six-speed Cruise Drive
Brakes | Four-piston fixed front and two-piston torque-free floating rear
Wheels
Front | Black Steel Laced 19×2.5 in. (chrome tested)
Rear Black | Steel Laced 17×4.5 in (chrome tested)
Exhaust System Chrome, staggered, straight-cut shorty exhaust with dual mufflers
Fuel Tank | Capacity 4.7 gallons
Options | Can be personalized through H-D1 Factory Customization, which personalize fit, function, and style in more than 2,000 combinations