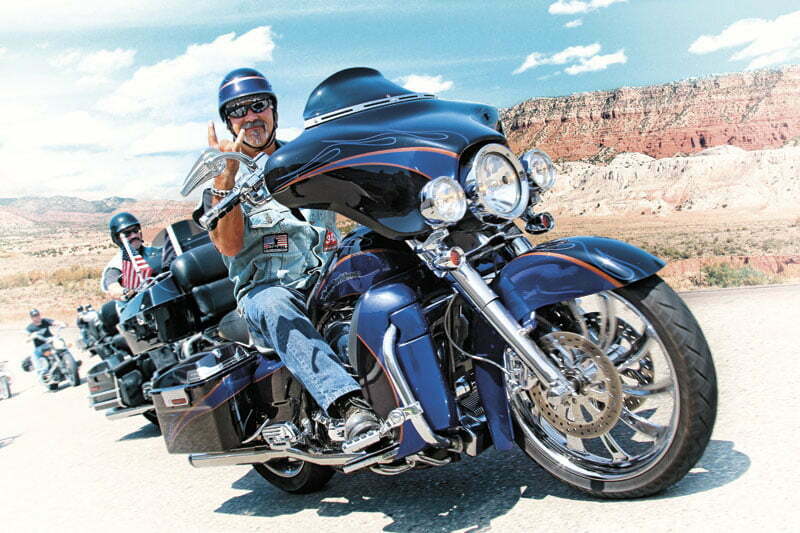 You pay a lot of money to be a motorcycle owner. Let GEICO help you save some of it.
At GEICO, we have insured motorcycles back when Shovels were new, two-strokes were tearin' up the mud, and British bikes still had sketchy electronics.
And that's why GEICO is proud to sponsor the inaugural Hot Bike Power Tour. After all, we're enthusiasts, too.
With GEICO, you'll work with agents who know motorcycles, and are enthusiasts and riders – like you. You'll know you're getting a policy that's right for your needs, all with the proper coverage and a great rate. And if you should ever have a claim, rest assured that all of us at GEICO will work hard to take care of you and your bike quickly and fairly.
Insuring your bike with GEICO means:
Competitive rates.
Great discounts.
Specialized insurance agents.
Policies as customized as your ride.
Roadside assistance for as little as $14 a year per vehicle.
Coverage available for your car, truck, RV and more.
Call 1-800-442 -9253, go to geico.com or contact your local GEICO agent today to compare rates and coverages with a dedicated insurance agent. You'll get a FREE, no-obligation quote, and in just a few minutes you'll know how much you could be saving.
GEICO. Saving people money on more than just car insurance.Some discounts, coverages, payment plans and features are not available in all states or all GEICO companies. Motorcycle coverage is underwritten by GEICO Indemnity Company. GEICO is a registered service mark of Government Employees Insurance Company, Washington, D.C. 20076; a Berkshire Hathaway Inc. subsidiary. (c) 2013 GEICO