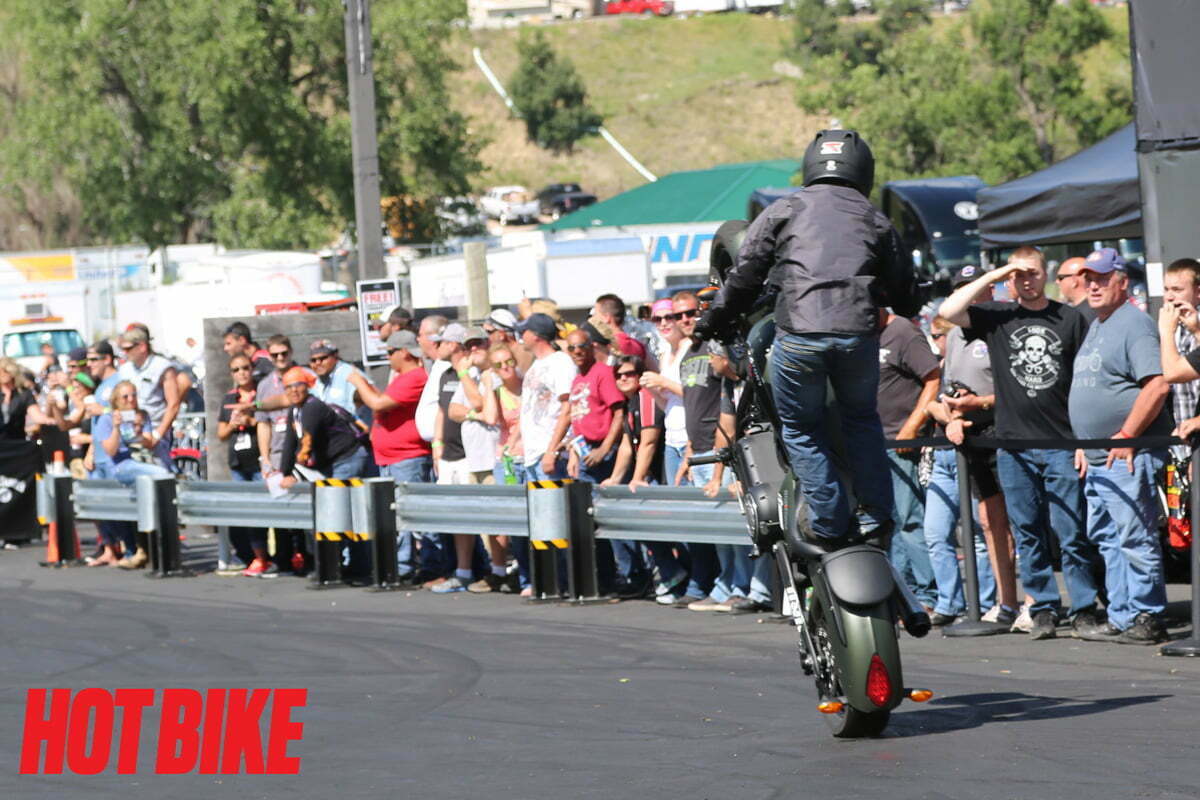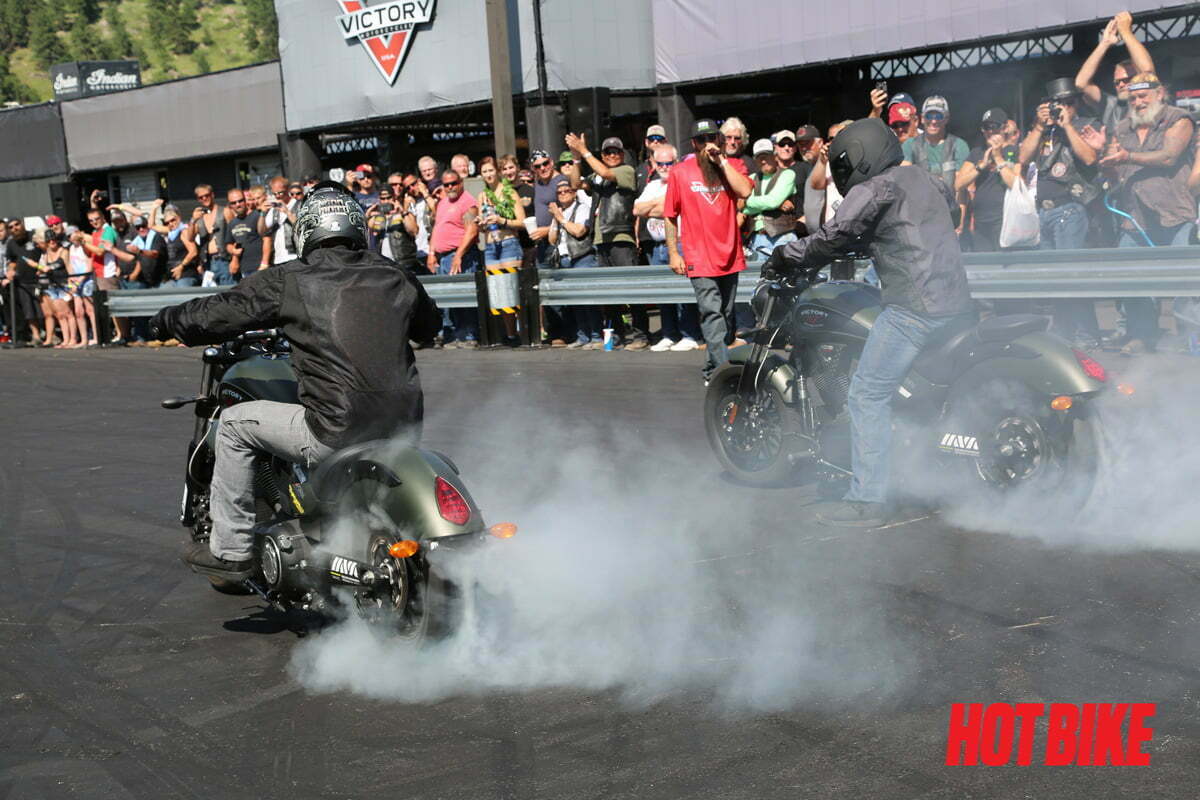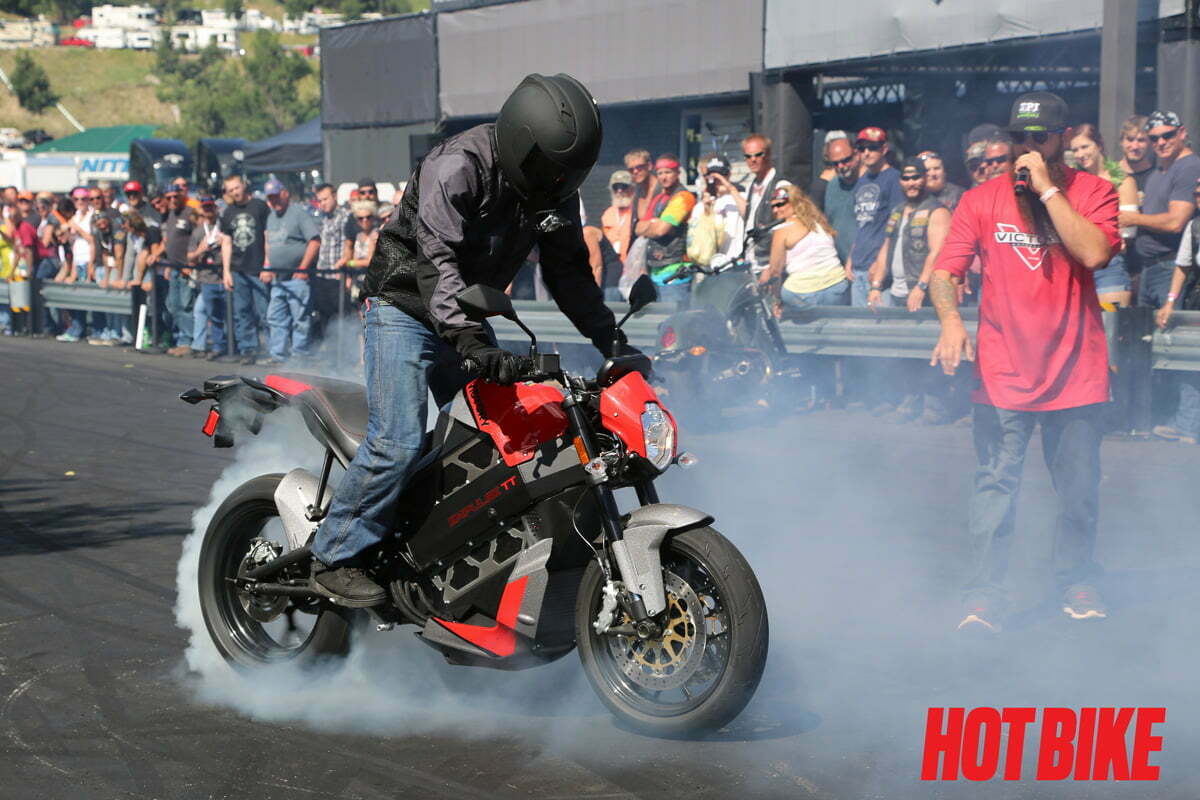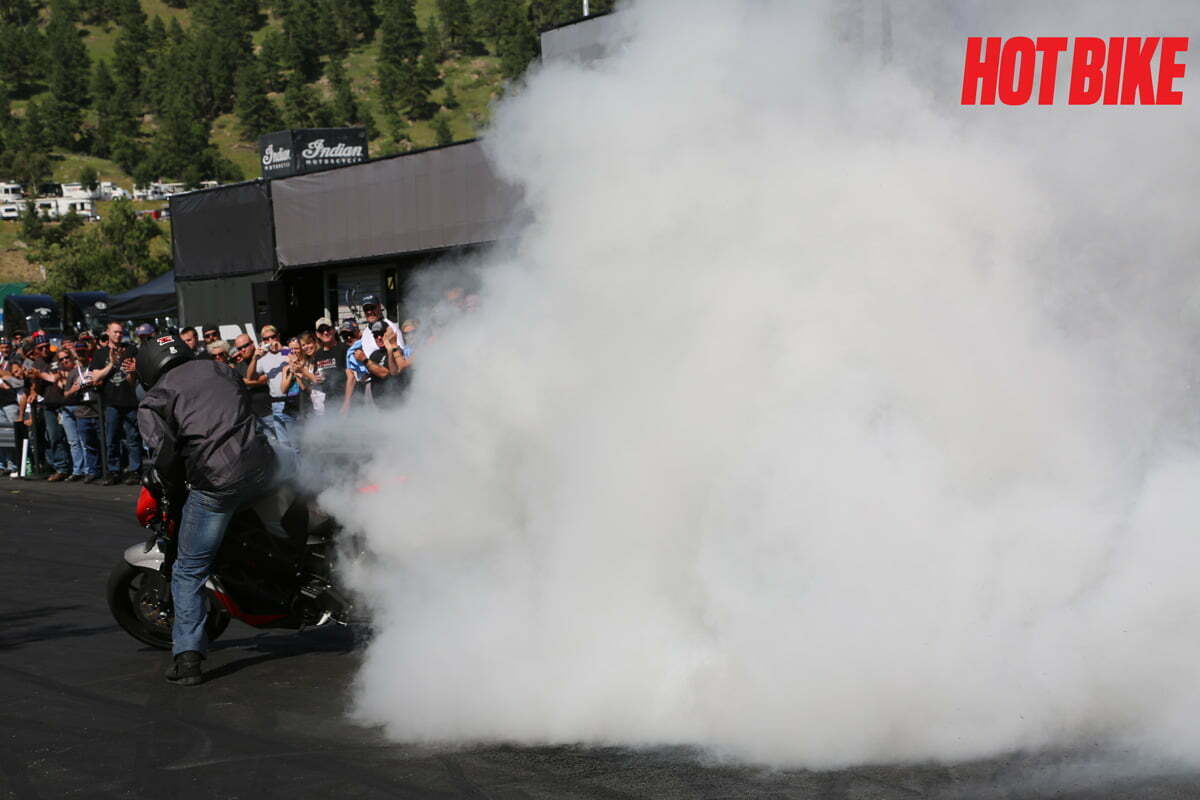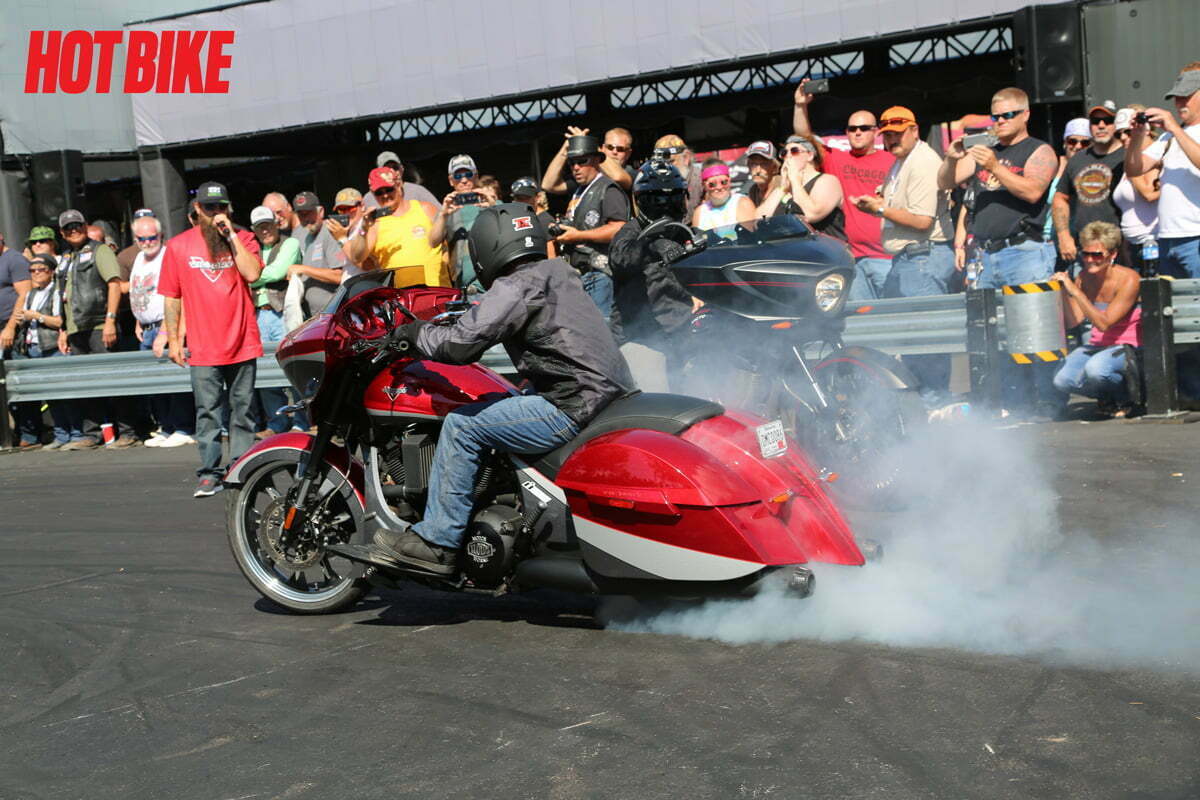 If you haven't had a chance to see the Victory Motorcycle's stunt show performed by factory riders Tony Carbajal and Joe Dryden, and commentated by Chris "Tice" Theis, make sure you do. This expedition of motorcycles differs in that it tries to demonstrate the versatility and sturdiness of the Victory line of motorcycles.
The show starts out with some wheelies and wall-to-wall drifts on Victory Gunners. Next, to prove that their stunt bikes are mostly stock, Joe Dryden took a stock bike straight out of the tent and proceeded to wheelie, drift and do burnouts. Then the duo hopped on Victory's new electric bike the Empulse TT ripping stoppies, wheelies and very odd sounding smoking burnouts from the lack of screaming engine noise. Finally, they hopped on their super charged Magnum baggers and like oversized caged animals literally ripped the asphalt up from barrier to barrier. This multiple bike demonstration covered the spectrum of the Victory line and is a great demonstration of what these bikes are capable of.
Make sure and catch their show at various Victory events and rallies.