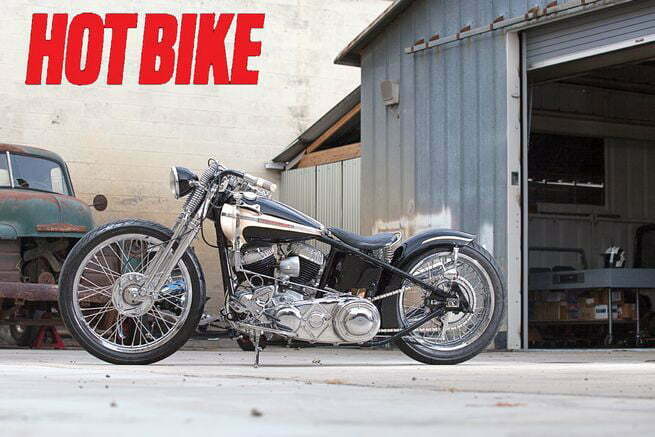 Cole Foster. Honestly, it's been too long since we've featured his work in Hot Bike. We'll be remedying that grievous oversight in October at the 2018 Hot Bike Tour in Arizona. When you're not the sort of guy who follows a trend, it's always cool to see what you have up your sleeve.  
---
Related Video:
---
| | |
| --- | --- |
| Name: | Cole Foster |
| Shop: | The Salinas Boys |
| Website: | salinasboyz.com |
| Social Media Handles: | Twitter (@Salinasboyz), Instagram (@thesalinasboy) |
| Location: | Salinas, CA |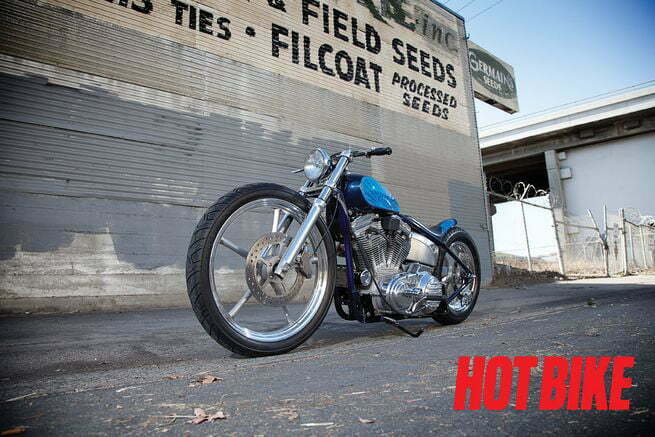 Describe yourself in three words.
Humble. Honest. Dedicated.
What are you currently building?
A cone Shovelhead. I have a couple of makeovers going on some Panheads. A '37 La Salle is in the works. I split my time between cars and bikes evenly. It's nice to be able to do both. I like the bikes because I can get through them quickly. Cars can take years.  
What was your first bike?  
My dad had Triumphs, and we had dirt bikes. My first Harley-Davidson was a Sportster when I was 21. It was pretty neat; bitchin' when I bought it. I painted it but that's about it as far as customizing it.
What is your all-time favorite bike?
I like Vincents and I like Harleys too. The Vincent was the baddest on the block; I liked the Barn Job dragbike as a kid. Vincents had a cool-looking motor and they were fast. And Harleys, I've always liked them. I liked the stock FLs and the kinda cluttered-up ones. I thought they were cool. My Panhead I had for 20 years had the full fender, stock tanks, and a springer.
Why did you choose to work in the motorcycle industry?
It was kinda funny. I always had bikes but hadn't planned to be a professional. I didn't like what was happening with them in the 1990s. When I got my first professional deal with Custom Chrome they didn't know me but I gave them a résumé of my cars and got an introduction through Rob Fortier. Bikes were behind cars back then so I took a different approach and I did that little blue bike and I went the opposite of the trend; I went light instead of long chopper. "It'll be fast and dangerous looking," I though. I didn't show it to Custom Chrome until it was mocked up in bare metal. They tripped out and wanted it for Indy. It was a big hit at that show, and got in Cycle World. I wish the deal had gone further. Now I just do bikes for customers. I enjoy them.  
What do you think the future of the motorcycle industry is?
It seems like a pretty weird time. It's hard to tell. I'm not trendy so I don't think of trends that much. I've been doing different kinds of bikes. I wouldn't mind doing other brands and new bikes. I like to think I'm good at looking at cars and bikes and taking away the ugly. I like variety.
What inspires you?
If I like the guy and it's a good, neat thing, I'll do it. Drag racing inspired me as a kid; drag race cars were nicely built and taken care of back in the day. They were all form after function and no BS on them.