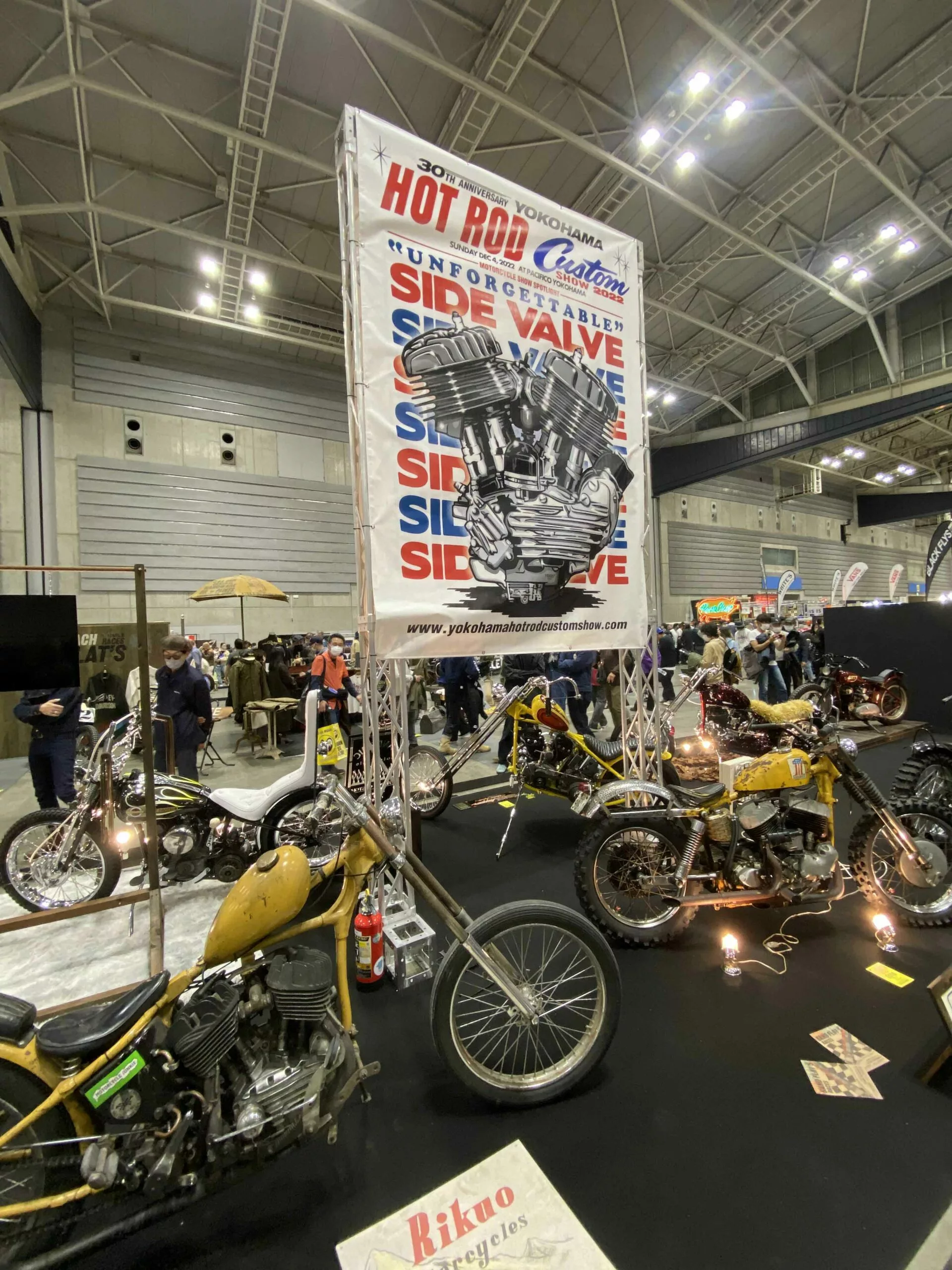 The Mooneyes Hot Rod Custom Show is one of the best and biggest custom motorcycle and hot rod events of the year. Obviously, because of COVID-19, all events have had to make sacrifices to make sure they go off without a hitch while still keeping spectators and staff safe and of course adhering to whatever national and local laws are in place. Simply put, events have been tricky in recent years. But the 2022 Mooneyes Hot Rod Custom Show finally went down this past weekend, Decmeber 4, 2022, after a couple of years in flux.
Back in 2020, the Mooneyes Hot Rod Custom Show was cancelled all together because of worsening coronavirus conditions in December of that year. Fast forward to December 2021, Mooneyes promoters could only invite local folks and those who were open to the 14-day quarantine that Japan had in place during that time were able to come. No USA builders got the chance to bring their bikes to Japan in 2021, unfortunately (COVID strikes again). Well, the 2022 Hot Rod Custom Show almost went off without a hitch, with the exception of the USA-built motorcycles that were to be displayed at the Yokohama venue.
Mooneyes promoters were planning to exhibit the four bikes from the 2021 and 2022 Born Free Show winners at the 30th Yokohama Hot Rod Custom Show 2022. The cargo ship carrying these rad customs departed around the end of October from the Long Beach, California port and scheduled to head straight to Yokohama. Right before departing, the cargo ship was changed to stop in Oakland. But on the way to Oakland there was a strike at the port, and the ship had to stay more than 10 days offshore in Baja, California. Finally, when the bikes were able to enter the Oakland port and then depart for Japan, it was already too late. They kept up hope but unfortunately the bikes didn't make it.
At least the builders of these fine USA-built machines made the trek anyhow, and there was still plenty of radness to be seen in the Yokohama halls of the 2022. Enjoy this mega gallery from the show Mooneyes Hot Rod Custom Show.