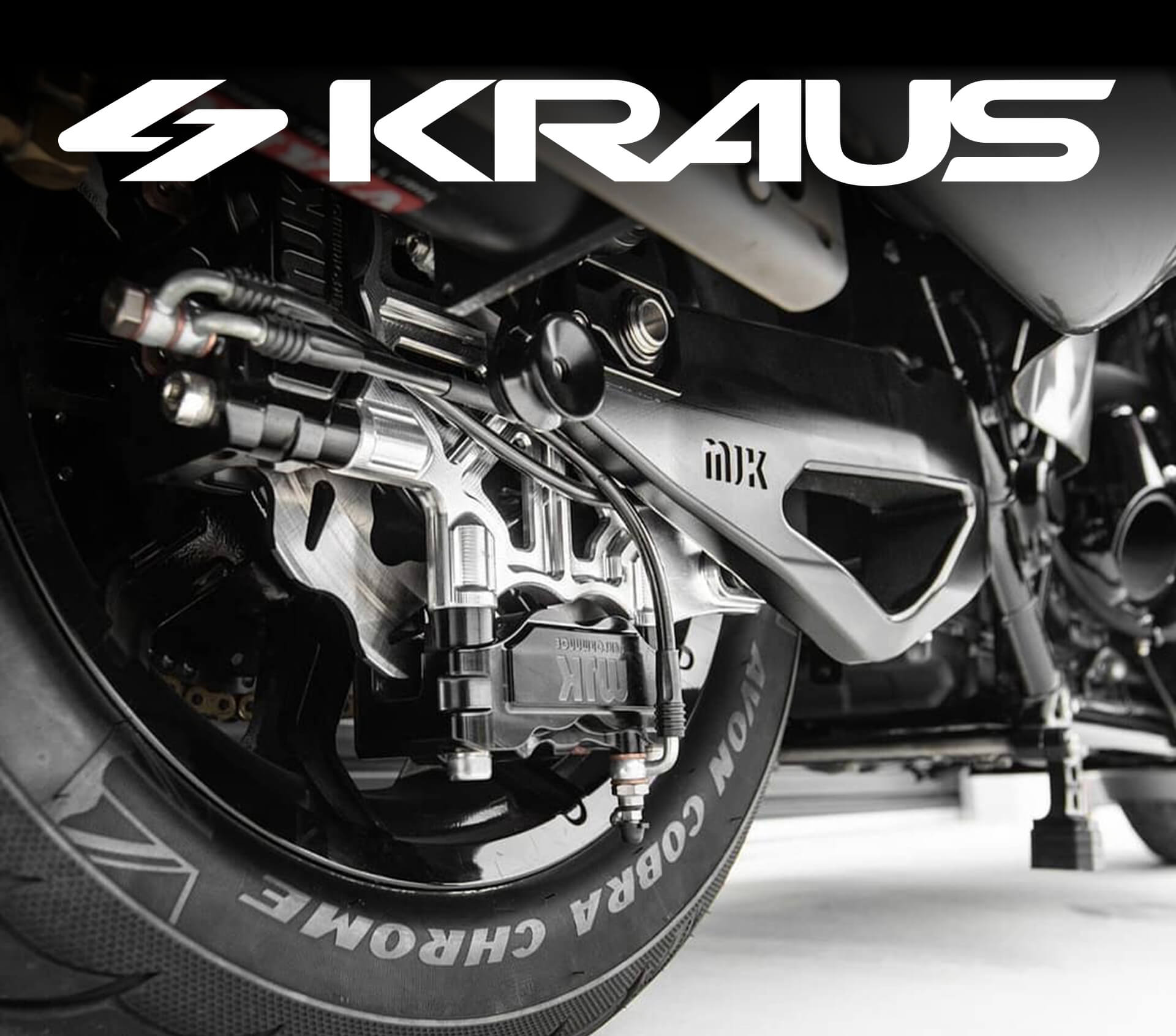 Kraus Motor Co., a leader in performance components for V-twin and Harley-Davidson motorcycles, just announced that it recently acquired MJK Performance. Adding the complementary MJK lineup to Kraus's already stellar manufactured goods just makes sense on so many levels. All performance products for Harley-Davidson Motorcycles will utilize the Kraus name and branding to improve production, support and offer dealer pricing for both MJK and Kraus customers moving forward.
Kraus Motor Co is now producing the MJK product line from Kraus's 20,000 square-foot manufacturing and fulfillment facility in Utah. Customers should expect enhanced designs, quality and superior workmanship with upgraded inventory management and customer service.
"I have always appreciated the engineering and design of the original MJK product line," says Satya Kraus, CEO of Kraus Motor Co. "The opportunity to adopt and enhance MJK products within the Kraus ecosystem is incredibly exciting. The performance V-twin industry is creeping up on its 10 year anniversary and we at Kraus are proud to remain leaders, continuing to produce the strongest brand and highest quality products. Stay tuned."
Kraus Motor Co. now offers a comprehensive catalog of over 250 performance upgrades for Harley-Davidson and Indian enthusiasts. The MJK line adds to Kraus Motor Co.'s high-performance controls, brakes, suspension, and drivetrain improvements. Kraus Motor Co. has invested heavily in expanding production capabilities, adding more than 50% capacity dedicated primarily to current model year bikes. As a result, customers should expect more reliable inventory availability and streamlined customer service from the Kraus sales team. Look ahead to our expanded product line arriving early Spring 2023 at krausmoto.com.
As part of Kraus's commitment to the V-twin industry, Kraus Motor Co. offers all of its products to authorized dealers at pricing consistent with industry standards. Please contact your Kraus sales representative for details.
ABOUT KRAUS MOTOR CO.
For over a decade Kraus has been designing and producing performance upgrades for American V-twin bikes from its production facility in St. George, UT. Kraus's upgrades offer world-class performance while retaining the distinctive character of American V-twin bikes. For more information, please visit https://krausmotorco.com/ or call 707 595-0950. The Kraus team is growing so if you're passionate about V-twin performance and have experience with CNC machining, CAD, sales, final assembly, or fulfillment please contact [email protected]