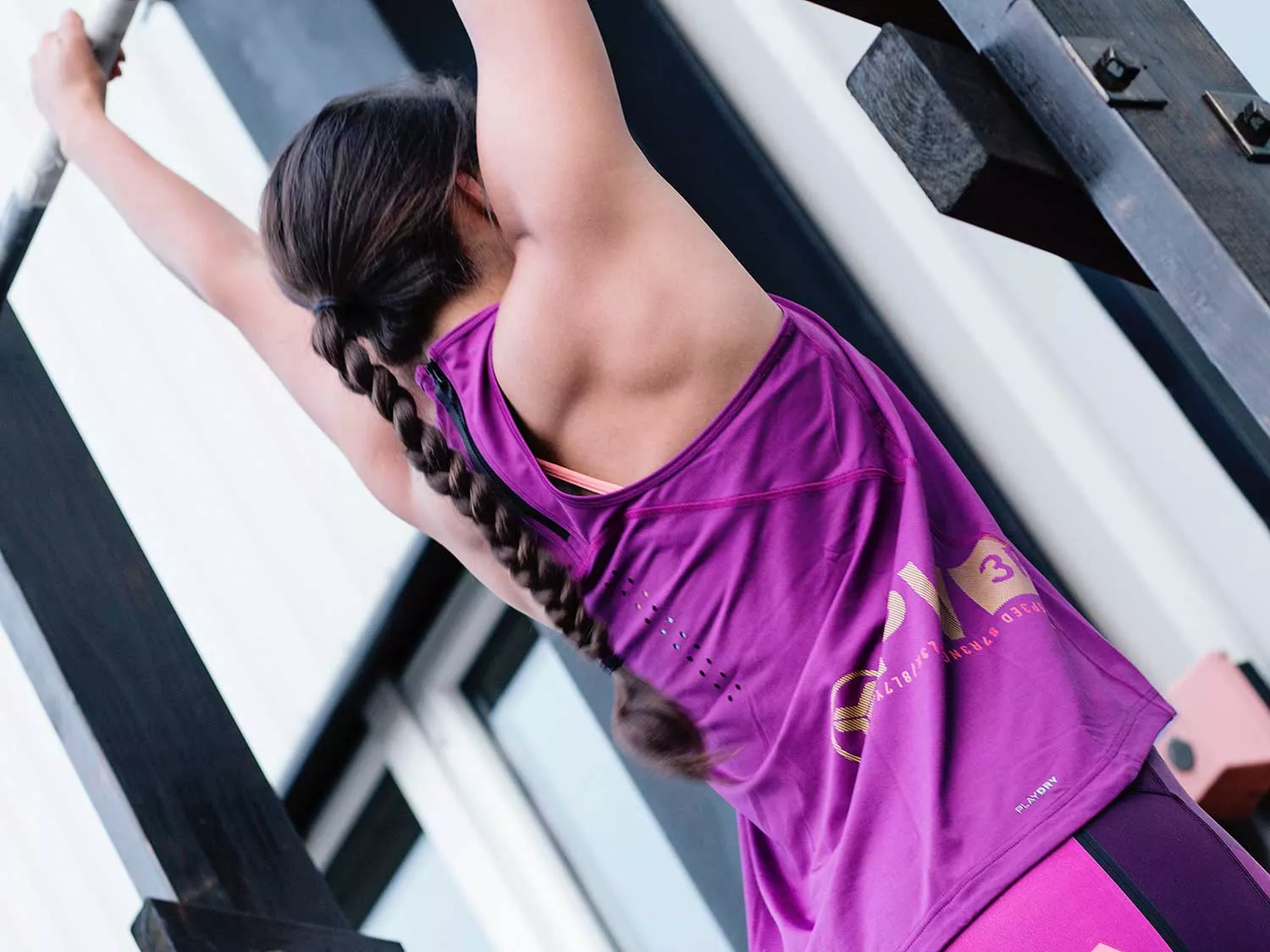 The pull-up is one of the most versatile exercises you can do with minimal time investment. A regiment of pull-ups can expertly sculpt your core, arms, chest, shoulders, and back. Ranging from simple straight bars to stand-alone machines, different at home pull-up bars offer varying ranges of exercises possible to improve these muscle groups, and leave you with a powerful upper body and core.
Prosource Fit Multi-Grip Chin-Up/Pull-Up Bar
This versatile pull-up bar is made of sturdy steel with thick PVC/foam grips and can handle up to 300 pounds of body weight. Simply hang the bar over a door frame in your house and make use of the 12 different hand positions to tune different parts of your upper body. This pull-up bar is also designed to rest on the ground to allow for a wide variety of push-ups and sit-ups to reinforce the work you do with your pull-ups.
Garren Fitness Maximiza Pull-Up Bar
This pull-up bar is an excellent elegant option to do pull-ups at home. It comes with multiple door brackets, allowing you to move the telescoping bar between rooms. Simply screw in the mounting brackets to a sturdy door frame and adjust the pull-up bar to the appropriate length, and you are ready to work out. If you are looking for a simple option to add pull-ups to your daily workout and want a bar with a minimal footprint, this is the perfect choice for you.
ReLife Rebuild Your Life Power Tower Workout Dip Station
For a more versatile workout, a full-size pull-up and dip station is a fantastic consideration. Crafted of heavy-duty steel and fashioned with suction cups to fix it to the ground, this workout station has all of the fixings to deliver a comprehensive upper body and core workout. In addition to multiple hand positions for pull-ups, this station offers the ability to do dips, push-ups, abdominal raises, and more.