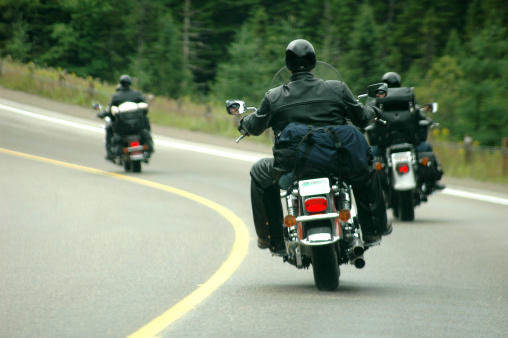 You might have witnessed hundreds of bikers owning the road, all moving in style, making a loud but pleasing sound. It's pretty common to see on American streets, especially in states like California and South Dakota.
But what's it all about? Why are these biker rallies and events so popular? We will discuss everything in detail. But for now, let us tell you, in short, these biker events are organized for one reason or another, including charity, competitive sports, and the celebration of the motorcycle culture.
Motorcycle Culture
There is no denying the fact that American society has always celebrated heavy-duty motorcycles, and it has gone to the extent that it's become a culture now. These events give riders and motorcycle enthusiasts an opportunity to come together and celebrate this culture with all their hearts. If you are yet to attend such an event or rally, probably it's the best time to do so.
Fund Raising
Are bike rallies for no reason at all? No way! They hold a more significant meaning, worth the celebration. Bikers often organize charity events to raise funds for specific causes. People's misconception about the motorcycle community often comes from movies and TV serials. But in reality, motorcycle events and biker rallies are meant for the wellness of society.
Experience Extraordinary
Witnessing those heavy-duty motorcycles, such as Indian, Harley, ARCH, etc., move on the street is no less than an extraordinary experience. The riders are experts, always ready to show off their skills, and an annual motorbike event is a perfect opportunity. So, as an audience, seeing all of this live is pleasant to the eyes and the mood.
Fun, All-Around
Some biker rallies and events are small, but some are large in scale, making them almost like festivals. People are all around enjoying snacks, food, drinks, and making new friends. It's even more exciting for bike enthusiasts, as they can buy their favorite motorbike accessories, fan art, and stuff. Furthermore, you can enjoy live concerts and motorcycle stunts.
Inspiration for Youngsters
As we said at the beginning, motorcycles have become a significant part of American culture. Nowadays, youngsters, including girls and boys, participate in many events and rallies, showing off their riding skills. Remember, not everyone is part of a gang; a vast majority of biker's groups abide by the law, ride responsibly and take care of public safety.
The End Note
Many often discuss the negative aspects of motorcycle events and biker rallies, but we have tried to present everything from a positive lens. Why should people restrain from experiencing what these events are all about? Since motorcycles are a significant part of the American culture, there have to be some benefits. And this discussion was all about that.