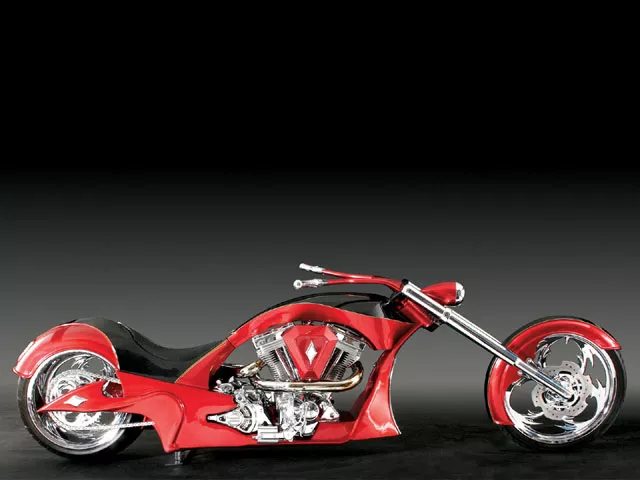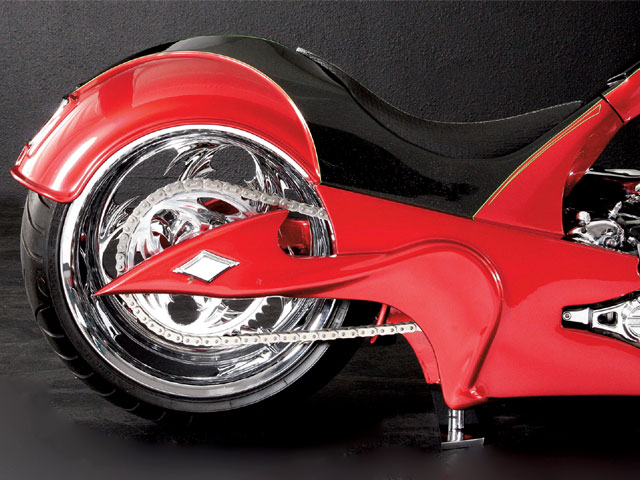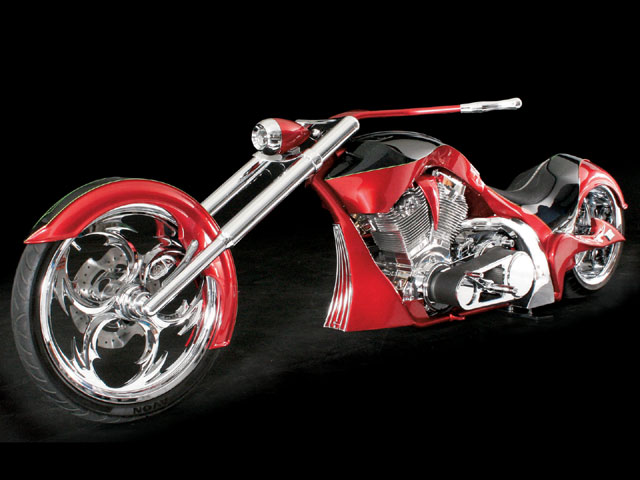 On May 3, 1999, Kevin Brooks and his brother Warren were talking in front of Kevin's shop, Thunder Mountain Motorsports, in Mt. Shasta, California, when a drunk driver swerved off the road, striking Warren and killing him in front of his brother. Kevin was devastated. Words couldn't possibly describe what he went through. He couldn't seem to find strength to go on, to continue the life he once shared with his best friend. Their father, who has since passed away, pointed out to Kevin how short life can be, and told him he'd better make sure he lives life to the fullest, because you never know when it can be taken away.
Kevin spent his life pursuing all things that move, especially the ones that move fast. Growing up, he and Warren-his elder by four years-started out riding BMX bikes as fast as they could until they were old enough to transition to motorcycles. They lived near the base of Mount Shasta in California, the perfect environment to nurture their love for off-road adventure.
In school the two competed in different sports, finding out that a lot of their strength was derived from each other. They pushed each other as no other teammate could, and into adult life they went, transitioning from team sports to snowmobiling and boat racing, still competing, but usually in different classes. While Kevin raced Hydroplane boats, Warren campaigned Flat Bottom, each roaring to the top of whatever they did. They also won championships in both snowmobile hill climbing and drag racing the same year, each in different classes.
Besides racing fossil-fuel burning machines, Kevin dedicated his life to making them go faster. He started out tinkering when he was younger, eventually going out and working for others until 1992, when he started his own shop, Thunder Mountain Motor Sports. At Thunder Mountain Kevin built Hydroplane boats, cars, hot rods, and snowmobiles of all varieties-anything that burned fuel, looked cool, and went fast.
Three years after Thunder Mountain was established, Kevin found himself in a position to offer his brother a job. Warren had spent 20 years at the same job, and was stoked to be able to work with Kevin. They spent their days building things that went fast together, a time Kevin had dreamed about and was finally able to live.
Kevin always dreamed of building custom Big Twins, but between all his other projects, he never had the time. With his brother's death, Kevin had to face his feelings and deal with his loss. Out of that horrible period, Kevin found the inspiration to begin a custom motorcycle build, a bike he called "Fattitude." Building his first bike was like therapy for him. It allowed him to keep busy so he didn't fall into depression, and at the same time allowed him to access parts of his creative consciousness he might never had found otherwise.
Kevin has since made a name for himself in the custom motorcycle world, and builds high-end, radical, original design choppers. Most of his bikes are second or third bikes for customers, "built strictly for shits, grins, and giggles," and if you've seen his bikes, then you know his incredible talent.
"Under The Influence" is a bike that comes from under the influence of Kevin's twisted mind. "This bike is a design from deep inside my mind, and they tell me it must be a scary place. Since we also build street rods, I was looking for a sleek, fluid line, like we do for those cars, so the bike was influenced by that style. It just made sense to call it Under the Influence," said Kevin.
He started with a frame of his own creation, a TMMS Diamond, named for its diamond-like shape due to the drop in the neck of 4 inches. Kevin wanted everything on the bike to be sleek and fluid like a street rod, and to accent the frame perfectly. He also wanted it to be clean. He hid the electrical and hydraulic systems and used a twist-grip front brake to really make it smooth. Kevin also built an electric center stand.
All the sheetmetal is custom, including the handlebars, air cleaner, and engine covers. The gas tank is custom and the oil tank is hidden, built into the chin spoiler. Like everything he makes, it had to be fast, so Kevin went with a Midwest 127ci El Bruto motor.
When it came time for paint, Kevin went to longtime friend Bill Brown, who's got a shop nearby called Long Hair Customs. Bill does all the paint for TMMS, and can always be counted on to throw on a killer paint job.
Although his brother's death was untimely and happened in a horrible way, Kevin has found strength in his own dreams and the dreams they shared together. The term "tortured artist" applies to Kevin with as much fervor as it did all the artists that came before him. Sometimes you just don't have a choice. Sometimes it's the only therapy that works. You have to do what you are called to do.
Spec Sheet
| | |
| --- | --- |
| GENERAL | |
| OWNER | Kevin Brooks |
| SHOP | Thunder Mountain Motor Sports |
| PHONE | (530) 926-2287 |
| WEBSITE | www.ThunderMtnMotorsports.com |
| YEAR/MAKE/MODEL | '07 Thunder Mountain |
| FABRICATION | TMMS |
| ASSEMBLY | TMMS |
| BUILD TIME | Nine months |
| | |
| --- | --- |
| ENGINE | |
| YEAR/ TYPE/SIZE | '06/EL Bruto/127ci |
| BUILDER | Midwest |
| CASES | Midwest |
| CYLINDERS | Midwest |
| HEADS | Midwest |
| ROCKER BOXES | Midwest |
| CARBURETOR | S&S; Super G |
| AIR CLEANER | TMMS |
| EXHAUST | TMMS |
| | |
| --- | --- |
| TRANSMISSION | |
| YEAR/TYPE | Accessories Unlimited Six-speed |
| CASE | Accessories Unlimited |
| GEARS | Accessories Unlimited |
| CLUTCH | Rivera with EFM Auto Clutch |
| PRIMARY DRIVE: | Billet 4 U/TMMS |
| | |
| --- | --- |
| FRAME | |
| YEAR/TYPE | '07 Diamond/TMMS |
| RAKE | {{{57}}} degrees |
| STRETCH | 8-out, 4-down, rear extended |
| | 8-inches |
| | |
| --- | --- |
| SUSPENSION | |
| FRONT: | |
| LENGTH | 4-inches over |
| TRIPLE TREES | American Suspension inverted |
| REAR: | |
| SWINGARM: | |
| SHOCKS | Vertebrae Compression |
| | |
| --- | --- |
| WHEELS, TIRES, AND BRAKES | |
| MANUFACTURER FRONT/TYPE | Extreme |
| | Machine |
| SIZE-HEIGHT | 21 inches |
| TIRE/SIZE | Avon/21 inches |
| CALIPER | American Suspension |
| ROTOR | Extreme Machine |
| MANUFACTURER REAR/TYPE | Extreme |
| | Machine |
| SIZE/HEIGHT | 18 inches |
| TIRE/SIZE | Avon/330 |
| CALIPER | JayBrake |
| ROTOR | Extreme Machine |
| | |
| --- | --- |
| FINISH/PAINT | |
| COLOR | Brandy Wine and Black Metallic |
| PAINTER | Bill Brown/Long Hair Customs |
| PLATING/POLISHING | Meclec Plating/TMMS |
| | |
| --- | --- |
| ACCESSORIES | |
| FRONT FENDER | TMMS |
| REAR FENDER | TMMS |
| FENDER STRUTS | TMMS |
| GAS TANK∩ | TMMS |
| OIL TANK | TMMS |
| HANDLEBARS | TMMS |
| RISERS | TMMS |
| HAND CONTROLS | TMMS Twist grip front brake |
| FOOT CONTROLS | Billet 4U |
| FOOTPEGS | Billet 4U |
| HEADLIGHT | Midwest |
| TAILLIGHT | Thunder Cycles |
| LICENSE MOUNT | TMMS |
| SEAT | Quality Auto Upholstery/ |
| | Hammerhead Shark and Stingray |