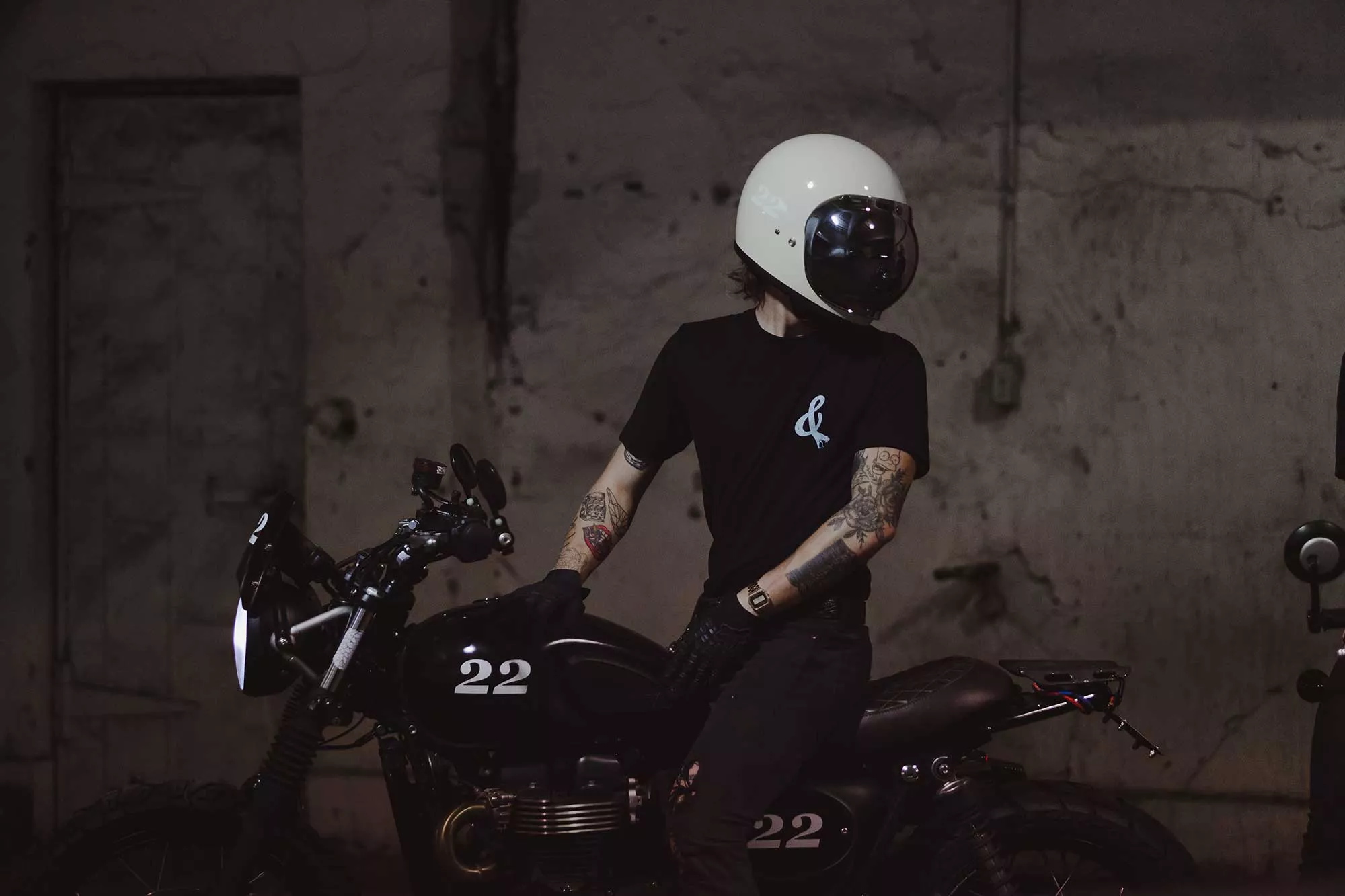 There are decent amount of "smart" helmets on the market these days, and they can be found at price points that meet every budget. Of course, some include more bells and whistles than others, but what they all have in common is that they aim to make your life easier by providing communication with your riding buddies, as well as the ability to stay on top of important calls and even GPS voice commands. Oh, and these helmets will also allow for easier connection to your music playlists. What more could you want?
Futuristic Style
The notion of integrating Bluetooth components into a motorcycle helmet is genius. Sena, purveyors of fine Bluetooth communication accessories, has developed one of its best communication systems yet—and it's in the shape of a motorcycle helmet. Sena's Momentum Bluetooth-integrated helmet has all the components built right in. There are no wires to plug in, speakers to adjust, or the constant need to fidget around to keep it all comfortably in place while riding. Advanced sound processing speakers keep the audio signals as pure as possible so your conversations and music playback are more enjoyable.
Aggressive Styling
Torc has thrown its hat into the Bluetooth helmet ring in a major way. This particular helmet features a built-in, aerodynamic spoiler to cut through the breeze with the utmost of ease. Along with other features such as a washable and removable Coolmax liner and drop-down visor, it's the Bluetooth-enabled Blinc module that shines bright on the spec list. The intercom function spans out to 400 meters, and super-clear dual stereo speakers allow for top-notch sound quality from all sources. The T15B helmet combines a great design with cutting-edge Bluetooth connectivity at an excellent price.
Feel the Breeze
If you are one who enjoys the open-face helmet style, then Sena also has you connected (literally) with this helmet. Known for its motorcycle comm systems, Sena integrated the Bluetooth 4.1 system within so you can stay connected to up to three of your fellow riding buddies. Listen to your jams, hear your GPS telling you to take the next turn. or chat on the phone.