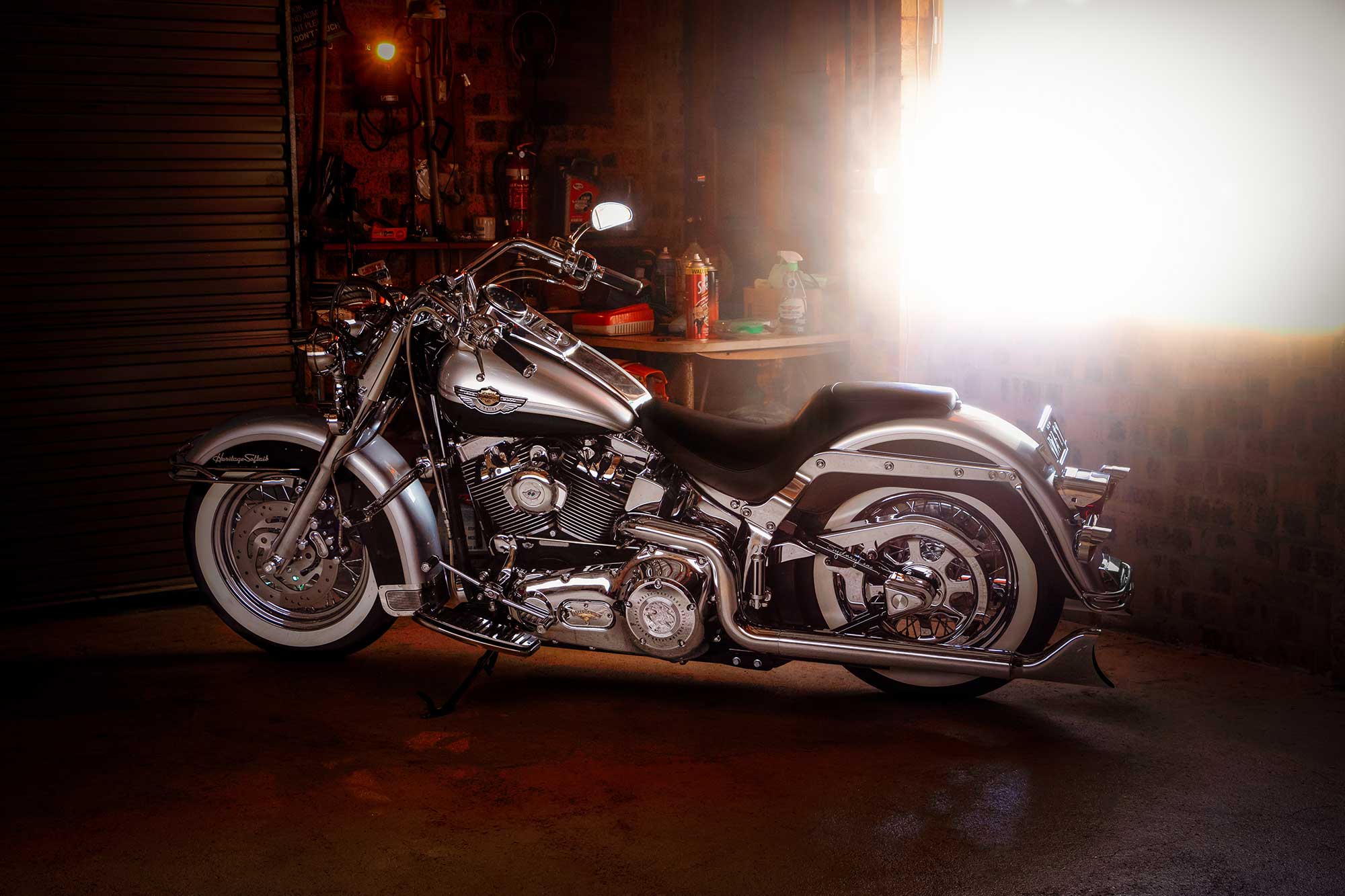 If you plan to transport your motorcycle even one single time, you'll want to invest in quality tie-downs and ratchet straps. There's just too much to risk when taking your bike for a ride in the back of a truck or on top of a trailer. The last thing you need is to have your ride topple over or bump around, causing damages totaling exponentially more than the cost of legit tie-downs. Take a look at these super-affordable kits before hitting the road—you'll be thankful you did.
Extremely Durable
Made from exclusive poly/silk webbing, Rhino's soft loops provide a super-strong hold with a gentle grip on your bike's painted or plated surfaces. All worries will vanish once you have your bike secured with these babies—just wait until you try them! The Rhino USA Ratchet Straps Heavy Duty Tie Down Set straps come with everything you need for a secure hold of all your cargo.
Another Set to Consider
Badass Moto Gear's all-inclusive kit contains four tie-down straps, four matching loops, commercial-grade ratchet mechanisms, ergonomic handle grips and EZ-release lever, 180-degree padded S-hooks, and upgraded non-stretch 4,500-pound breaking strength webbing. Yep, that's a lot of value in one single package—there's no losing with this kit.
Rubber-Coated Latches
The four included 1-1/2-inch Fat Straps are designed to use as a pair at the front of the bike and the other pair used at the rear. This helps keep the bike tightly planted into position at both ends. Genuine sheepskin Soft-Tyes protect painted or chrome surfaces, and fit around almost any part of any bike. Secure latch hooks on both ends keep things locked down, even on rough terrain. Ordering this one single kit keeps you from having to second-guess how many straps you think you'll need to get the job done.
Versatile Use
This particular ratcheting tie-down is not designed like the others, as it operates much like a seatbelt or measuring tape—the innovative system provides the length of strap needed for the job, while keeping the rest inside of the storage housing. This means you won't have annoying, loose straps flapping around or getting dirty from being dragged around—not to mention straps becoming tangled. For a full rundown of Erickson's other tie-down strap innovations, you'll want to shop around at what else it has to offer.