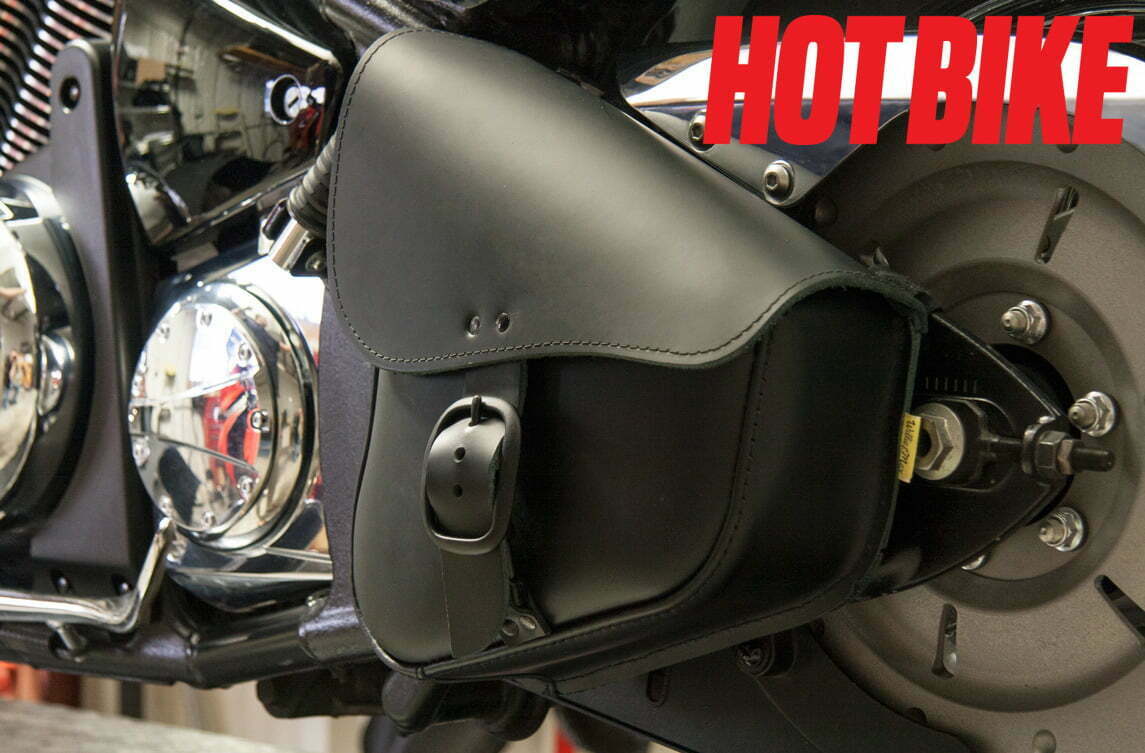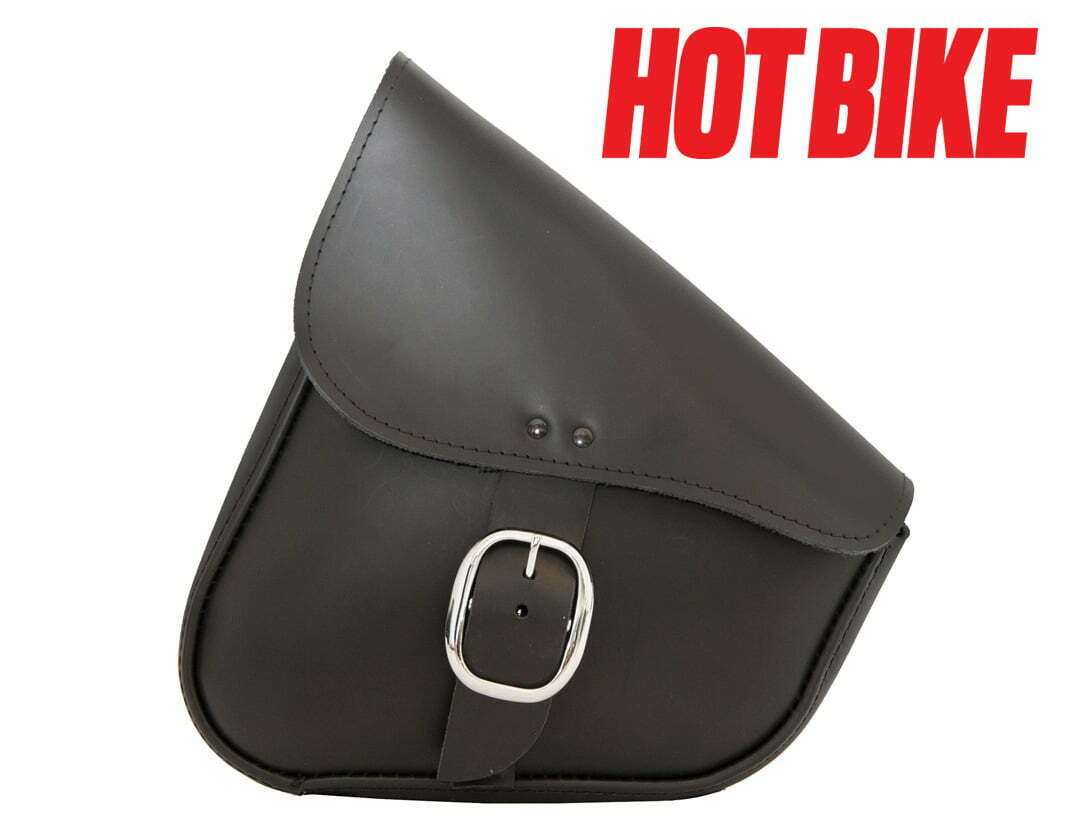 WEB EXCLUSIVE: Here's a closer look at one of the products that caught our eye at the 2014 AIM Expo. We thought we'd show a little more coverage of this and other products.
New from Willie & Max, these compact Swingarm bags are constructed using 100% Full Grain Brazilian Leather shaped to accent the unique Softail or Sportster swingarm. They're perfect for storing essentials when on the road while maintaining the uncluttered flow and style of the frame. The tough hand-sewn leather exterior not only gives them the strength to perform well for years to come, but also makes them highly weather resistant. They're engineered to withstand cold, heat and water for use in all road conditions.
The new leather offering measures 10.5" x 11.5" x 4.5" with two fitments sizes: one for the Harley Softails and the second fitment is designed for Harley Sportster style or custom hard tail style bikes. Both fitments are offered with a matte black buckle or a chrome buckle to match your style. Installation is quick and easy with the added Speedwrap Hook and Loop ties provided with the bag.
Tough, durable, ergonomically designed and engineered with the needs of serious riders in mind Willie & Max swingarm bags are Made in Wisconsin, USA and come with a Dowco limited warranty.
Suggested retail price is $149.99.
For more info visit www.willieandmax.com