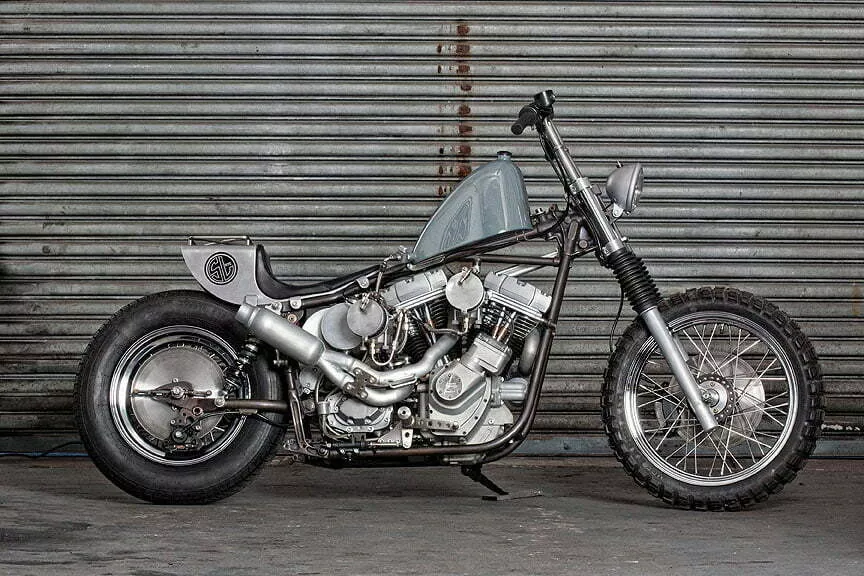 What I love most about this Twin Cam-powered custom from Alex Lerner at SL Custom in New York City is that you can't pigeonhole it into a stereotype and just leave it there. Pinning it down is a game of aesthetic Whac-A-Mole, and I dig that. Is it a chopper? Yes, but it also has some dirt-bikery going on. Is that a Twin Cam engine set in the custom-fabricated frame? Technically, yes, but it has two front cylinders instead of a rear and and front. Are you seeing a KLR650 front suspension setup? Sure, but it's made to work with a Harley-Davidson wheel hub. All of this adds up to a pretty unique motorcycle.
Different is typical of Alex Lerner: "I try doing different things. Sometimes they're successful, sometimes not. This one's a daily rider."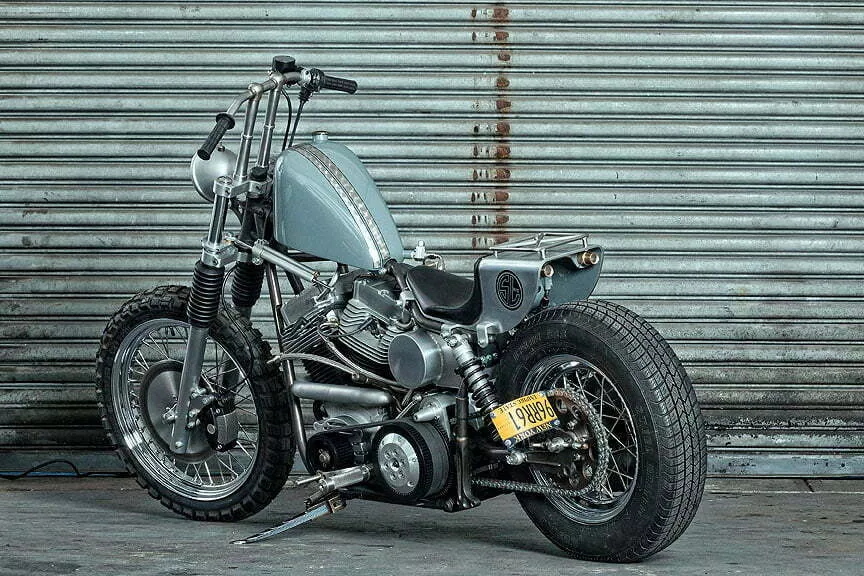 The bike that would later be named "You Lose" started out as another motorcycle that had already lost. Alex had a smashed-up 1974 chassis lying around but it had a good neck with a VIN on it and a working swingarm pivot. That's it; nothing else. Cannibalizing those two good bits from the corpse, he fabricated a whole new body within which they'd live.
That body was made to house a motor you don't come across often, if at all: a 95-inch Twin Cam running two front barrels, as mentioned above. "I build different bikes and like to experiment. [There's] no TC with two front heads out there. Re-engineered parts to do that. Makes 110 hp at 5,500 rpm," Alex told me. "It was hard to tune with no baseline. We had to dyno it to get one and it took 103 passes to tune. 'This is it, gonna detonate right here,' I kept thinking. We have videos of it." He's a guy who takes bikes in different directions, who also doesn't buy motors or transmissions, building them all in-house. So of course he couldn't make it easy on himself.