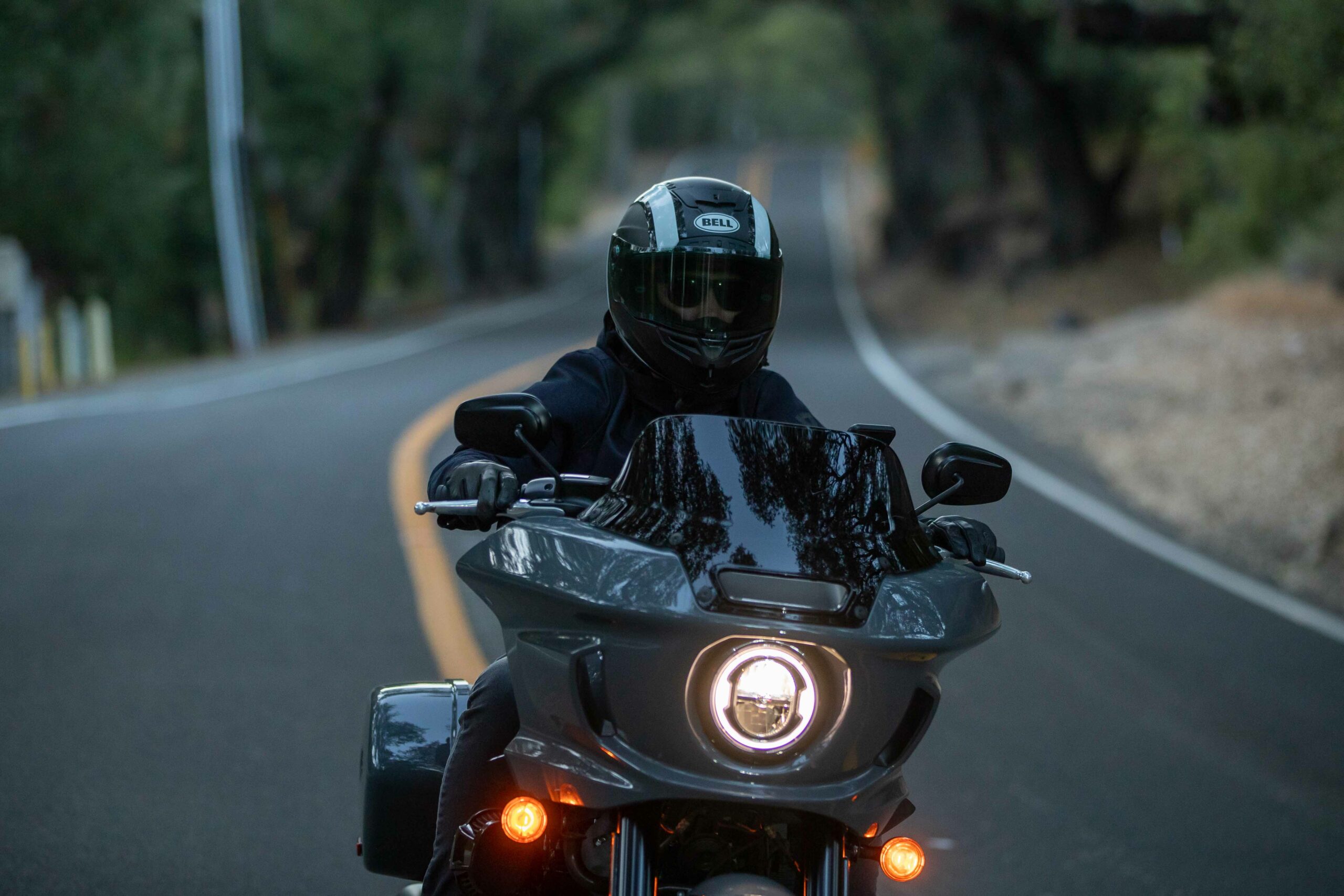 Helmet technology has come a long way since traditional brain buckets first appeared on the scene. But helmet accessory tech has also made leaps and bounds with improving overall ride quality. Take for instance Bell's Panovision ProTint Shield, which is available for various Bell Helmets models. The Panovision ProTint can seriously enhance your ride thanks to Bell's ProTint Shield auto-darkening technology. The ProTint shield adapts to changing light conditions, providing enhanced vision during any ride.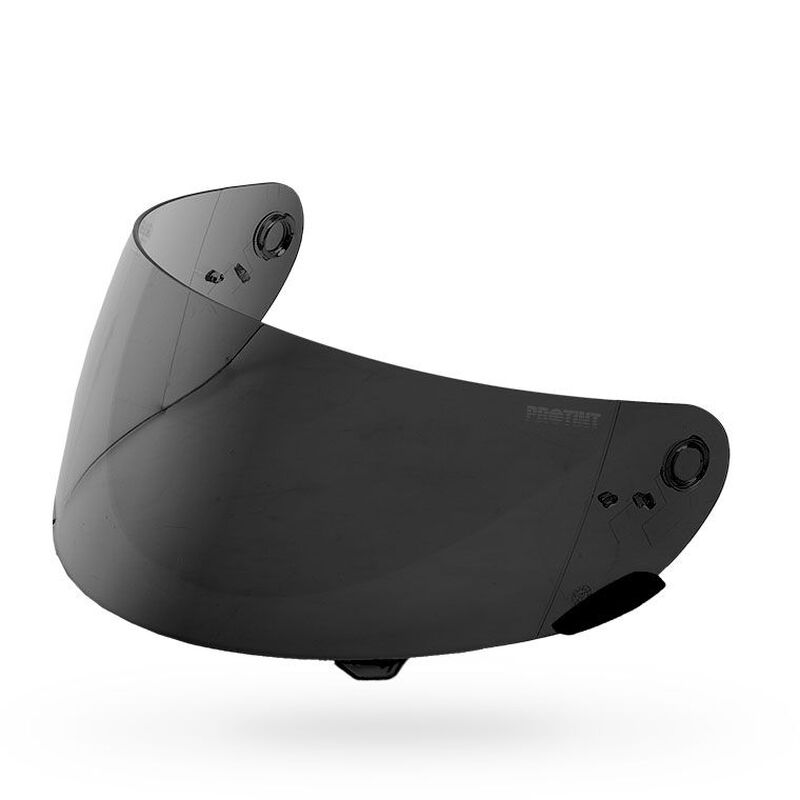 Activated by UV light, the Bell Panovision ProTint shield adapts to changing light conditions and offers exceptional clarity in low light conditions. Bell's ProTint technology quickly darkens when exposed to bright sunlight and lightens when the sun drops. At the race track, up the canyon, or on your way into work, the Bell Panovision ProTint shield offers improved visibility mile after mile for the Race Star Flex, Race Star Flex DLX, Star Mips, Star Mips DLX, SRT and SRT Modular. Availability, certification, color, and pricing may vary per region. If outside of the USA, check with your authorized local dealer for more information.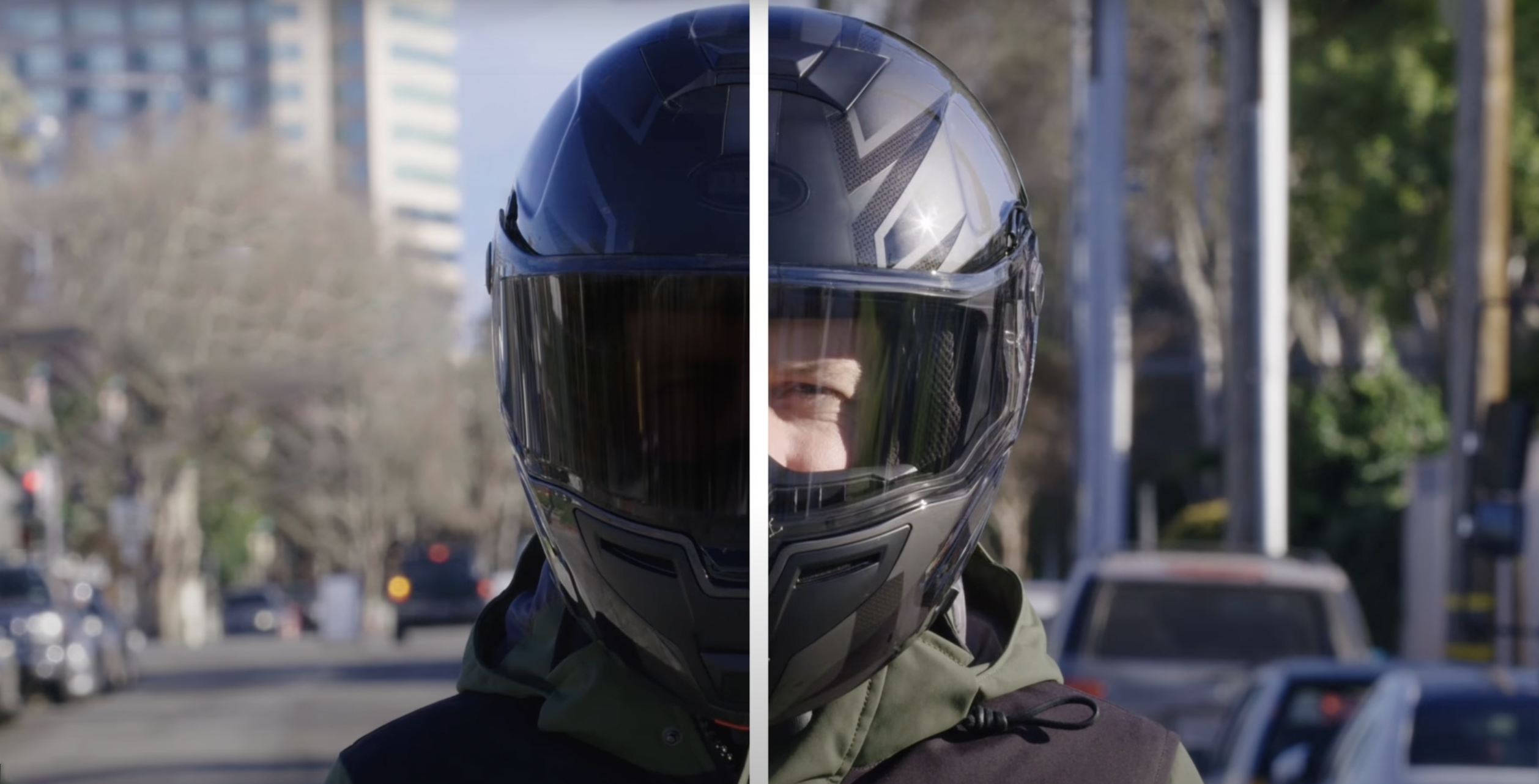 We've ridden with the Bell Panovision ProTint for thousands of miles with our Race Star DLX Flex and it definitely comes in handy when riding into the sun. When the sun drops below the horizon, the field of vision is clear as the ProTint returns back to an almost clear hue. You'll notice above how dark the shield can get in harsh lighting conditions (left), and how clear it returns when the sunlight fades (right). Overall, the Panovision ProTint is a great way to keep the rays at bay.