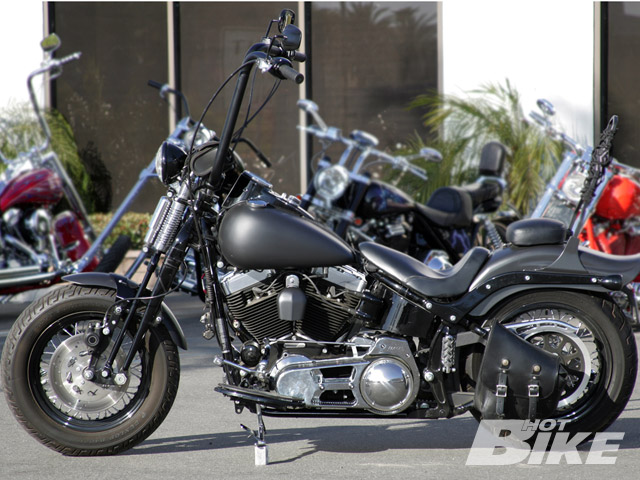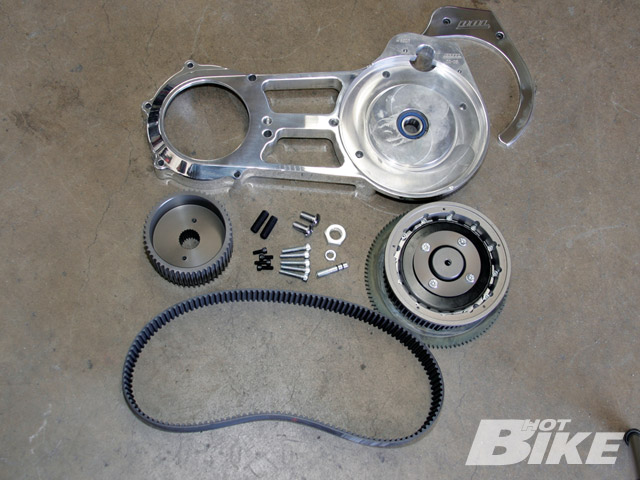 We just installed the Beltdrives Ltd (BDL) EVO-8S 2 3/4 (69mm) open belt drive with BDL's ball bearing clutch system on a '08 Cross Bones.
This open belt drive is designed exclusively for the '07-09 Softails. The backing plate bolts right up with the six motor mount bolts and the three transmission bolts along with the new style starter mounts. Also this kit incorporates a 52-tooth front pulley, 69-tooth rear pulley and a 69 mm (2.72 inch) wide 142-tooth custom designed belt.
We snapped some shots of the install at Freedom Cycles in Orange, California, to see how well it works. For the full article with in-depth coverage of the installation procedure check out the regular issue on the newsstands July 28, 2009!!!