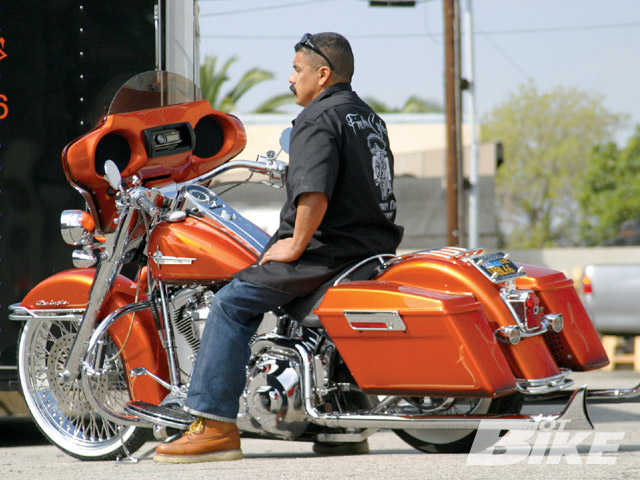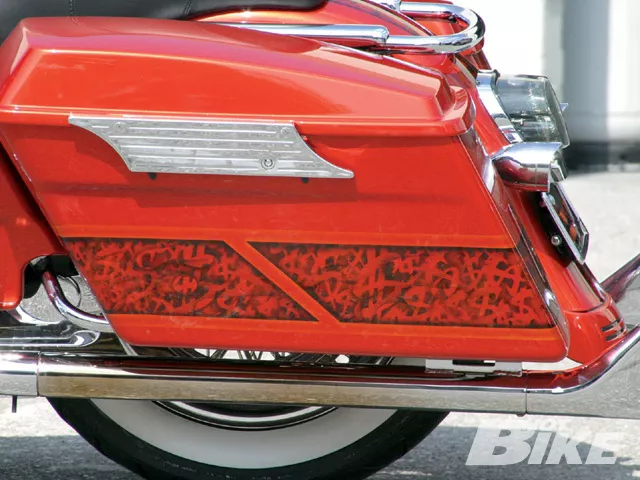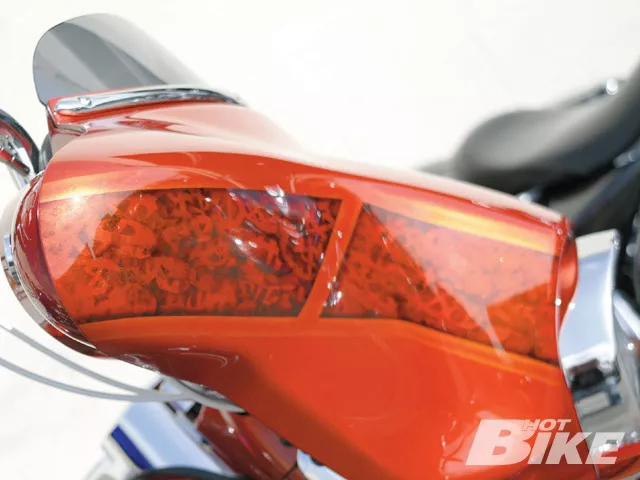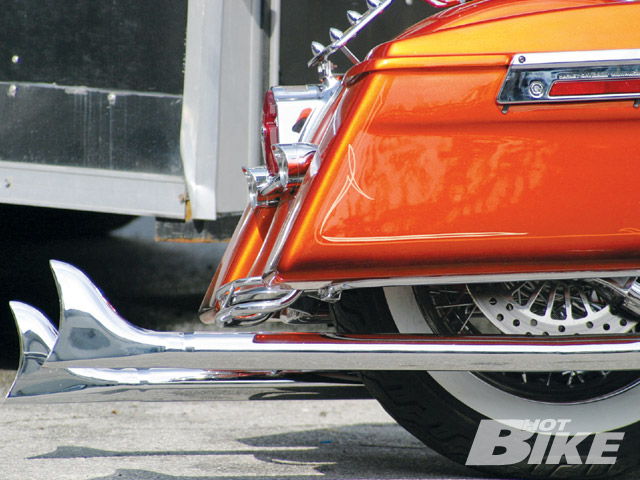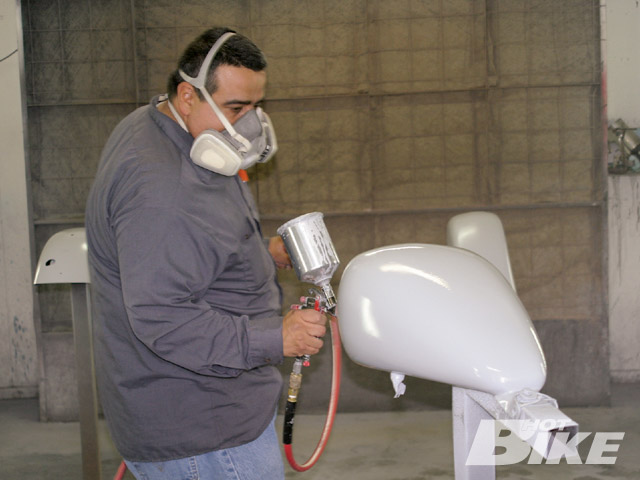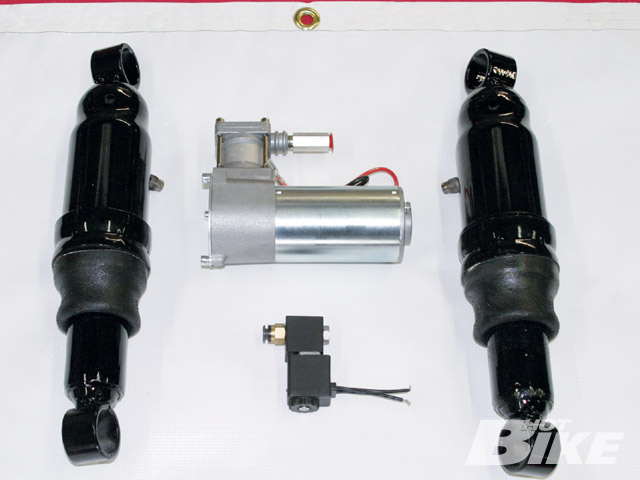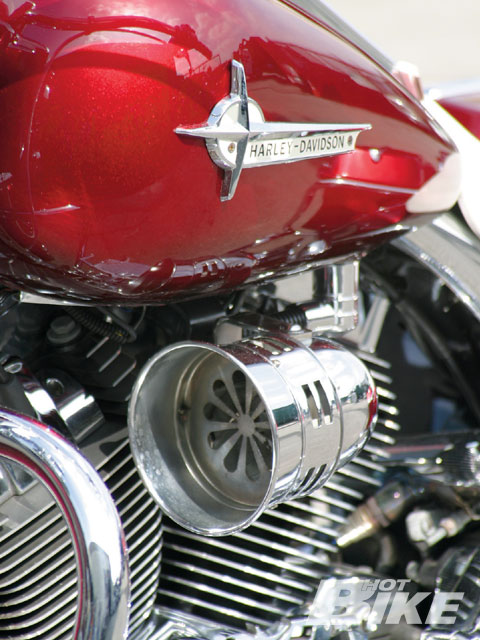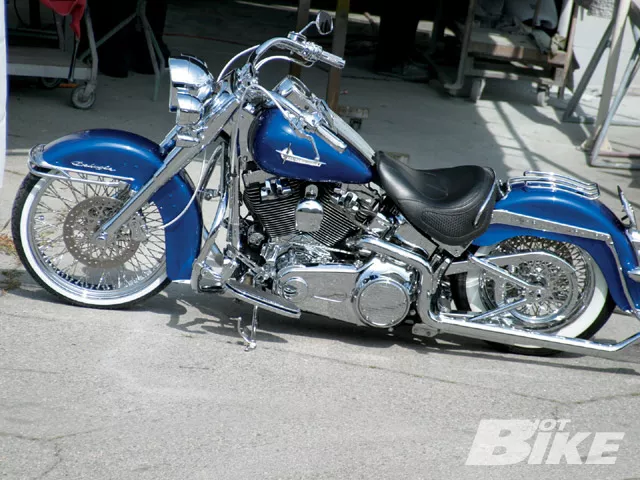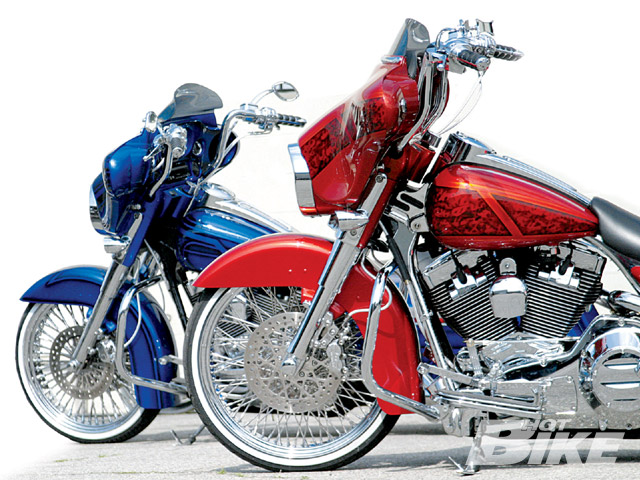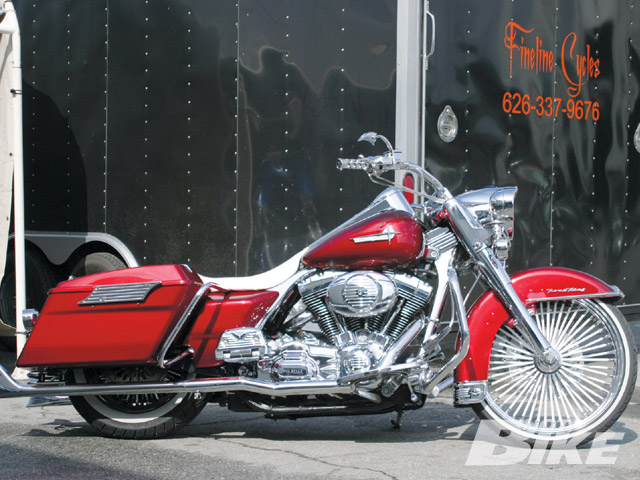 When conjuring up images of all of the different styles of bikes from around the globe, what comes to mind when you hear the phrase, "lowrider"? We picture a Heritage Softail or Softail Deluxe sitting low to the ground with Fishtail exhaust pipes hanging out in back, an air-ride system, tons of bolt-on chromeage, and a tall, skinny front 100-spoke wheel with old-school whitewall rubber to match. However, living close to the Los Angeles area has given the HOT BIKE staff a little more exposure to this style of bike. We love it. It's classy and sophisticated, yet simple. We wanted to show you some of the fine lowrider creations that have been produced by the masters of this genre, Fineline Cycles of Baldwin Park, California. We went over to Fineline's shop to get more of an in-depth look at what the SoCal lowrider is all about.
Fineline Cycles opened its doors in 2002 and was a business that brothers Robert and Louie Cordero started from the ground up. The brothers grew up in the East Los Angeles area and Robert got his start as a painter. Louie was more the mechanical type. The house that the two grew up in was no oridinary house; it featured a full-on paint booth in the backyard, which is where Robert spent all of his time after school. Robert described how he learned to paint as "pretty much trial and error." He would paint things and if he didn't like them, he'd start over. If something worked, great, if it didn't it was redone until it did work. The result of his tenacious practice gave him the confidence to paint his own mini-truck when he was 16 years old. He did such a good job that one of our brother-from-another-mother publications, LOWRIDER, featured his truck in the magazine. Robert's biggest fan is his brother, Louie, who describes his brother as a a very modest man. "I brag about his paint to other people all the time. He never talks about his paint, I'm the one that brags about it," Louie reflects.
Robert continued on with the paint and body industry, painting lowriders and mini-trucks that were also featured in magazines, until one day he decided he wanted to focus his attention on painting motorcycles. Luckily, his brother was wrenching on bikes for people out of his garage and Robert asked Louie if he wanted to go into business with him. Louie thought Robert was nuts to leave the thriving paint/body business, but he partnered with his bro anyway.
Both Robert and Louie had always had a passion for working on bikes and it just seemed like the natural step to take. Robert and Louie started customizing Harleys for friends and family, and before they knew it they had a strong clientele list, from off-duty police officers to blue- and white-collar business owners, to basically anyone who likes to ride. Both Robert and Louie decided to try to keep all the work in house and that was when a long time friend, Tony Chin, came along and helped take Fineline up a notch to the company that it is today. The bros also employ some of their own family to help keep them out of trouble and off the streets. "Fineline is a family thing for me. Throughout the years my nephews have helped after school so I knew they would not be on the streets picking up bad habits and they would learn something," said Robert.
As for the style of bikes that come out of the Fineline garages, it's safe to say that Robert's lowrider influence stuck with him. In fact, Robert told us a funny story about how when he and some guys from Los Angeles were in Sturgis one year, that because of the style of bikes they were riding, everyone would come up to them and say, "Hey, you guys are from L.A. aren't you?" Robert and the guys would look at each other and just smile.
Fineline also produces its own air ride system called the Baggair kit that will fit '99-later Touring models. The crew has been involved in everything from special construction builds to complete bagger makeovers. "I like to believe we are always one step ahead, or try to be," Robert said. Check out the Fineline Cycles website and give them a call for your next project because as Robert says, "We'll treat you like family."