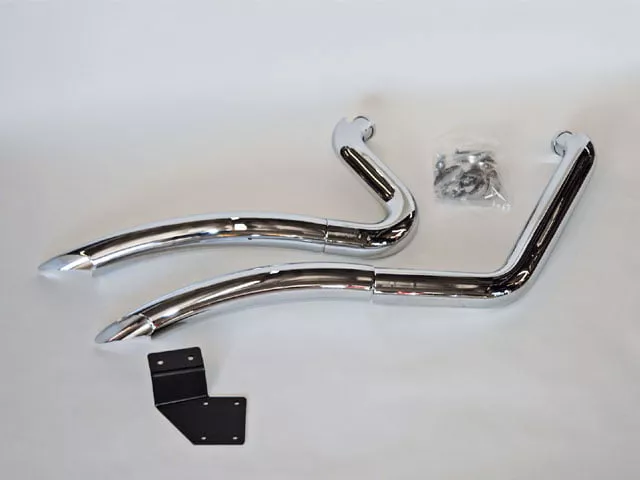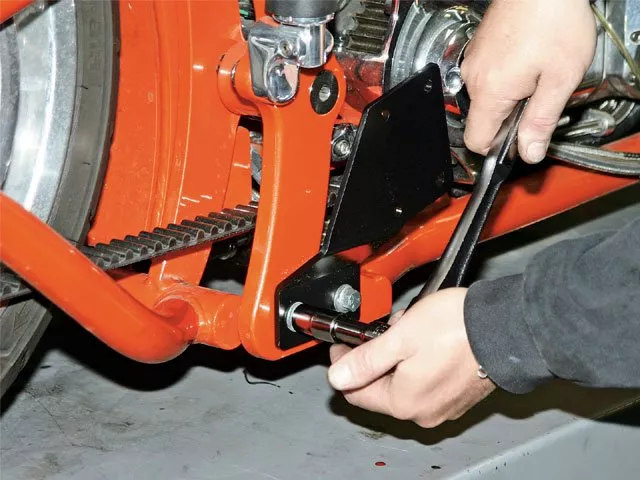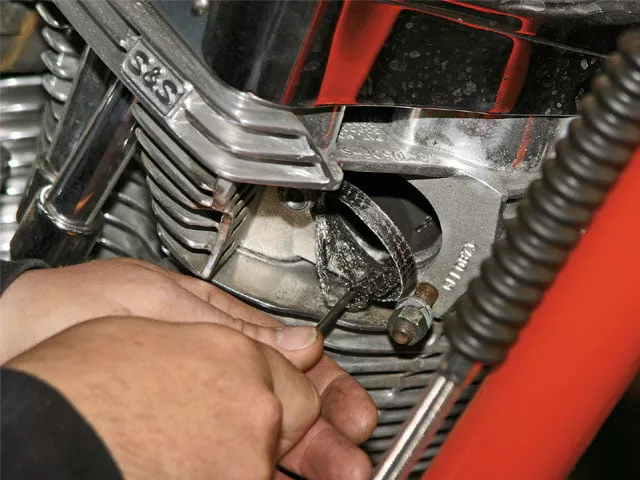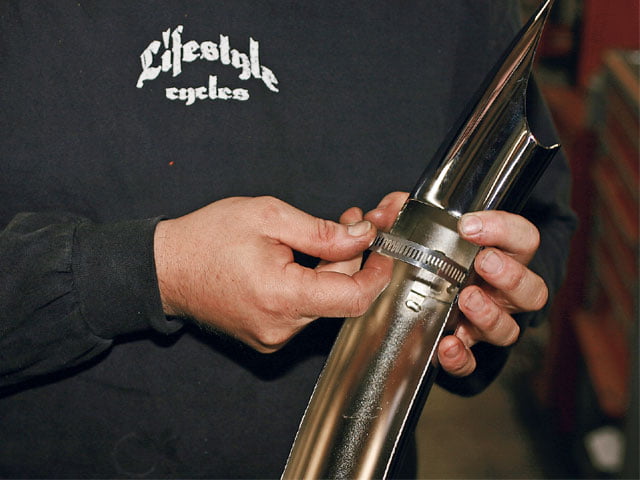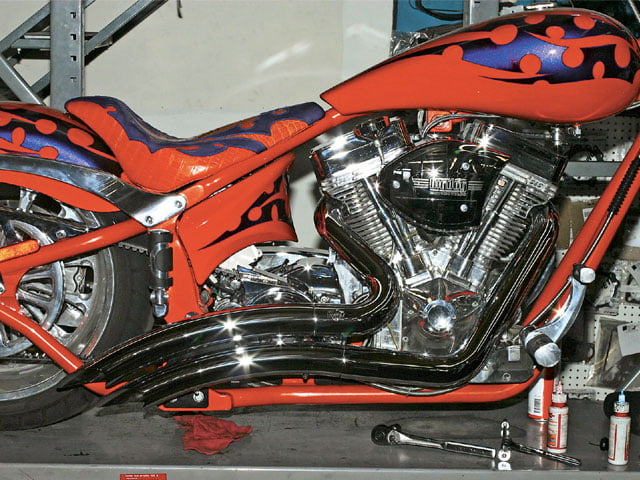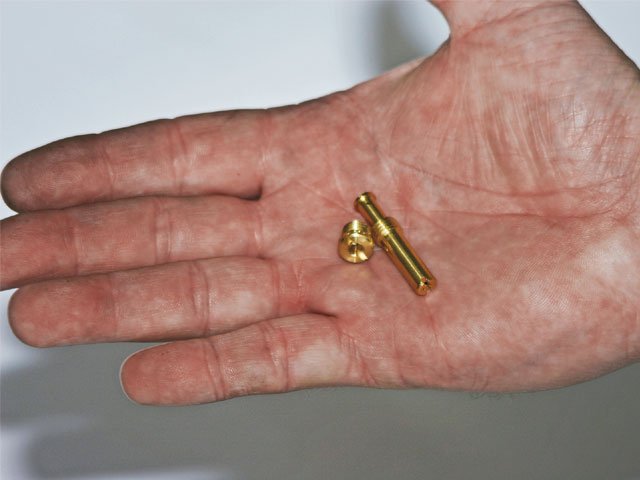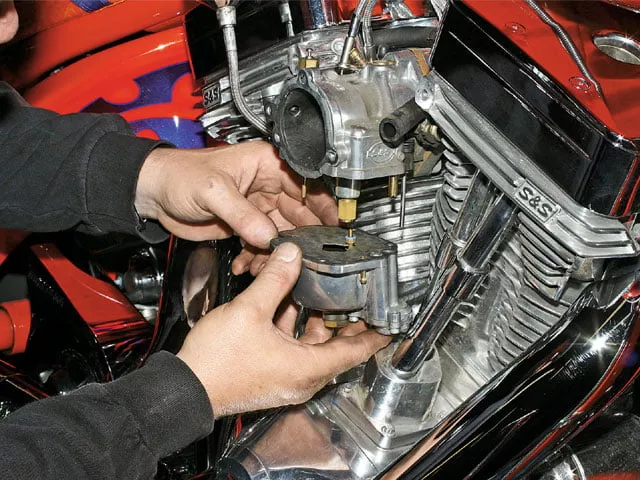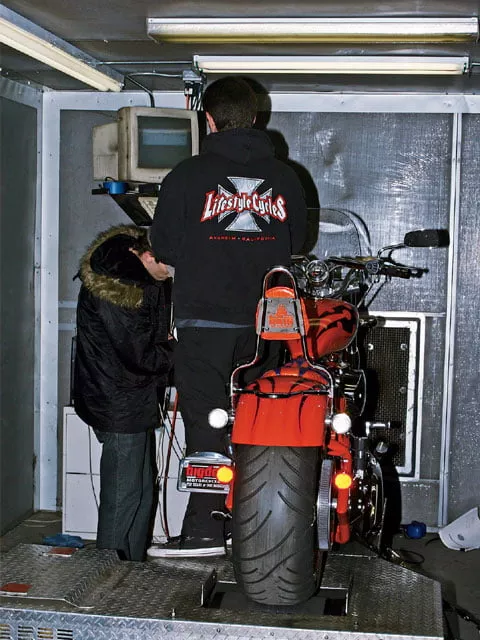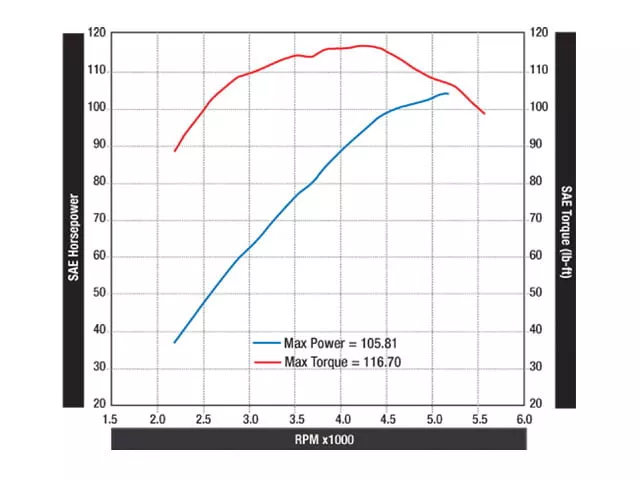 You and your motorcycle. What can you do about the missing sound and power from the bike? You know-from all you were told when you bought the bike, there should be a lot of power still hidden in that big-inch motor somewhere, but where? If you're like most riders, style, performance, and sound are what you're looking for when it comes to your bike.
So what happened to all that power? A quick two-word explanation would be "governmental regulations." The motorcycle industry has to conform to many seemingly never-ending new regulations. In theory, these regulations should be a good thing for long-term health issues, but they make our bikes run far below their rated capacity.
This became apparent when we dyno'd an '06 Big Dog Mastiff and only recorded 97 horsepower-from a 117-inch motor. We called the factory to find out what options were available, and we were directed to the Big Radius exhaust system. While the pipes alone would not solve all of our missing power and sound issues, they would give us a deep, throaty sound and add to the stock horsepower numbers.
The Big Radius two-into-two performance pipes have style written all over them. The system includes the pipes with heat shields and all the necessary mounting hardware. The MSRP for this set is $649 (recommended jet kit sold separately.) This is not a street-legal kit, since after we install the new pipes the bike will not meet the EPA's noise regulations and noise emissions standards, but we still like the look of the pipe.
We stopped at Lifestyle Cycles (a Big Dog dealer) in Anaheim, CA, to install and get a few dyno runs in. Before we knew it, Sparky and Randy had the bike up on the dyno, and it was ready to go. They ran the bike on the dyno with the stock pipe to get some base numbers, which turned out to be 107 lb-ft of torque and 97 hp.