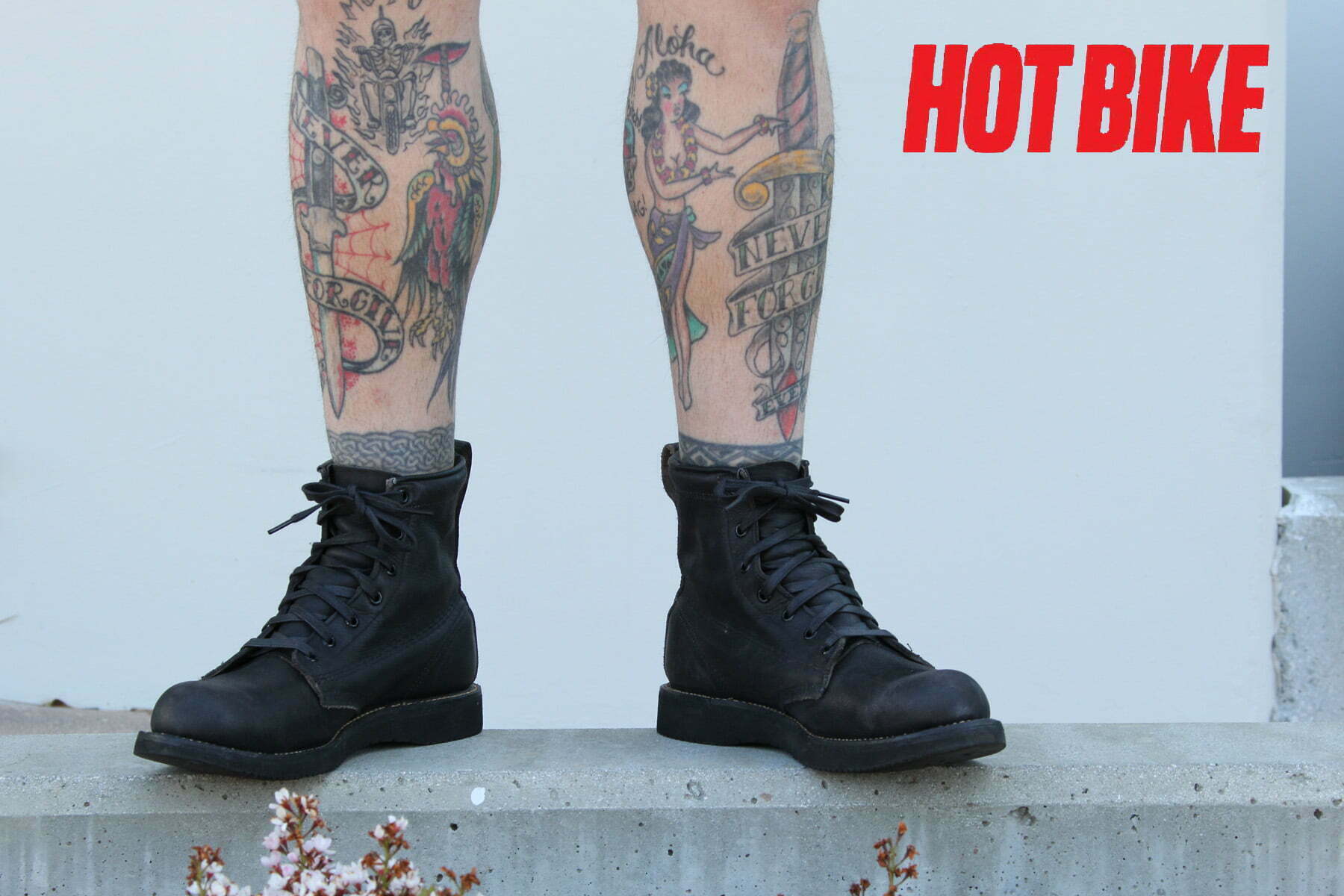 There have been a lot of dead cows, horses, gators, and pigs wrapped and strapped to these size 11 feet of mine, so it's no joke when I say I have worn thousands of pairs of boots since my humble motorcycling beginnings as a teen.
With that said, I am going to hip you to Broken Homme and how this boot maker came to be. Started by friends, none of whom had prior experience in making footwear, they decided that they wanted to make a 100% made in the USA shoes and boots. With more than a year in product development, they searched out the right cobblers and tanneries in the Los Angeles area and have built a line of footwear that has a contemporary industrial look coupled with characteristics of yesteryear.
When I pulled them on they were true to size and the break-in period was only a couple of days. After that I felt as if I had been wearing them for years. The James boot is a 7-hole 6-inch style boot with a leather upper that has a very nice matte black look to it. The sole is a black Vibram wedge that is slip resistant on any surface I have personally encountered. As far as the looks of the James boot goes, I like the fact that there are no buckles, straps, conchos, or any other "biker" crap on them. You can see that a lot of care went into the design, look, and feel of these boots and though it sounds strange, they have a special sensation about them when worn. Not in some Gucci way, but by being made in America by people who care about quality style and craftsmanship. I guess by being a like-minded person, one can just feel it in the soul of these soles.
Source: