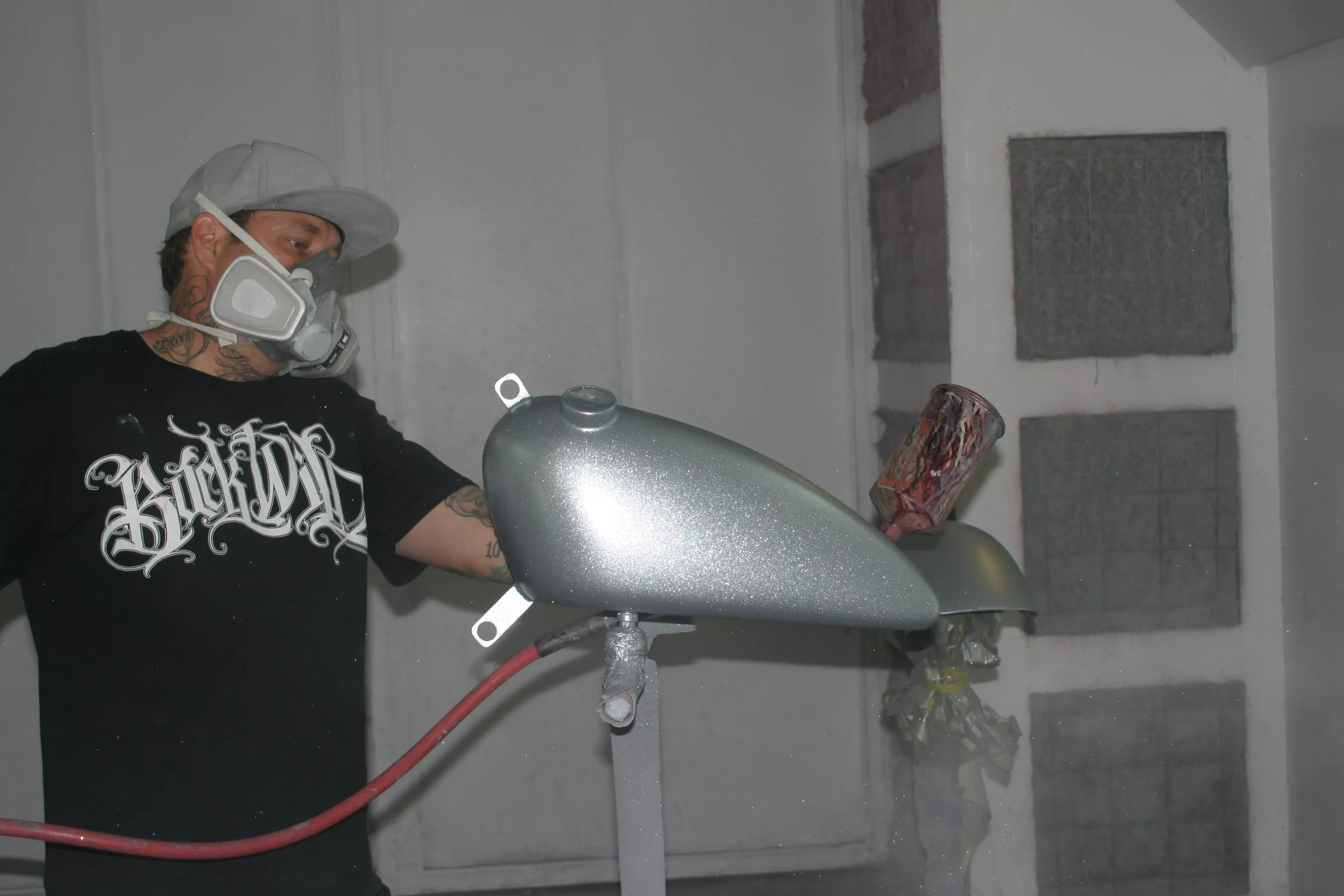 Just another Monday morning commute on the SoCal freeway system into the office.
I was supposed to meet up with Buck of BuckWild Designs this morning to shoot some more pics of him painting the sheetmetal for my Softail but we had to cancel because the ventilation system in his paint booth broke over the weekend.
At least I caught this on my way in from his shop. Talk about True Fire paint jobs, that about as real as it gets.
By the way no, Buck is not painting true fire on my bike. It's kinda up in the air. Buck is an amazing painter and I totally trust him, so I left it up to him. All I gave to him to go with was that I'd like blue and silver.