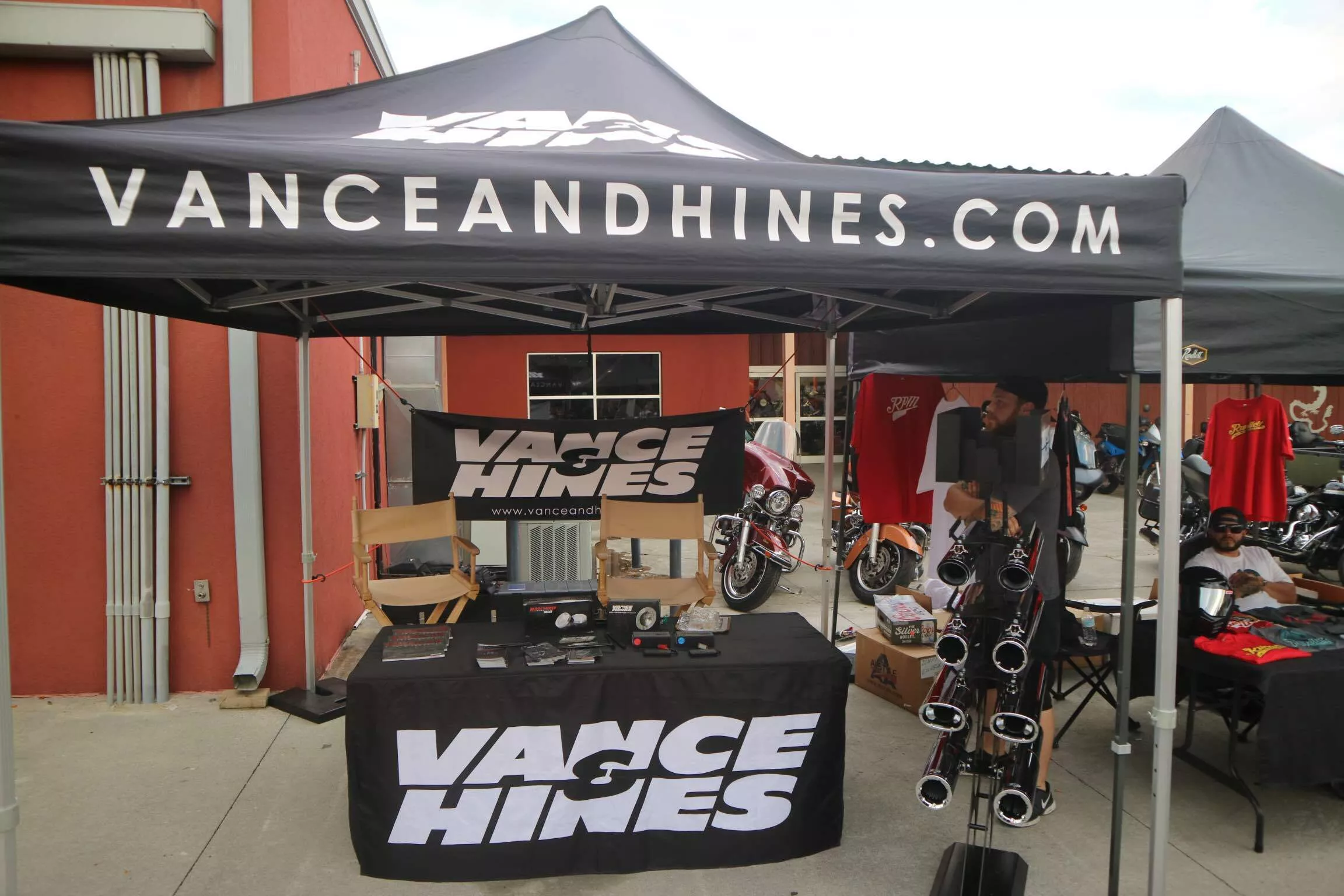 Vance & Hines is one of the sponsors of the Hot Bike Tour and like us here at Hot Bike they love getting the most out of motorcycles. They have a history of being one of America's manufacturers of aftermarket motorcycle performance parts that are pumping out of their factories in Santa Fe Springs, California and Brownsburg, Indiana. You might know them from their distinctive exhaust systems for big twin cruisers, but they also make a wide range of parts and accessories for nearly every form of vehicle.
With founders like Terry Vance and Byron Hines who shared a passion for the quarter-mile from the early days of motorcycle drag racing their products and their company have become the pillar of motorcycle aftermarket products that stand for quality and performance. Vance & Hines continues this stand with their FuelPak FP3 that ensures your machine performs at its best.
With products like the FuelPak FP3, Vance & Hines' goal, as well as the Hot Bike Tour's goal, is to get people excited about motorcycling and one way to do that is to use smart-phone driven electronics. The FuelPak is pushing the envelope in terms of design and technology which is why we made it the Official Tuner of the Hot Bike Tour.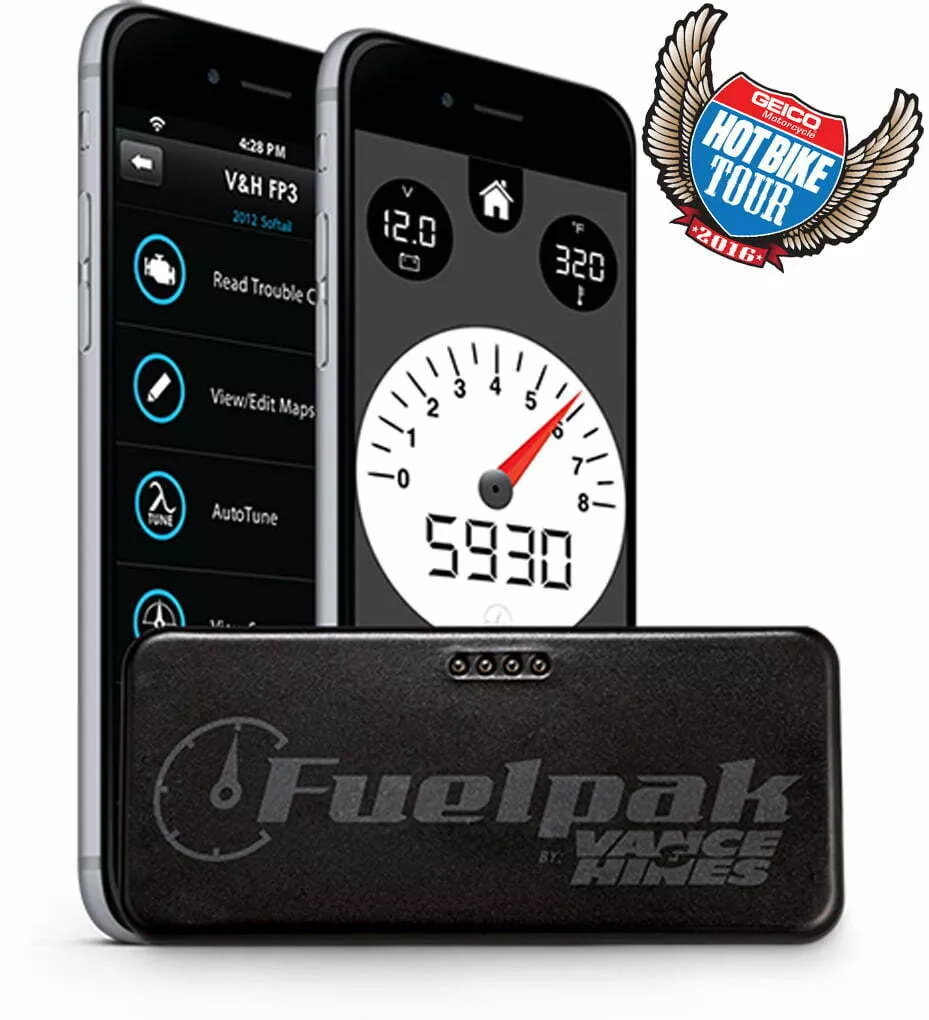 Our editors say that "If you are into getting the most performance out of your machine, then you should seriously look into the FP3."
Revolutionizing fuel management for all new 2007-2016 Harley-Davidson models, the FuelPak FP3 utilizes the HDLAN (CAN Bus) system as well as J1850. Technology is integrated through the wireless connection by Bluetooth to iPhone or Android smartphones. It also uses Flash technology to recalibrate engine parameters and mapping for exhaust systems and other performance upgrades downloaded from the expansive library of calibrations developed by Vance & Hines.
With the FuelPak you can expect convenient live sensor data that displays on your phone screen. You can see the speed, ROM, cylinder head temperature, voltage, gear selection, and other vital information that can help you make your ride perform at its best and improve your motorcycle's throttle response.
Take a look at over 3,000 maps that are available for every Vance & Hines exhaust and if you have a different exhaust system, no worries, just choose the map of a pipe that is similar to yours.
You can auto tune your motorcycle and accurately tune your intake and exhaust combination and avoid costly dyno runs or the installation of additional equipment.
Check the current power and torque of your engine through the convenience of your phone and although these values are not as accurate as a dyno session at least you have know the ballpark values that could still save you a trip and are just fun to look at.
If you want to see more of this official Hot Bike Tour tuner check out the website at fuelpak.vanceandhines.com