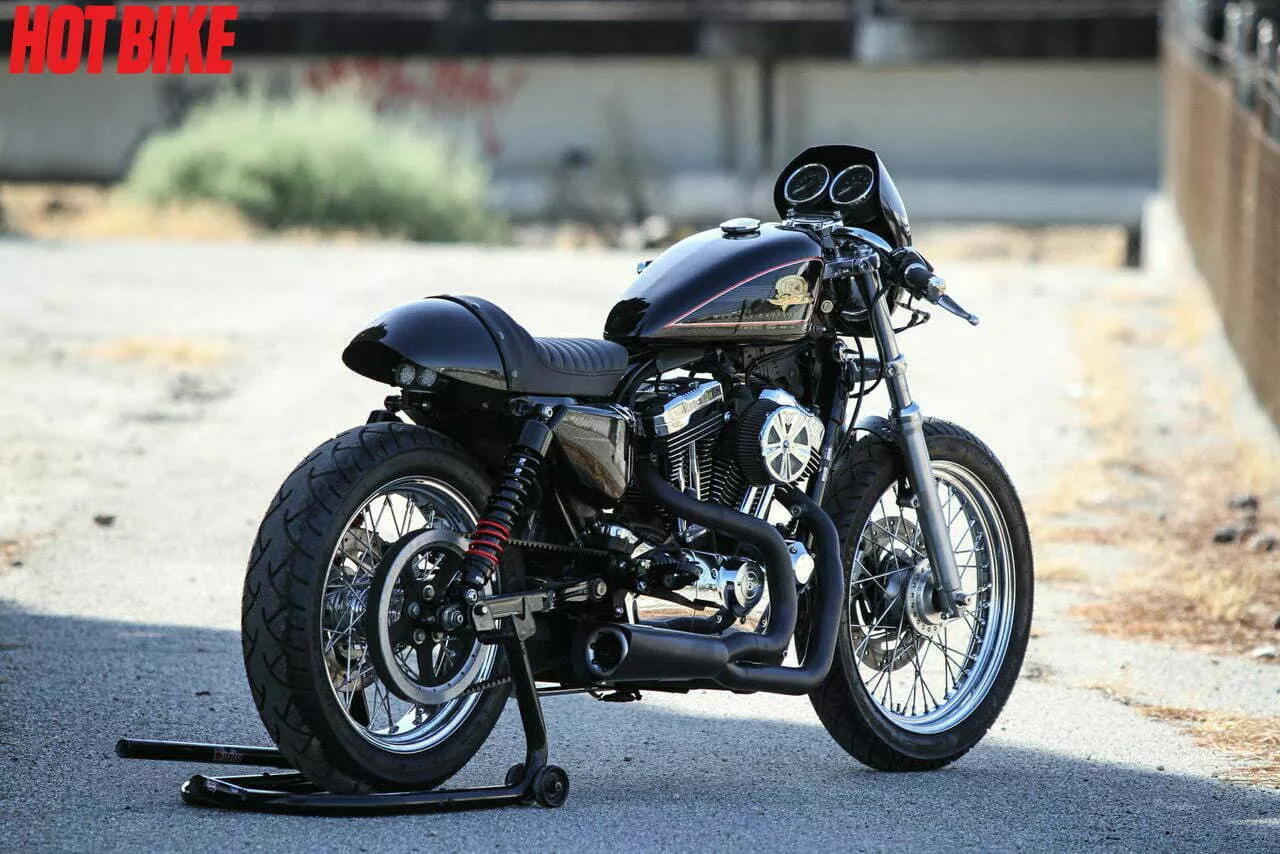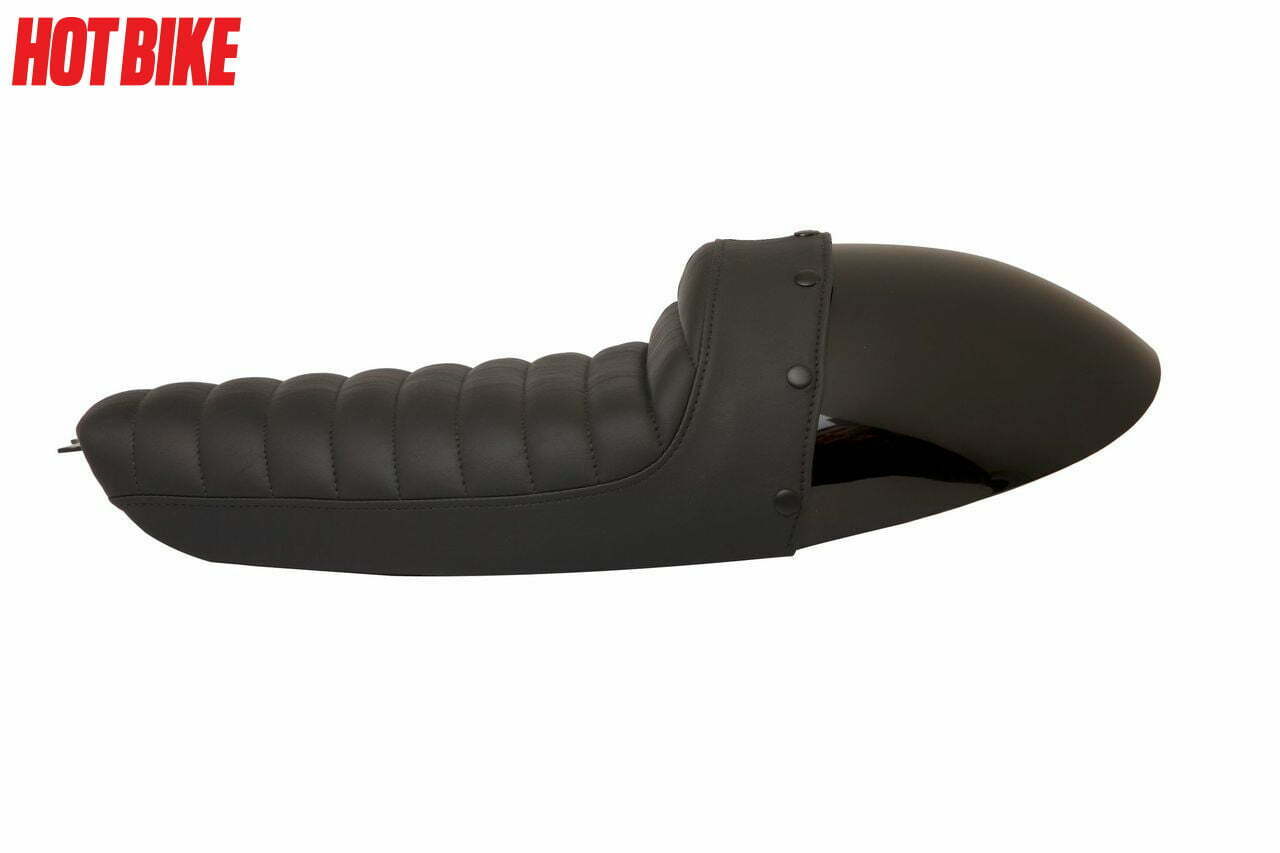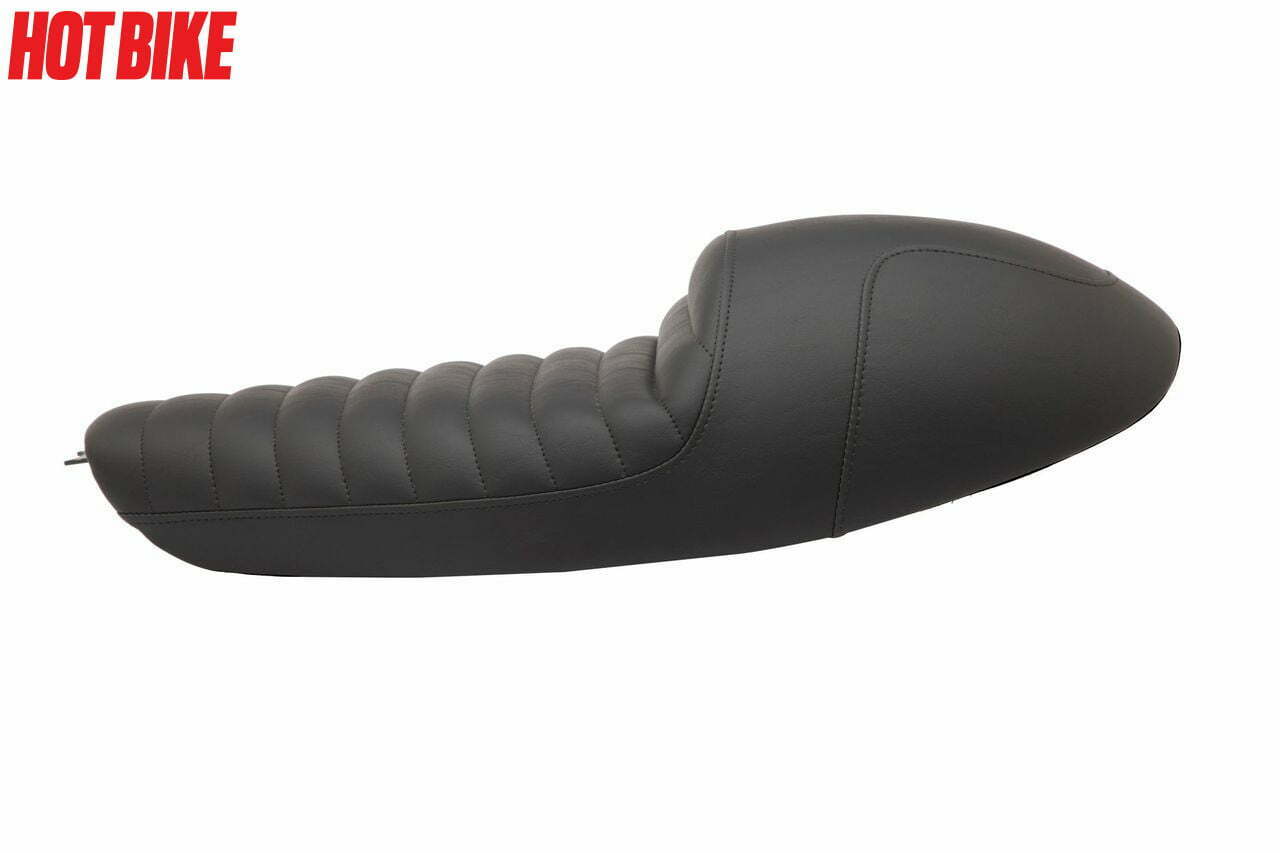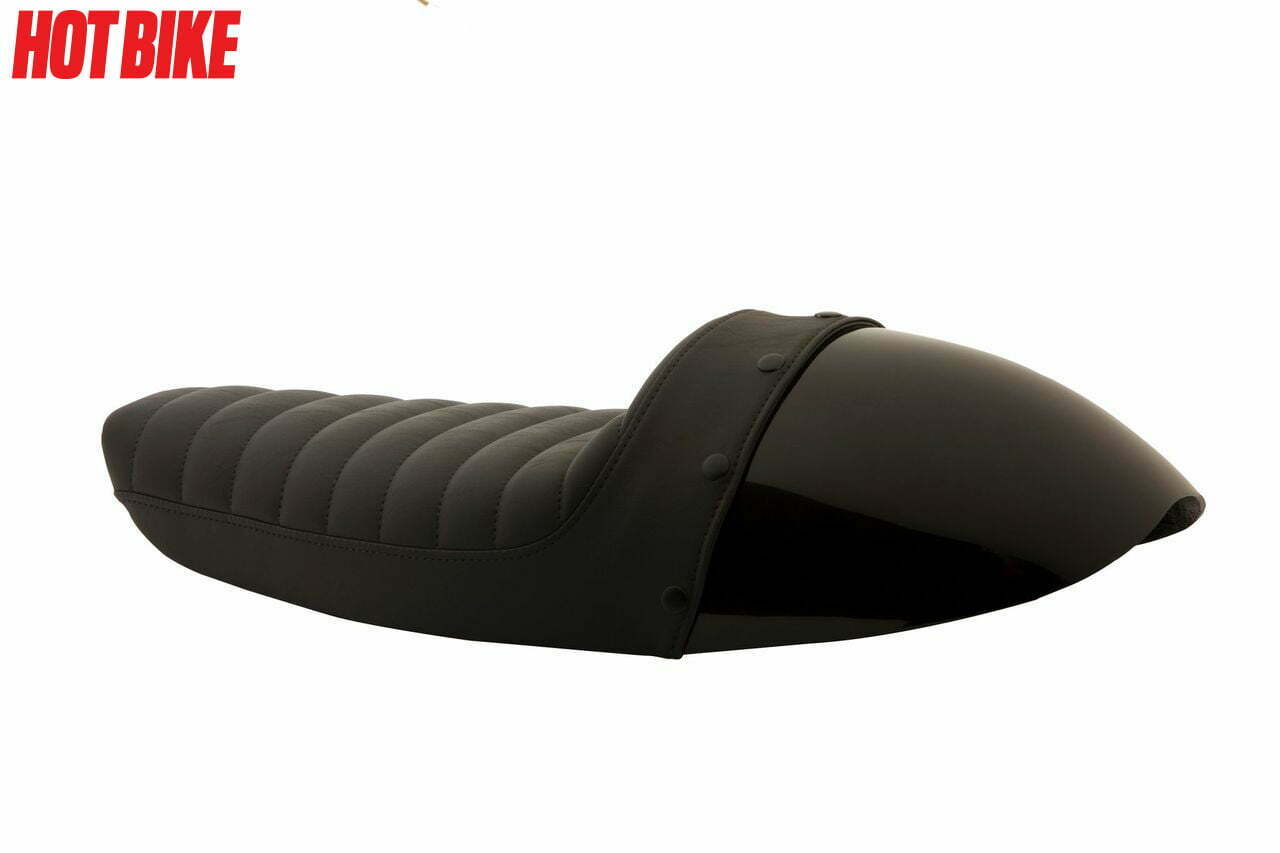 The Sportster based Café Racer has become a style in its own right, taking the classic look to new levels and doing it with a magic only a Harley can bring to the
table. The one missing piece of that ton up formula is often a traditional tail section and thanks to the folks at Burly Brand that's no longer a challenge.
Their latest solo seat/cowl is designed to bolt to the 2004-2014 Sportster chassis and complete the XL's café transformation. Unlike the Café seats that sit on a
stock fender, they've created a true tail section, opening up the rear of the bike for an authentic look.
Available in partially covered with paintable black gel coat as well as a full covered version and both feature a gel insert in the seating area
for maximum comfort. Requires removal of fender, supporting struts and relocation of taillight and signals. Includes mounting hardware for OEM
electronics. Made in the US of A!
More info at:www.burlybrand.com