If you're the sort of person that likes diving into an old Harley-Davidson motor, bringing it back to life, and making it a bike of your own, the Cannonball parts line may be just what you need. Old working parts for Panheads, Knuckleheads, and Flatheads aren't getting any cheaper. Even if by some miracle of the motogods you acquire them without spending a cash heap, they get just plain worn out.
This is where Cannonball parts and components enter the picture. Carried by W&W Cycles, Cannonball's parts, like their cases here, are OEM replicas for the motors of old, giving that ancient Big Twin dust bunny catcher in your garage a reason to live (and one less excuse for you not to finish the thing).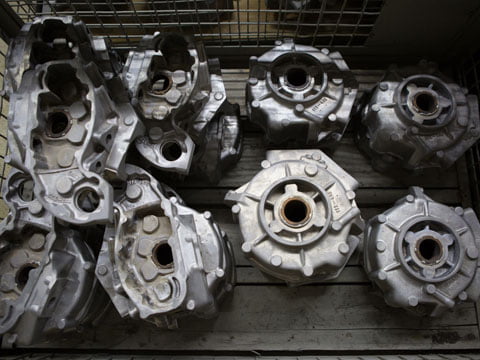 Cannonball is now making parts for the classic engine generations Flathead, Knucklehead and Panhead. Here are authentic reproductions ranging from engine cases, cylinder heads, cylinders, oil pumps to innards such as lifter blocks, camshafts and timing gear sets.
All this is being precision manufactured to the stock tolerances in Germany. The materials now used were the stuff of dreams in the old days, when Flatties, Knucks and Pans were rolling out of Milwaukee.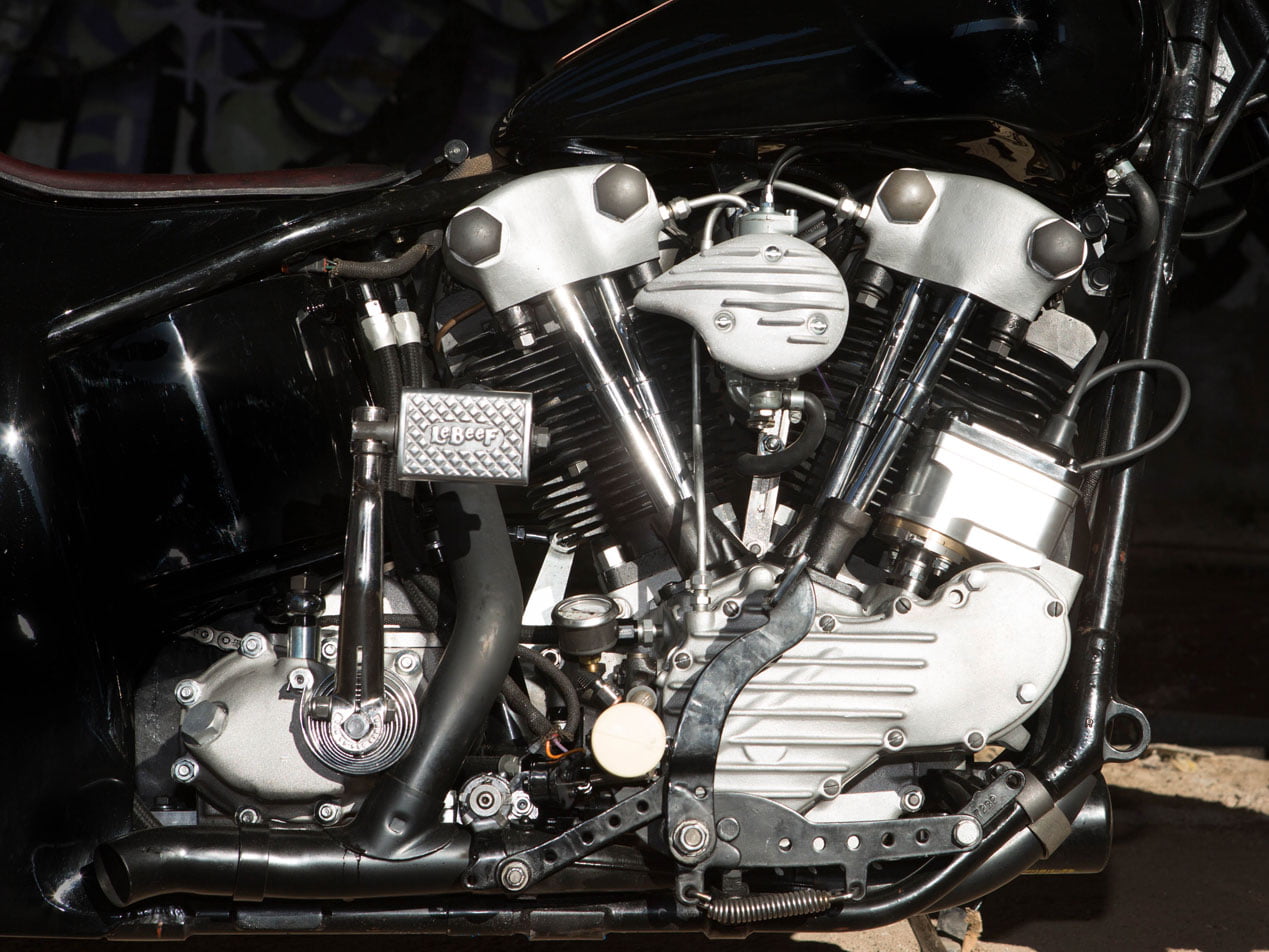 But, as indicated earlier, using these parts means necessitates a profound technical knowledge or the help of an engine shop.
Cannonball is a homage to the legendary record runs of Erwin George "Cannonball" Baker, who in 1914 thundered across the continental USA coast-to-coast in by then hard-to-believe 11 days.
Because an engine thunders but gets nowhere all on its own, Cannonball also has in stock further components for V-twins just like out of a time machine. There's leaf spring forks, handlebars, WR-style tanks, mag wheels, brakes, and fenders. More reproductions and special parts are scheduled for the future.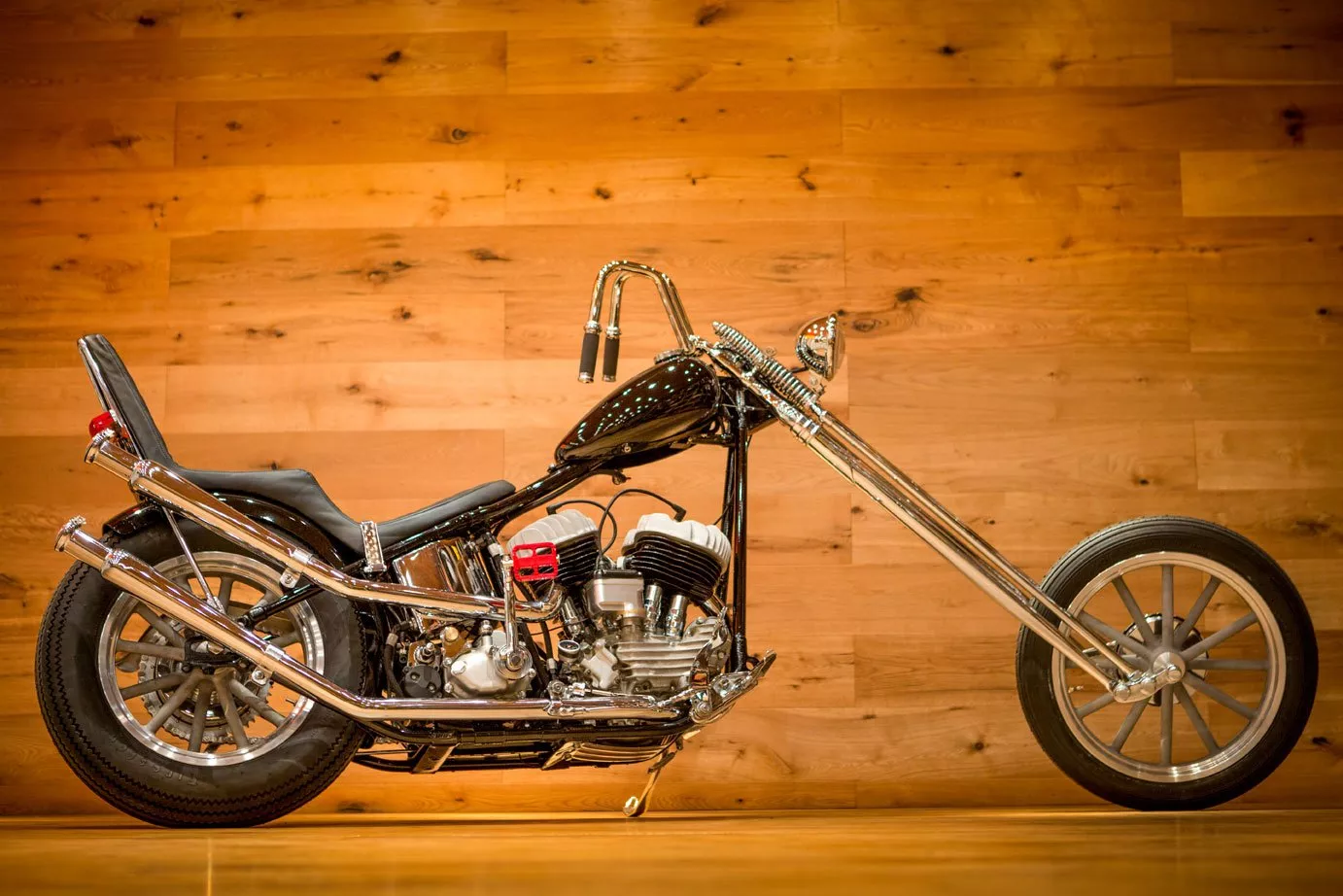 All parts have been tested and refined under everyday and not-so-everyday conditions before they went into production. True to their old motto at W&W: "we ride what we sell".
Finished and detailed like the original counterparts so these cases will smoothly blend into your old mill to give it a new life. For ease of installation both case halves are carefully matched and feature pre-installed case bushing which are line bored and lapped for standard rollers. Cam bushings are already in place, too, reamed to standard size.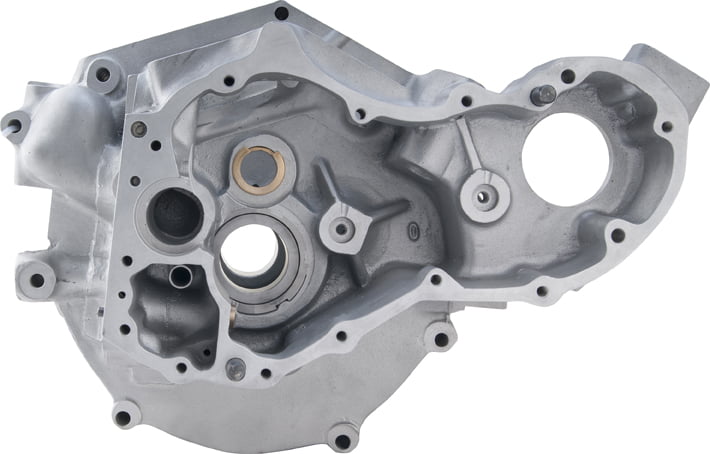 The selection includes cases with a smooth, uniform glass bead blasted finish and cases with an NOS (new old stock) finish. The latter means the finished cases are not bead-blasted but treated in a traditional process which gives them the appearance of new factory cases that had been sitting on the shelf for 50 years. Perfect for those "patina restorations".
All cases feature laser-engraved CB production numbers, which are registered and filed. Check the availability of Cannonball parts at wwag.com.