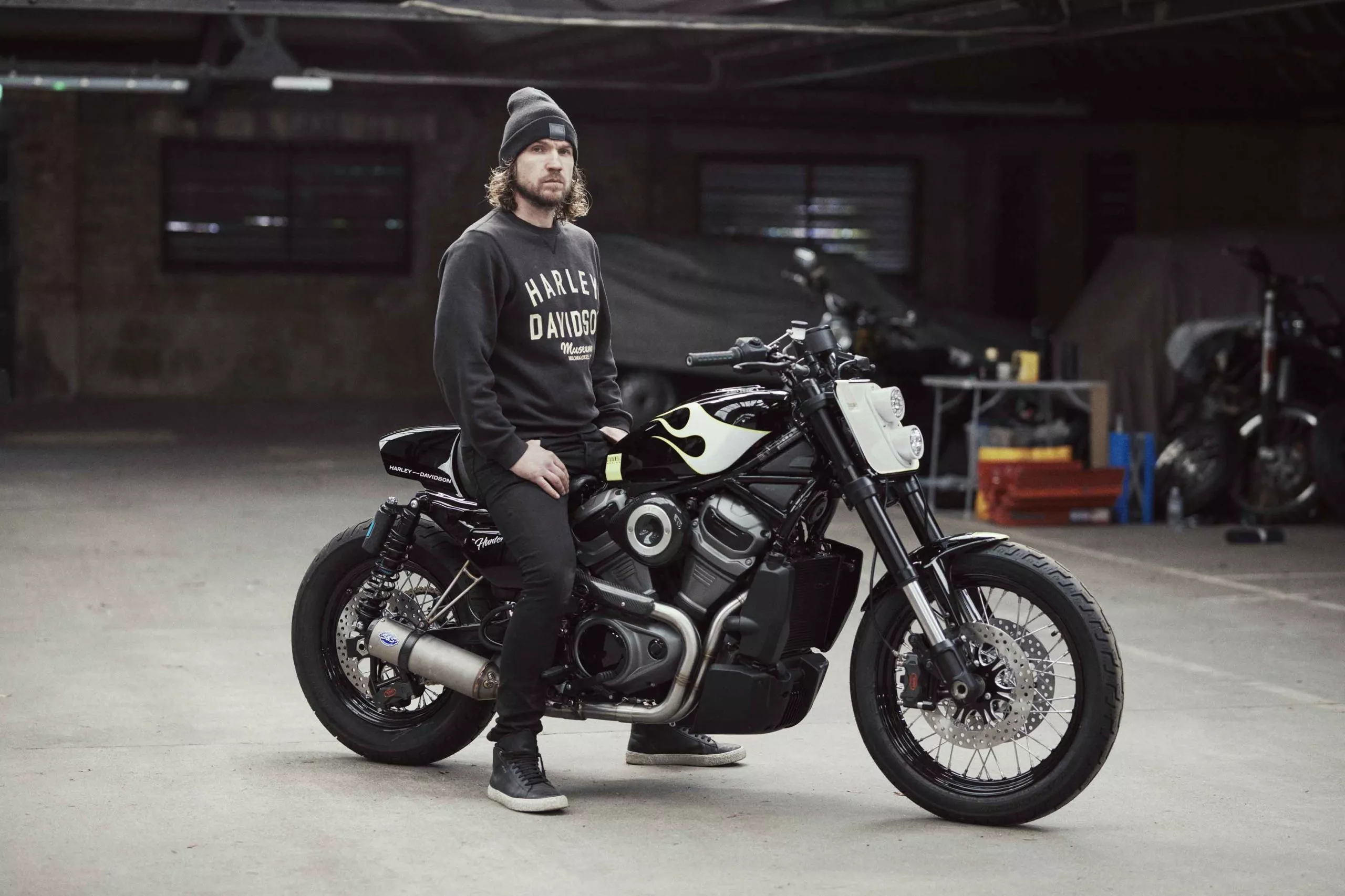 Hot Bike: Who are you and what do you do?
Charlie Stockwell: I'm Charlie Stockwell from Stockwell Design and Stockwell Racing. We're here at Born-Free this weekend, supporting Harley-Davidson and the new Nightster project.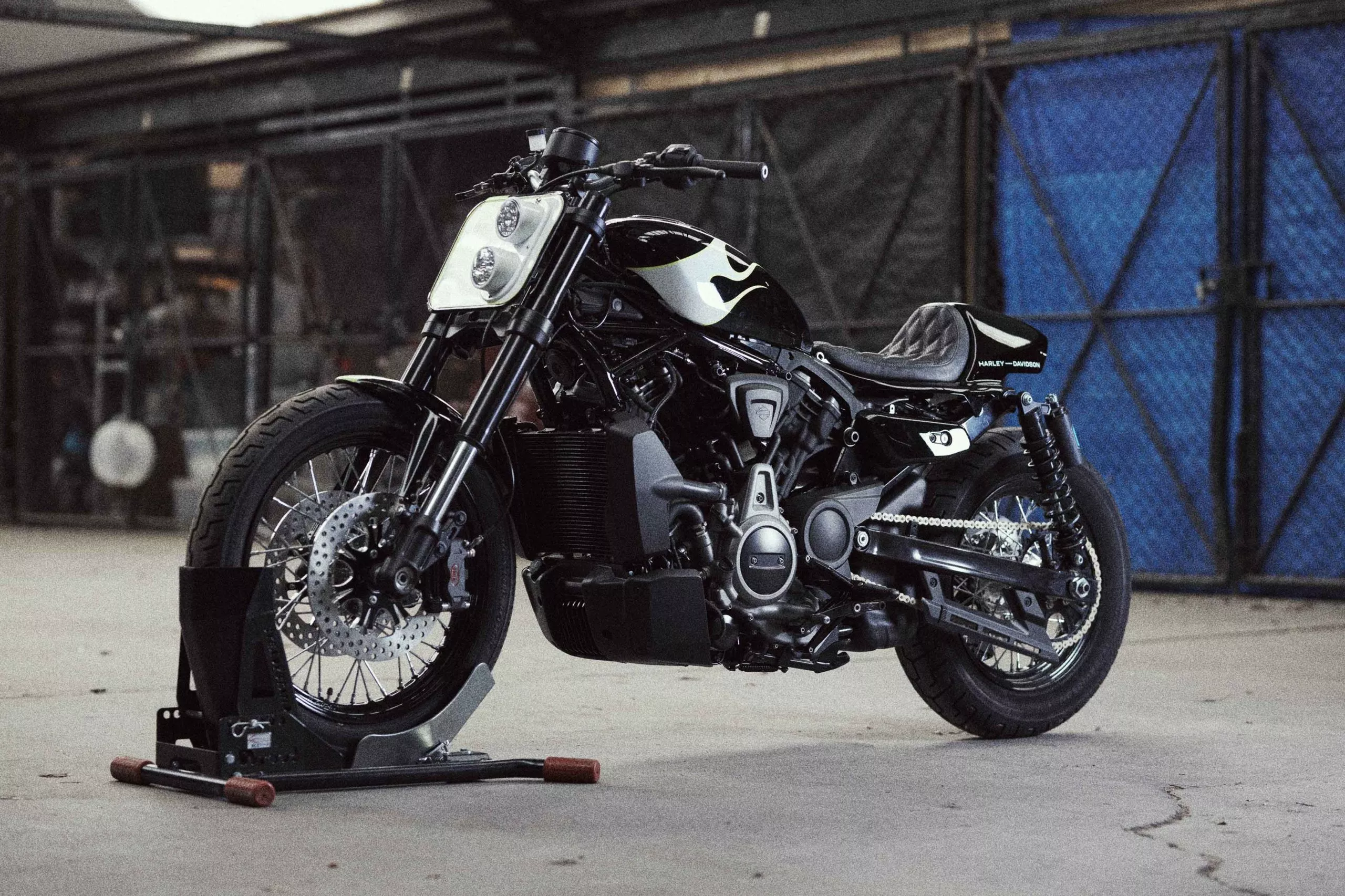 HB: What are your thoughts on the new Harley-Davidson Nightster Platform?
CS: The new Nightster… There's a pretty rad bike. You know, it's the direction that we need to go with the Motor Company, our new demographic as well. They want something that is real and usable. It's also got to comply with our new laws and regulations around the world. And they've hit it. They've now the new design. They've captured, let's say, the culture, the character, the soul and the essence of the old Sportster design. The feel is a little bit different, but it's always going to be different. But they are going in the right direction with it.
The new motor is right. I mean, the power, the way that the thing pulls off the line, acceleration on the thing is usable as well. When we're around town, especially in London, the bike is rad, you can use it in every type of condition. I mean, the stock Nightster, there's a lot that I would say that I favor on it. The one thing that was apparent to me straight away was if you're a dude at 6 foot 5, or a gal at 5 foot 5 five, you fit on this bike and you don't look stupid being a bigger person. The seat allows you to shift your position back or forth. So I think we're going to hit a lot more people, a lot more customers with this machine than, let's say, the Sportsters of the past. The functions are great as well.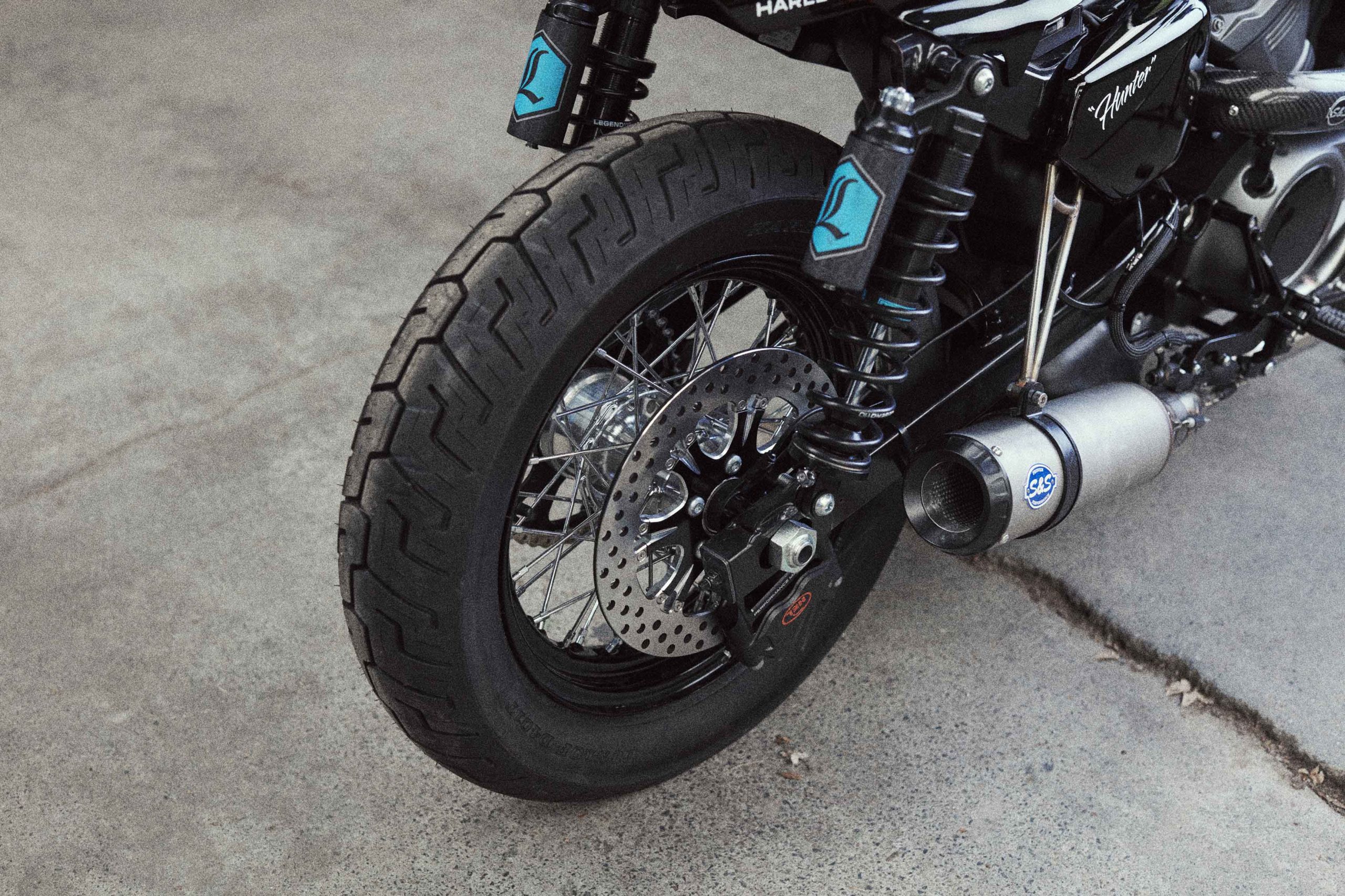 HB: Where did you with your vision of how you'd customize the new Nightster?
They want a lot of these mode settings as well. So across the Sportster range, including Pan America as well, people are addicted to tech nowadays. And these new Sportsters and the Pan America, they give us that. So I guess with a lot of the bikes that I build, and you fully know more than most, is that I try to get an influence of performance or call it MotoGP racing into a lot of my designs so you get the function as well as the rad looks of some of the suspension components.
I use the braking components and an all-around performance. So I've always tried to add that in there. I guess you could say that Roland Sands was kind of the first to do that back in the early 2000s, and I've always admired him. With my history in racing as well, I've tried to adapt my custom style, when I can, to add a lot of performance.And some of that is apparent on the new Nightster as well.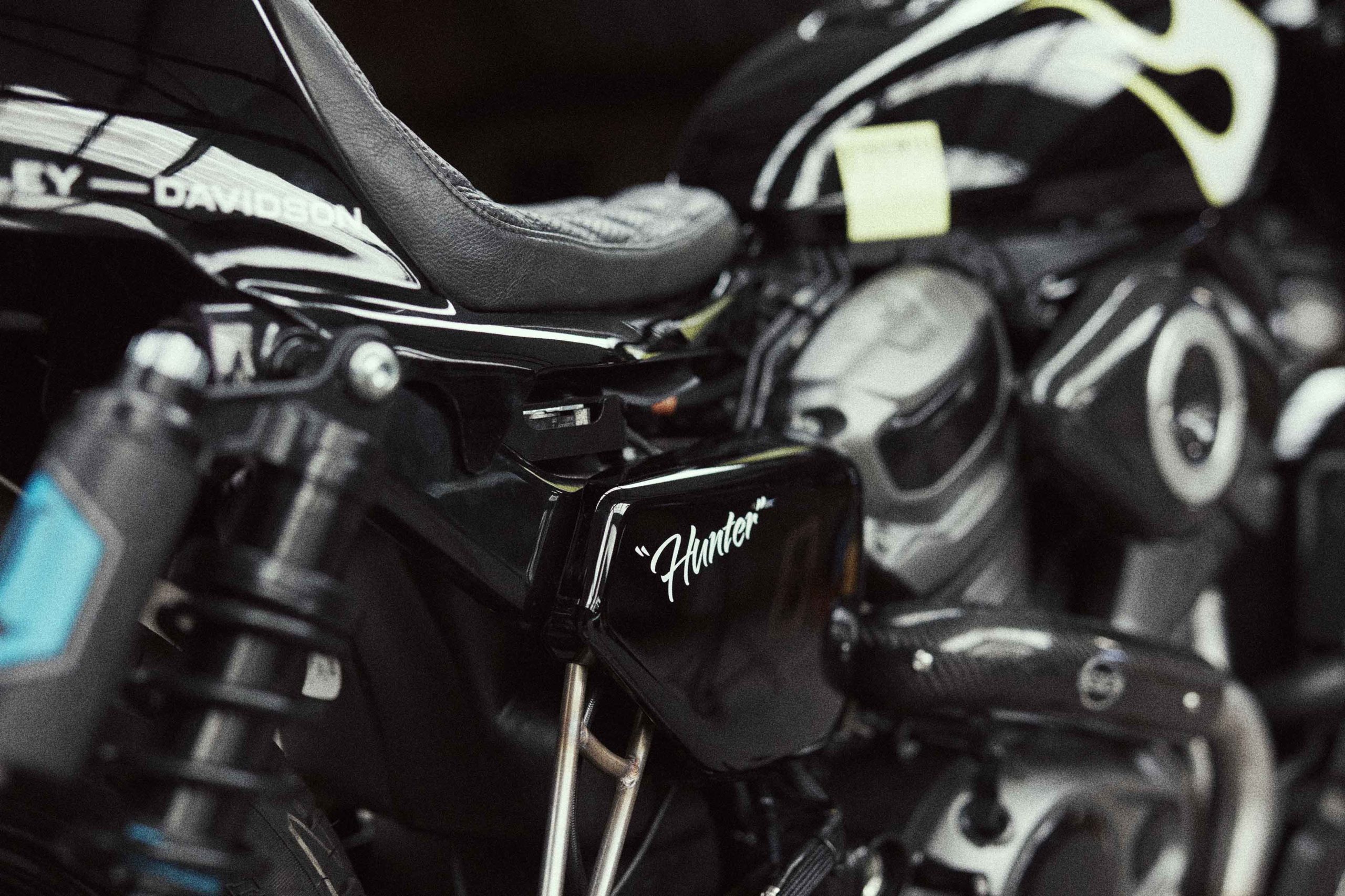 HB: What were some of the challenges you faced with building this bike?
CS: The challenges, there were challenges all over. I mean, the fact that because of Brexit, my bike arrived probably three or four weeks later than everyone else's. I had to change the design pretty quick because I heard that Brandon from Speed Merchant was doing a flat track bike, and I know that we both build flat trackers that they were going to be identical. So I switched designs to kind of tracker/cafe racer early on, and gave myself an upward task in trying to pull that design together. But it was under embargo, so I couldn't tell you when I was building the bike. I couldn't ask for assistance, I couldn't show anybody, no parts were available. I was building it at home in my parking lot. I didn't even have a workshop. I had my race toolbox, the necessary tools for racing, so no machinery, I didn't even have a drill press, so I was totally underprepared for the task that I had accepted from Harley. It was kind of winging it on the spot each time I had to work on the bike. And I was using hacksaws and hand tools to make everything.
The guys at S&S really helped me out with the exhaust system by 3-D printing me some rear sets as well, and the intake cover. Without those guys, I would have really struggled. But yes, let's just say there were challenges throughout. I mean, even to the point where we finished with 10-15 minutes to go before we loaded the bike on the truck to get it back to the shipping yard.
To get it here [Born-Free], I strung the projects out. But as custom builders who work around this, this is not anything new to us. It was probably a little bit of inorganization on my part that gave me the biggest challenge. But I think overall, the bike looks pretty cool. I would love to say that I'm most proud of some of the parts that I made myself on the bike, but I got to say, the exhaust system that Hunter Klee made for me at S&S is my favorite. I couldn't tell him that I was building a Nightster. I had to lie to him. I told him that I was going to go and race the Sportster in the Bagger Racing League and to build me a one-off, 2-into-1 system for that. And he was curious as to why I wanted the intake into the muffler. Kind of like dog leg. That kink in there. I needed it to fit around the fuel tank under the seat. And he was like, "Dude, you're going to scrape that in the corners!" And I'm like, "Just build it to my spec and it will be cool." But if you look at the system now, you would think he had the bike there at S&S.
I was stoked with the way that the pipe flowed and how it fit the rear sets as well. Epic work by Hunter and the guys at S&S. Like I said before, they really helped out. I'm more proud of the work he did for me than the work I did for myself, I think.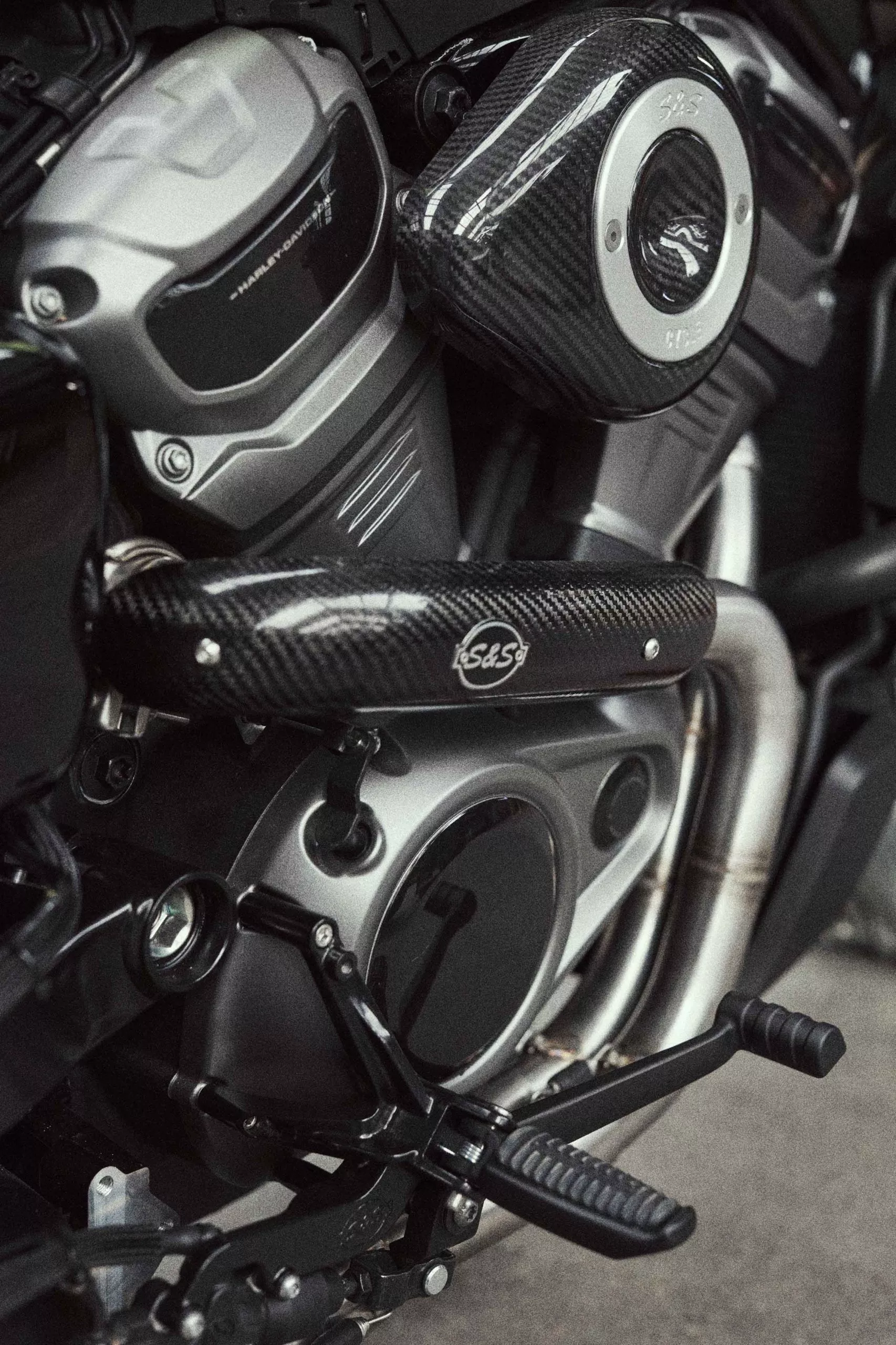 HB: What do you think of the five other custom Nightsters?
CS: I was told frequently by the guys at H-D that it's not a competition, but I was blown away by the other bikes. I mean, my pick of the bunch would be Hides bike from Japan. I wasn't expecting such epic work, and I knew that he was going for a kind of flat track flavor with his, but I wasn't expecting what he produced. But everyone pulled it off. And the good thing is that we've all built very different machines.
With Jody and Perewitz's Nightster, to see her and to get some paint on the bike from such an epic family that are so famous in our industry, that was cool. Then you got Brandon's bike and Speed Merchant, which was always going to be cool. Thunderbike pulled off an epic build that represents them. All of them were great.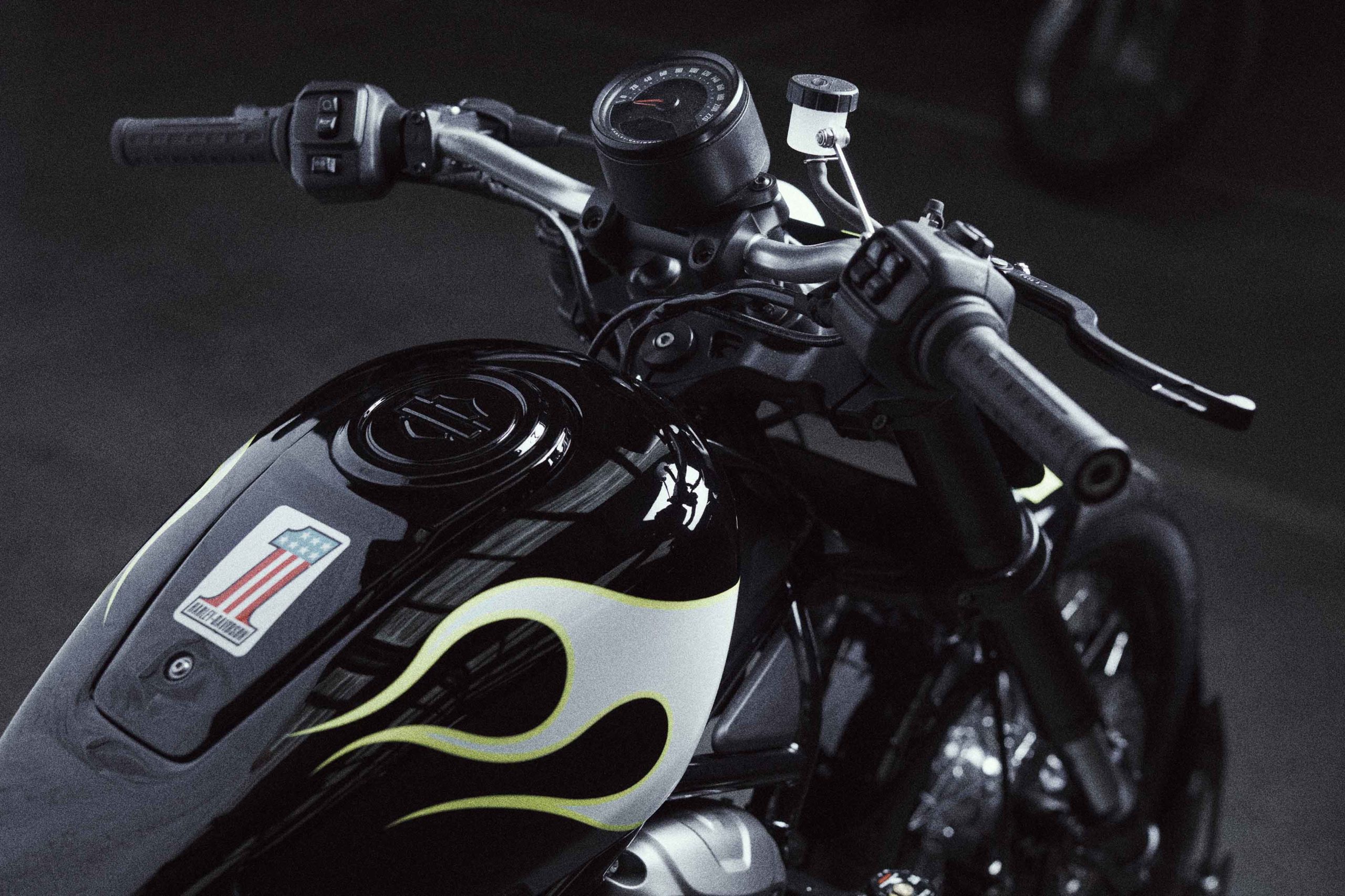 HB: Anyone you to give props for helping you in this process?
CS: I think everyone did a great job for the Motor Company and for themselves. When Harley approached me back at the end of 2021, I was stoked that they wanted to invite me into another project to do for them. Finding out that it was going to be the new Nightster, that was even better. And as a lifelong Harley fan – I've worked with the brand for 26 years – to still be involved in some of their secret projects was epic for me. I'm really proud that my name still sticks in their head and they feel I'm worthy to work with them. So, thank you, Harley-Davidson.