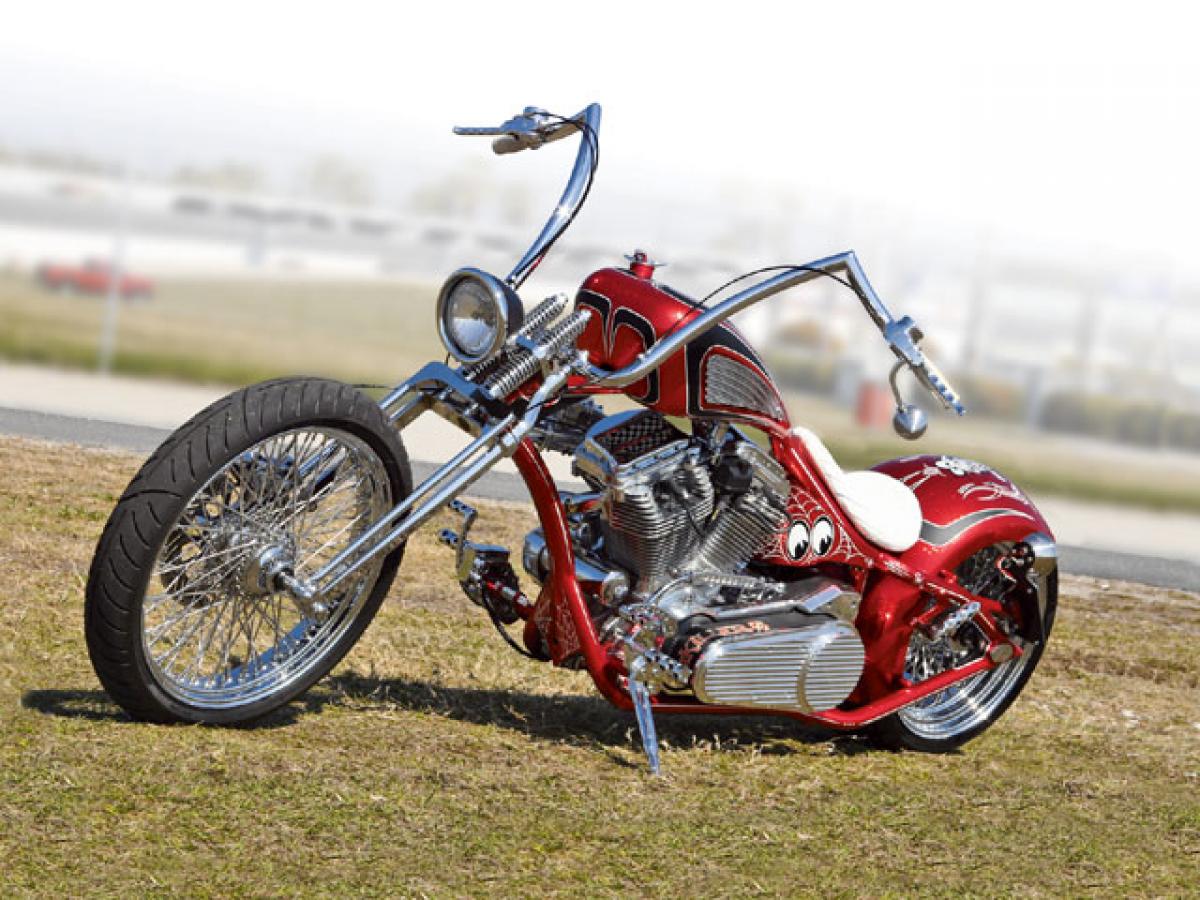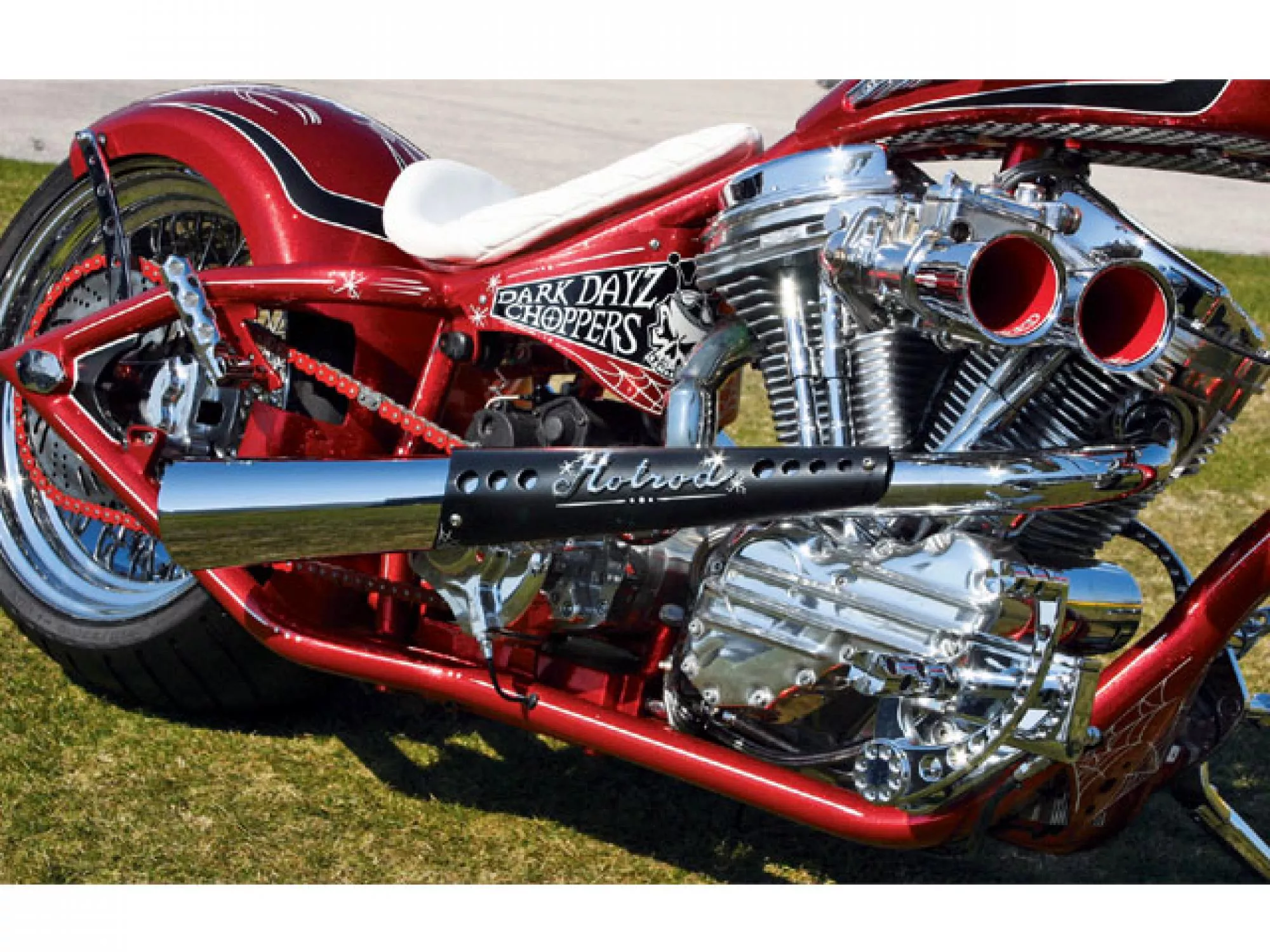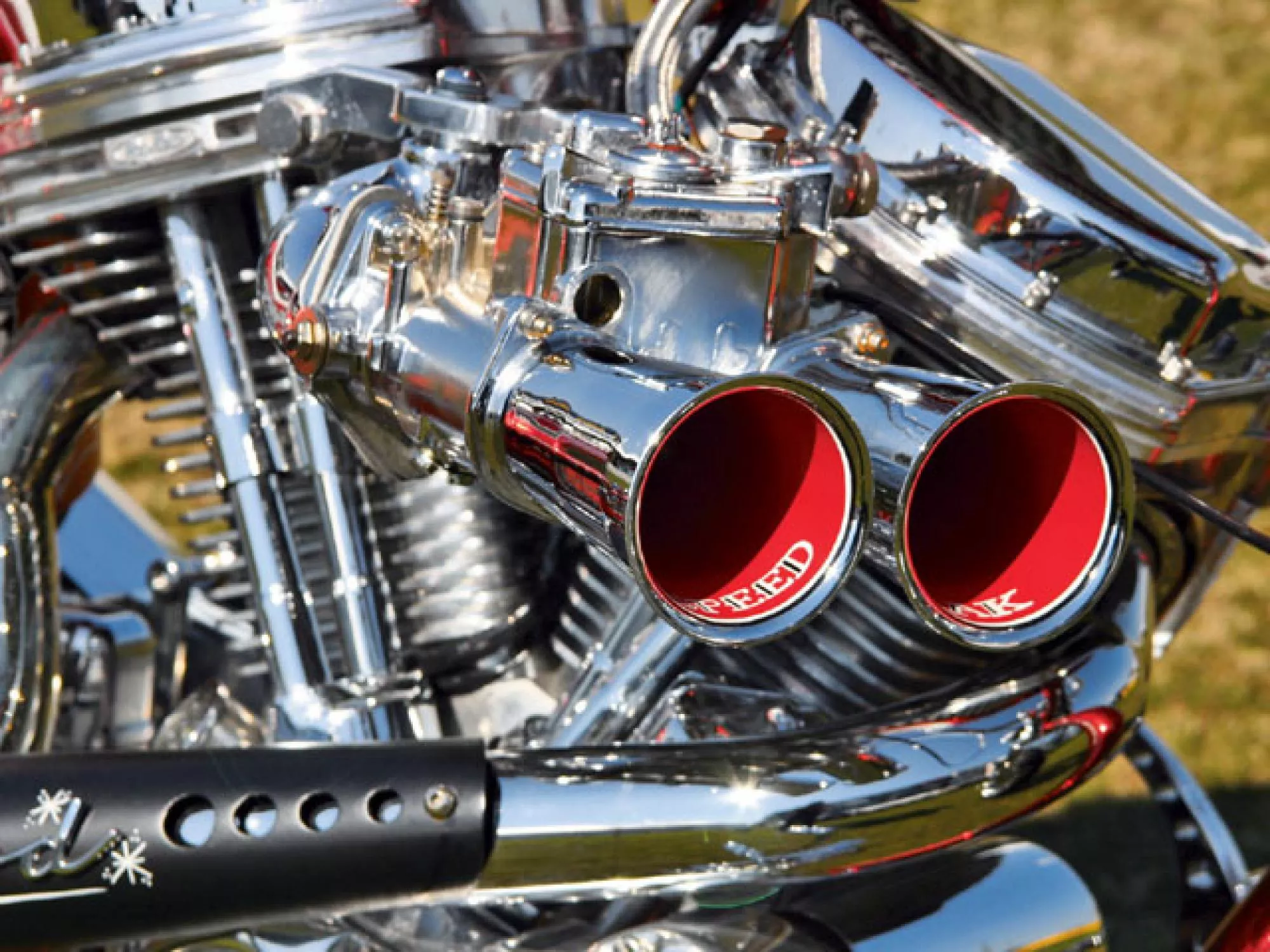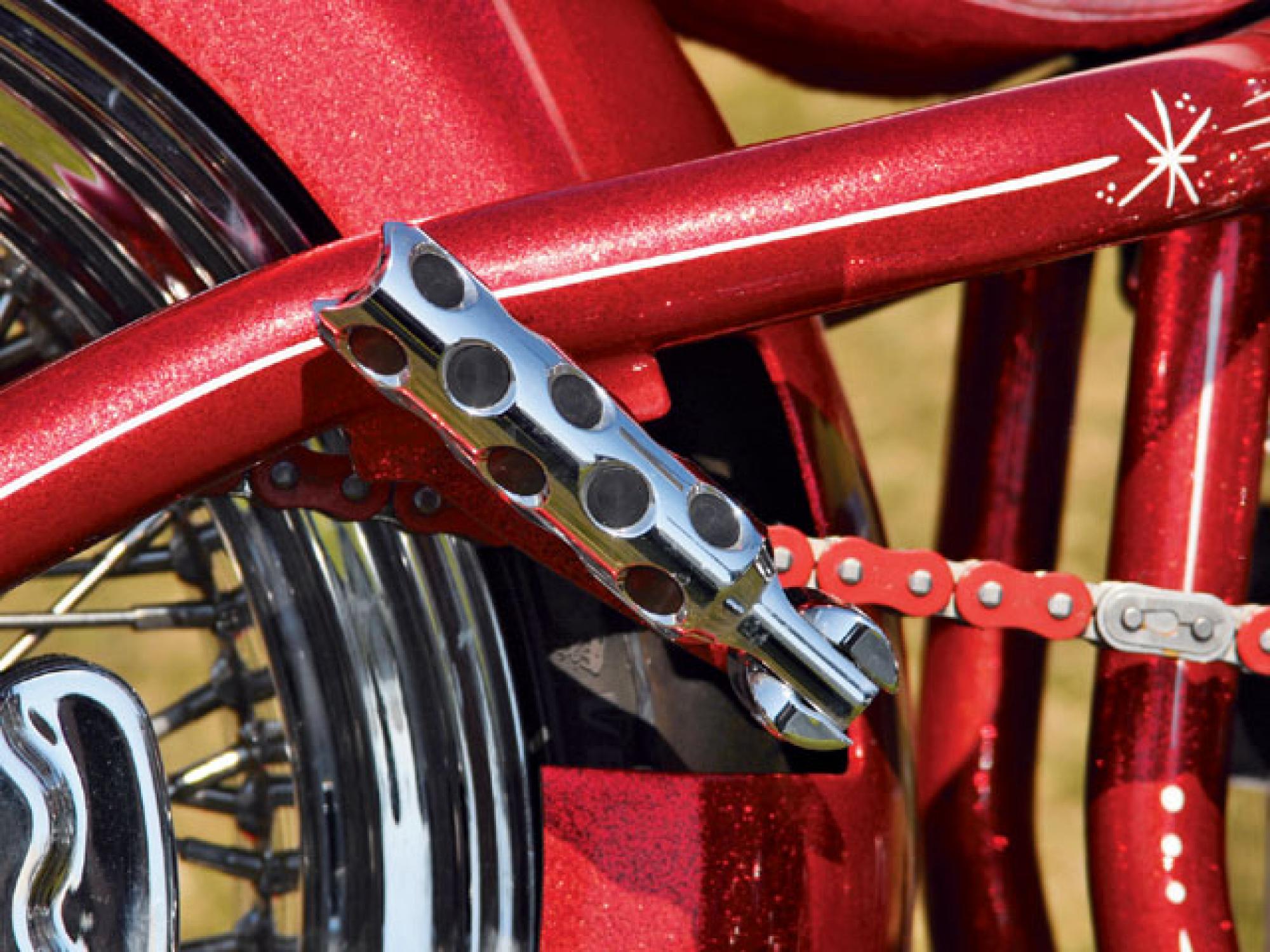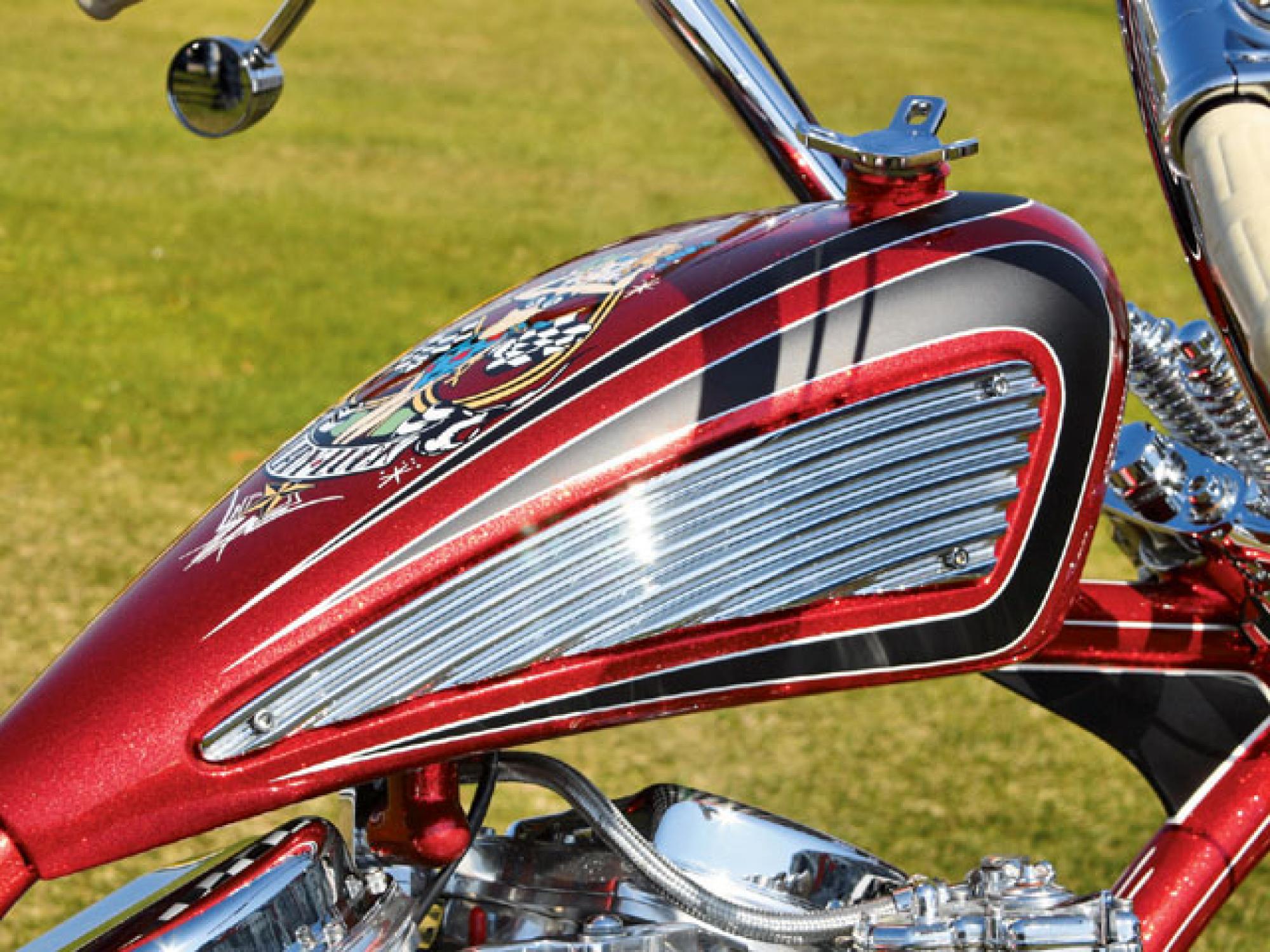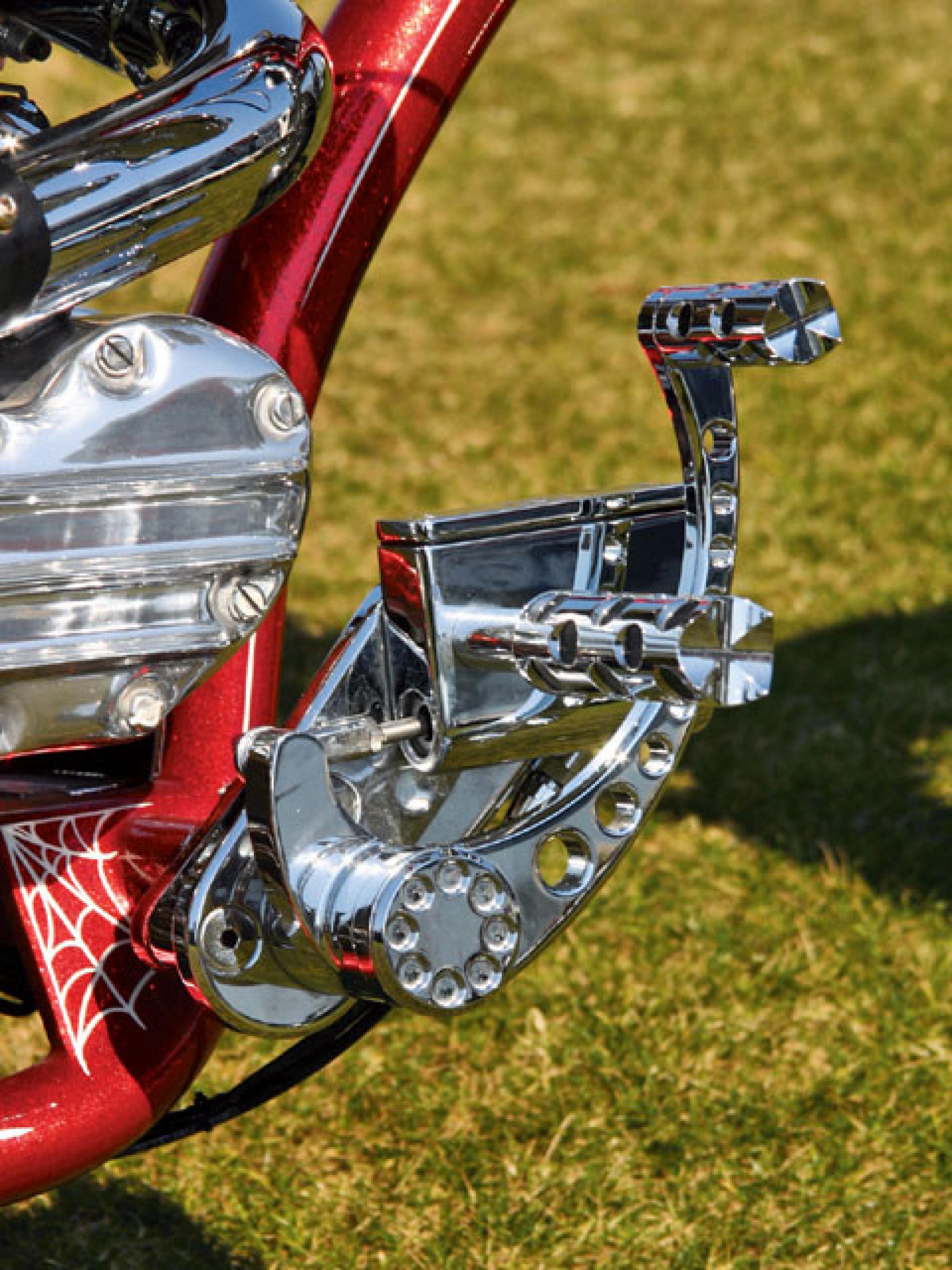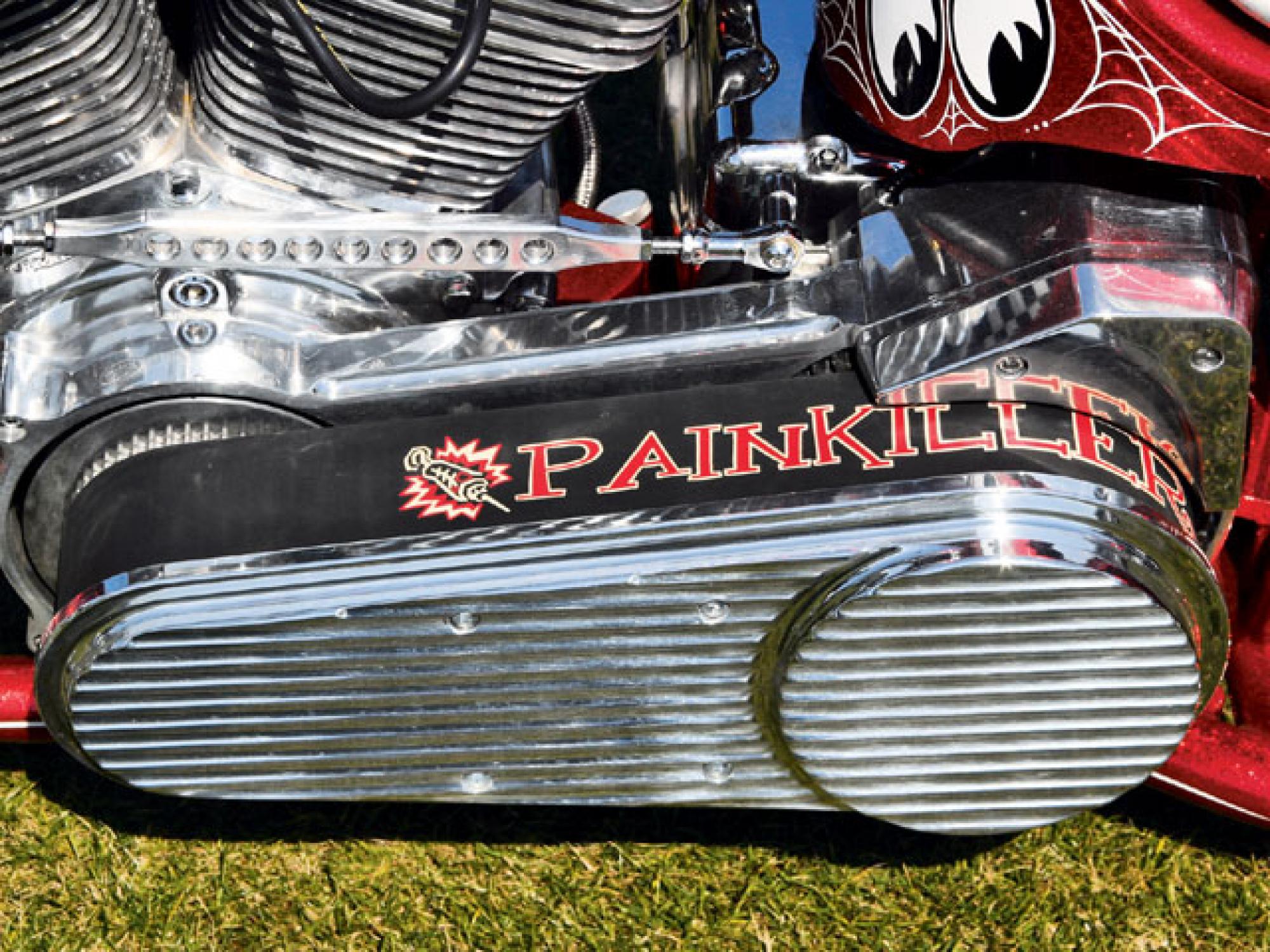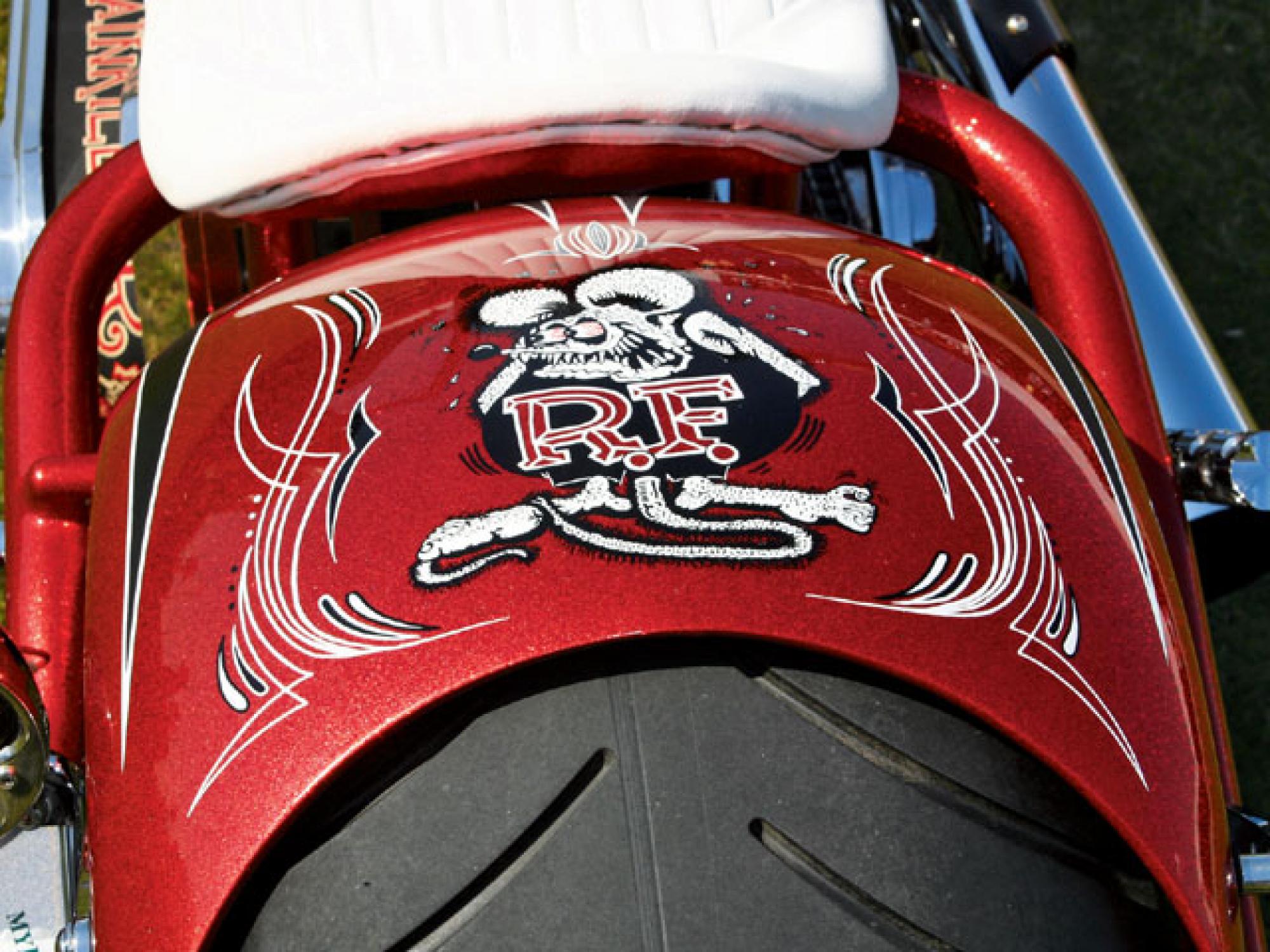 Art Kunzeman doesn't need "male enhancement;" after all, he's a stock car racer and owns a lot of bikes. It doesn't get much more manly than that without having intimate relations with a polar bear. No matter how cool you are, however, you can't throw a leg over a bike like this and not gain some style points. Between the long, low profile, sexy red paint, and 110-inch motor, Painkiller has chopper hotness pretty well covered.
When Art walked into Dark Dayz Choppers, he was looking for something with a '50s or '60s hot rod feel. Shop owner Denny Mialki had just the cure-a rigid chopper with Roth and Barris-style cues to it. Kunzeman loved the idea and gave DDC the go-ahead to make this bike happen.
A longtime horror movie buff, Denny's no stranger to exaggeration. Making a chopper with crazy lines is a given for him, so an over-the-top classic rod was right up his alley. He set the tone with a long, raked rigid frame (45 degrees at the neck, 9 inches out, lowered 2 inches) and married it to a snubbed Springer topped with curved, pointed apes. Between the bars and the frame lines, Painkiller looks like a snarling beast poised to strike.
All of that crazy geometry sent Art's bike straight to the radical end of the pool, and Denny made sure the metalwork was anything but bland. The curved gas tank says stretched Sportster, while the back fender really shows off the callipygian 300 mm backside. Check out the gas holder's sides and you'll find bolted-on recessed panels that match the one on the primary.
When it came time to finish all of that sheetmetal, Denny's inspiration was straight-up Ed Roth, whether it's the moon eyes on the oil tank, Rat Fink on the rear fender, or the hula girl on the gas tank. Brian Bordeaux at French Kiss Kustoms handled the accompanying pinstripes and painted the images by hand, just like the hot rod artists back in the day.
Fancy graphics aren't the only homage to chopper history, though. DDC classicized the powerplant by using a 110-inch RevTech Panvolution, set with dual side carburetor for Painkiller. They even painted "Speed Freak" inside the 5-inch velocity stacks. It exhales by way of a bobbed 2-into-1 Dark Dayz pipe.
All of these elements came together and scratched Art's itch for classic coolness in a modern package. It's a radical rigid, but between the power and the attention, Kunezman's feeling groovy wherever he takes his Painkiller.
Check out more cool rides on our homepage.