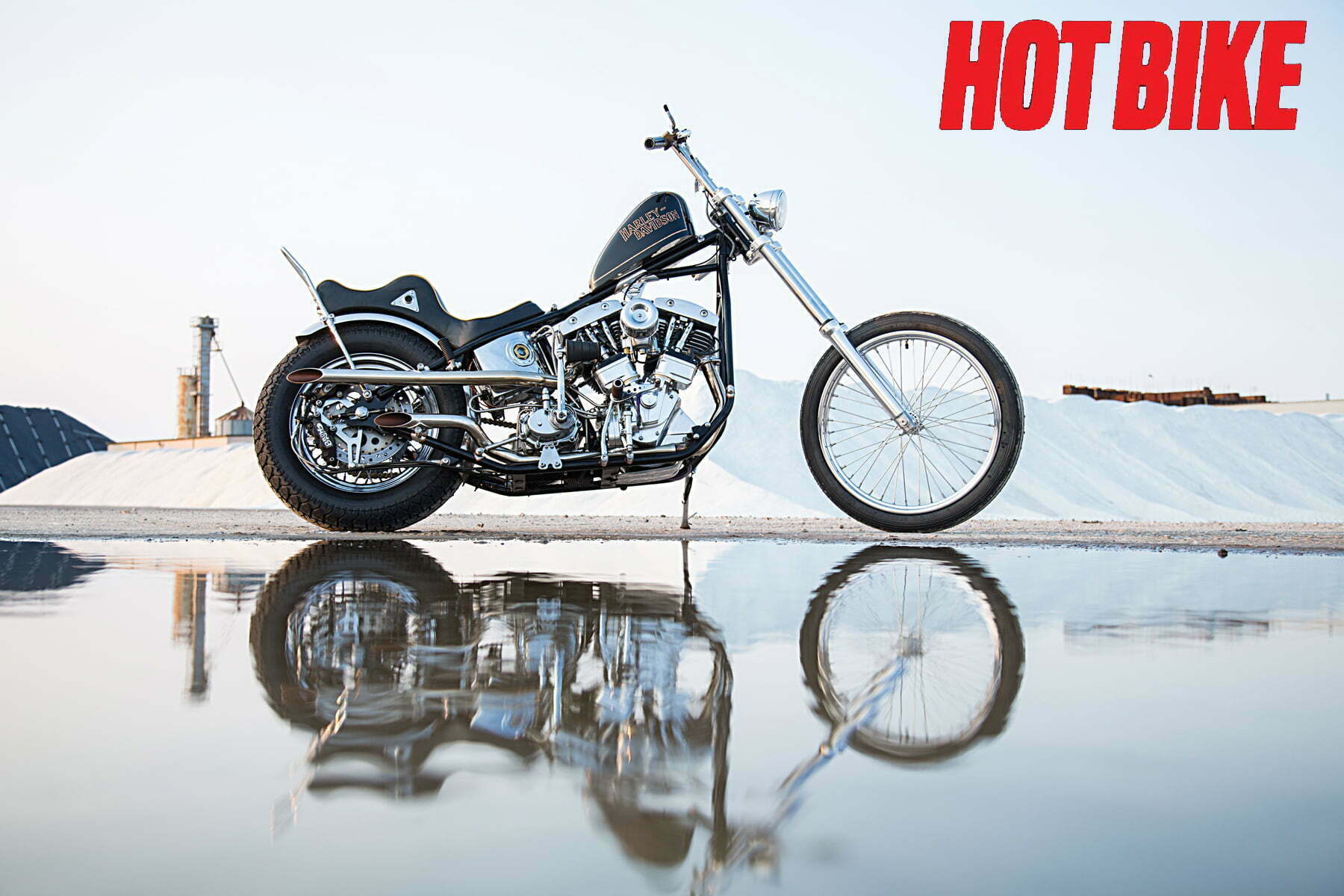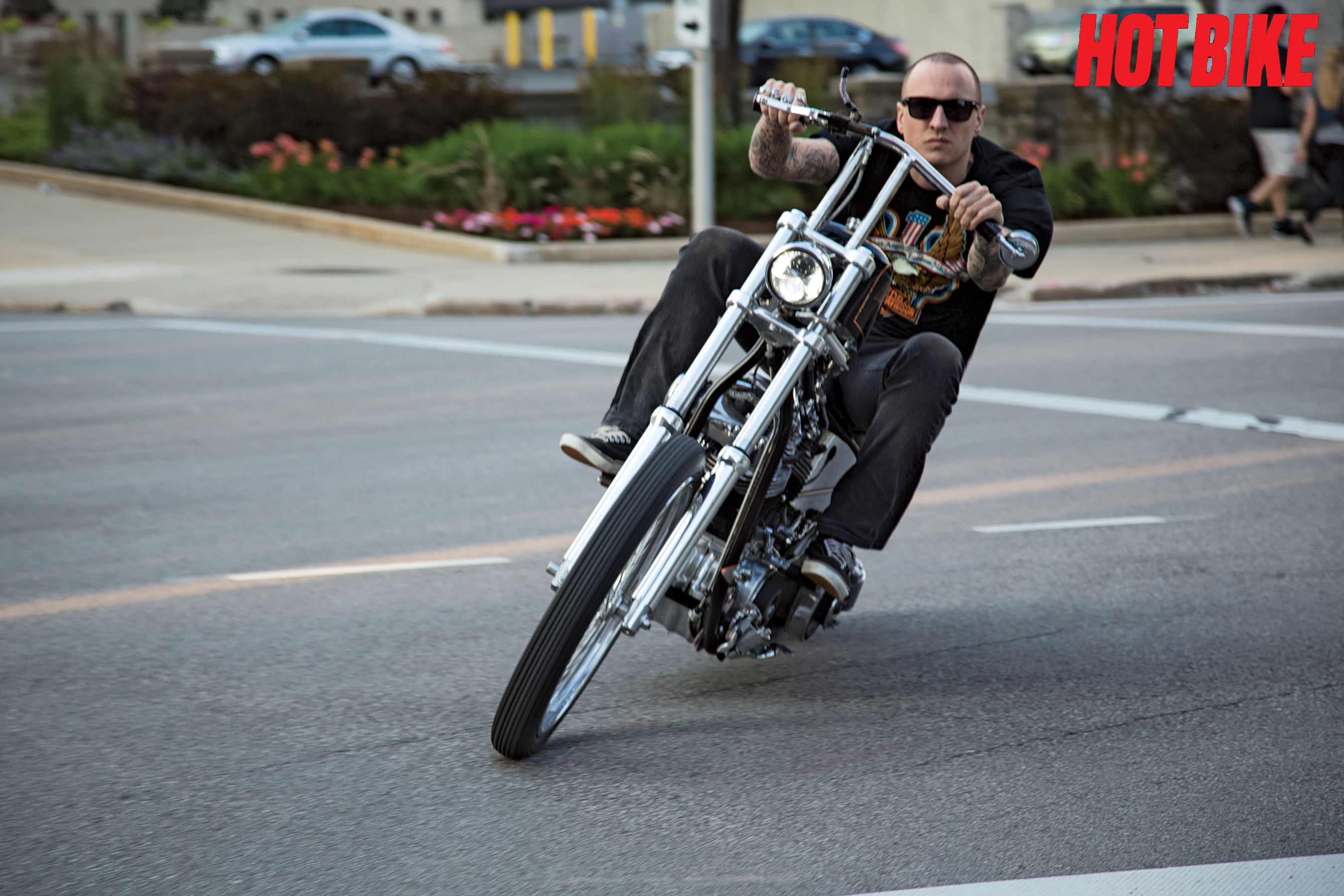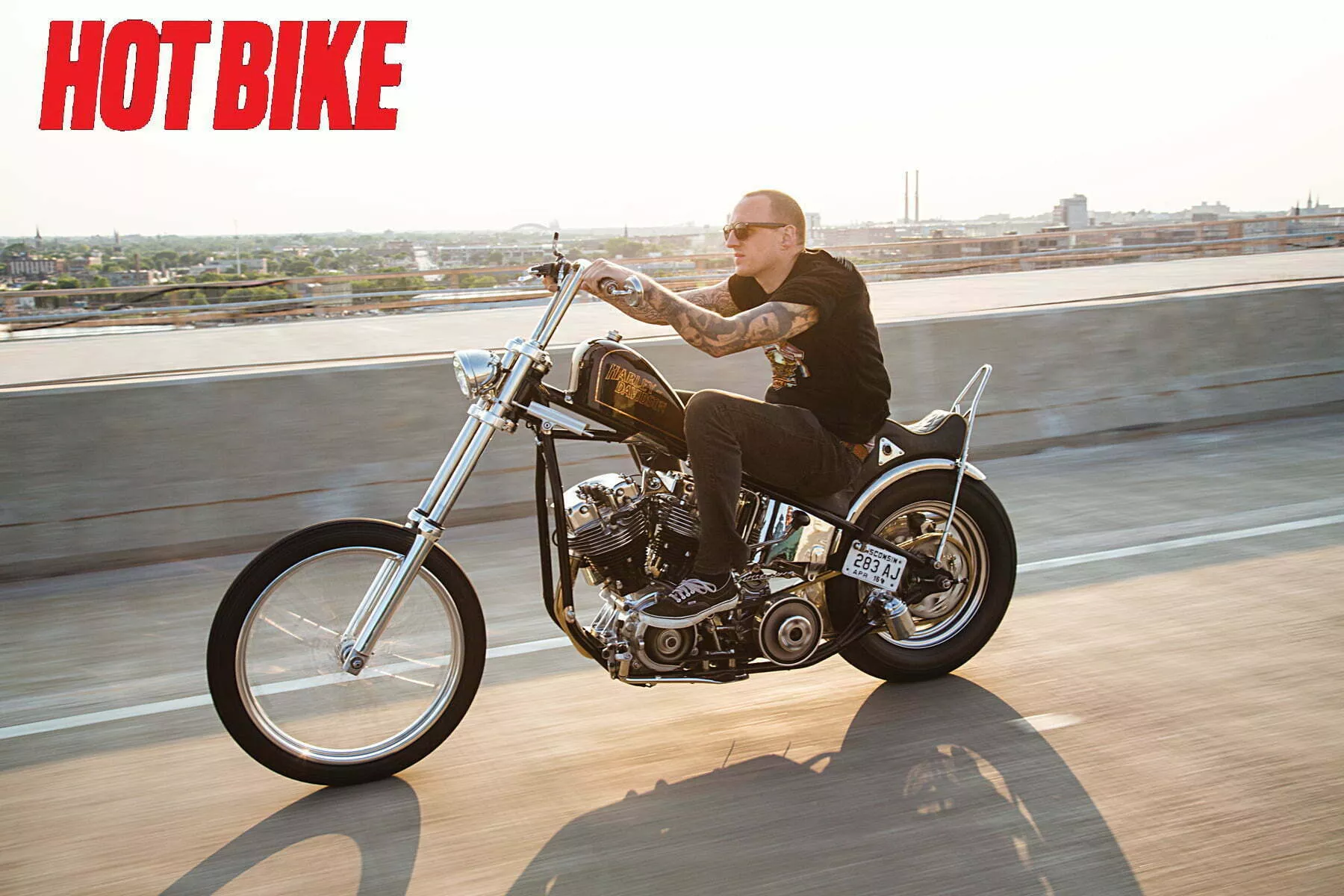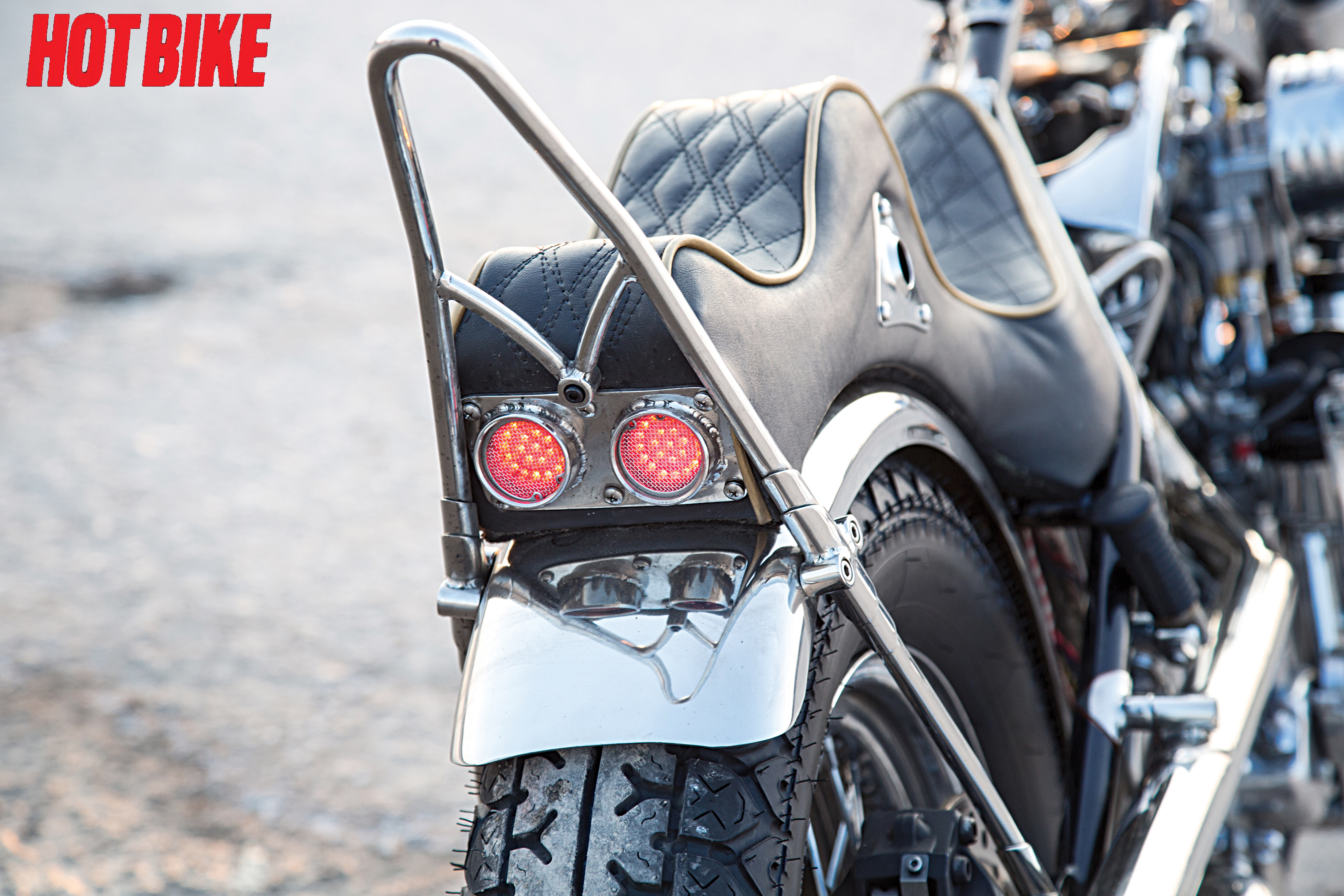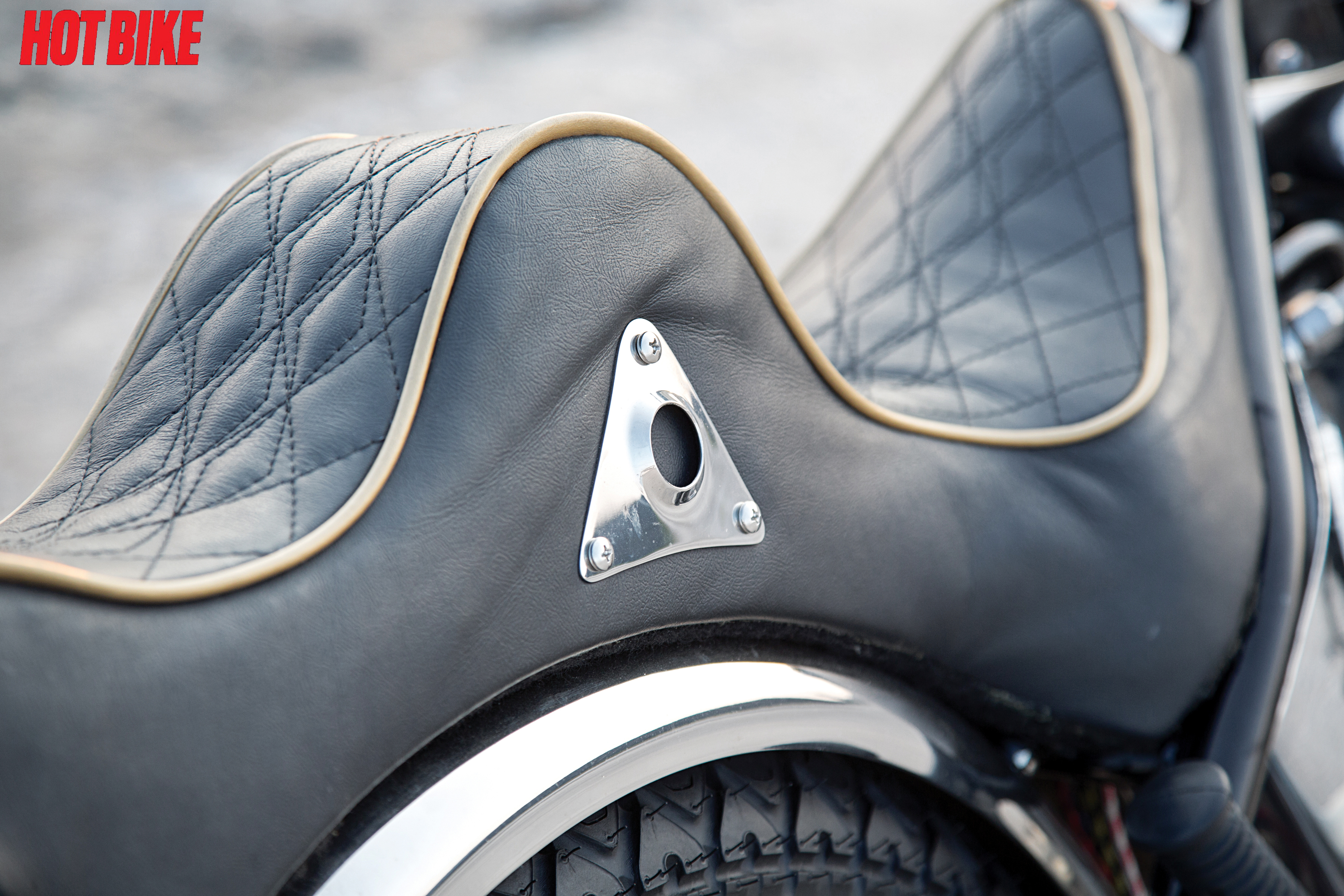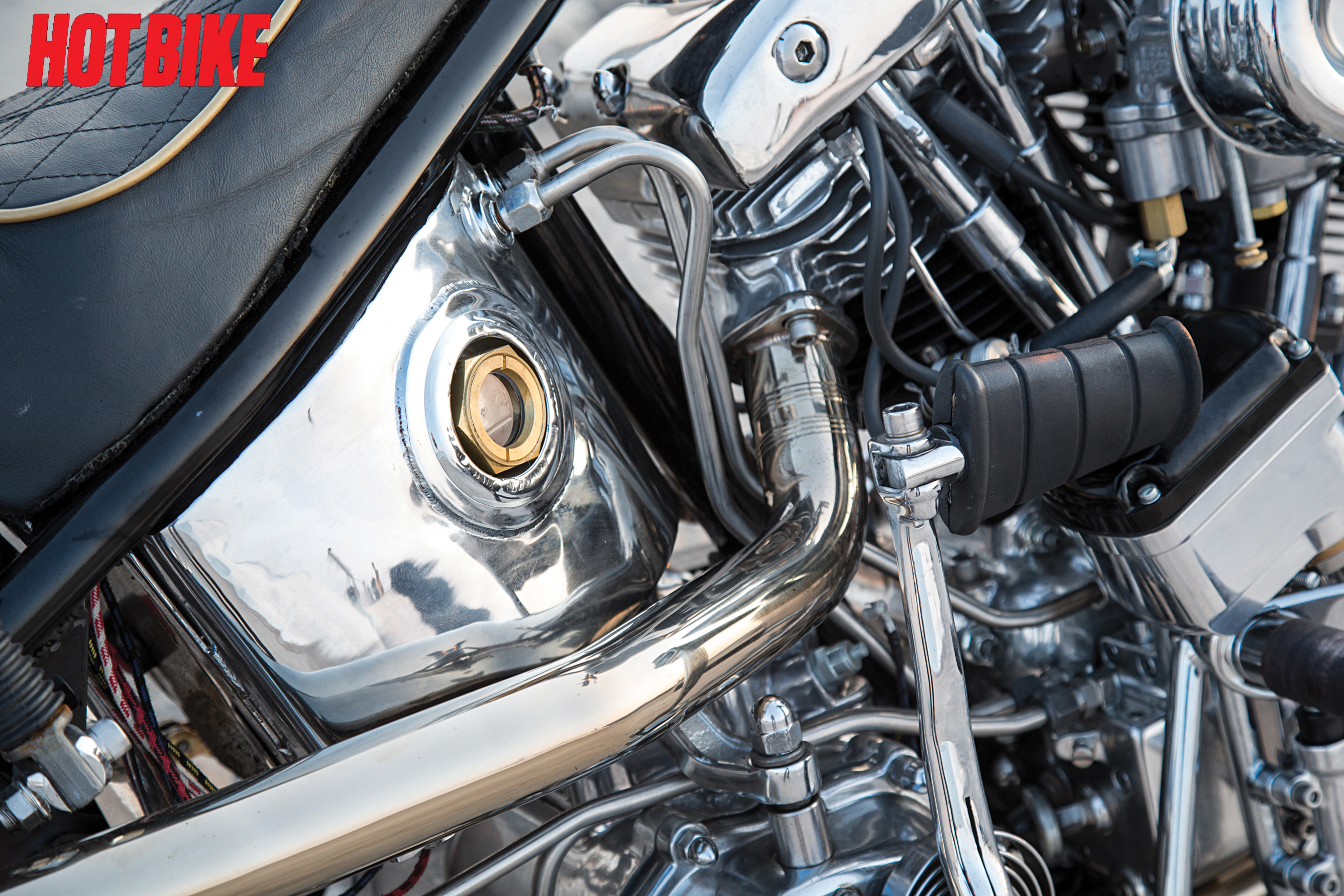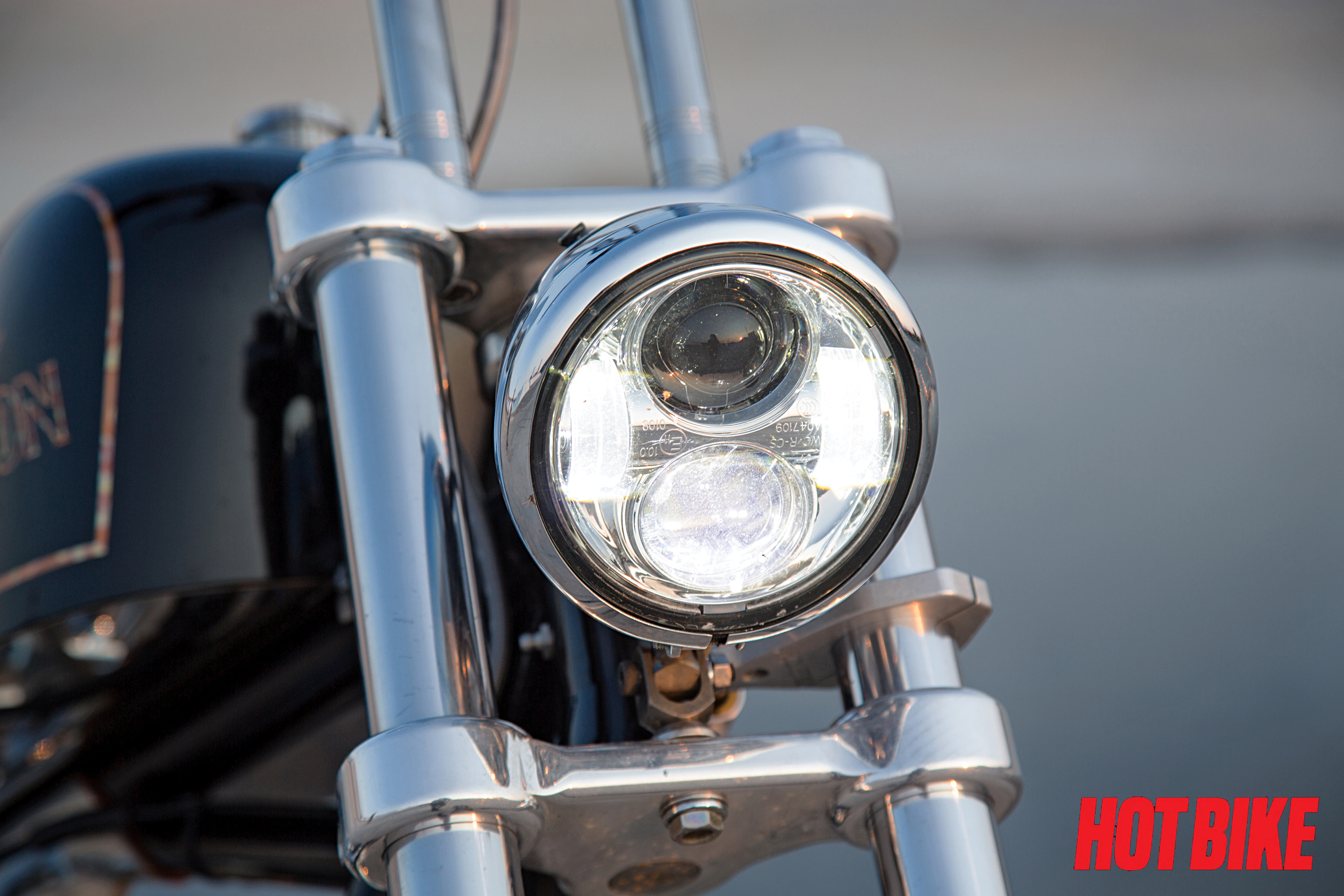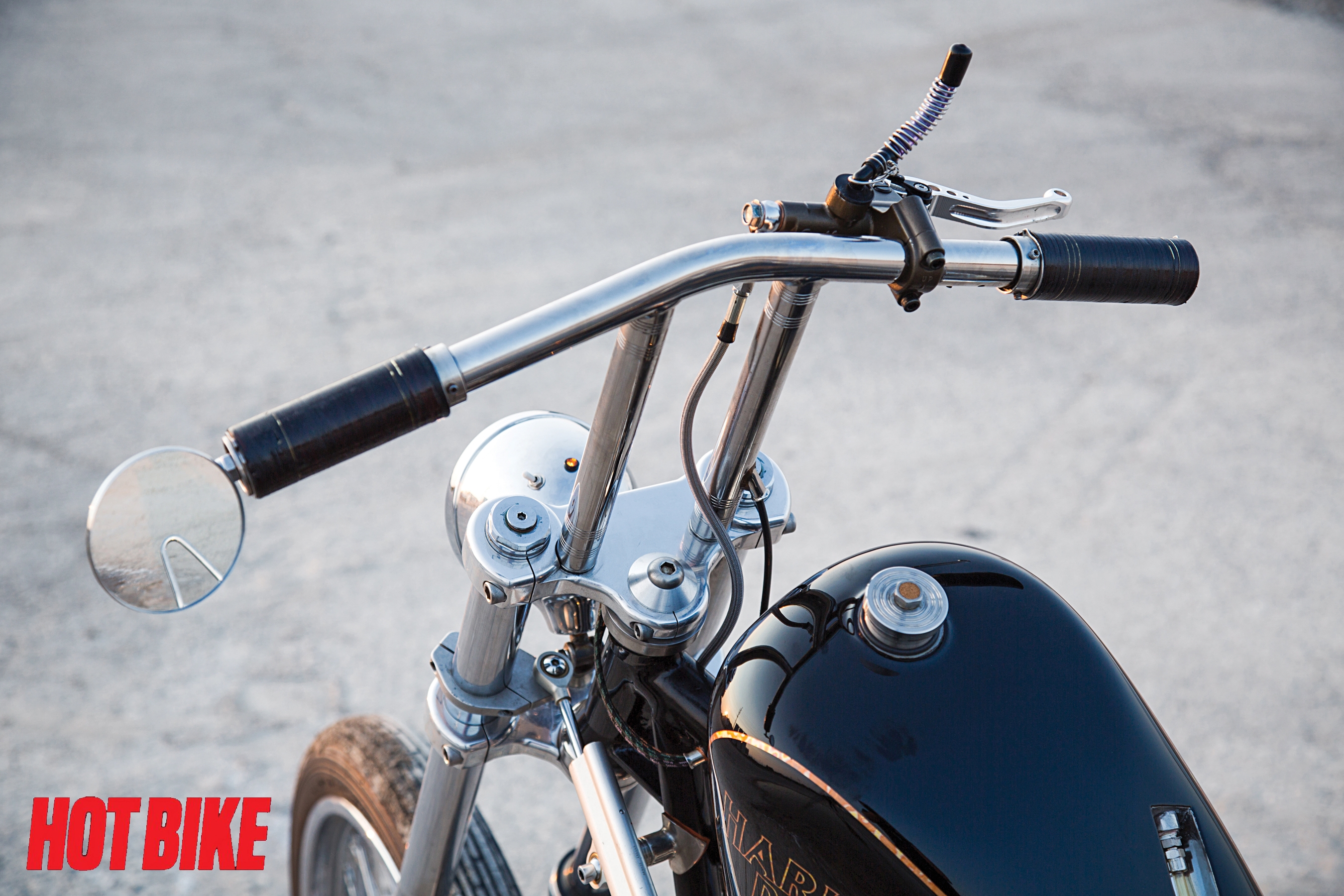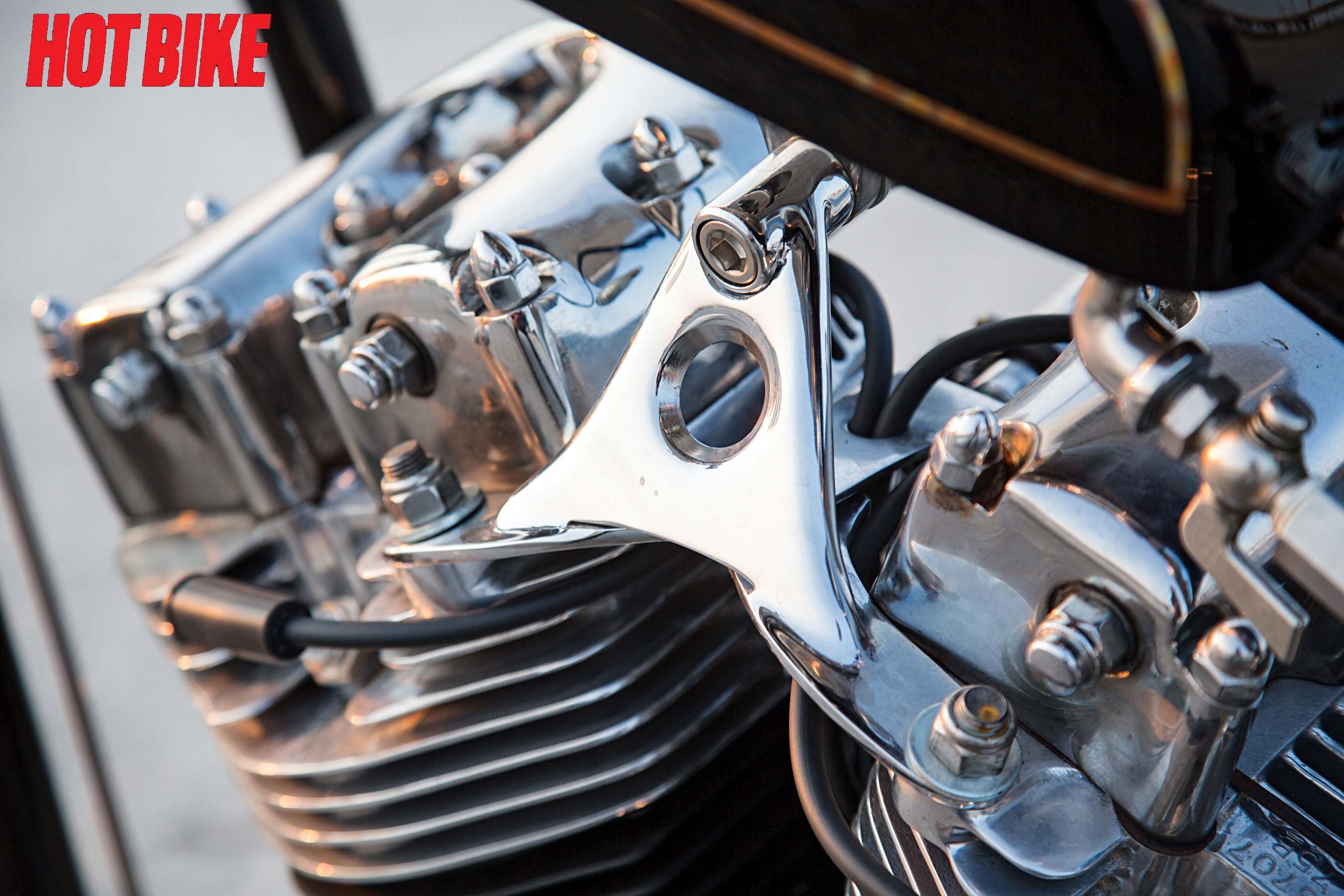 I first got into choppers when I was about 19, and it quickly became an obsession. I started reading about old clubs and choppers, taking welding classes, and trying to find old guys around who were actually willing to share some knowledge. That wasn't that long ago, but good information sure seemed much harder to come by than it is today. I chopped a few death traps, learned from my mistakes, and got a little better. It's funny to look back at the things I did sooooo badly that sure seemed great at the time… But at the same time, I think I was actually better at certain things back then. As I've become older, I just do things the long way. About 10 years ago I could wire a bike in like four hours (but it looked like shit). Now it takes me like 25 hours to wire a bike, but everything is nice and neat, things don't break, and even if they did, diagnosing and repairing the problem would be a lot easier. Um, maybe that's because I've learned to avoid the exclusive use of black wire.
From 2004 to 2008 I ran a small motorcycle operation making foot controls, shifters, bars, and doing fab work on rollers that I'd sell. I think I started to realize that my young, dumb self was not as smart as I wanted to believe. And funny enough, I really wanted to learn everything I could. I decided to start going to school for Mechanical Engineering with the goal that if I made it through that crazy journey, I could either work for The Motor Company or use my new book smarts to start something new in the chopper space. The first part came true, so I've been in Milwaukee the past few years working for H-D, which has been a blast. The idea of having a full-time job (other than being in my own shop) was always a little hard to swallow, so working for H-D was about the best possible outcome because I still get to feed my habit.
Moving to Milwaukee was pretty rough at first because I was just homesick for Salt Lake, but eventually I met some rad people who were totally on the same page.
<div class="st-block quote text-
Notice: Undefined index: st_text_align in C:laragonwwwhotbike-importblocksquote.php on line 1
">
For anyone who hasn't spent time in the Midwest, I just have to explain this: The people here are really f—king awesome. Even if they don't know you, they're still genuinely down to give you a chance. So that leads me to this Shovelhead…
Like the last few bikes I've built, I just wanted to take my time building something new for myself. Some of my great friends at the Valley told me to enter the People's Champ 2 that Show Class mag was putting on. That was the best experience ever. I don't think I've ever been that stressed, but it was still such a rad time. I was running off like no sleep, just wrenching all night and then trying to hold it together for my H-D project responsibilities the next day. I was already in the middle of rebuilding the motor when I found out about the People's Champ (and the fact that I might have a deadline). So that added even more stress because I had a super-late start on fab work.
When final assembly came around, things were really down to the wire, but I was not going to have a bike that didn't run and ride when it came time for BF6 and the People's Champ show. We finished this thing at like 3 a.m., and I was able to take it for a quick 3-mile cruise. Then we packed up to get it to Minnesota, where Pete Mason and Jace were nice enough to truck it to California. When I finally got to Long Beach to pick it up, I had to ride it like 50 miles to my hotel, which was closer to the show, and I was gripped! All that hard work and really no time to make sure everything was good. "Sink or swim," I thought. When I took that first freeway bomb I bet people way down on the beach could hear my retarded screams of joy! I don't care how many bikes you've built, that first ride is always the best feeling in the entire world. The show was a blast, and this Shovel and I have spent a lot of time together ever since.