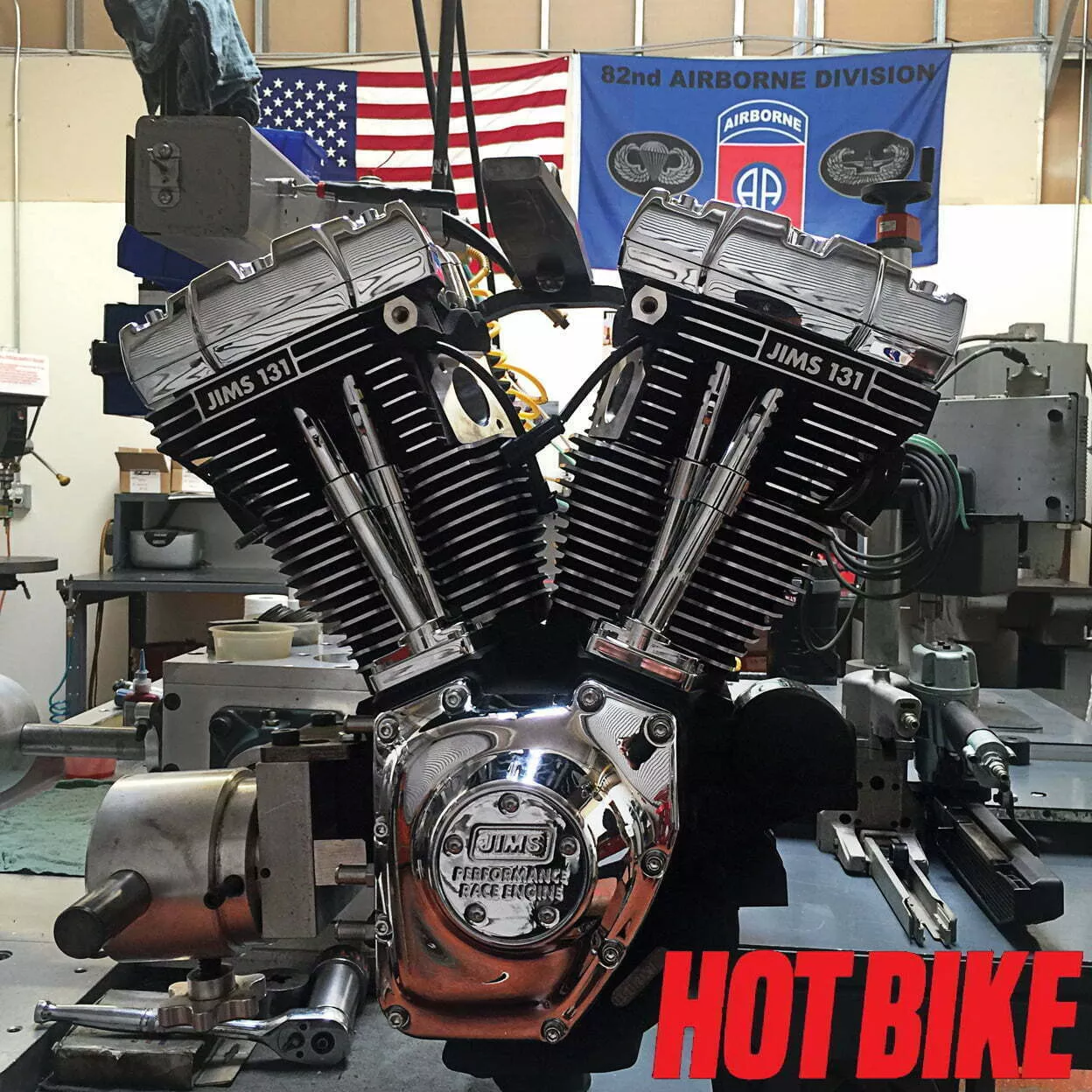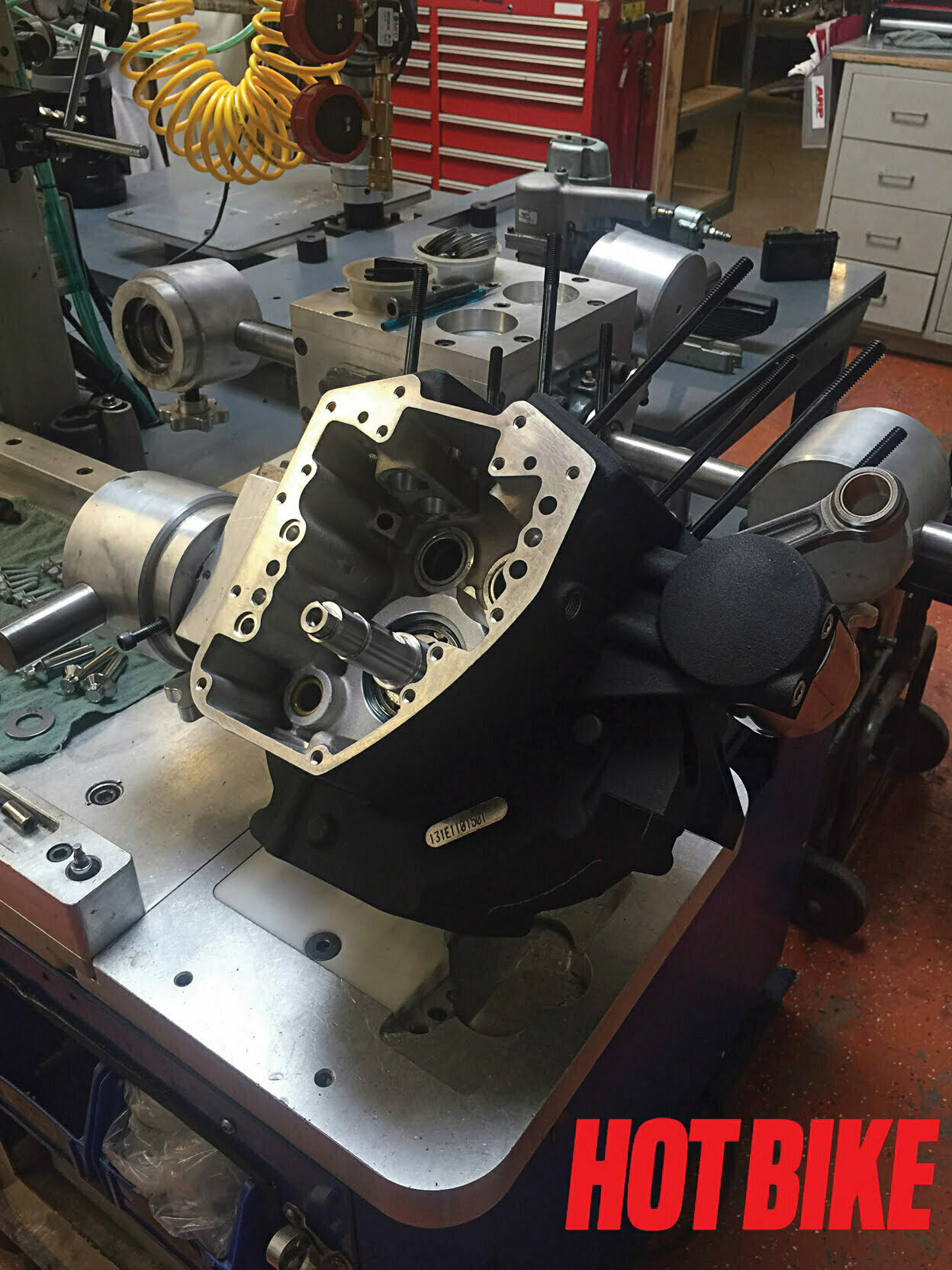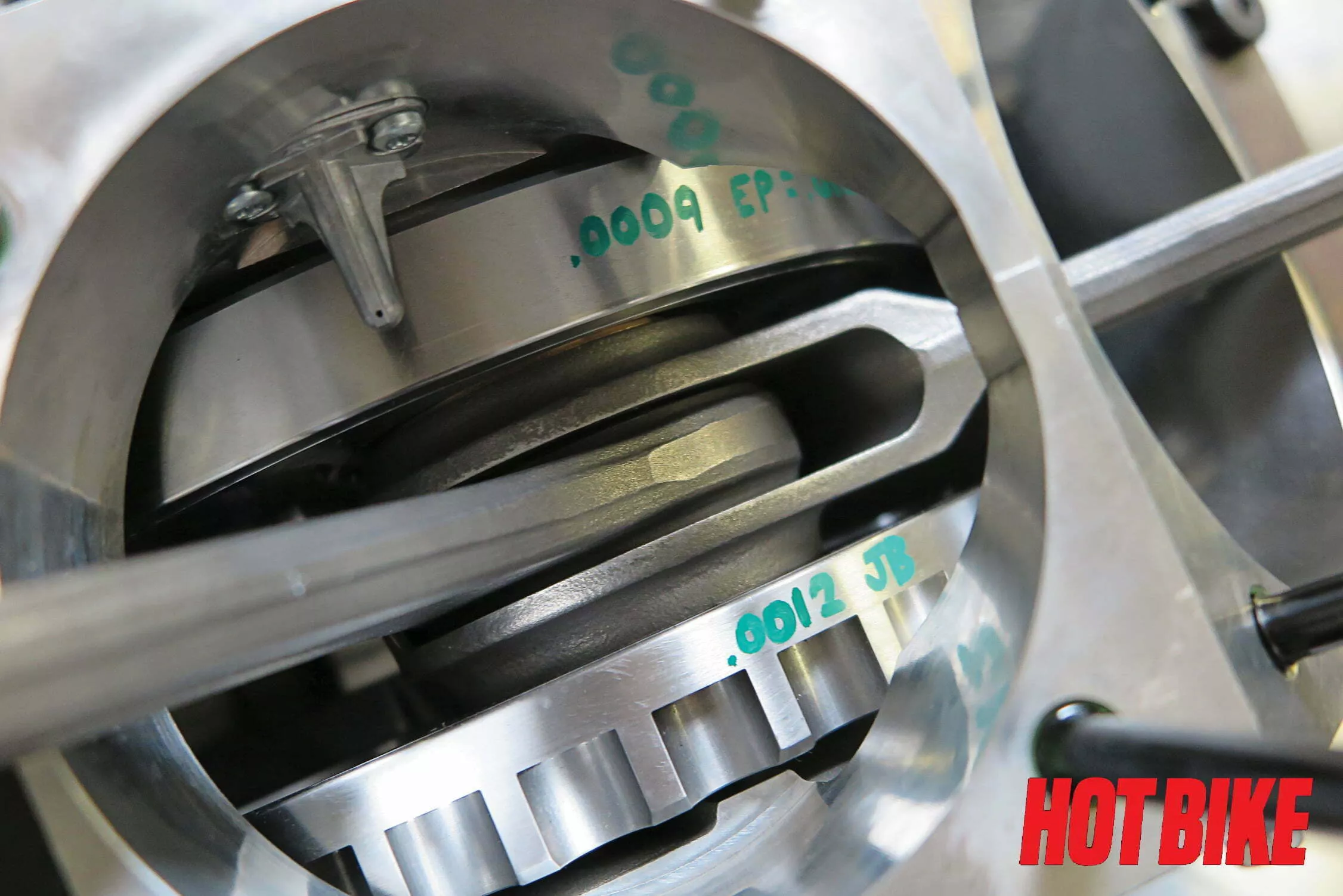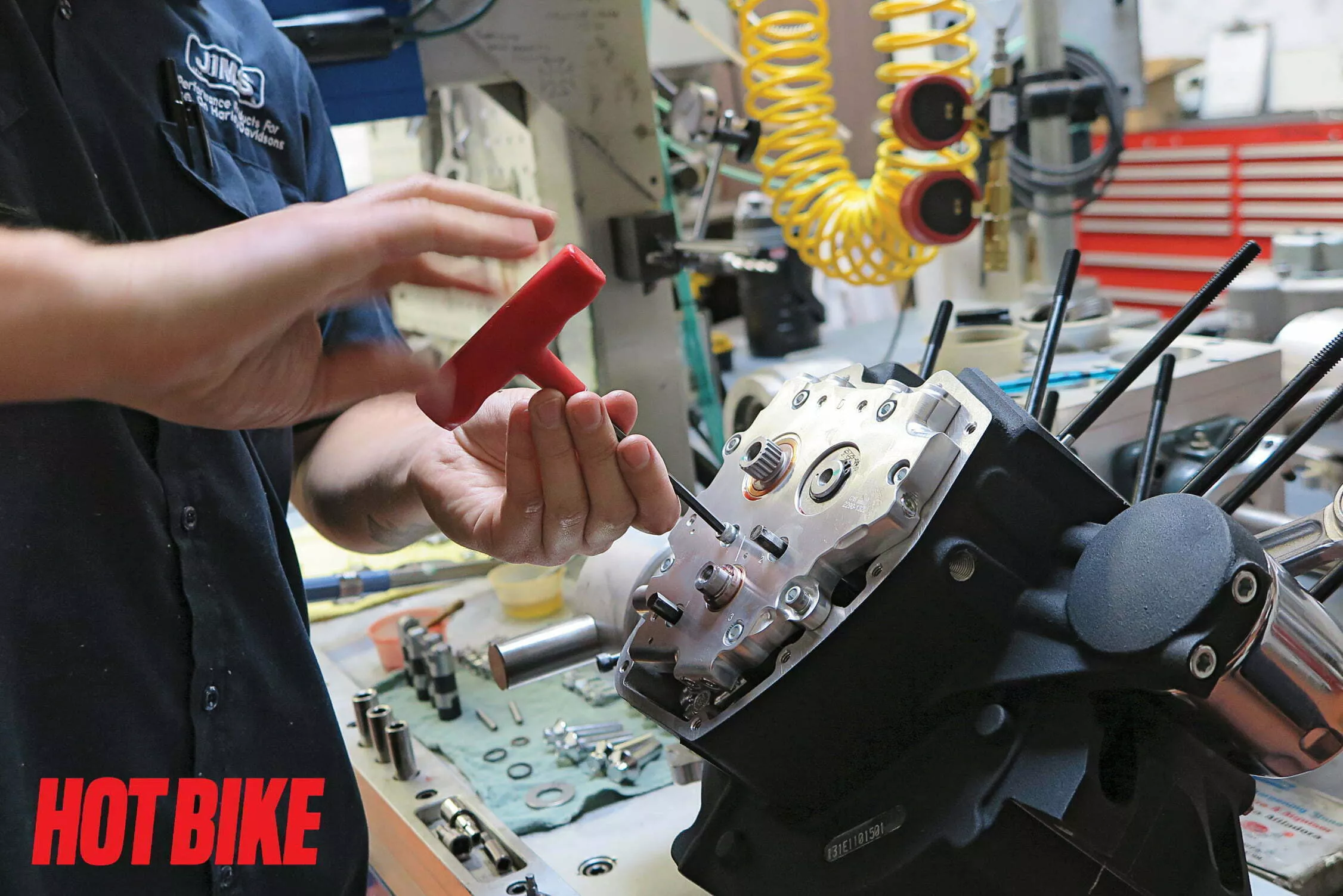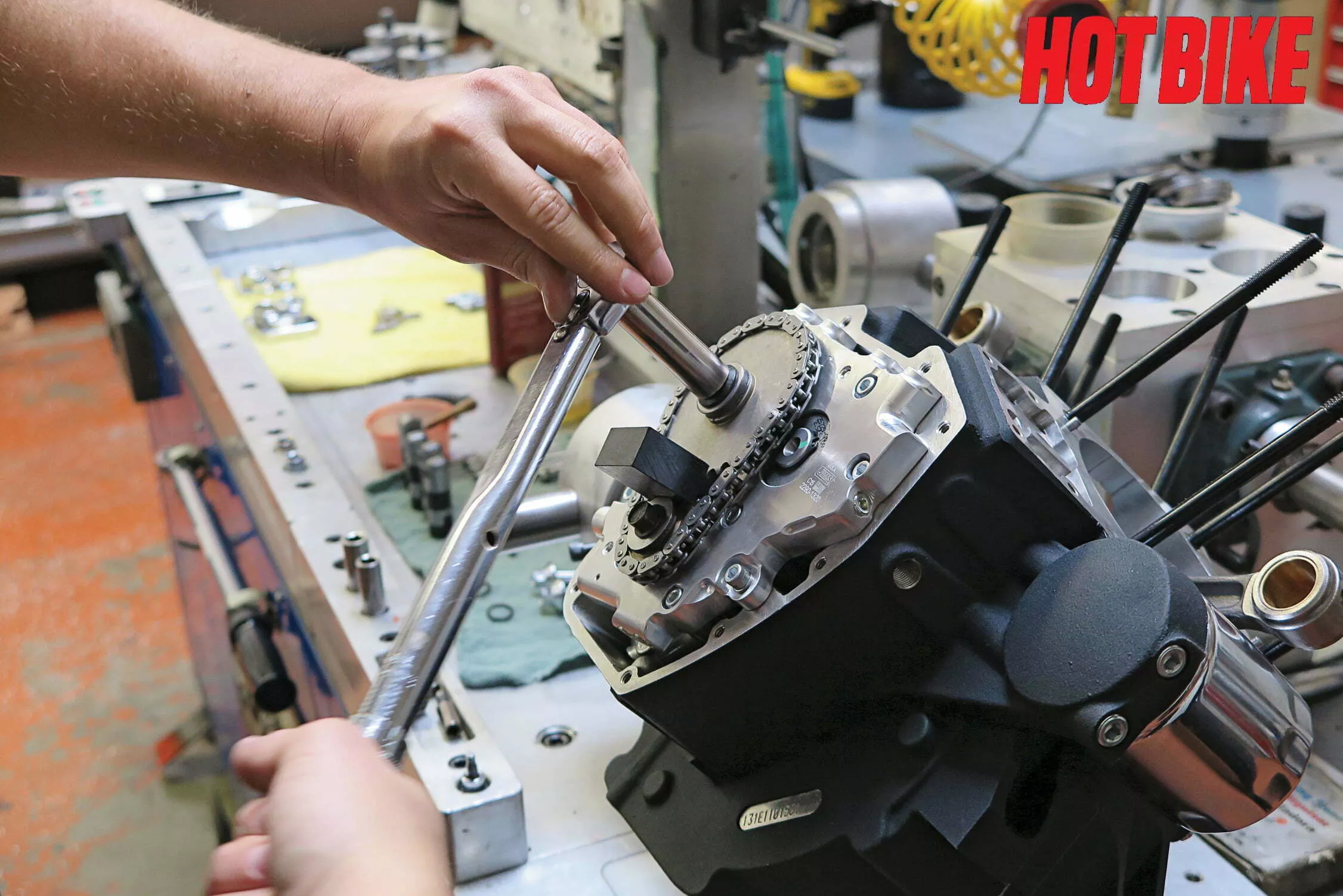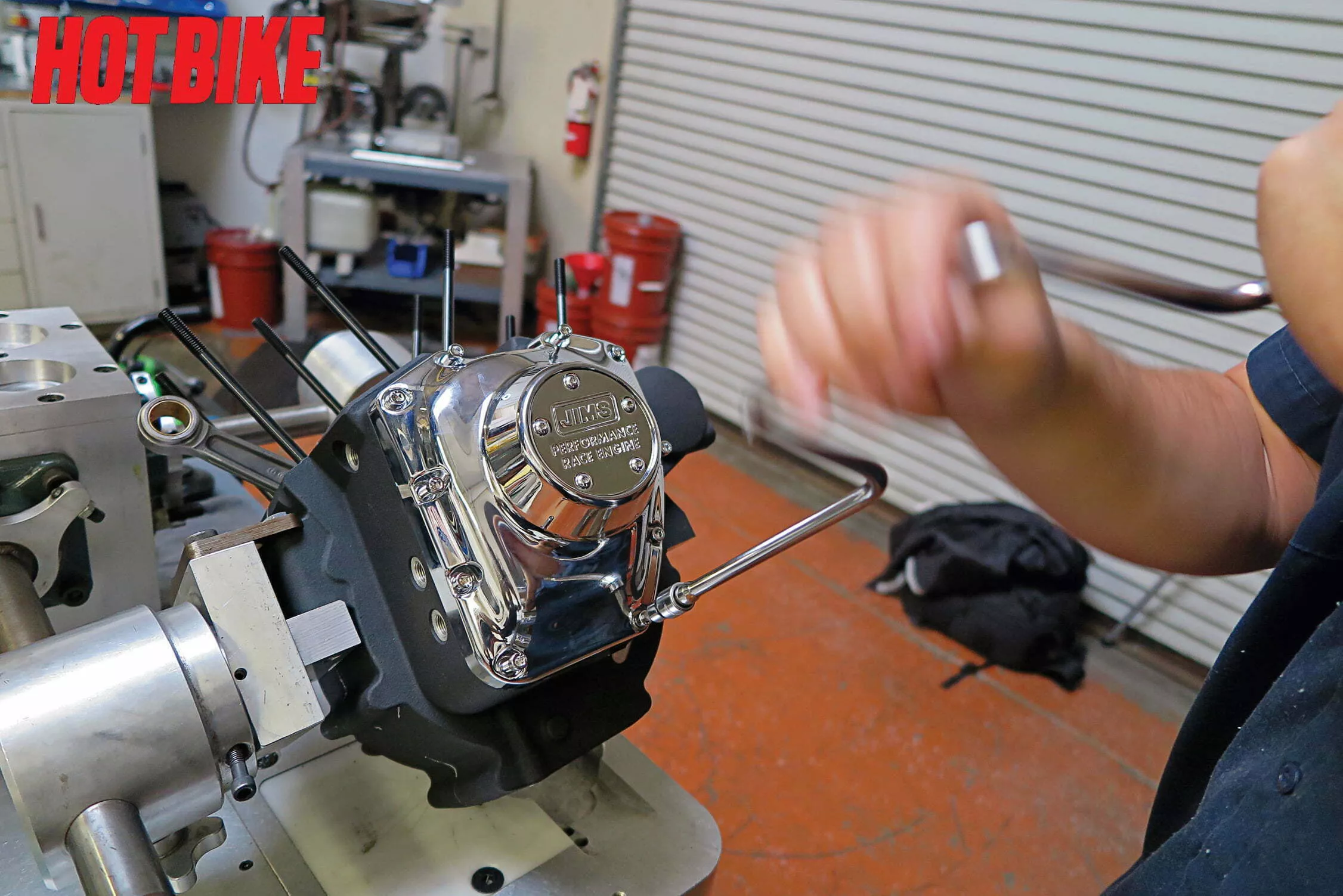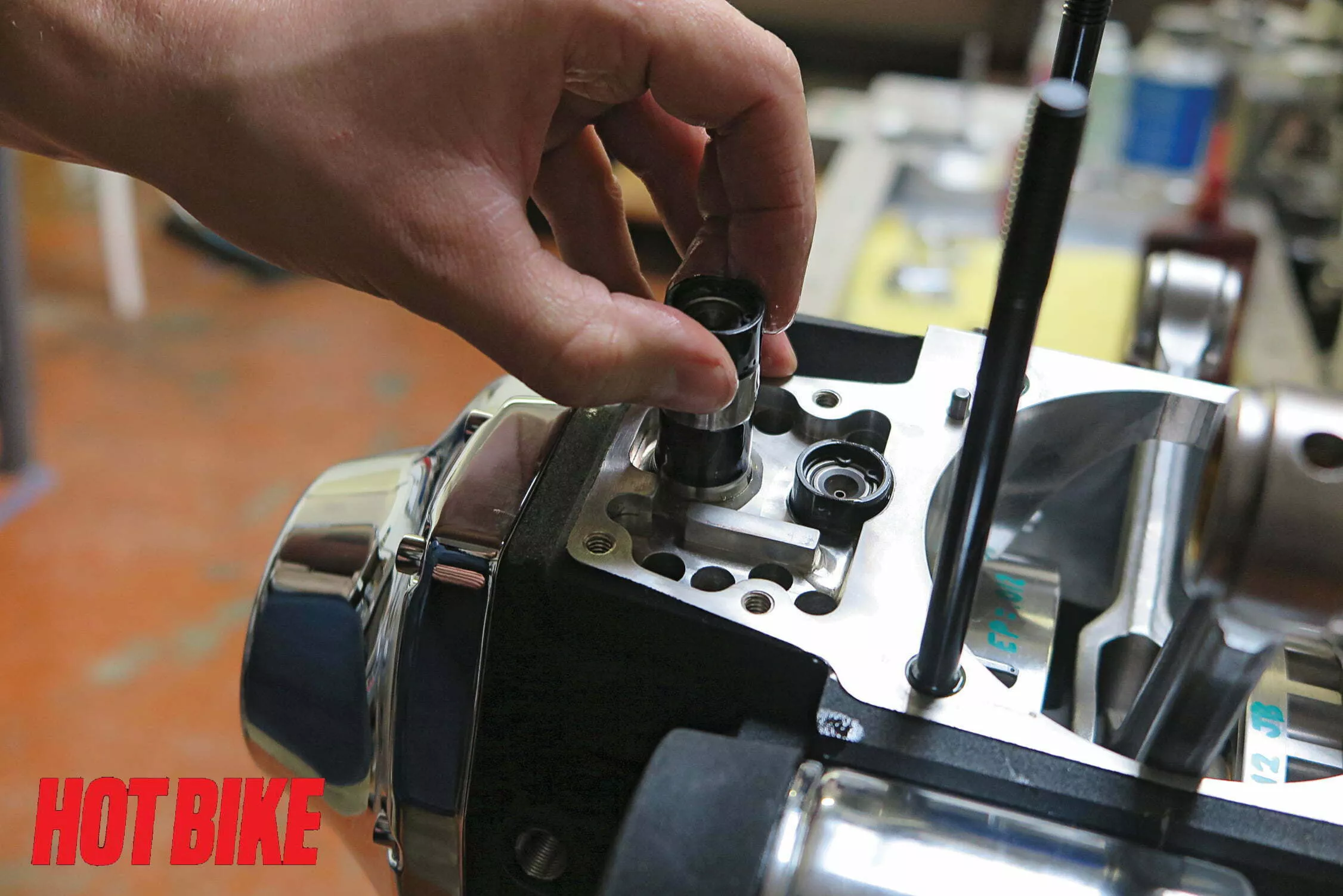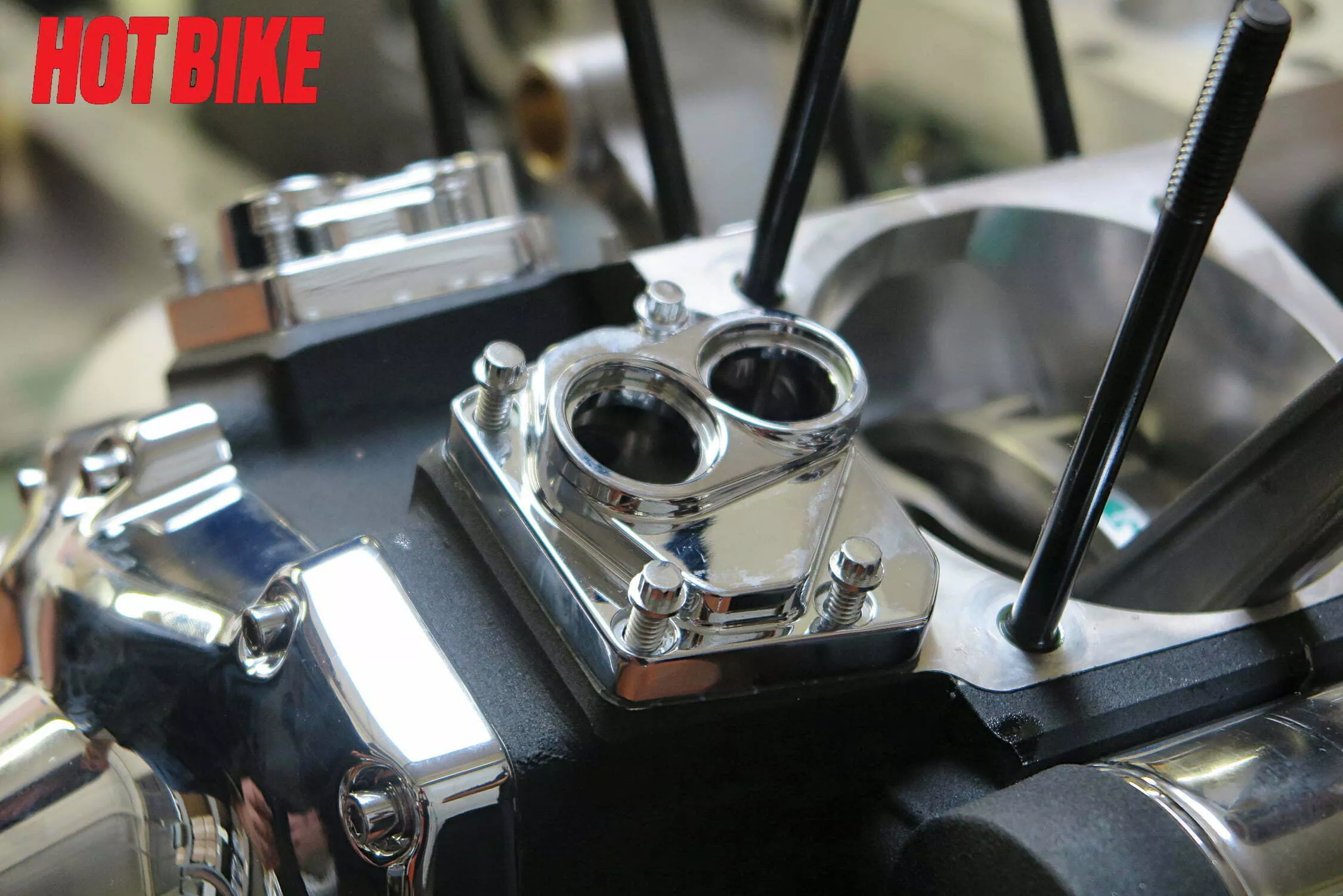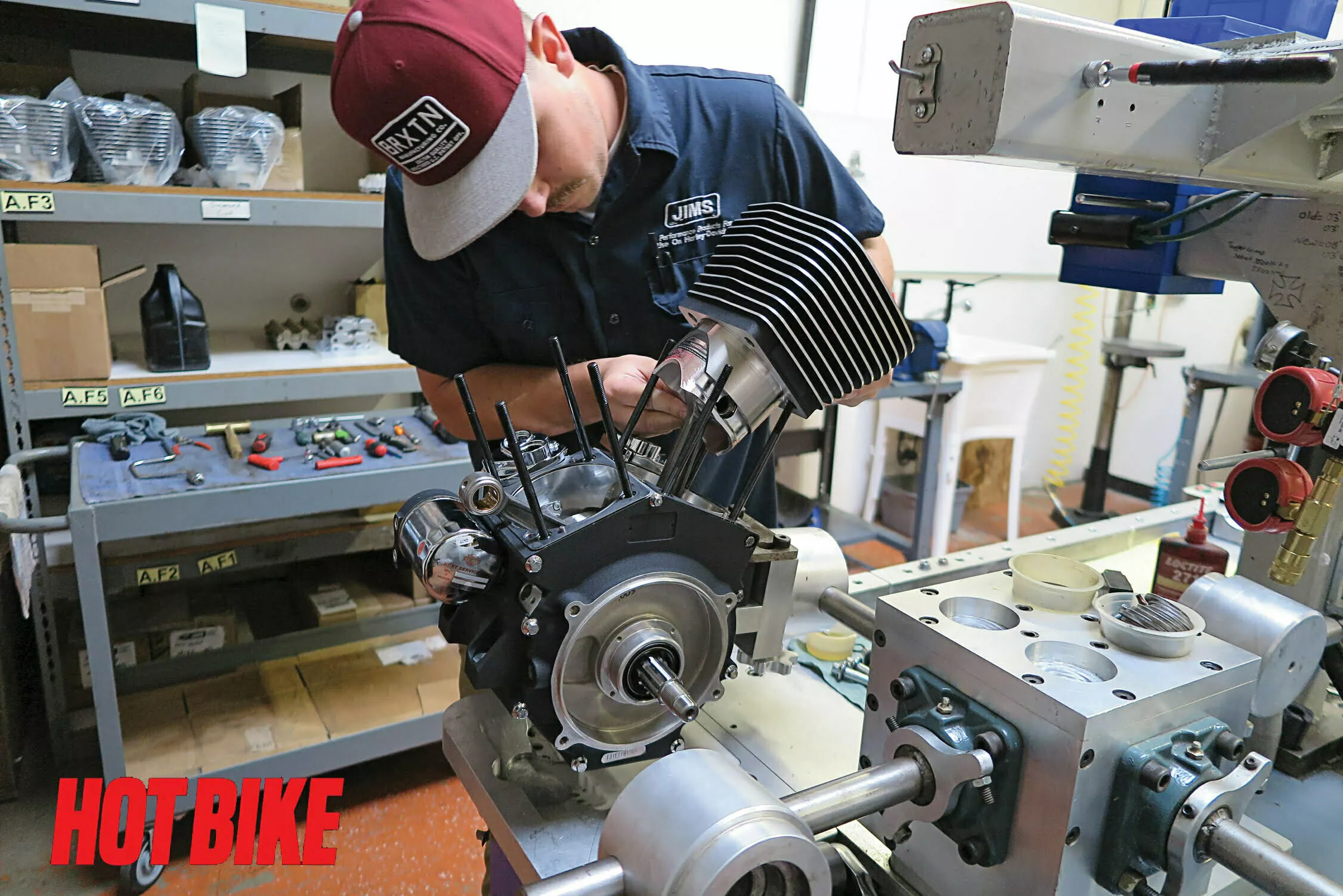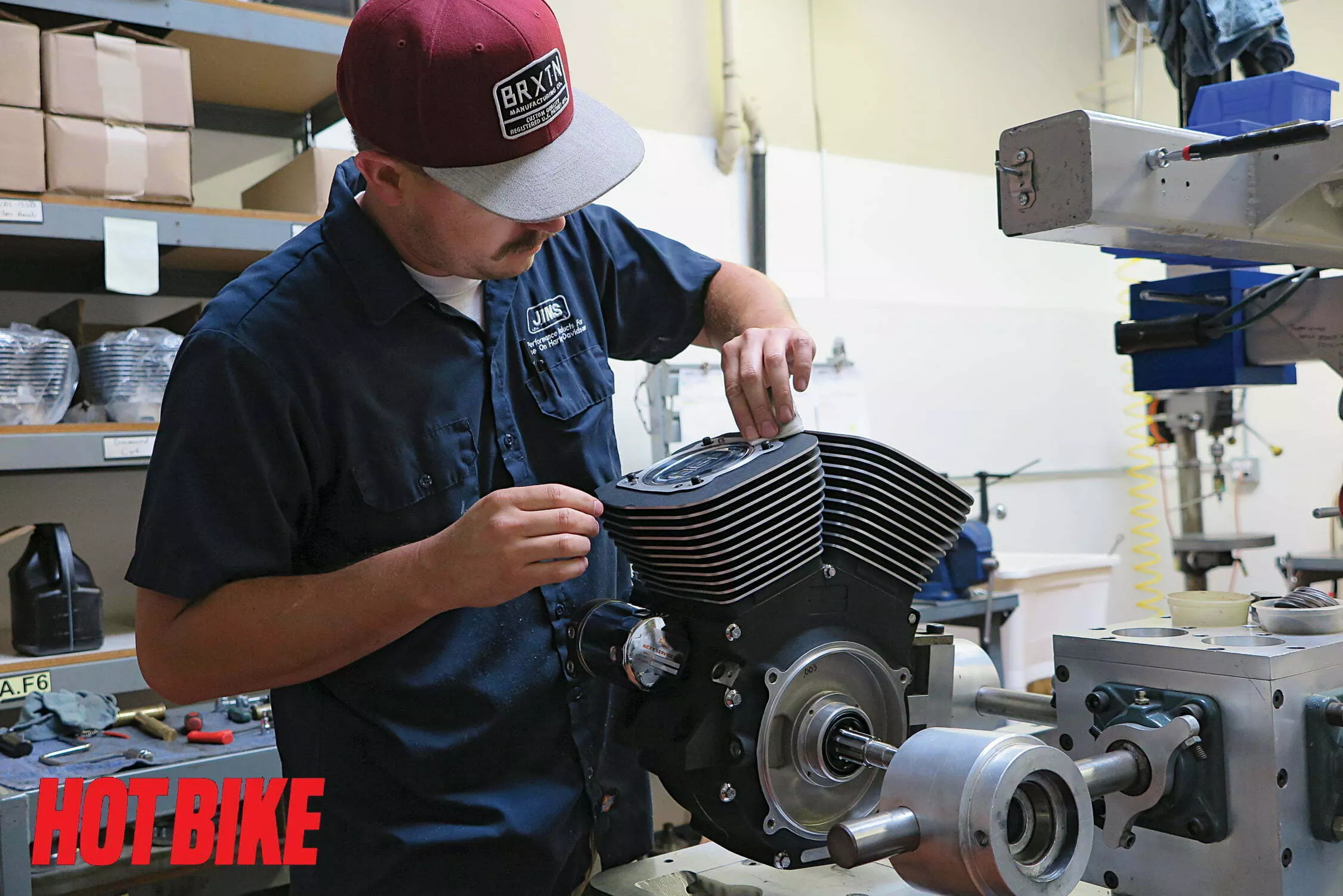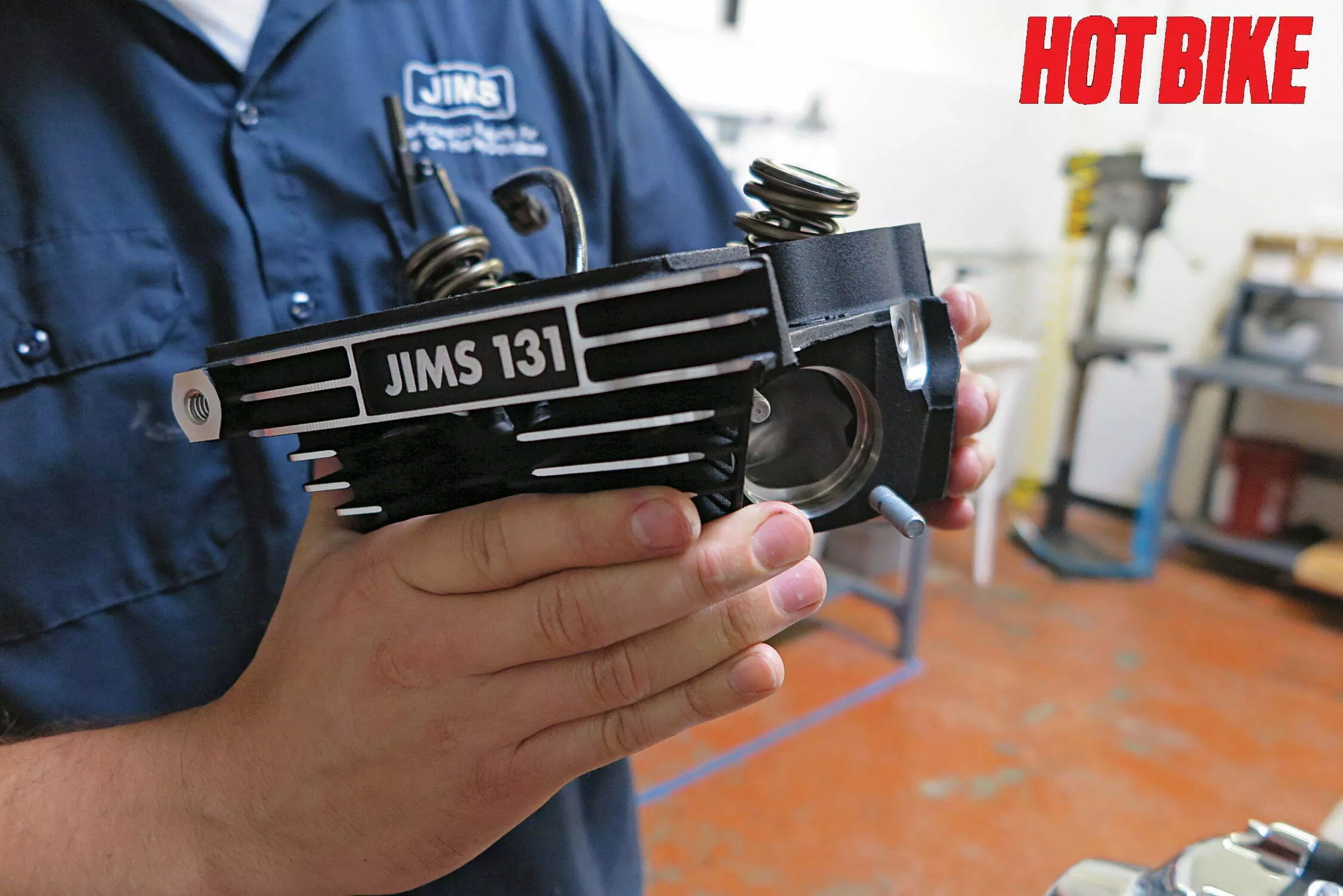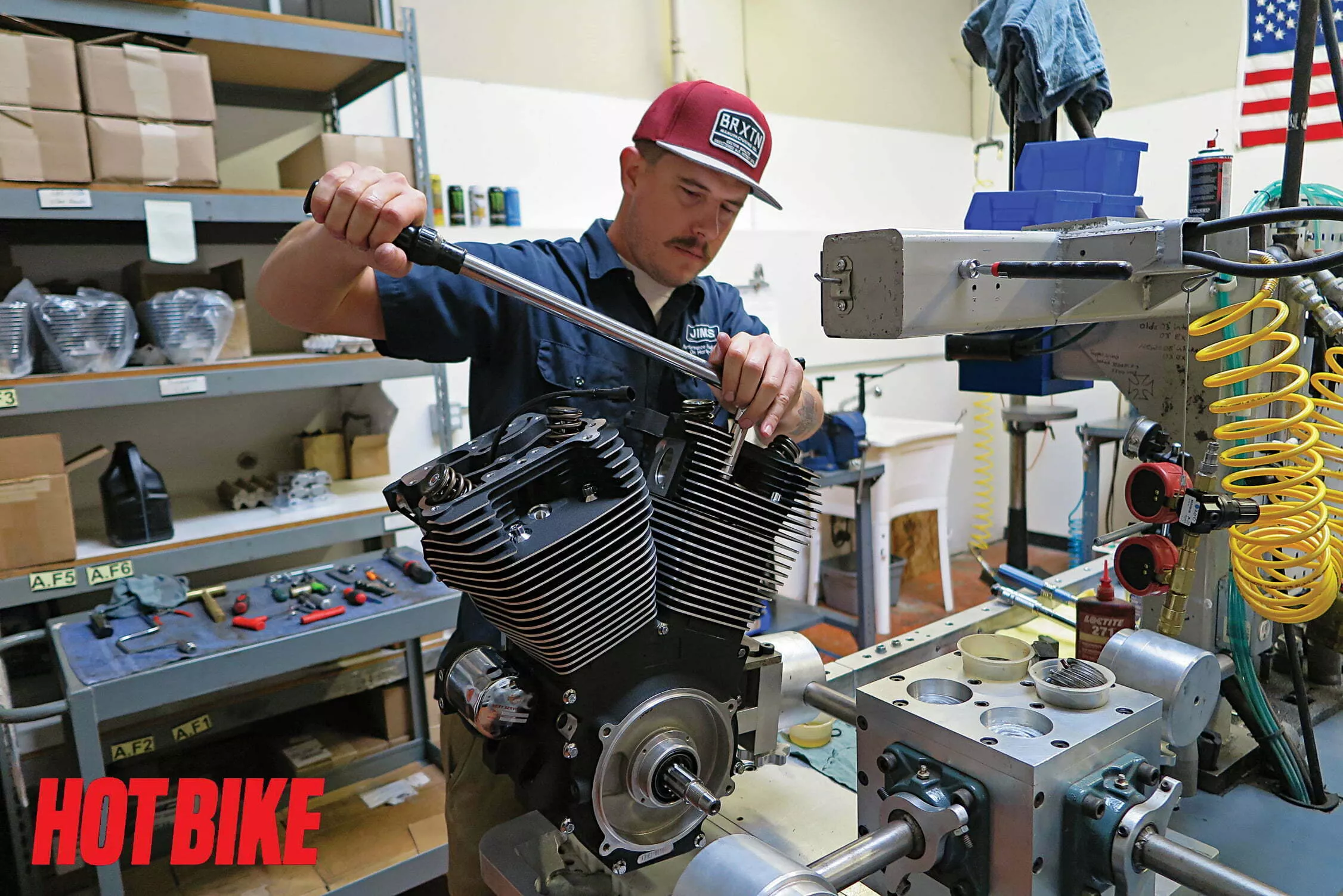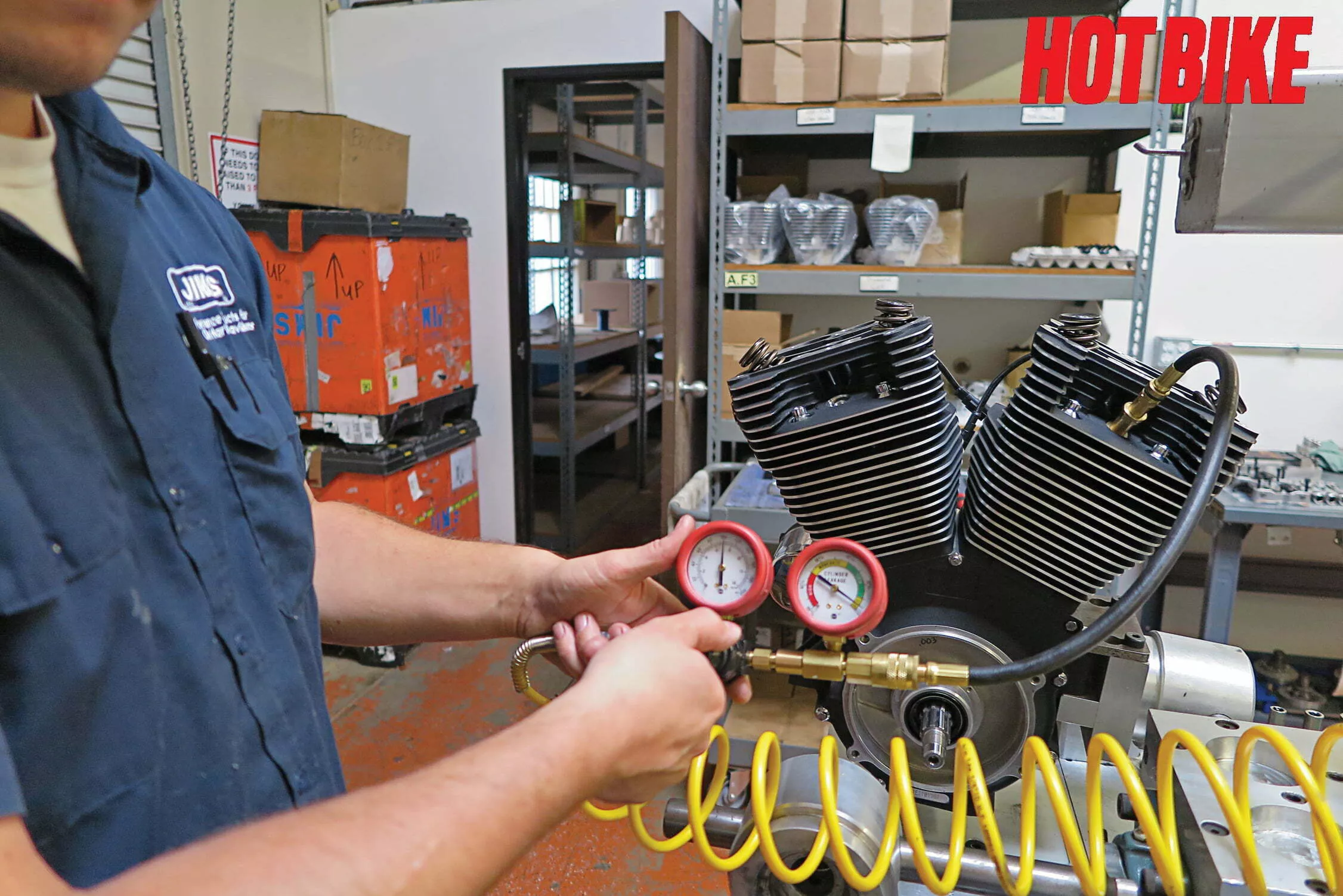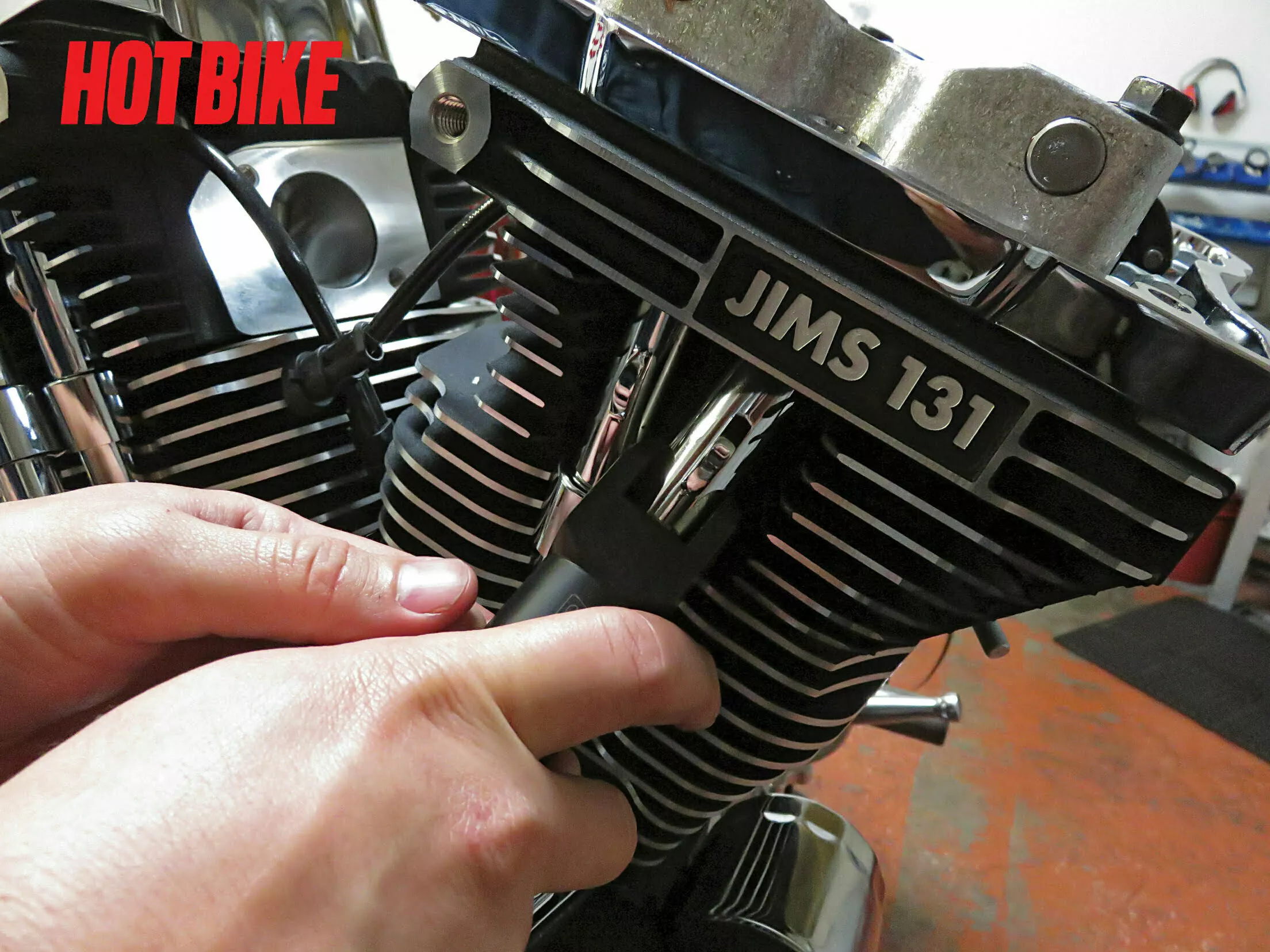 Say you have an old and tired bike on your hands but you just don't want to let it go. In our case, we have a 1993 FXR and want maximum horsepower without a ton of hassle. Well, with this particular JIMS 131 we can and will have both!
See, this motor is a Twin Cam design, but it fits in an earlier Evolution-style chassis. This easily updates any sort of older bike to the newest in mega horsepower powerplants with the proven performance and reliability of a Twin Cam design.
Like all JIMS engines, these are ground-up builds made one by one to order. And the 131 is chock-full of the best components, including CNC-ported heads, oil-pressurized tappets, 10.5:1 compression, a 4-1/2-inch stroke, and a bore of 4-5/16 inches. The 131ci fire-breather also has a proprietary JIMS press-fit flywheel with chromoly rods, forged pistons, and possesses a whopping 130 hp and 135 pound-feet of torque out of the crate. We were invited by the man Jim Thiessen, his right-hand man Paul Platts, and the gang at JIMS to come to their HQ and watch our 131 motor come together before our very eyes with the skilled labor of Jim's son Greg Thiessen. Here's how it went down.
Source
JIMS USA
jimsusa.com