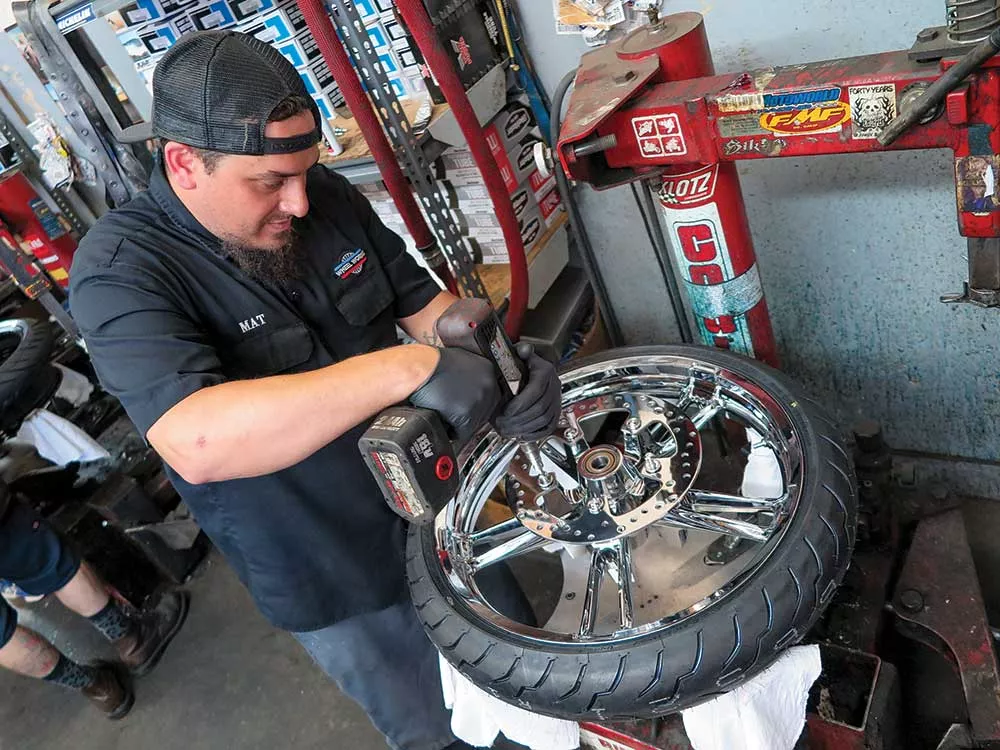 Our pals at Sport Chrome have been our go-to for all things plating for quite some time. We have taken mountains of parts there for chrome and not once have been dissatisfied with their quality or service. Then one day we received a call from John Reed, the main man at Sport Chrome, and he tells us they are now the USA distributor for the Reinforcer wheel in black, black/machined, and chrome finishes. If you don't know what the Reinforcer wheel is all about, it is a 21-inch wheel that is very similar to H-D's Enforcer wheel that comes on many of the MoCo's baggers. With the Reinforcer, only the front wheel has to be upgraded for a custom "big-wheel bagger" look. Once they were in stock we grabbed a chrome Reinforcer and a newly chromed rear H-D Enforcer, which can be purchased outright or as an exchange item wheel from Sport Chrome. We then took the pair to our pals at Wheel Works to install them. Here's how it all went down.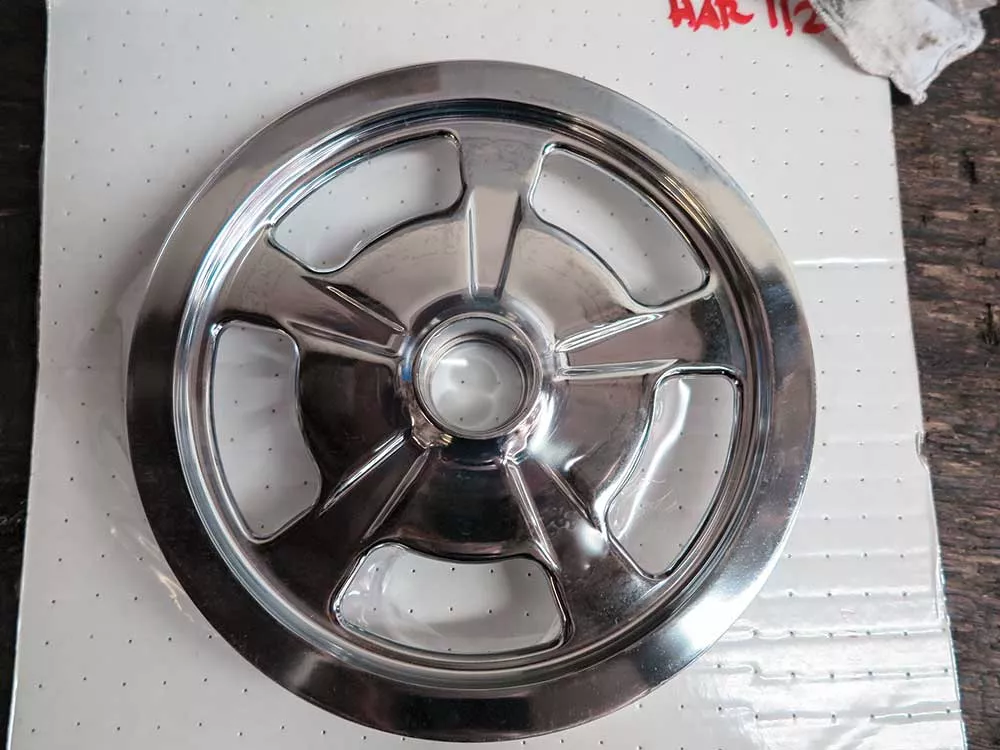 As you can see the chromed rear H-D Enforcer sure looks a lot like the new 21-inch Reinforcer. Sport Chrome and Ride Nice have all the parts you need to keep the chrome theme going.
Mat from Wheel Works carefully installs the new tires on the rear Enforcer, as not to scratch the newly plated wheel. He then installs the new chrome Ride Nice brake rotor using the all chrome hardware. Sport Chrome also manufactures chrome cush drive hubs that match the wheel perfectly.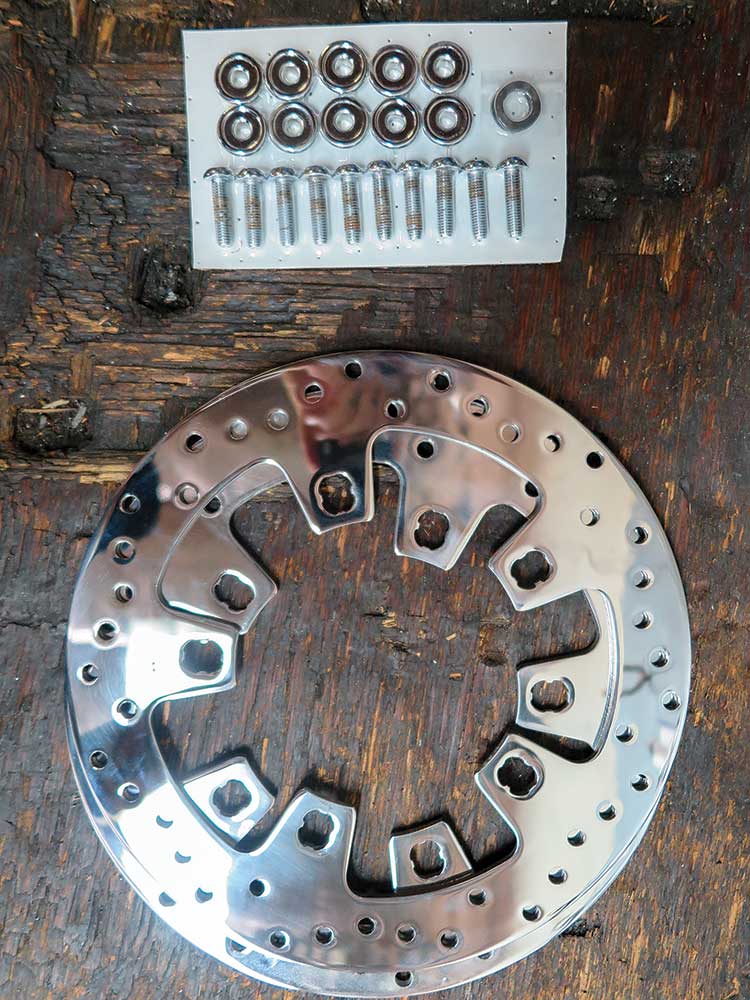 All wheels must be properly mounted and balanced for safety's sake. Up front the new Dunlop American Elite tire goes onto the 21-inch Reinforcer wheel.
A pair of chrome Ride Nice rotors were then bolted on and torqued to factory specs. The new Reinforcer was also properly balanced so no wobbling would happen.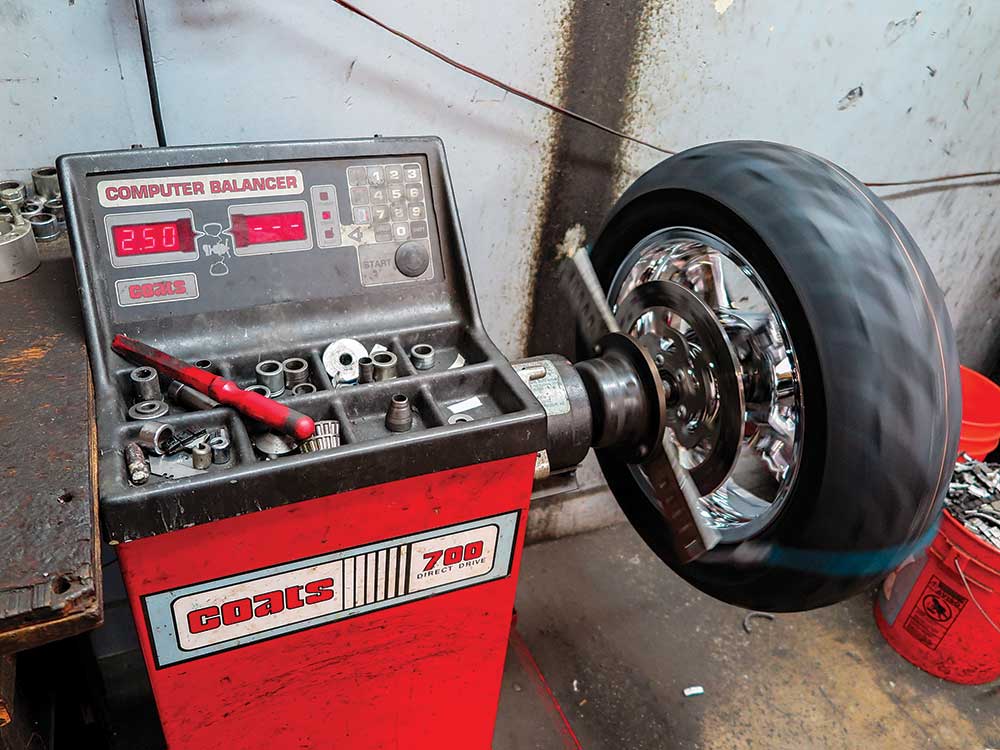 The front wheel was then installed and checked for proper fender clearance using a Ride Nice fender spacer kit. The rear chromed H-D wheel was also installed and properly aligned and adjusted.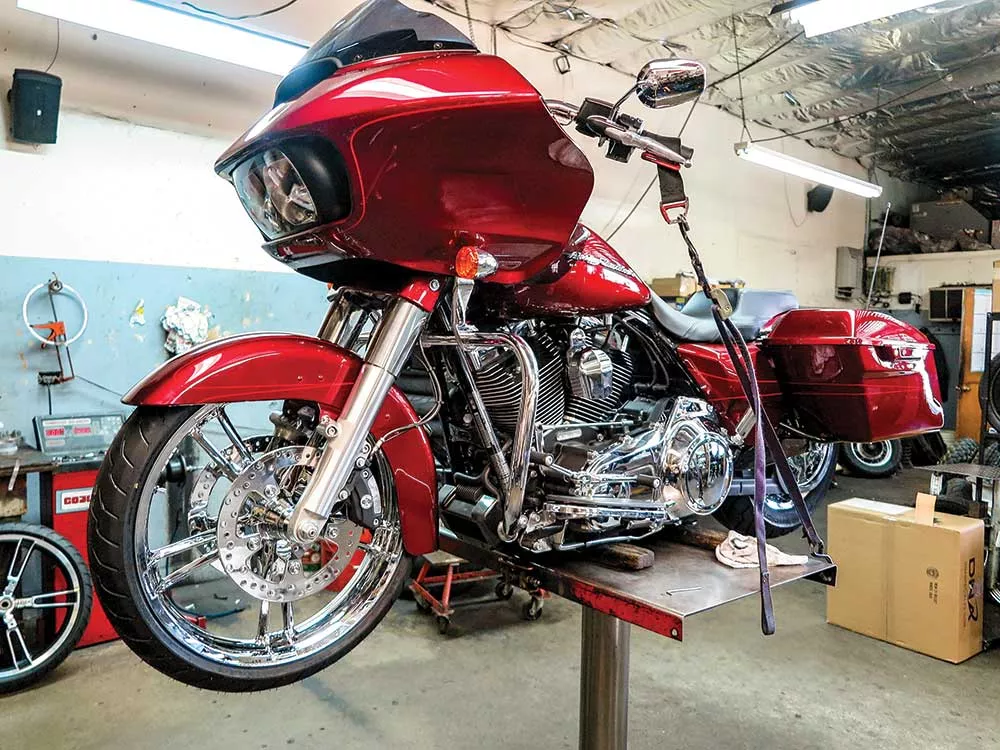 And there you have it: the upgraded, chrome-plated Enforcer and Reinforcer/Enforcer wheel combination from Sport Chrome.