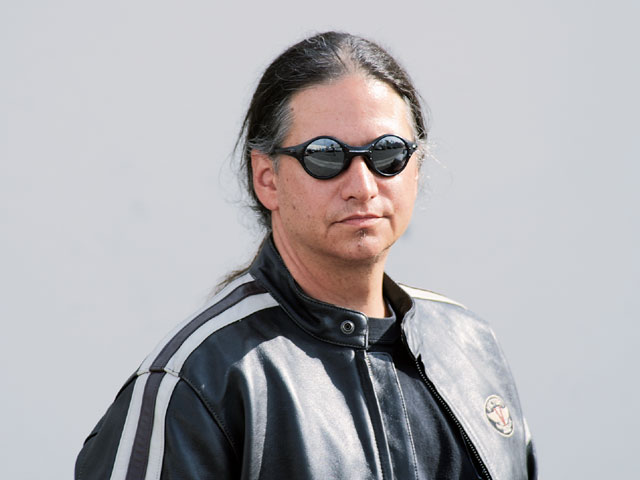 What's Cool?
Now, there's a good question. Cool when? Now? Yesterday? Tomorrow? How about all of the time?
I'm constantly receiving correspondence from people telling me they have the coolest motorcycle, component, or accessory. It never fails-"cool" is one of those words that has been around for a long time. It's been used in this context for at least 50 years now. Over time styles and tastes change, and what was "in" just a few years ago may repulse many people today. Motorcycles and their riders are nothing more than a microcosm of society as a whole. While we are certainly connected to the bigger picture, we have definite ideas on the way things should be, and how they should look and feel.
Much of the communication I receive pertains to the person on the other end looking for some sort of approval from myself or quite possibly from the magazine as a whole. If I give someone the nod and agree with them that something is indeed cool, does that make it so? Interesting question
I get a lot of questions, with the most common being "How do I get my bike featured in your magazine?" Oh, yeah, then there's the one about the cover. It's really quite simple, and this is the answer I give all the time: "Send me a couple of images (either digital or prints), one from each side of the motorcycle (pipe side and primary side). When you take the photos, make sure the bike is well lit; outside shots are usually best. Make sure the background is clean so I can see the bike and not become distracted by the shovel sticking out of the gas cap. Include those images with a brief description of the components on the bike: i.e., the frame, engine, tranny, custom parts, stuff like that, and e-mail or mail it to the magazine. Oh, yeah-don't forget your contact information in case we decide we need to get in touch with you." That's really all there is to it. We love to see what you ride-it makes no difference whether it's for feature consideration, our Reader's Rides section, or you just wanting us to see what it is you've got. Just drop us a line and let us know why you are sending us shots of your bike.
So if we choose your bike, does that make it cool? If we don't choose your bike, does that mean it's not cool? Hmm…more to ponder. As far as I'm concerned, what is really cool is the fact that we are all fortunate to be involved with motorcycles on one level or another. You might be a bike painter. Maybe you own a company that makes license-plate frames for bikes. You could be a fabricator, or possibly just a Sunday rider. But none of that matters. What really matters is that we get to do something we're passionate about.
You know the feeling you get when you jump back on your bike after being off it for a long time? Now, that's cool. How about whacking the throttle on a loaded-down bagger equipped with a 124-inch EFI motor as you make quick work of a line of slow-moving cars going over a mountain pass? That's very cool. Getting up at the crack of dawn and riding with your buddies down to your favorite little breakfast joint for that first cup of joe? That's cool, too.
The bottom line is that there are so many great things going on in this industry right now, and they're all ours to enjoy. It makes no difference what type of bike tickles your particular fancy-they're there for the taking. There's no refuting the fact that the talent pool out there keeps raising the bar higher and higher. Couple that with the components available from any number of sources, from Harley-Davidson all the way to the fresh startup shop down the street, and you'll realize that we have the world at our fingertips and that it's up to us to make the most of it.Be well.Steve
| | |
| --- | --- |
| EDITORIAL | |
| Sr. VP, Group Publisher | John Cobb |
| Editor | Steve Bohn |
| Senior Editor | Eric Ellis |
| Feature Editor | Ernie Lopez |
| Associate Editor | Toph Bocchiaro |
| Managing Editor | Noel Wamboldt |
| Copy Editor | Joy Sillesen |
| Editorial Assistant | Carrie Tsai |
| THE AMERICAN MOTORCYCLE GROUP ON THE WEB | |
| www.hotbikeweb.com www.streetchopperweb.com www.bikeworksmag.com | |
| ART DIRECTION & DESIGN | |
| Art Director | Ron Huber |
| SUBSCRIBER SERVICES | |
| International Phone | (800) 759-5540 (386) 447-6385 [email protected] P.O. Box 420235 Palm Coast, FL 32142-0235 |
| | |
| --- | --- |
| ADVERTISING | |
| | |
| Craig Murrow | (714) 939-2486 |
| Ron Nelson | (605) 334-1018 |
| David Roe | (714) 939-2564 |
| Brad Olshen | (714) 939-2662 |
| Andy Fritts | (714) 939-2488 |
| Performance Alley | Dan Acosta (714) 939-3797 |
| Ad Operations Coordinator | Richard Senteno (714) 939-3792 |
| Advertising Sales Assistant | Elke Gamboa (714) 939-2489 |
| NATIONAL SALES OFFICES | |
| New York Office | (201) 712-9300 |
| Los Angeles Office | ({{{323}}}) 782-2000 |
| Detroit Office | (313) 964-6680 |
| Chicago Office | (312) 396-0600 |
| Florida Office | (813) 675-3500 |
| Online Advertising | |
| Regional Advertising | Jeff Melei |
| Director | ({{{928}}}) 232-3955 |
| PERFORMANCE AUTOMOTIVE GROUP | |
| President | Steve Parr |
| VP, Sales & Marketing | Ira Gabriel |
| CFO | Judy Anzalone |
| Group Operations Director | Amy Diamond |
| Senior Operations Director | Pauline Clark |
| PRIMEDIA INC. | |
| Chairman, CEO & President | Dean Nelson |
| Vice Chairman | Beverly C. Chell |
| PRIMEDIA ENTHUSIAST MEDIA | |
| Chief Creative Officer | Craig Reiss |
| President of Consumer Marketing | Steve Aster |
| Sr. VP, Chief Financial Officer | Kevin Neary |
| Sr. VP, Mfg., Production and Distribution | Kevin Mullan |
| Sr. VP, Chief Information Officer | Debra C. Robinson |
| CONSUMER MARKETING, PRIMEDIA ENTHUSIAST MEDIA | |
| VP, Single Copy Marketing | Rich Baron |
| VP & CFO Consumer Marketing | Jennifer Prather |
| VP, Retail Analysis and Development | Doug Jensen |
| VP, Wholesale/Retail | Stefan Kaiser |
| VP, Consumer Marketing Operations | Elizabeth Moss |
| CONSUMER MARKETING, ENTHUSIAST MEDIA SUBSCRIPTION COMPANY | |
| VP, Consumer Marketing | Dena Spar |