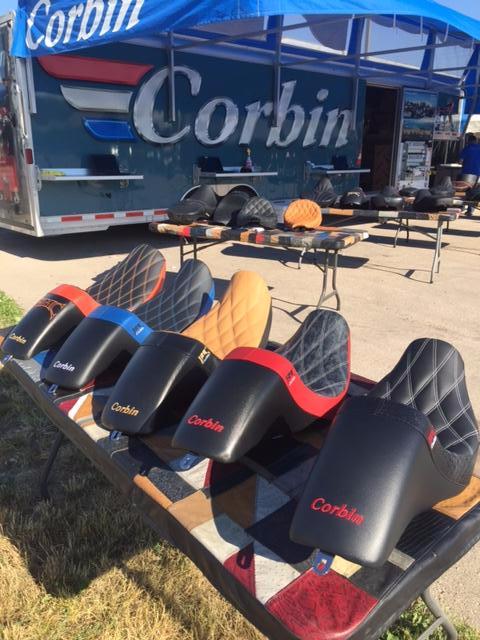 Where else would you expect to find us but on Corbin's Comfort Corner during the Sturgis rally?
They're right across the street from J&P Cycles on the corner of Lazelle and Sixth Street, about two blocks down from the civic center.
In the same spot you'll find other vendors like Heli-Bars, Innovative Storage Solutions, Wolf Detailing Products, Mike Lighter LED Lighting and Steve's Bar-B-Que. View the lot map here
There's plenty of room on the lot for you to bring your bike in and put on a Corbin seat for a free test drive and visit the other quality vendors on the same lot. When you decide you can't live without the new seat, you can ride it home with a 10% rally discount! Corbin will be on site ahead of time for you early bird riders!
They'll have plenty of their exciting new Wall Saddle models for you to check out and will be bringing a few sets of the hugely popular Slingshot saddlebags. Drop by early and get them installed for free!
See the rally website for the latest info or check out our Events page.