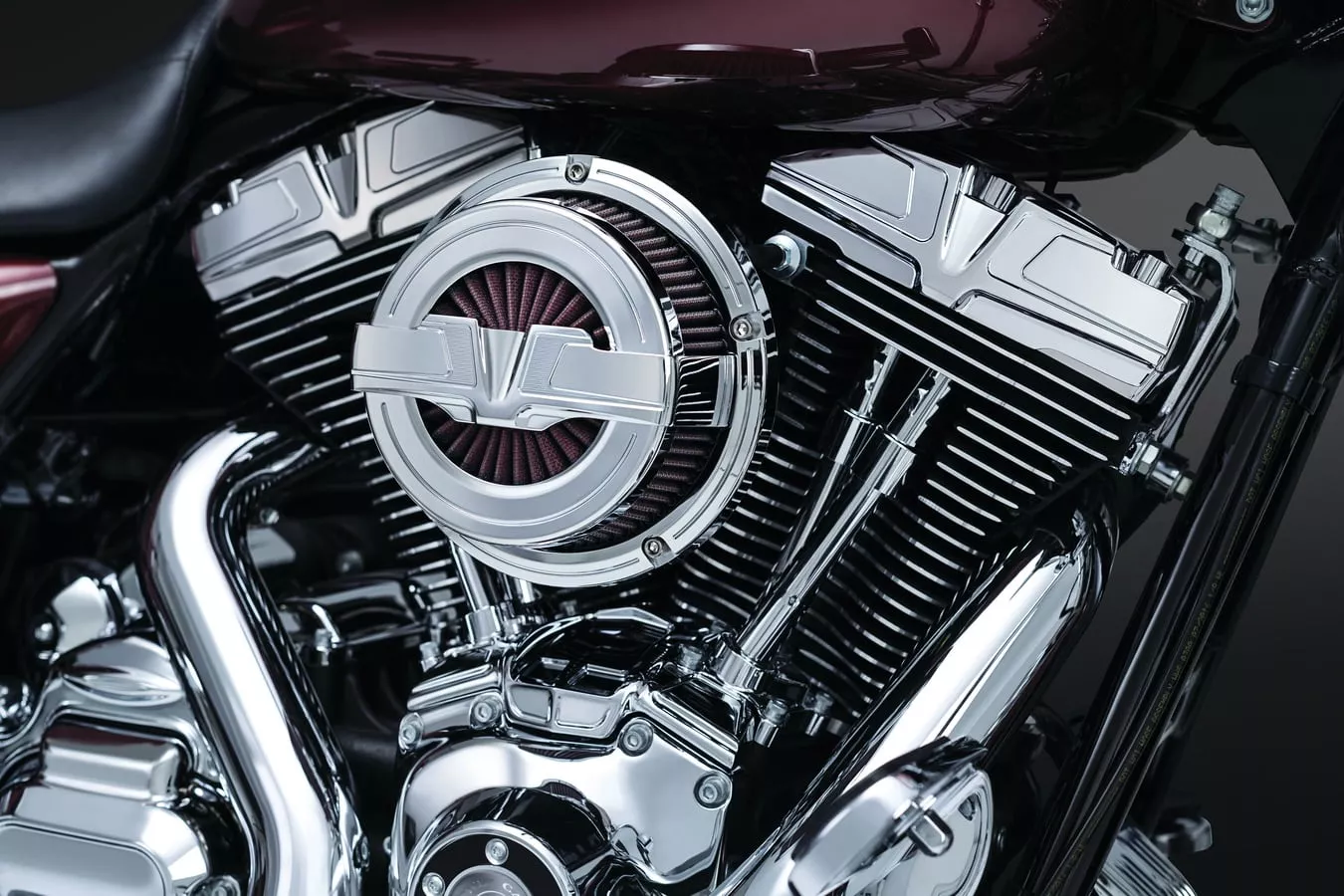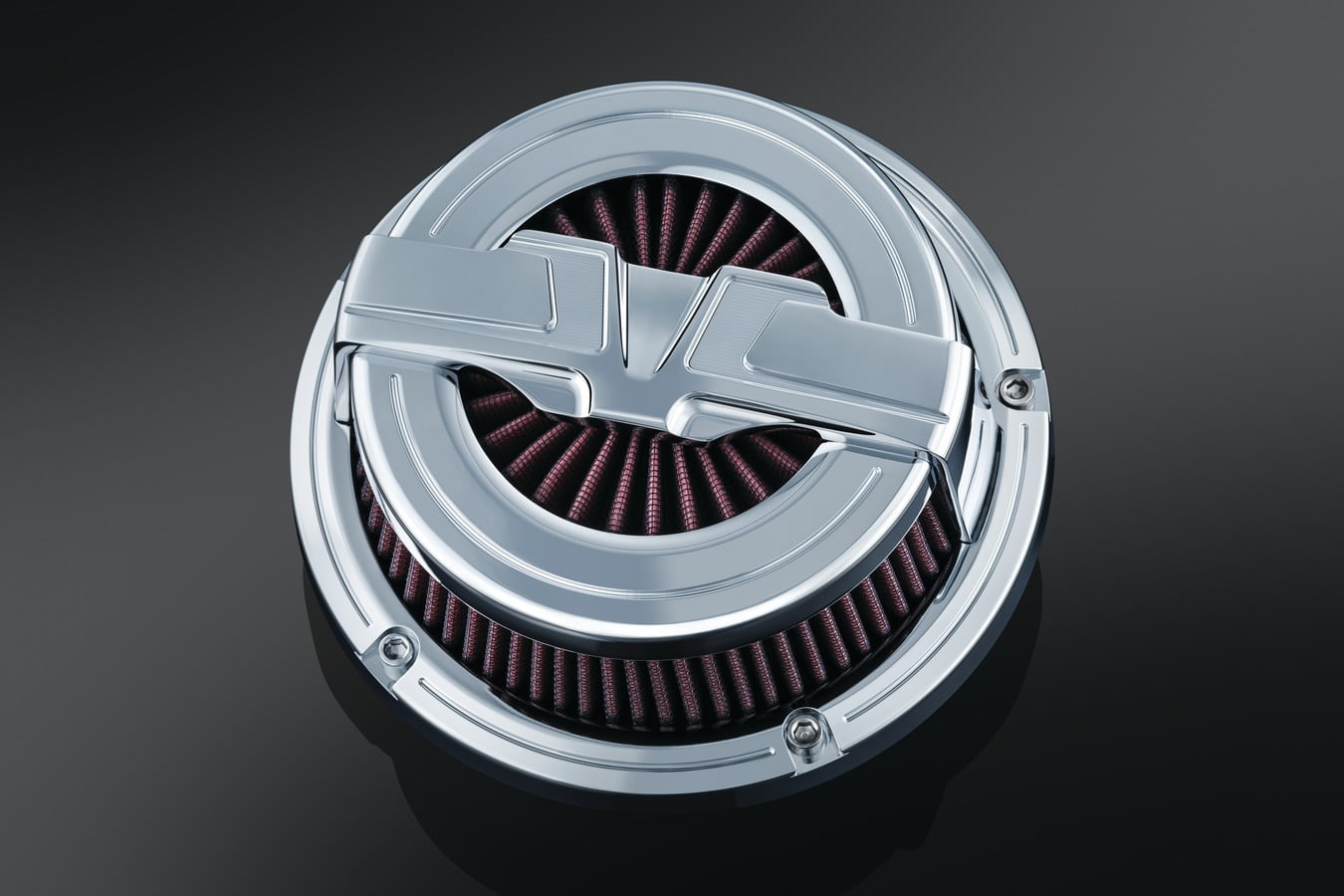 Distinct, bold style meets premium performance. The new high-flow Air Cleaners from Bahn™ are the latest product release from the expanding brand of precision-machined motorcycle accessories.
The Bahn Air Cleaner is crafted from premium forged aluminum designed with precision-machined features to enhance the glistening chrome or smooth black anodized "Tuxedo" finishes. The refined, unique outer cage is free of logos and branding, complementing the entire Bahn product lineup by elevating an overall custom theme rather than consuming it. Large openings in the outer cage artfully expose the high-flow washable and re-chargeable K&N™ filter element. An enlarged induction inlet on the cast back plate provides a smooth-flowing path of air to the motor for increased performance over stock, completing the ultimate aesthetic transformation for high-horsepower engine builds.
Bahn Air Cleaners are available as an assembly only or in a full kit with all hardware and mounting brackets necessary for installation on 1991-'15 XL models, '93-'99 Evo Big Twins with CV carb, '99-'15 Twin Cams with CV carb or Delphi EFI, and all '08-'15 Touring models.
Chrome or "Tuxedo" Air Cleaner Kit MSRP: $369.99
Air Cleaner Assembly Only MSRP: $339.99
For more information on specific fitment and pricing, visit: www.bahnproducts.com/products/bahn-air-cleaner