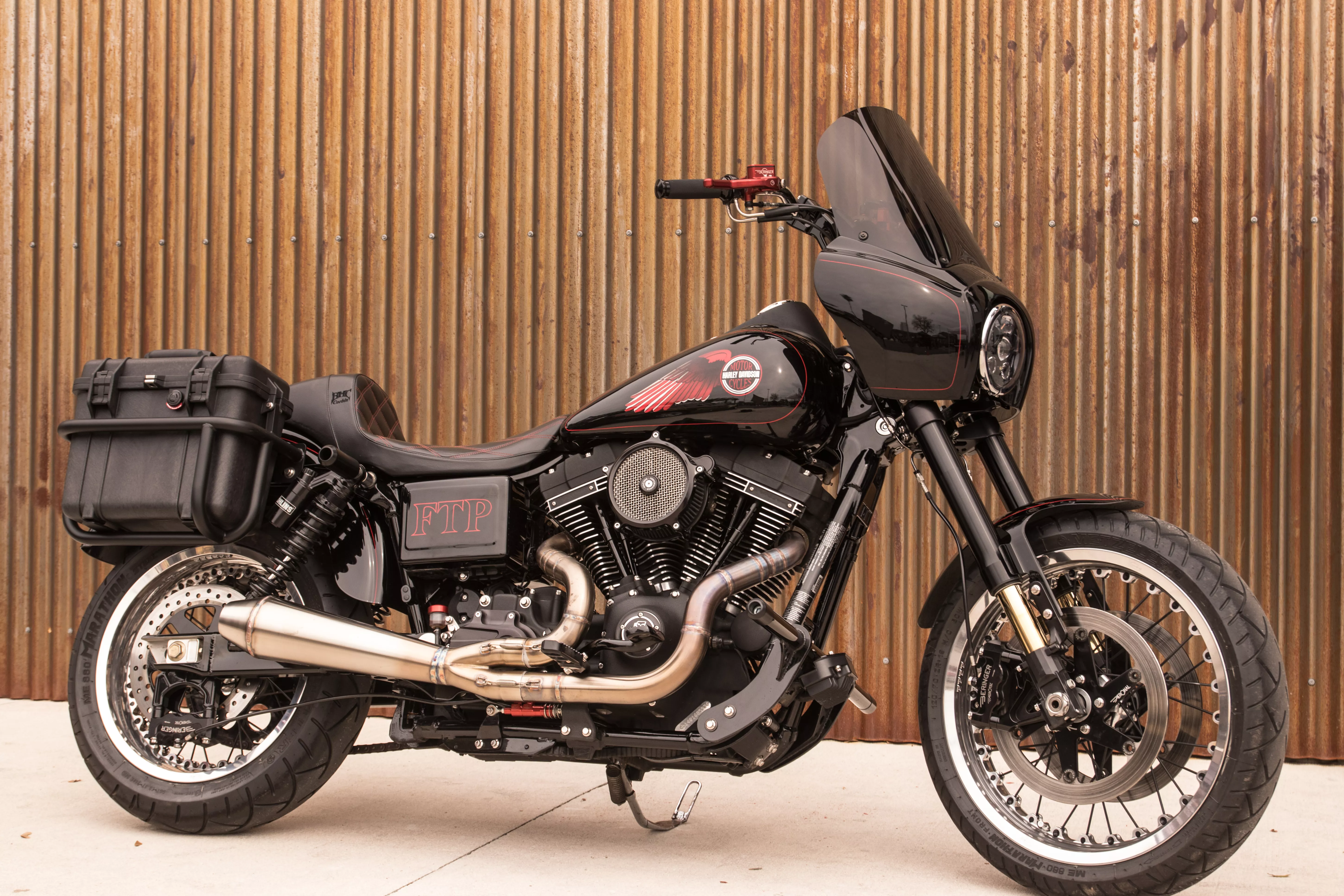 Every year we flock to the East Coast shores of Daytona Beach, Florida—along with a hundreds of thousands of other bikers—to see what builders and riders have been up to with their winter projects. There's always plenty going on during Daytona Bike Week, but one of our favorite things to do is scout out some of our favorite Harley-Davidson custom motorcycles from all the different venues throughout the rally.
Performance-oriented Harleys seemed to be the highlight of the rally so far, whether that was in the form of a Dyna, FXR, Bagger, or Softail, it seems that most of the eye-popping builds on display are equipped with high-quality front and rear suspension components from the likes of Race Tech, Öhlins, Progressive, and more, as well as some high-horsepower motors with full-blown turbos, superchargers, nitrous kits, or just some good, clean big-bore hop-ups. It's clear that rideability and quality are paramount at Daytona this year, and we can definitely applaud that. And apparently this crowd likes to go fast. Real fast.
But this is just the beginning of what we've found so far. We have plenty more to cover during our stay here in Daytona so you can guarantee we'll be back to deliver even more of our favorite bikes from the week. For now, enjoy some of the go-fast machines we've procured for you here.