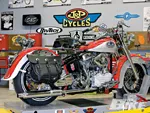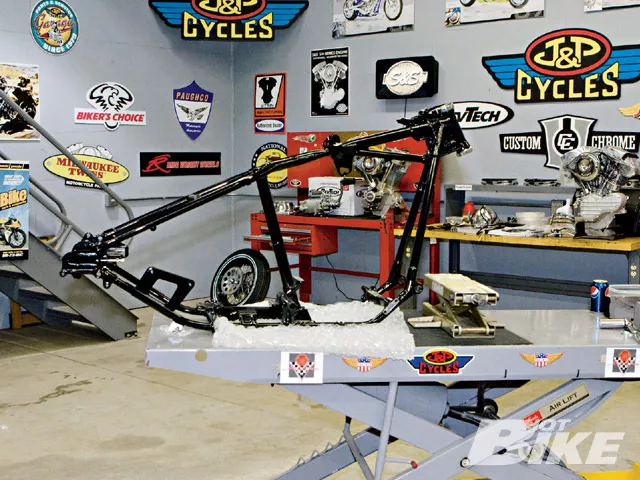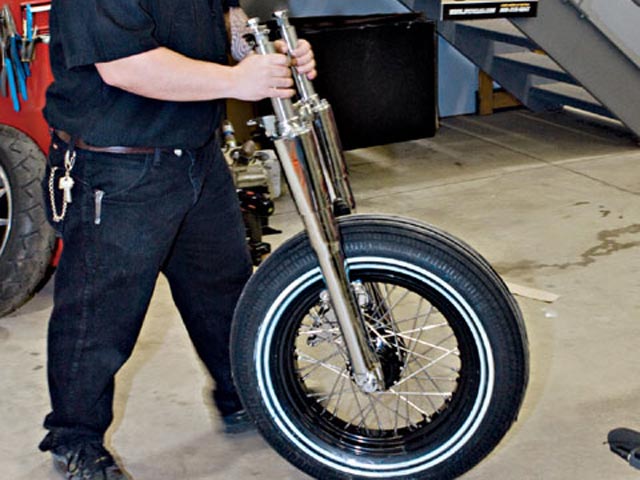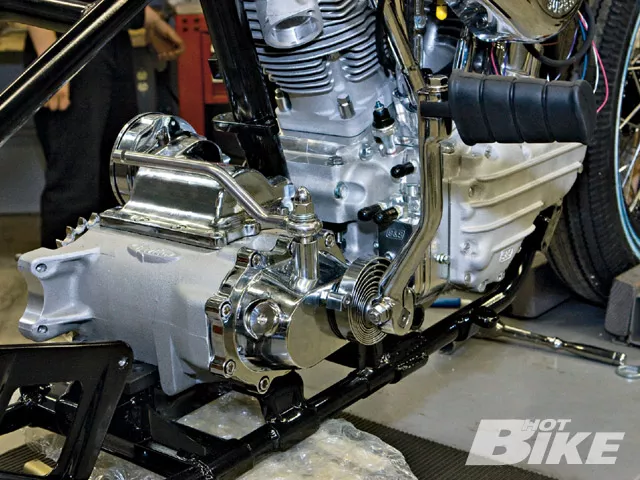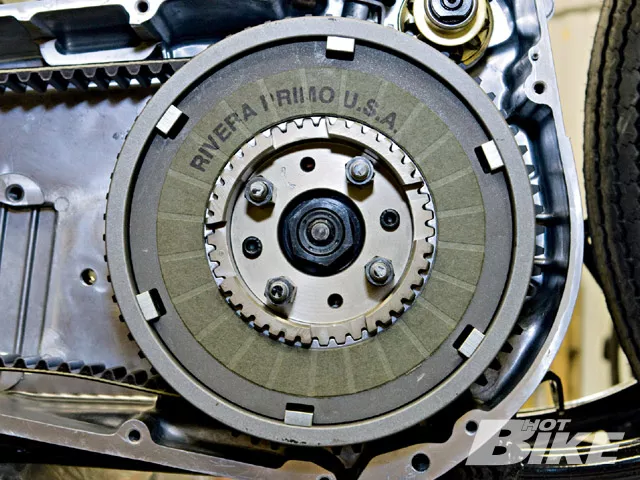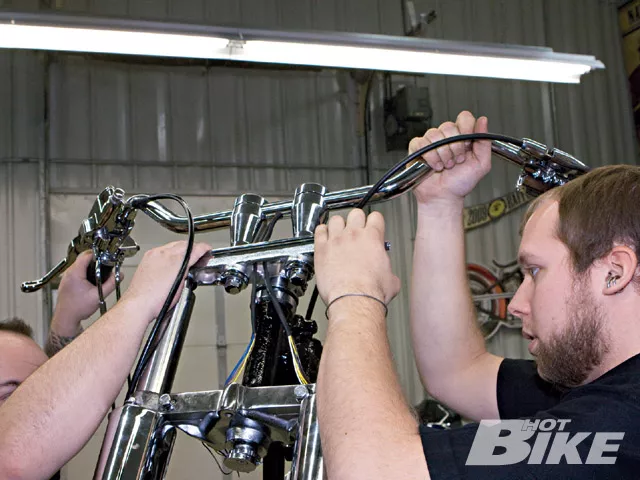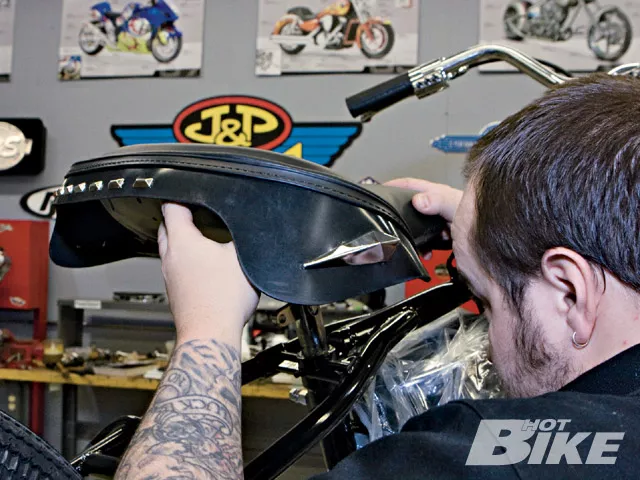 The J&P; Cycles/National Motorcycle Museum custom Panhead is now finished and it could belong to any one of you fine folks out there in V-Twin land. Hell, you don't even have to be in V-Twin land, but you might not hear about it unless you know someone who lives within its realm. The only thing is that this 1955 replica Pan will have to patiently wait until New Year's Eve 2009 to be united with its rightful owner. In order to take this baby home, all you have to do is make a donation to the National Motorcycle Museum for $5 to get one entry for the bike, or make a $25 donation to get six entries for the bike, and you don't have to be present to win.
The National Motorcycle Museum bike was built by J&P; Cycles, but the mega parts retailer from Anamosa, Iowa had a lot of help from S&S; Cycle's P-Series 93ci engine, a Panhead replica frame from Ted's V-Twin, a Rev-Tech four-speed transmission, a starter and alternator from Custom Chrome, a Primo belt drive and Rivera Pro Clutch, a set of Paughco exhaust pipes, Jammer primary parts, Performance Machine hand controls and brakes, Pac-Kit replica Panhead leather saddlebags, Wire Plus wiring components, Auto Gem lights and baby bullets, Coker tires, and Biker's Choice frontend and sheetmetal, which are available through the J&P; parts catalogs.
In last month's article, we took you through mock-up stages of this '55 replica bike and now, with a powdercoated frame and freshly painted tins by Iowa-based Underground Art Studios, J&P; Cycles bike builder Kody Wisner, and his right-hand-man, Tony Lueck have completed the build at the J&P; Cycles facilities. The bike was ready to be reassembled, filled with fluids, and taken for a ride.
Also, to celebrate its being in business for 30 years, J&P; Cycles is throwing its annual Open House for not just one, but two days this year, and it promises to be bigger and better than ever! Check it out June 27-28 2009 for a two-day Iowan experience you'll never forget!