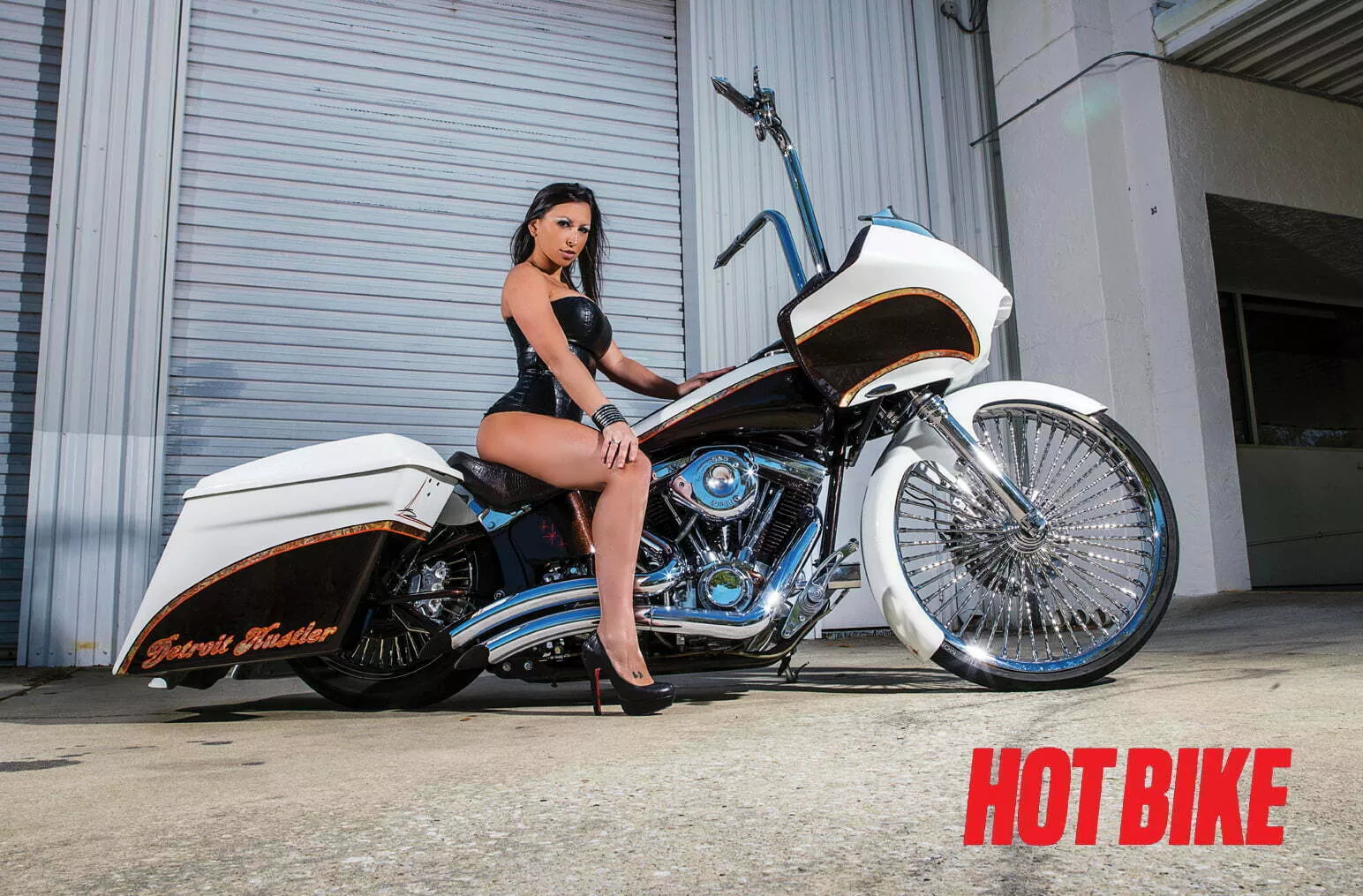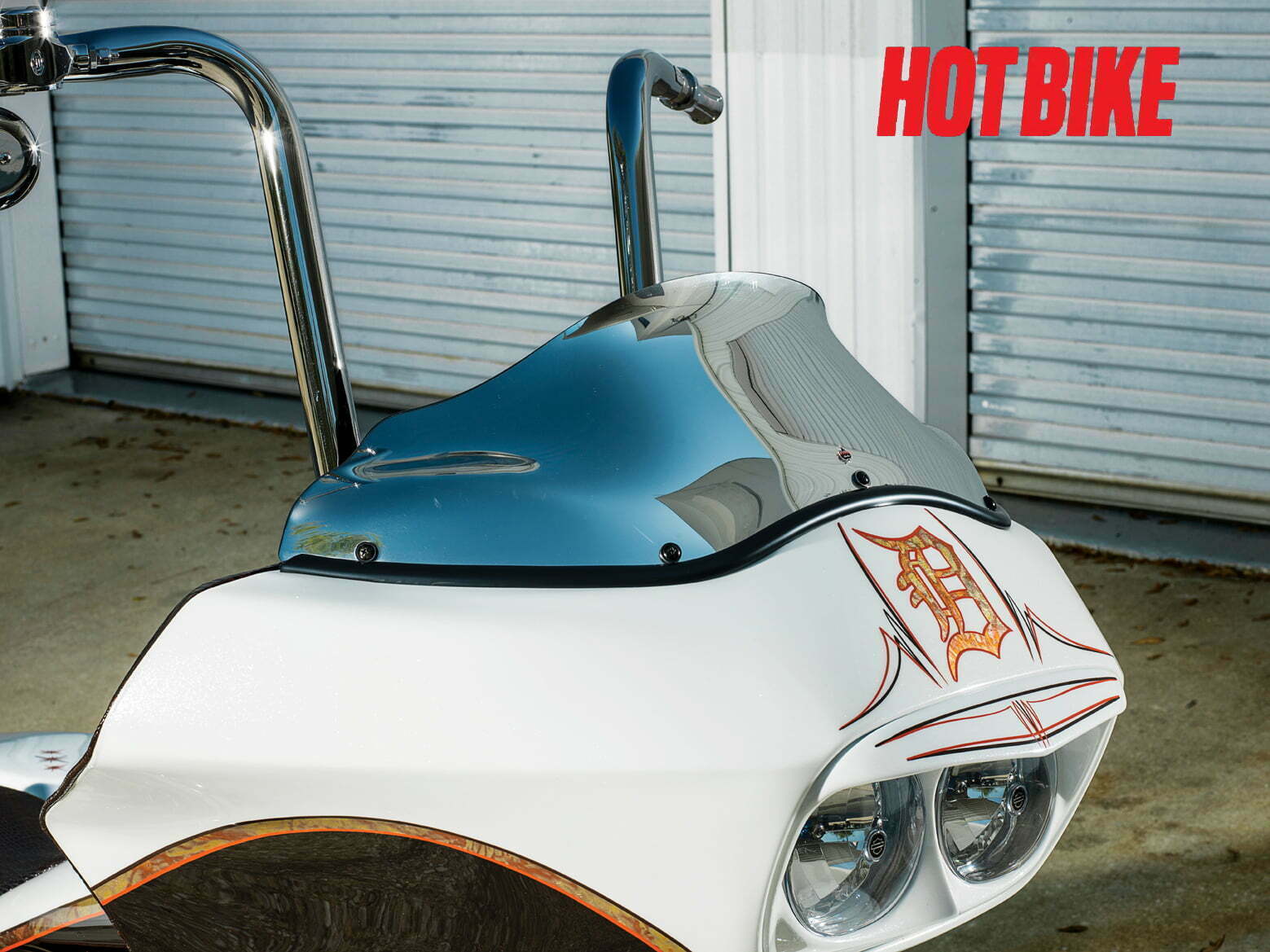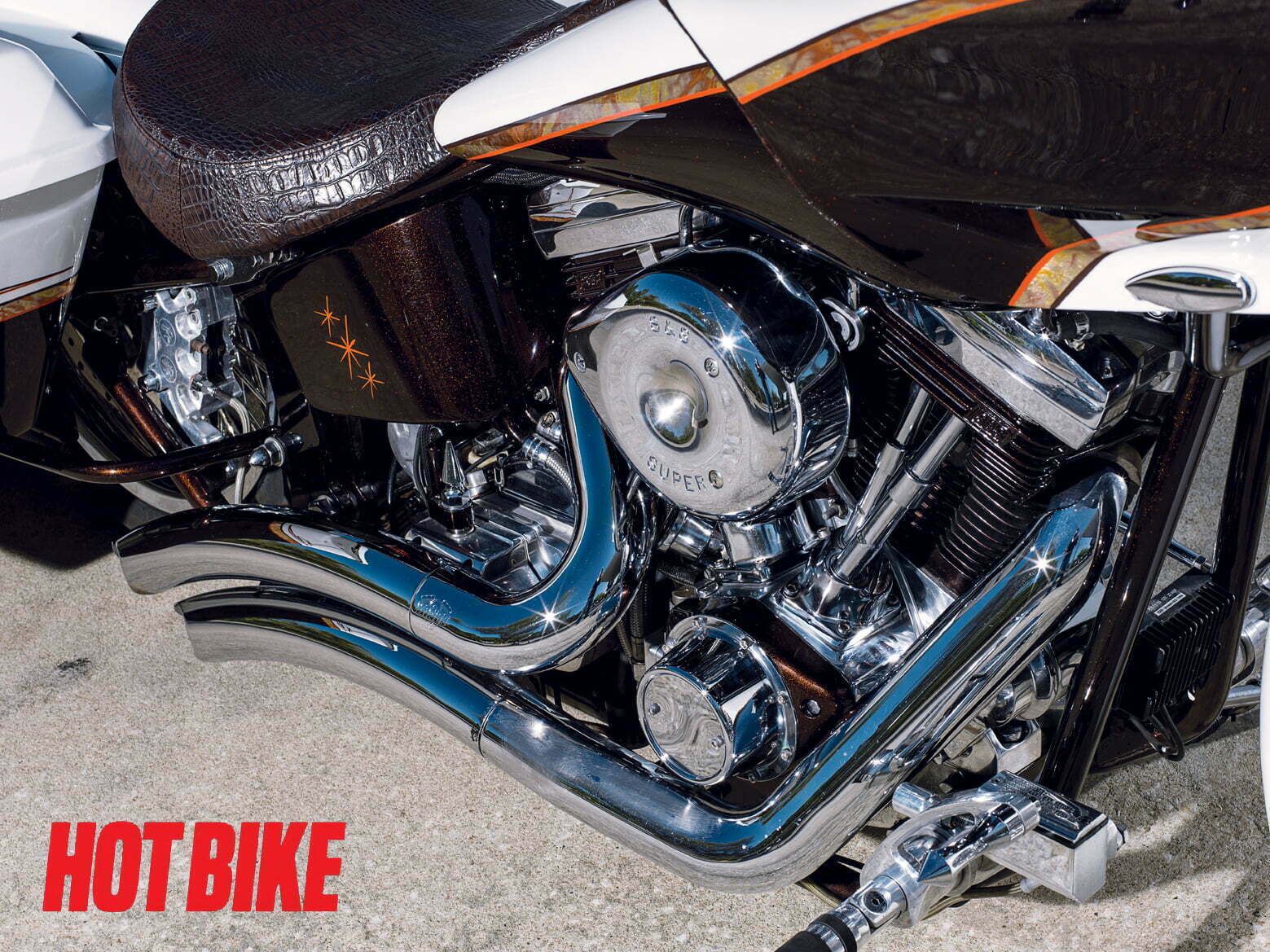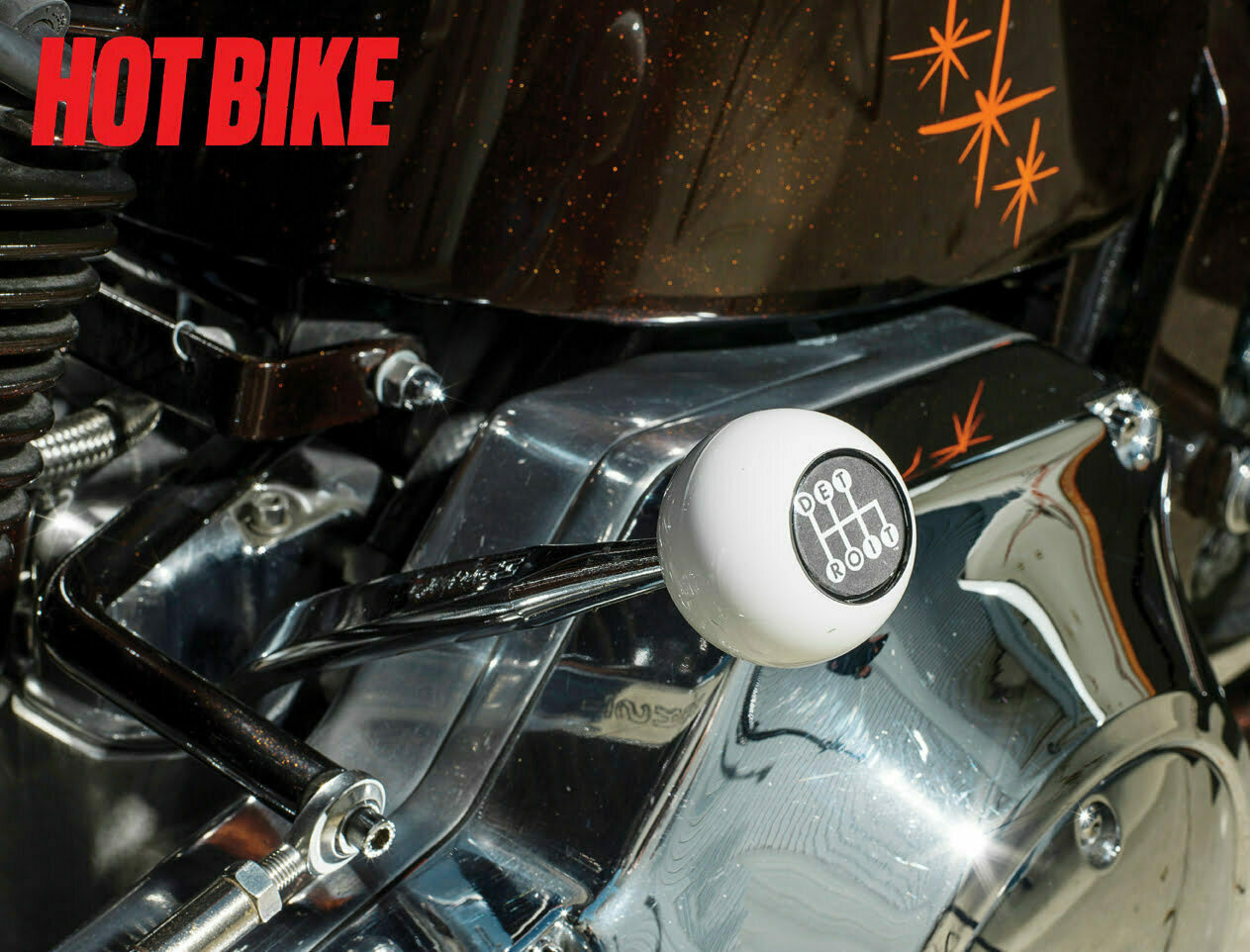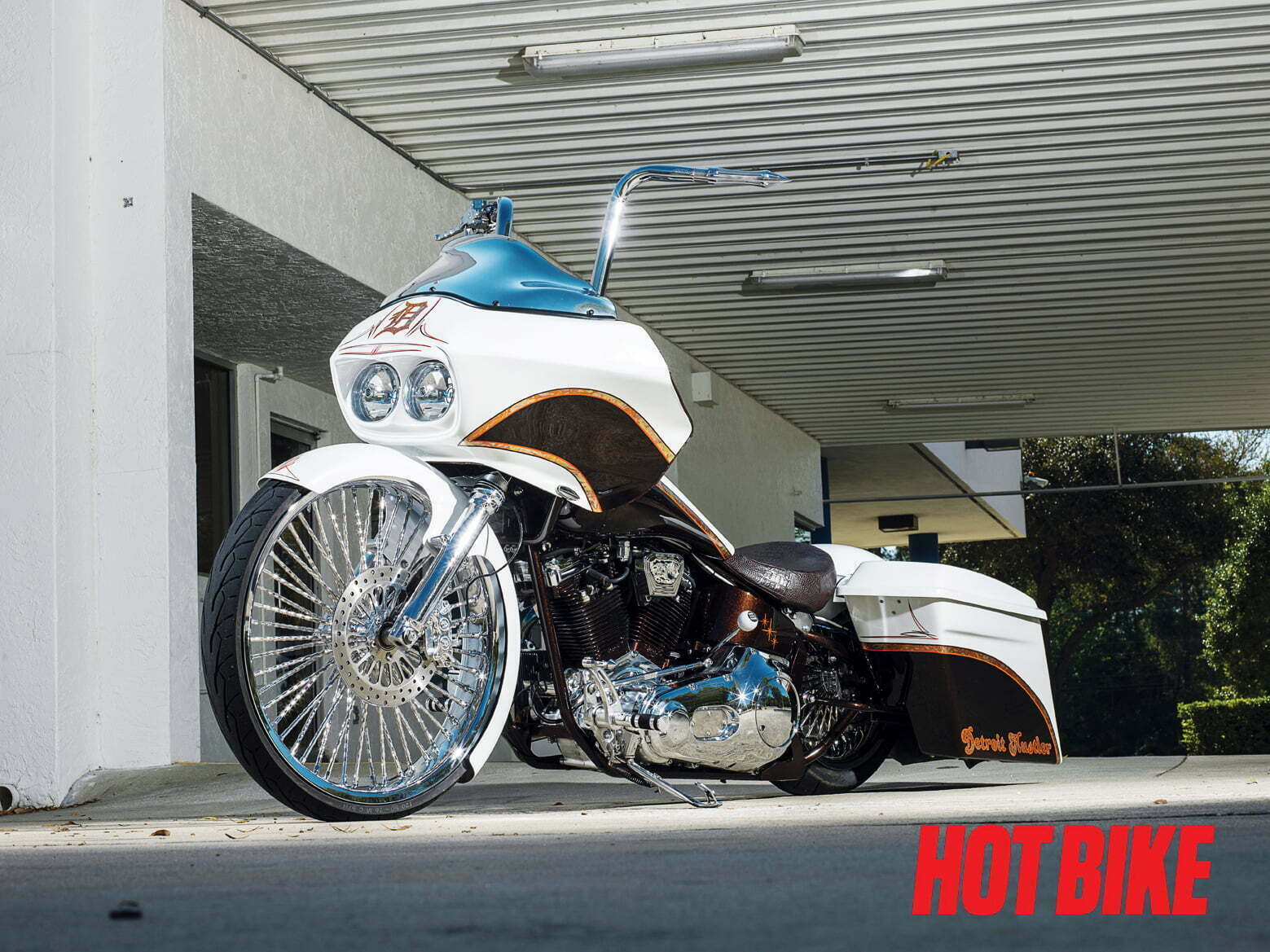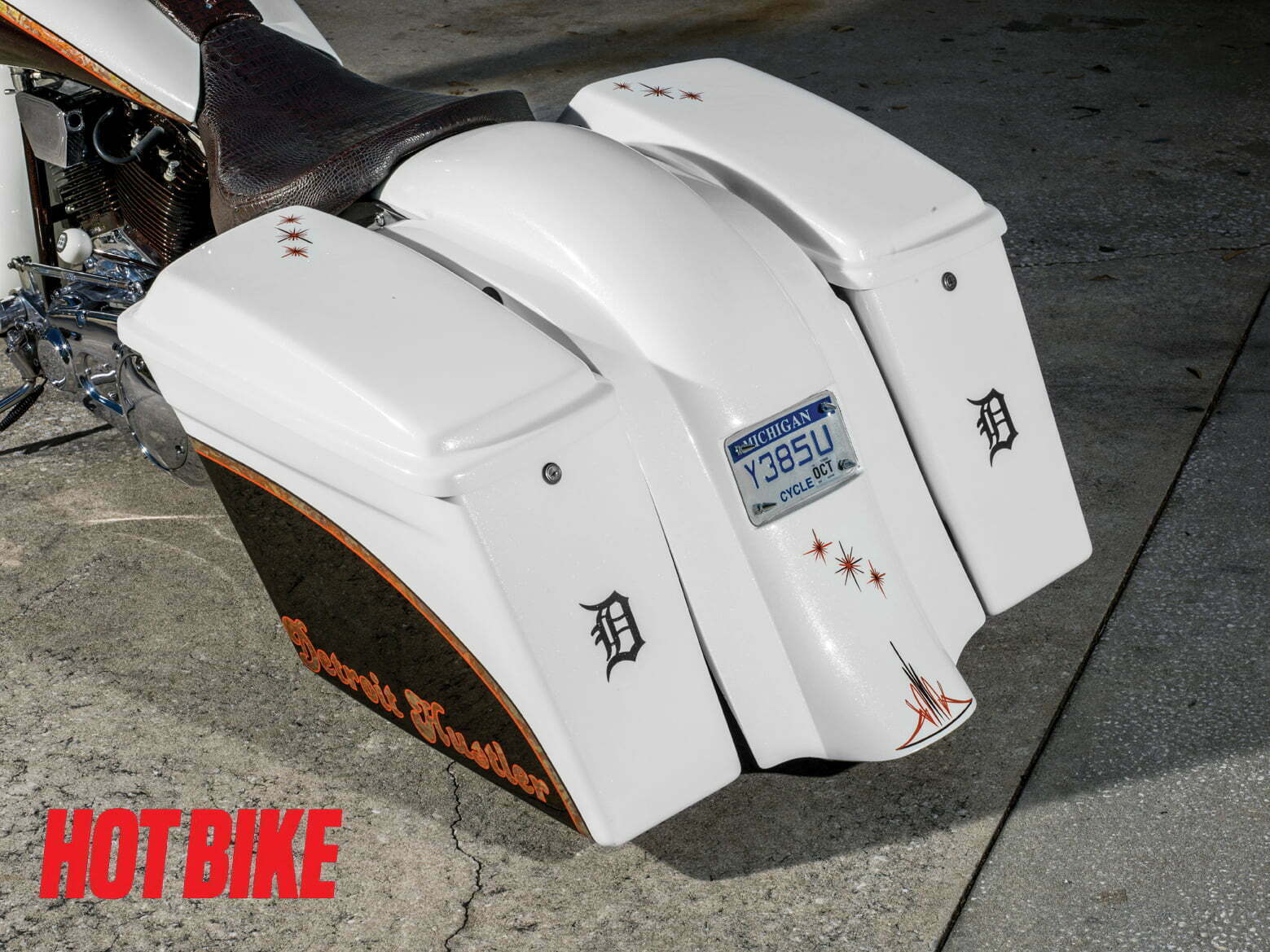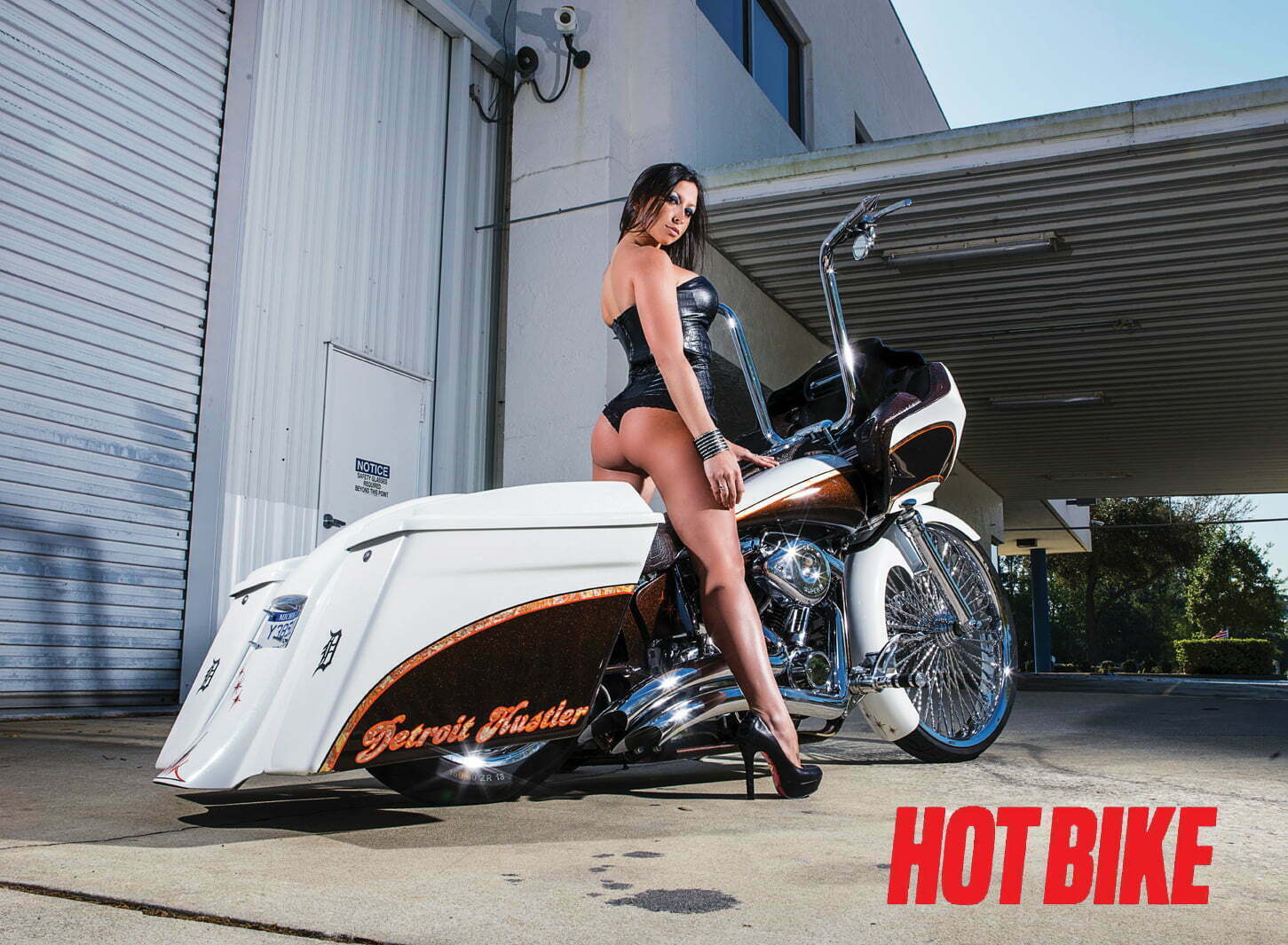 When you operate a bike shop out of a city like Detroit, you better come correct when it comes to building anything with an American-made motor. Detroit is the official home of everything automotive and is one of the cornerstones of American ingenuity. That's not to say it doesn't have its fair share of two-wheeled history to boast.
Ron Harris, owner of Chop Docs, began as a car guru and was a third-generation body man before making the transition from four wheels to two in 2003. His dad and grandfather were always into bikes, hot rods, muscle cars, and dragracing. Ron saw his path as a bike builder building motorcycles that specialize in old-school one-off builds.
We found the "Detroit Hustler" featured here to be a stray from the typical rake, flake, and chop type of bike usually found coming from the Waterford, Michigan, garage. Taking a page from the West Coast handbook of styling, Ron actually reworked this bike from a former build.
The bike started life as a 2000 Big Dog. To give it that "gangster" look, a huge 26-inch Ride Wright wheel wrapped in a Fat Katz fender was added up front, as well as the extended Gator Box bags in the rear, giving it that slow and low attitude. But don't mistake the look for only a boulevard cruiser with an S&S 107ci motor sitting center between the slammed front and rear air ride suspension. Giving homage to Ron's chopper roots, a Fabricator Kevin's jockey shifter allows the rider to bang through the gears with a carefully coordinated hand or foot—whichever looks the coolest at the time.
Lowrider-style bikes are all about the paint. To be a heavy-metal cruiser, it's got to flow like an '80s Aqua Net feathered hairdo. For that, a combination of Root Beer and white was used with a simple orange striping, giving it that signature pop of paint.
There is no cruising the streets without proper tunes, and a host of JL Audio speakers are neatly tucked in a modified Road Glide fairing wrapped in snakeskin to match the seat and the dash.
The Detroit Hustler might have been built in the Motor City, but make no mistake of where it fits in. From the West Coast to the Florida Keys, Chop Docs proved it could build a bike of beauty that can flow from coast to coast.