It might come as a surprise that the last engine drag racing legend Ray Price ever built now resides in an FXR—not a dragbike.
Harley-Davidson record-setting drag racer Ray Price opened up a shop, Precision Cycle, in 1973. It later turned into Ray Price Harley-Davidson of Raleigh, North Carolina. Ray was known for developing the first motorcycle wheelie bar and two-speed drag racing transmission. He passed away in 2015, but his shop lives on as Tobacco Road Harley-Davidson, with the same crew running day-to-day operations.
Price was still building engines all the way up until he got hurt drag racing at the age of 65. One of the last engines he put together was a Twin Cam, set up to be a powerful daily rider. That engine sat on the shelf for several years after Ray's death, until General Manager Mark Hendrix and team came up with an idea. The shop's local Drag Specialties rep happened to have an FXR frame laying in his garage, "and we thought this sounds like a good project," Mark said.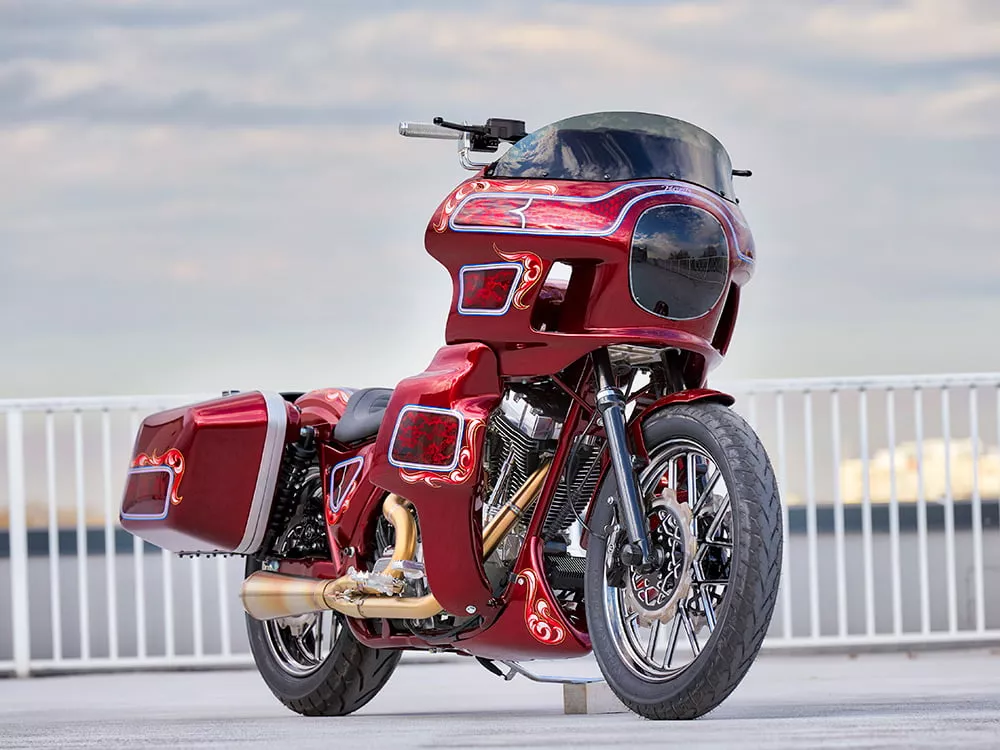 The engine was already built using S&S Evolution cases, so the team could use the stock FXR frame with no modifications. The 2006 Twin Cam features Screamin' Eagle 10.25:1 pistons, Leineweber T35 cams, and stock H-D heads with porting and polishing work done by Ray. It's topped with an S&S Super G carb and velocity stack.
"It's special to us," Mark said. All of the motors Ray built had hand-stamped RPP (Ray Price Performance) inside the engine. "So down the line if someone ever takes it apart, they'll find Ray's mark."