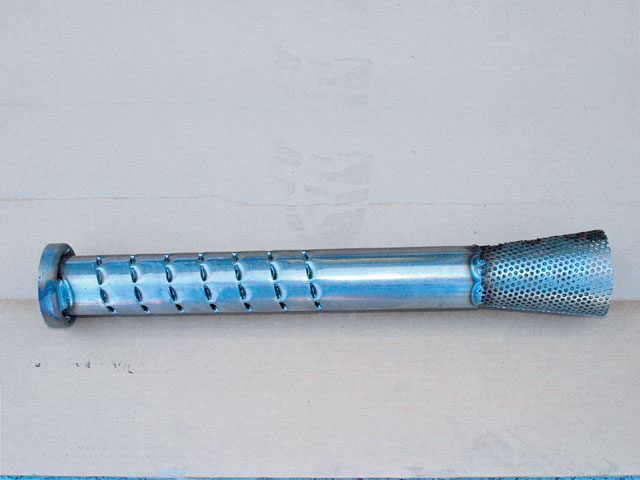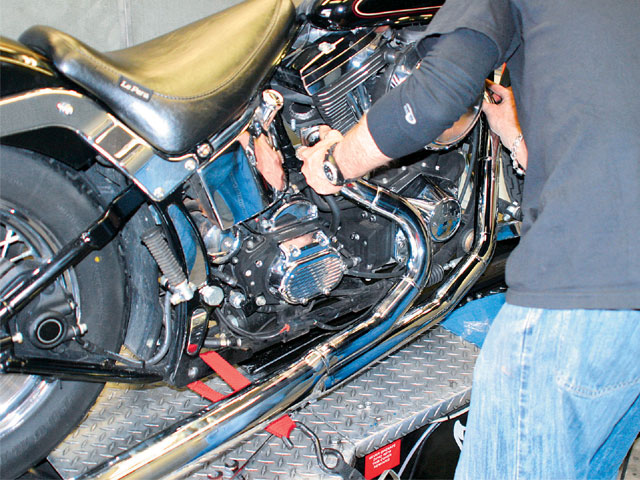 Samson Exhaust has been in the exhaust business for quite some time and has earned a reputation for making a good set of pipes. If you are in the market for a new set, no matter whether you want something with good looks, good sound, good performance, or all three, Samson has several different lines of pipes to suit your needs.
One of the company's latest lines is the Caliber high-performance exhaust. The Caliber line of pipes was designed to show increases in torque and horsepower while maintaining that deep sound for which Samson pipes are known. Caliber pipes feature a state-of-the-art four-stepped header system designed by Caliber's R&D; team under the watchful eye of Kenny Price, owner of Samson Exhaust.
Except for a couple of covers here and there and a different seat, this '96 Springer Softail looks pretty much the way it did when it rolled out the factory doors 10 years ago. Even though our plan is to turn the stock Evo into a tire-shredding machine, our bank accounts are not on the same plan. So in the meantime we decided to go the quickest and easiest route to obtaining more horsepower and torque and bolt on one of Caliber's new exhaust systems.
Our baseline run produced 45.76 hp and 60.83 lb-ft of torque. After bolting on the Caliber exhaust, our best run put out 51.88 hp and 68.42 lb-ft of torque. Without any tuning and still running the stock air cleaner, we were able to pick up 6.12 horsepower and 7.59 lb-ft of torque-not too bad for $500 and about an hour of work.