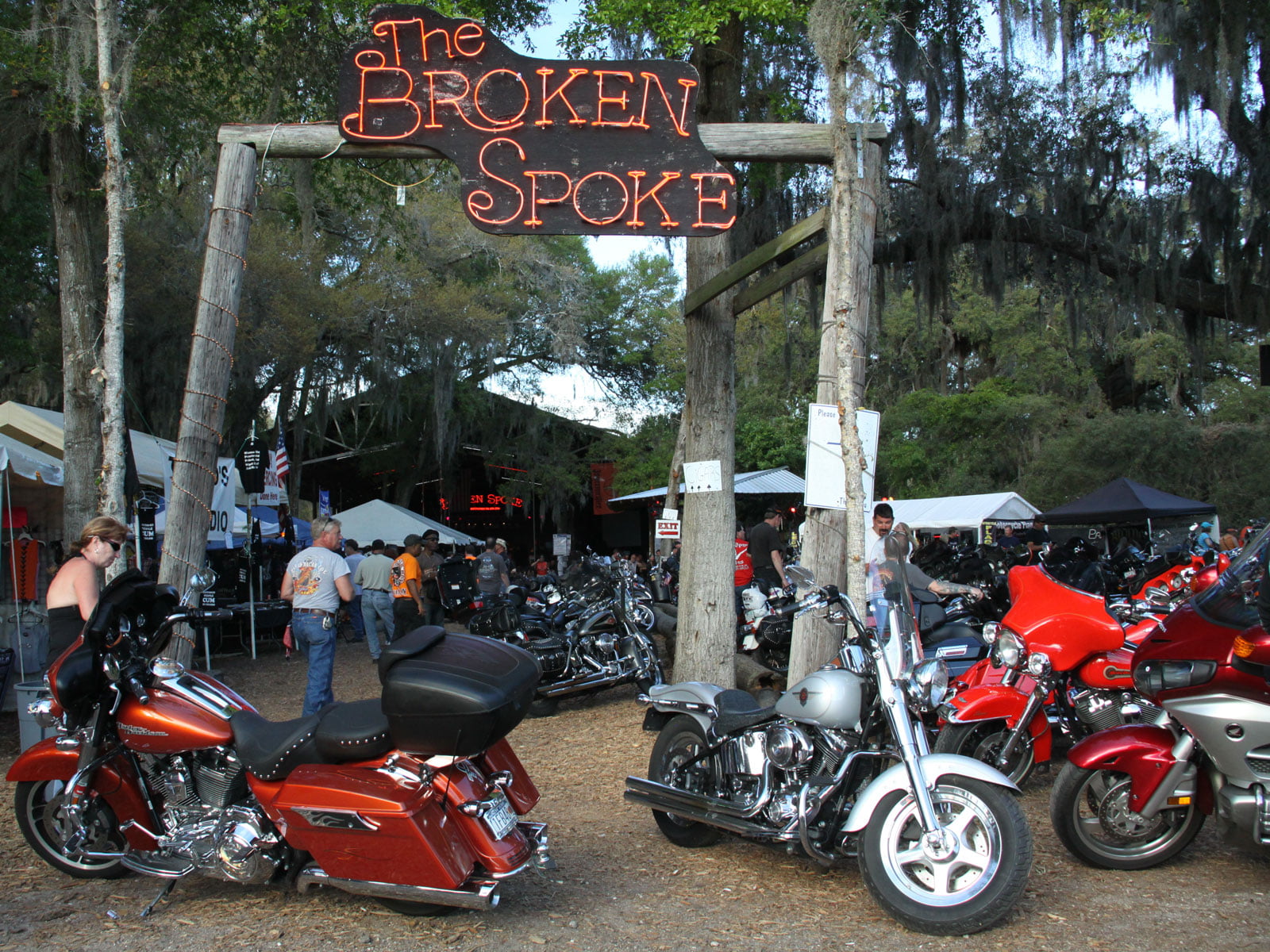 Have you ever wondered how to get your bike featured in a national motorcycle magazine? Want to have your hard work displayed on the glossy pages right next to the best in the business? Well this year during the First Annual Daytona Bike Week Twisted Tea Editor's Choice Bike Show, The Broken Spoke and the National Motorcycle Magazines have the answer.
For the first time ever Bike Week attendees, scooter tramps, and old heads can make their way to the Broken Spoke Saloon on Tuesday, March 12, 2013 noon where 15 of the national motorcycle publications will be throwing an e day show, the first of it's kind in the history or motorcycle magazines. Each magazine editor will select a bike from the show to award as their "Editor's Choice" it will receive a trophy from that magazine, and a full feature in a future issue. That's right man, go get the pan shined up, it's on!
In addition to the Editor's Choice Awards there will be 12 classes awarded for the best sportster, big twin, bobber, chopper, pan, shovel, bagger, cafe, import, and antique motorcycles of the day. Twisted Tea is going all out to make sure everyone gets a chance to get their bike in this show so there is NO ENTRY FEE!!! That's right, this round is on Twisted Tea and the Broken Spoke Saloon. There will be tons of prizes and give-a-ways all day long from Twisted, the Broken Spoke Saloon, all the magazines and other companies from the motorcycle industry.
But wait, there's more. Spend the day at the Broken Spoke Saloon and meet your heroes from the pages of the national magazines or take this opportunity to argue with something they've said in the past. Don't miss this opportunity to swap stories with the folks that bring it alive each month. Each magazine will have a booth at the Broken Spoke that day so all you have to do is show up. You'll have the chance to meet staff members and editors from American Bagger, American Iron Magazine, American Iron Motorcycle Bagger, Bagger, BikerNet.com, Cycle Source, Easyriders, Hot Bike, IronWorks, RoadBike, Road Iron, Street Chopper, The Horse, Wrench, Thunder Press, Urban Bagger. There will be representatives on site from the motorcycle rights organization Motorcycle Riders Foundation as well, so bring along your MC Rights issues for a good chance to talk to those who know the answers.
Registration begins at high noon, what more fitting a time for the Broken Spoke than shoot out hours, right? Awards will be announced by 6pm. And from there the party will be on at the Daytona Broken Spoke with Big Engine performing, and for the first time ever, the big guns from the custom bike magazines of the world all together for a show of this magnitude. You won't want to miss it.
For more info: [email protected]
For early sign up: [email protected]
For Sponsorship Opportunities: [email protected]