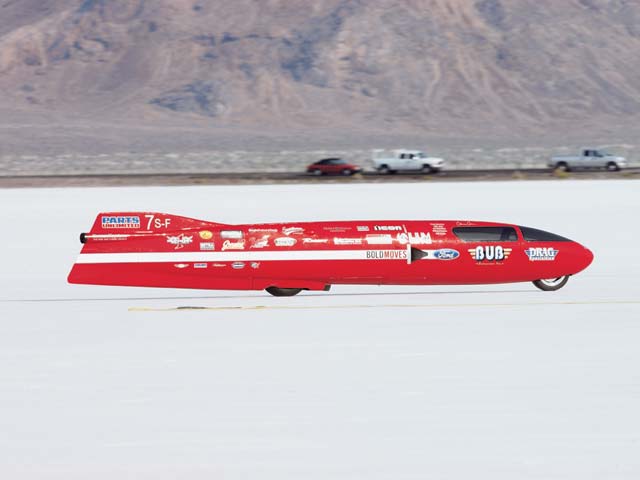 ** 354 MPH!**What does 354.832 mph on two wheels feel like? World-record-setting speed, for one. Two Motorcycle Hall of Fame inductees teamed up the first week of September and set the new absolute motorcycle land-speed record at the Bonneville Salt Flats in Utah during the AMA/FIM International Motorcycle Speed Trials by BUB.
Chris Carr, a 2004 Motorcycle Hall of Fame inductee, piloted BUB's No. 7 streamliner to the record by running a two-pass 350.884-mph average. Denis Manning, who will be inducted into the Motorcycle Hall of Fame this October, built the streamliner. The legendary run by Carr will place him in the Guinness Book of World Records for the fastest motorcycle ride ever.
Carr broke the record of 342.797 mph set by Ack Attack just two days before. The Ack Attack beat the 16-year-old, 322-mph record set by the Easyriders streamliner piloted by Dave Campos.
For more information, log on to www.bub.com.