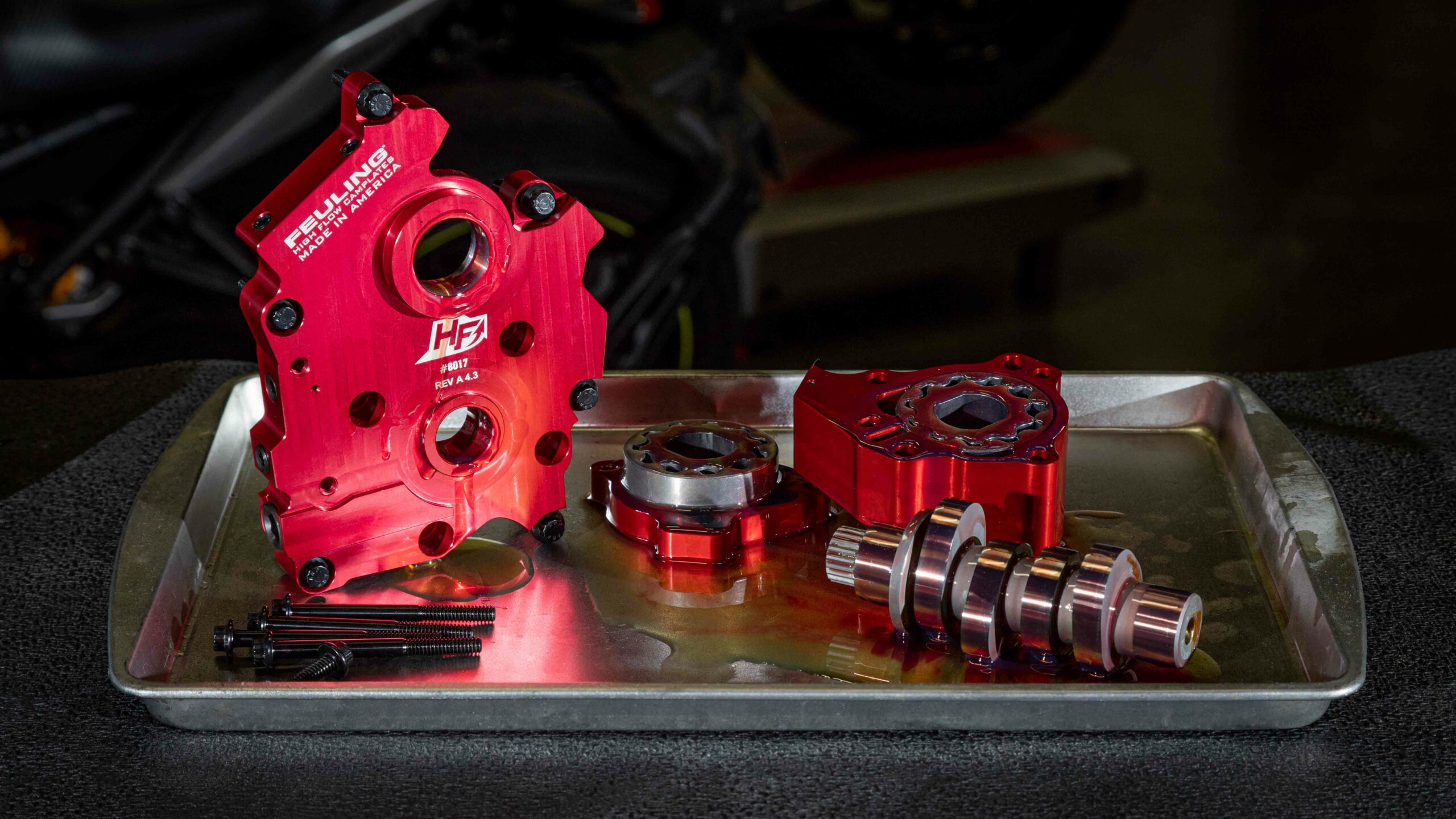 It can definitely be a little daunting when piecing together the right performance components for swapping your factory Harley-Davidson Milwaukee-Eight cam for a performance cam. Maybe you want new pushrods and lifters too. What about a new oil pump? How about a new camplate as well? There's a lot to think about if you order things a la carte. You might be left scratching your head because the parts you compiled didn't work together as well as you hoped.
Feuling's Camchest Kits for Harley-Davidson Milwaukee-Eight models include everything you need for giving your factory Harley a serious boost in performance. And everything you need is included in one kit. Whether it's a nice increase over stock with a subtle cam upgrade, or a serious boost in performance with a Race Series kit, Feuling has you covered with tons of options, but they also include the rest of the components you might need to make it all work.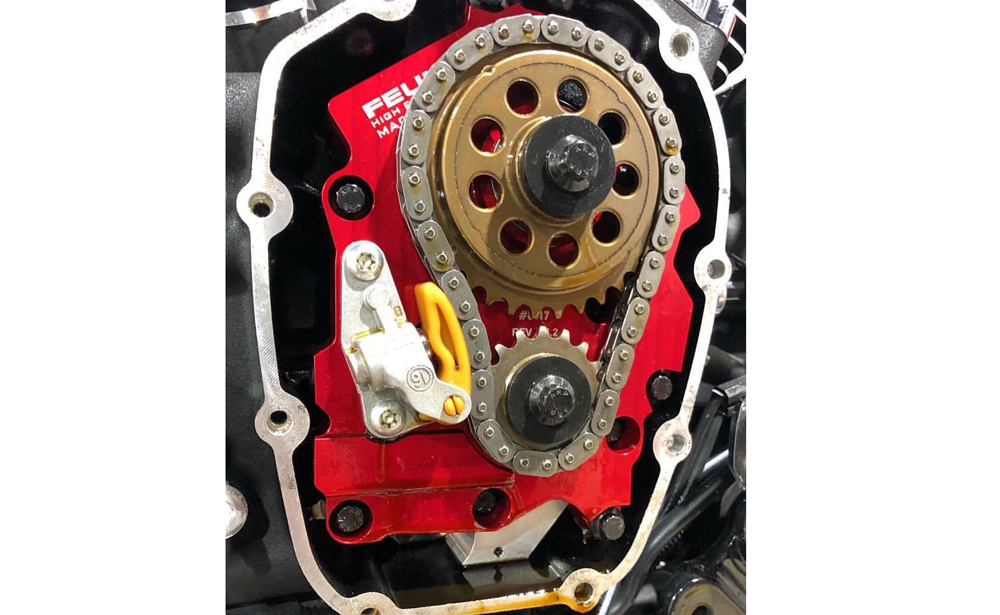 Each Feuling Camchest kit includes all necessary components from top to bottom of the camchest conveniently packaged in one setup. Basically, Feuling took the guesswork out of the ordering process and guarantees maximum reliability, peak performance and the coolest engine and oil temperatures obtainable.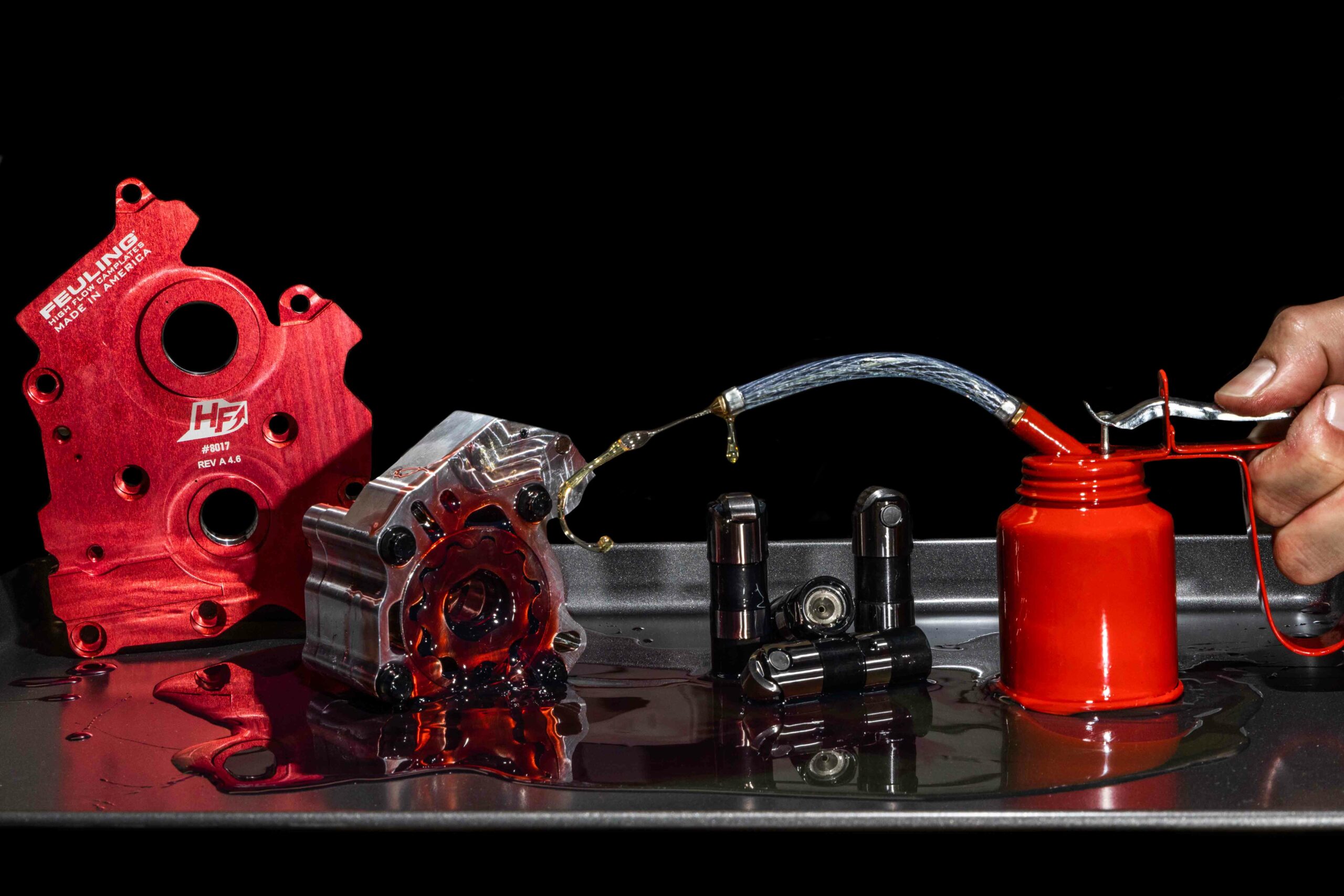 Quieter and smoother engine operation

Increase oil pressure, scavenge volume and engine oil flow

27% more pressure and scavenge gear volume over stock

42% more scavenge volume with port sizing, matched passages and holes to the engine case

68% more oil volume to the crankshaft and connecting rod bearing

15-25 degree cooler engine temperatures

15-30 degree cooler oil temperatures

10-30 more PSI of oil pressure

Reduces wet sumping, blow by and oily air cleaners

Magnets in oil pump to help protect gears and pressure relief valve

Test results show 2 HP gain and 2 ft/lbs of TQ gain to the rear wheel on Milwaukee-Eight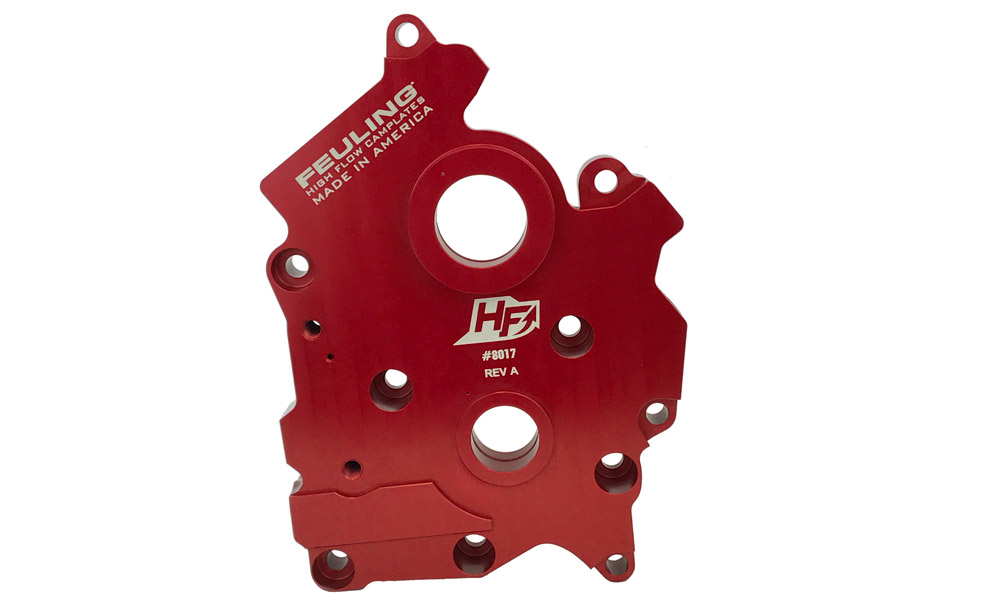 Feuling's Race Series Kits include a Race Series complete oiling system (billet 7075 oil pump, Race Series lifters and High-flow billet 7075 aluminum camplate). The hydraulic lifters in the Race Series kits have a full .200 of total travel designed with a slower bleed down rate to handle heavy valve spring pressures, increase engine RPM before valve float, and feature increased roller clearance for steep ramped camshafts and clearance for the Milwaukee-Eight front exhaust camshaft lobe flange.
Feuling's HP+ Series Kits includes a billet 6061 aluminum high volume oil pump, Feuling high-flow camplate, HP+ Hydraulic roller lifters and cam installation kit.
All the Feuling camchest kits are made to fit 2017-2022 Harley-Davidson Milwaukee-Eight engines with whatever cam configuration your little hot-rod heart desires.