Feuling Parts' BA Race Series Air Cleaner Kit is a great overall setup for Harley-Davidson Milwaukee-Eight owners available in a black anodize finish with a solid air cleaner cover and a red air filter. Originally designed for the Feuling 130 Bagger GP race engine, what is now the company's Race Series (RS) BA air cleaner, comes in just under an inch taller and boasts an impressive 33% increase in filter size over the standard fit BA Air Cleaner. NOTE: Requires mid foot controls.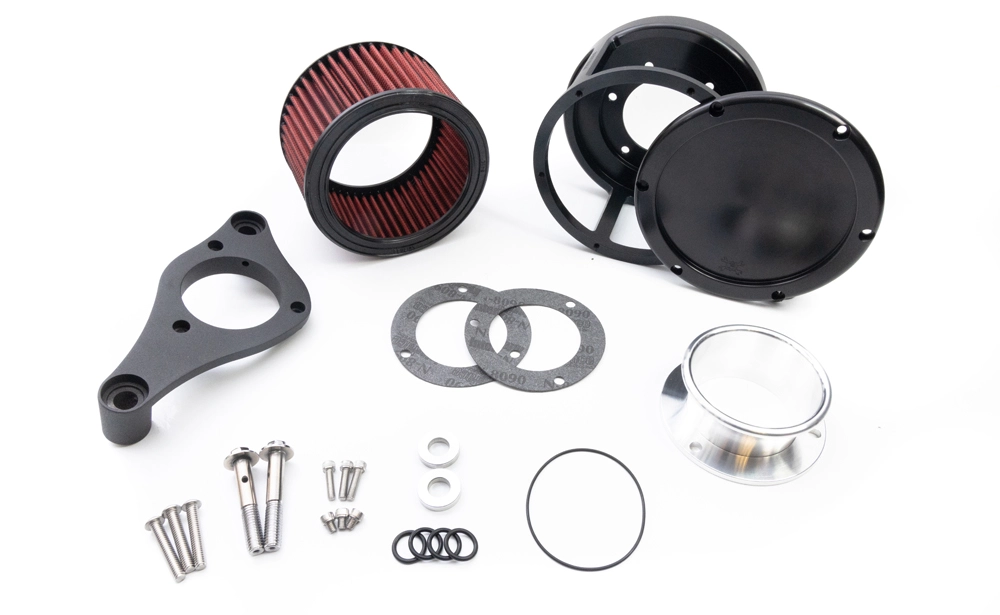 With years of experience designing improved cylinder heads, combustion chambers and intake manifolds, Feuling brings light to a new bolt-on air cleaner design for Harley-Davidson motorcycles. The Feuling BA Air Cleaner lengthens the intake runners and increases air velocity, delivering added volume for balanced dynamic flow.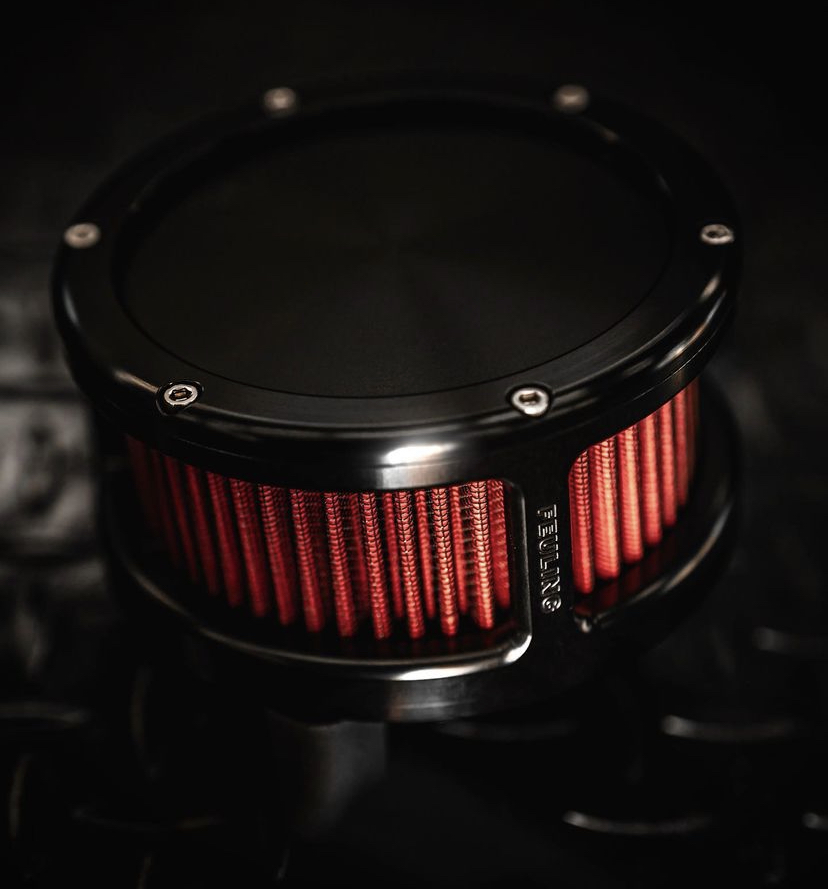 The BA air cleaner features a high-flow billet aluminum velocity stack with optimal opening diameter, outer lip and internal (ID) taper. The BA Air Cleaner includes a high-flow reusable air filter and one piece billet cage. The one-piece design creates a clean look and eases installation when compared to the industry standard multi-stack-up construction.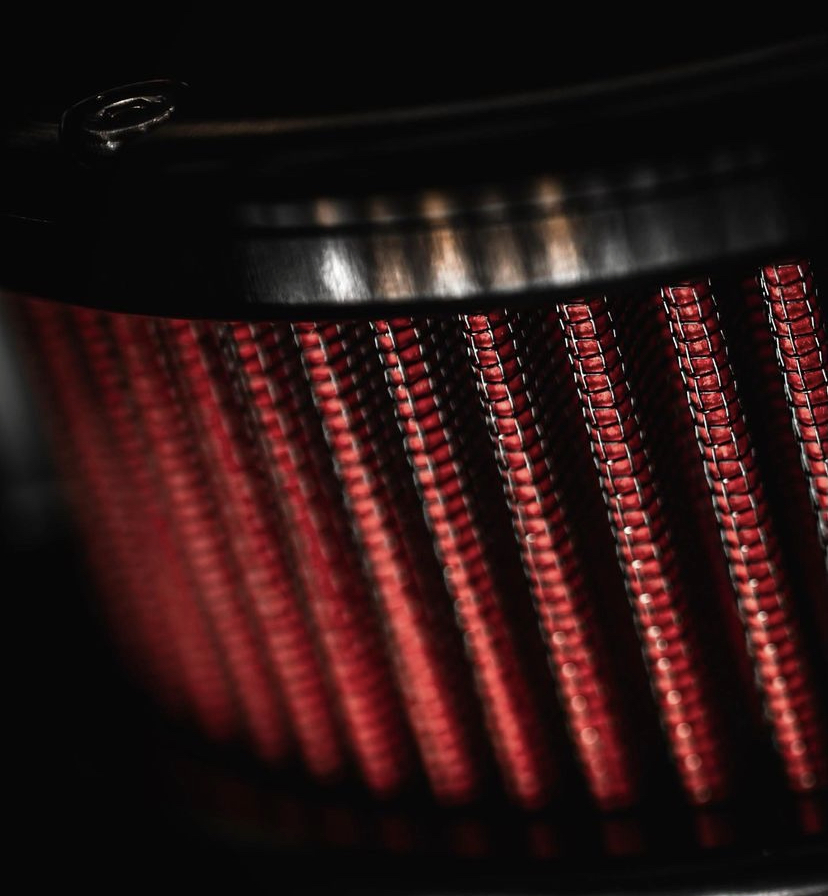 With performance in mind, Feuling created a convertible backing plate offering optional cylinder head venting. Out of the box, the Feuling air cleaner is set up with OEM – style cylinder head breathing, routing into the intake with optimized vent hole locations to meet emissions standards. External "Race Only" venting to atmosphere available with separate purchase of kit #5417 which includes fittings, vent line and breather element. The backing plate is engraved with both "Made in USA" and "Feuling" logos.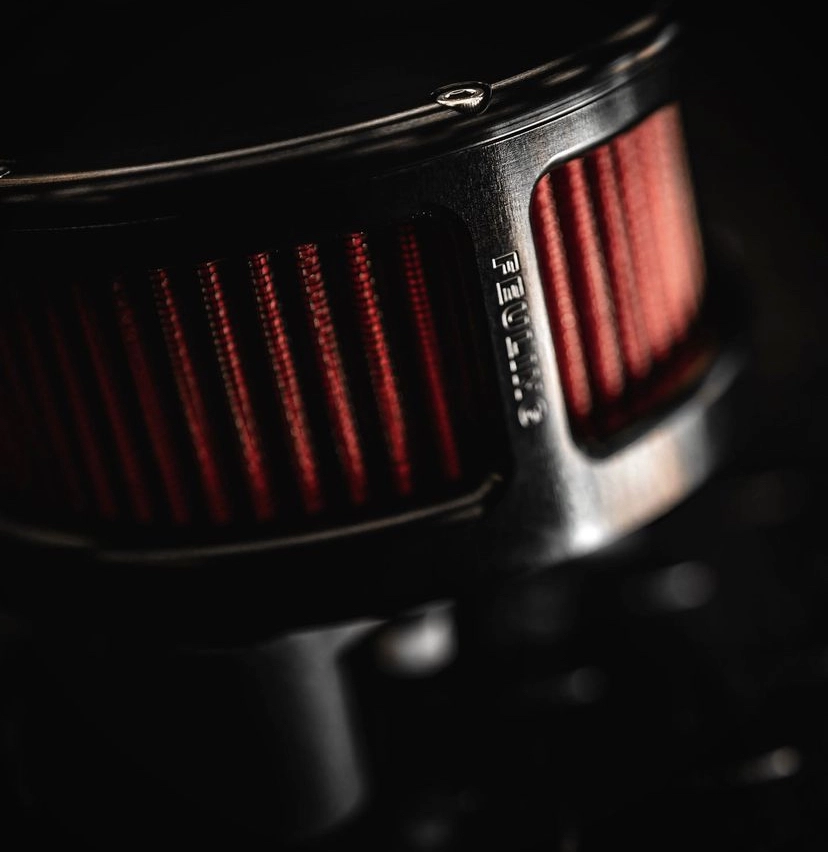 Impressive Horsepower and Torque gains on any engine and exceptional gains seen on engines running modified and/or ported cylinder heads along with intakes and larger throttle bodies. Developed and designed on the flow bench, dyno tested and track proven.
Available in raw, black, or chrome finish, solid or clear cover and red or black filter element.

Race Series requires mid foot controls for leg clearance

Finish: Black Anodized, fade resistance

Made in the USA

Fits 2018-2022 Milwaukee-Eight Harley-Davidson Softails, 2017 Harley-Davidson Touring Models, mid controls required for leg clearance