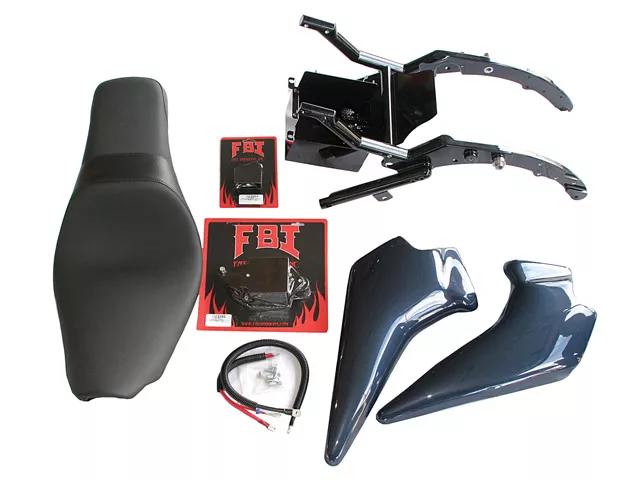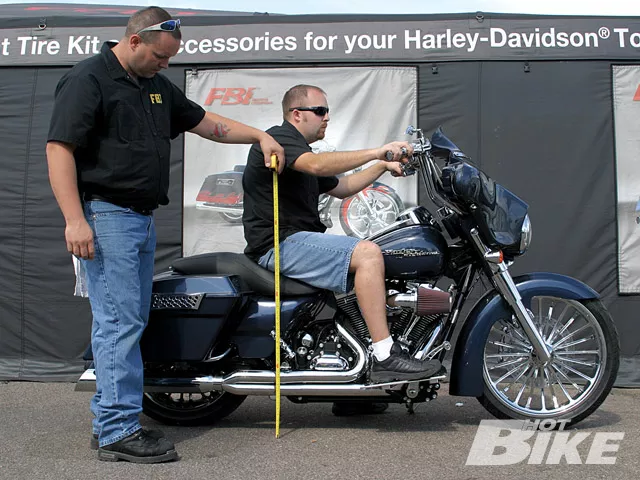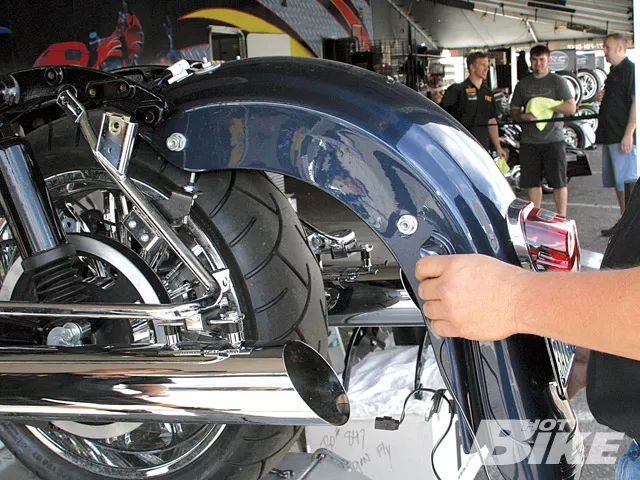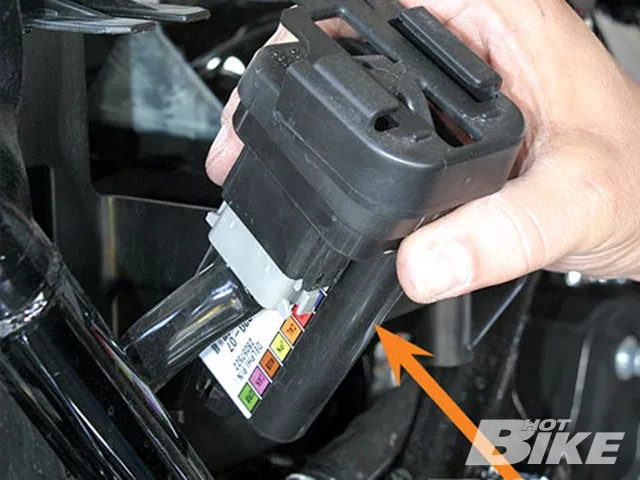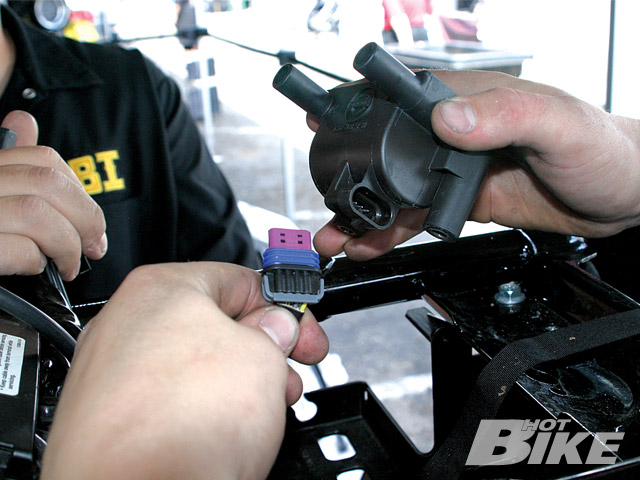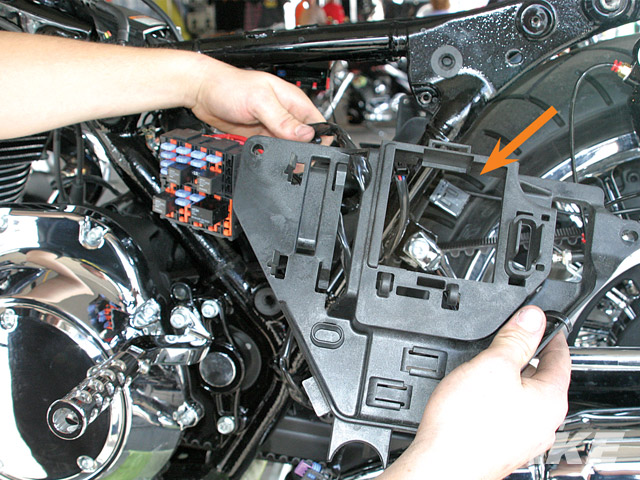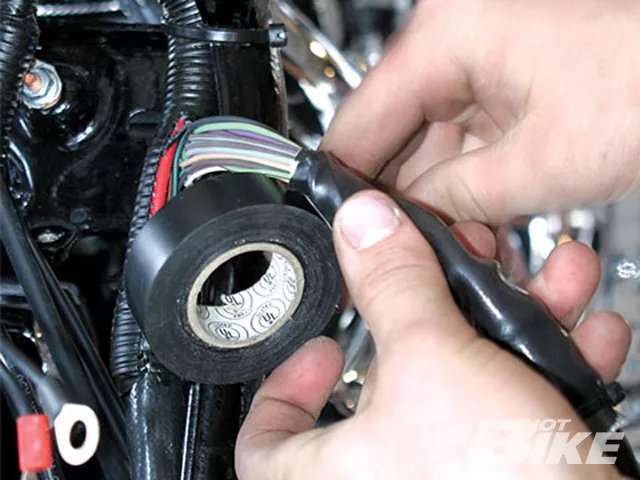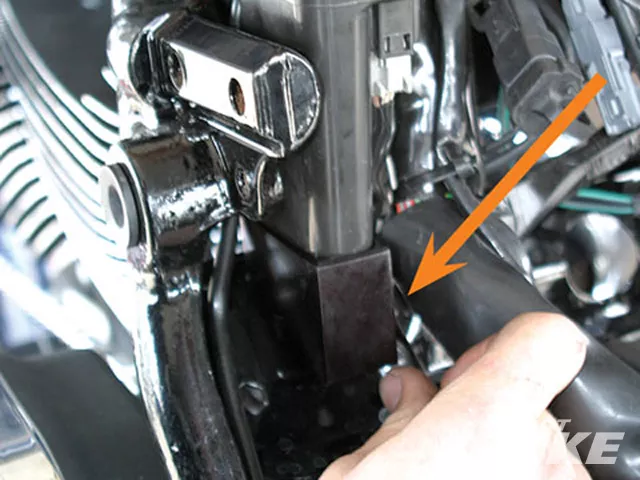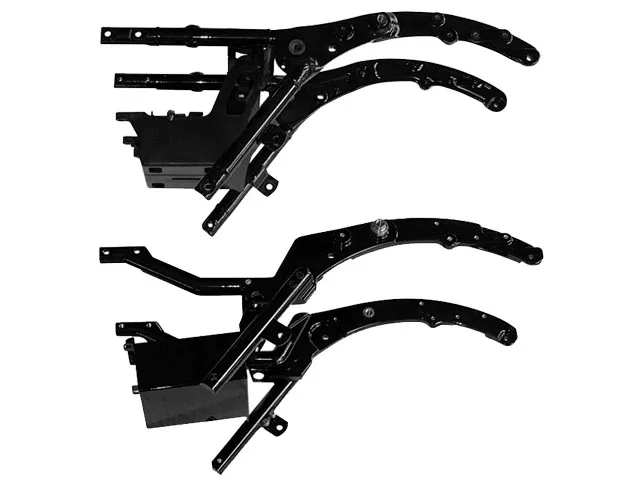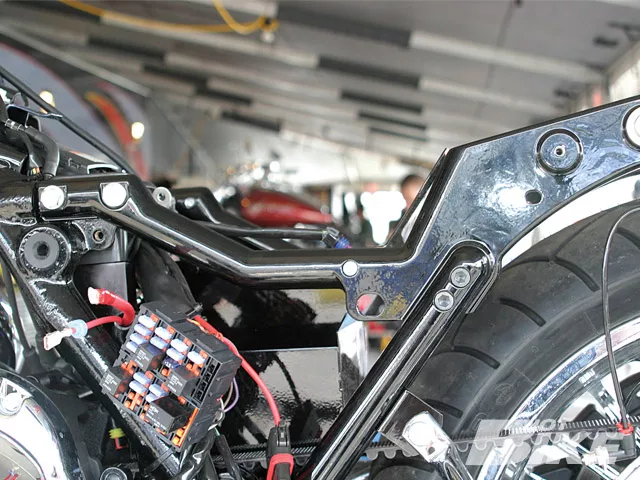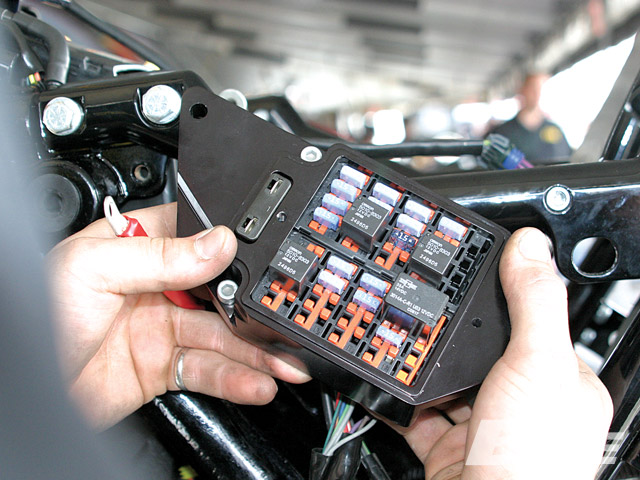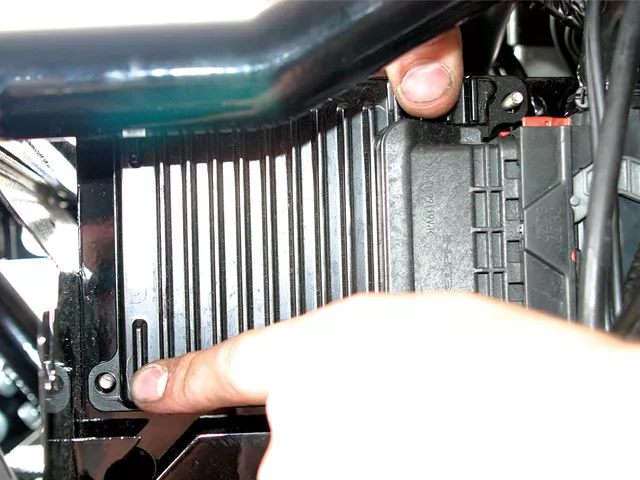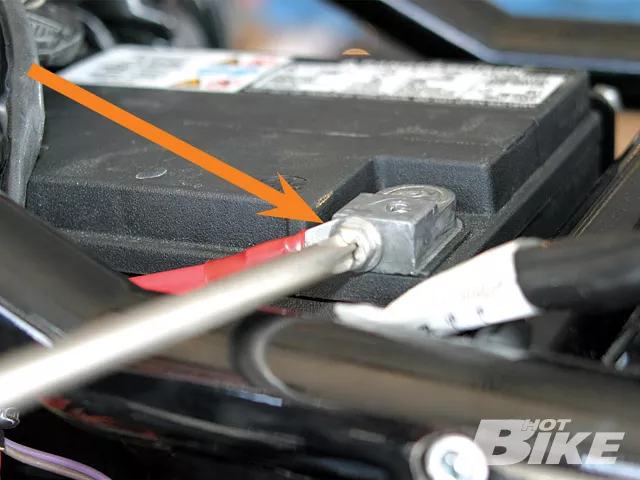 When Harley-Davidson developed a new chassis for 2009 Touring models, the Fat Baggers, Inc. (FBI) R&D; task force went to work and created a new Drop Seat Kit ($1,799.95 with unpainted side panels, with painted side panels $2,050.95) that would alter the Motor Company's rear frame section to lower the riding position approximately 3 inches.
According to Kent Reed, sales and marketing agent with FBI, with this kit they were able to achieve 3 inches of drop in seat height without sacrificing suspension, frame clearance or seat comfort to give riders a better footing for starting/stopping stability and more confidence when they ride, stop, and take off.
The Drop Seat kit's main component is a new subframe, which replaces Harley's tail section of the frame with a reformed tail section that also repositions the location of the battery 90 degrees. The new subframe's tubes-directly under the seat-are positioned lower to fit a new two-up seat (other seat options available) that drops the height of the rider's position when in the saddle. The setup also creates a narrower section at the front of the seat where it meets the tank so it makes it more comfortable and so that you don't get fatigued in the hip area. But most of all if you're one of those guys that have to stand on your tippee toes (do grown men say that?) when immobile this kit is for you. Kent also mentioned that the Drop Seat Kit is going to be available for '96-08 Touring models too, but you will have to do a little cutting and welding to the stock frame.
We ran into the director of FBI, Gary Chipp, at the company's monster tent in Laughlin, Nevada, at the '09 River Run and it just so happened they were about to install one of these kits on '09 Street Glide. It was just another case of being in the right place at the right time, so we snapped some photos as FBI agents Alan Fawcett and Chris Taylor performed the interrogation, er…conversion. The install was relatively easy, just some re-routing of components and such to make room for the new subframe and other additions.