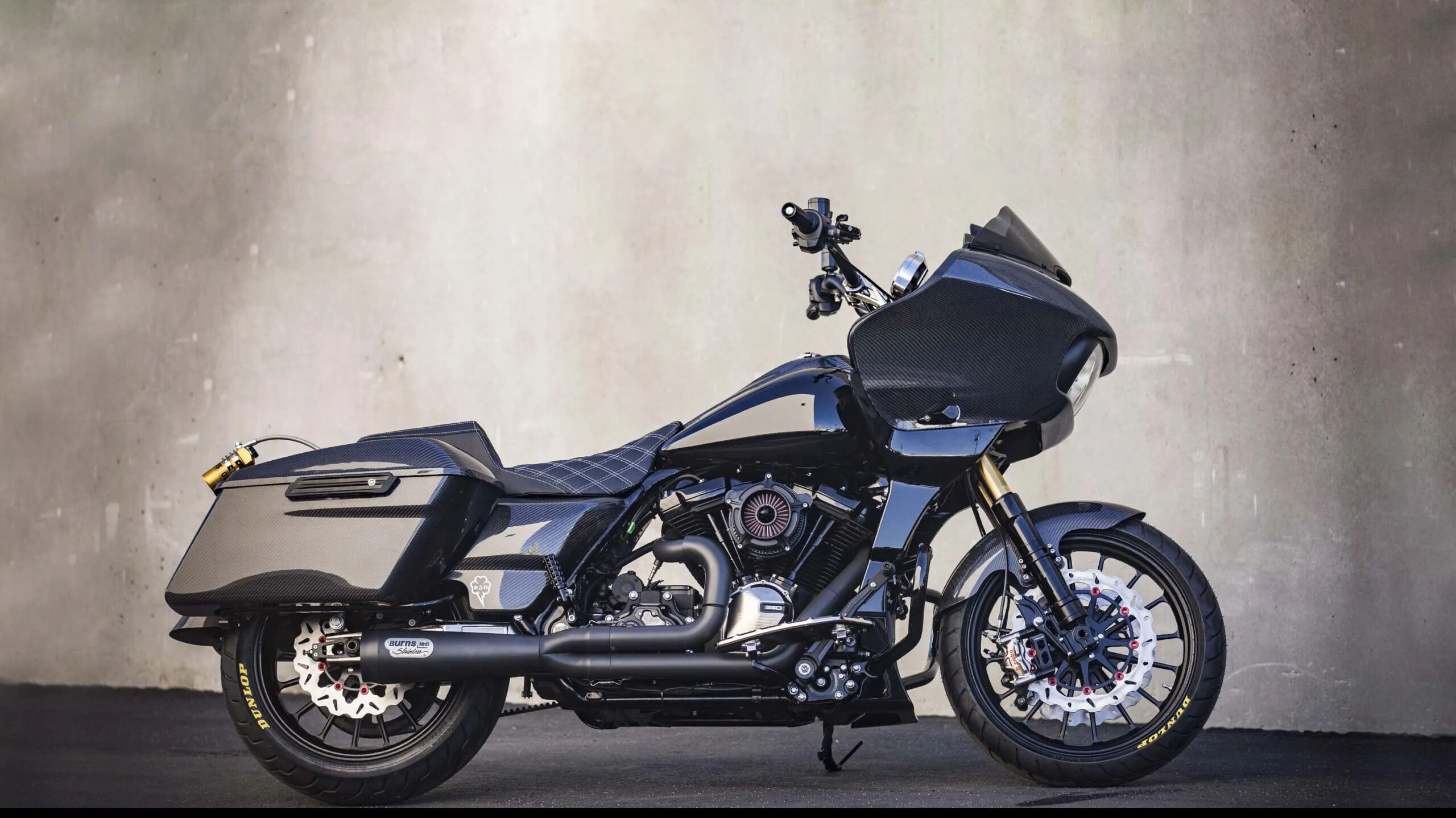 Performance Baggers have come a long way since the days of big wheels and stretched bodywork. Yes, overall handling and horsepower replaced loud stereos and motorized Penny-Farthings. Lean angle, horsepower, stopping power and agility are the rage now and all can be found on Roland Sands Design's latest custom project, the Carbon Bagger.
The Bagger trend has swung wildly from bikes for granddad to massive front wheels, loud stereos and custom bodies with insane paint jobs built for Daytona Main Street. While the over-the-top bagger trend grew, the RSD crew and Roland had a vested interest in high-performance baggers and ensuring the performance was increased rather than decreased. Roland was one of the first builders to push high-performance within the V-twin custom scene and built a brand out of it. It wasn't just baggers, but all forms of cruiser and V-twin that got the performance upgrade at RSD. From Harleys, Indians, Victorys and Yamaha's now defunct Star brand all benefited from high-end performance parts and handling. So, it's no surprise the RSD crew is back in the groove of a trend they helped create. With the growth and popularity of Moto America's King of the Baggers as well as the Bagger Racing League it's been proven there's hunger and a home for track ready Bagger race bikes. The real benefit of racing baggers is the creation of new high performance parts that work for the street. And this is where our current build begins.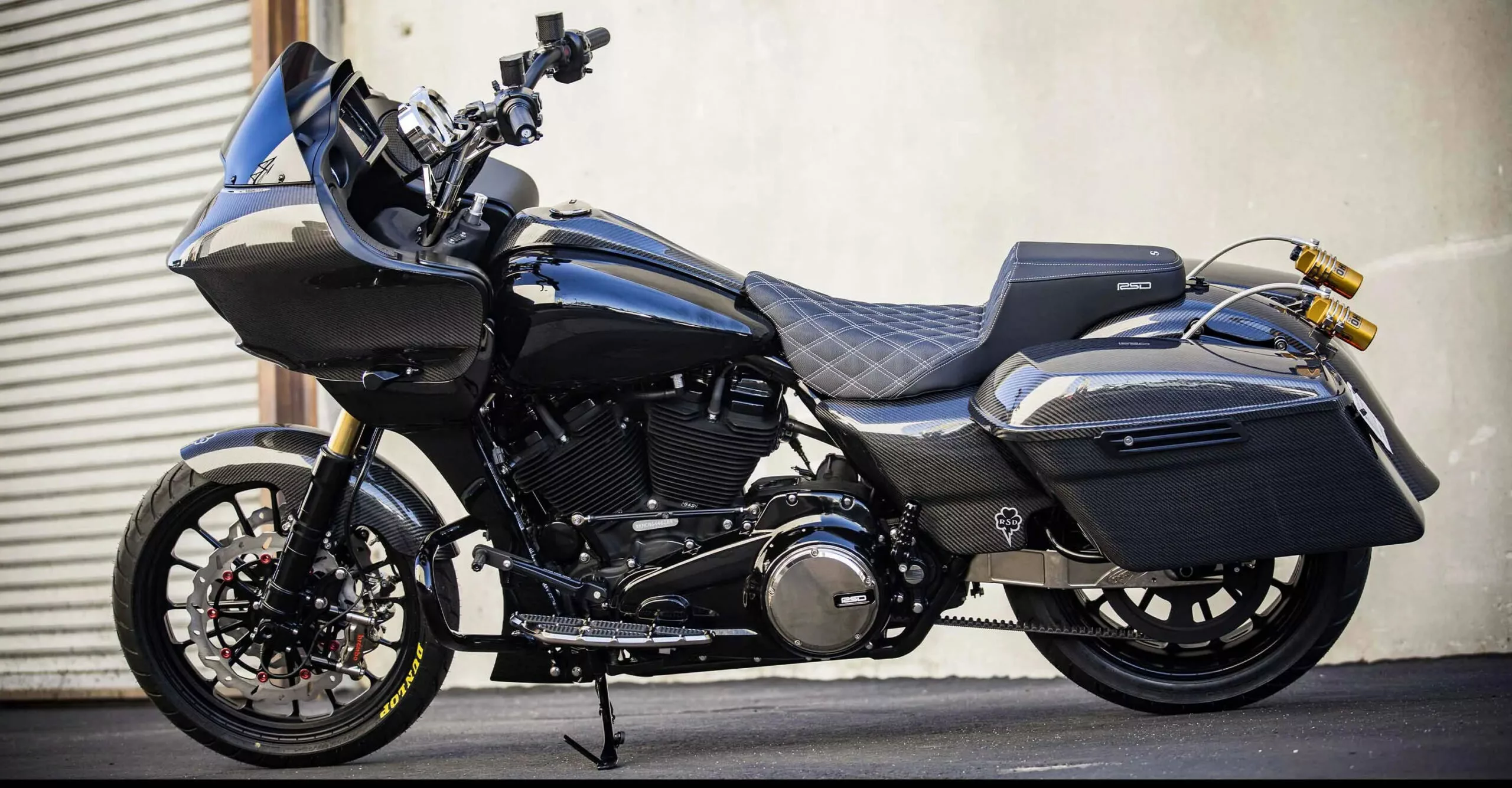 The well-rounded fun machine transformed a stock road couch into a machine that's both fun to ride and still capable of packing luggage and a passenger in comfort. The stock Milwaukee-Eight Harley engine is not a bad machine stock and is far better than it's predecessor, but the aftermarket community has done its part to redefine what a custom bagger is and always should have been: Fun.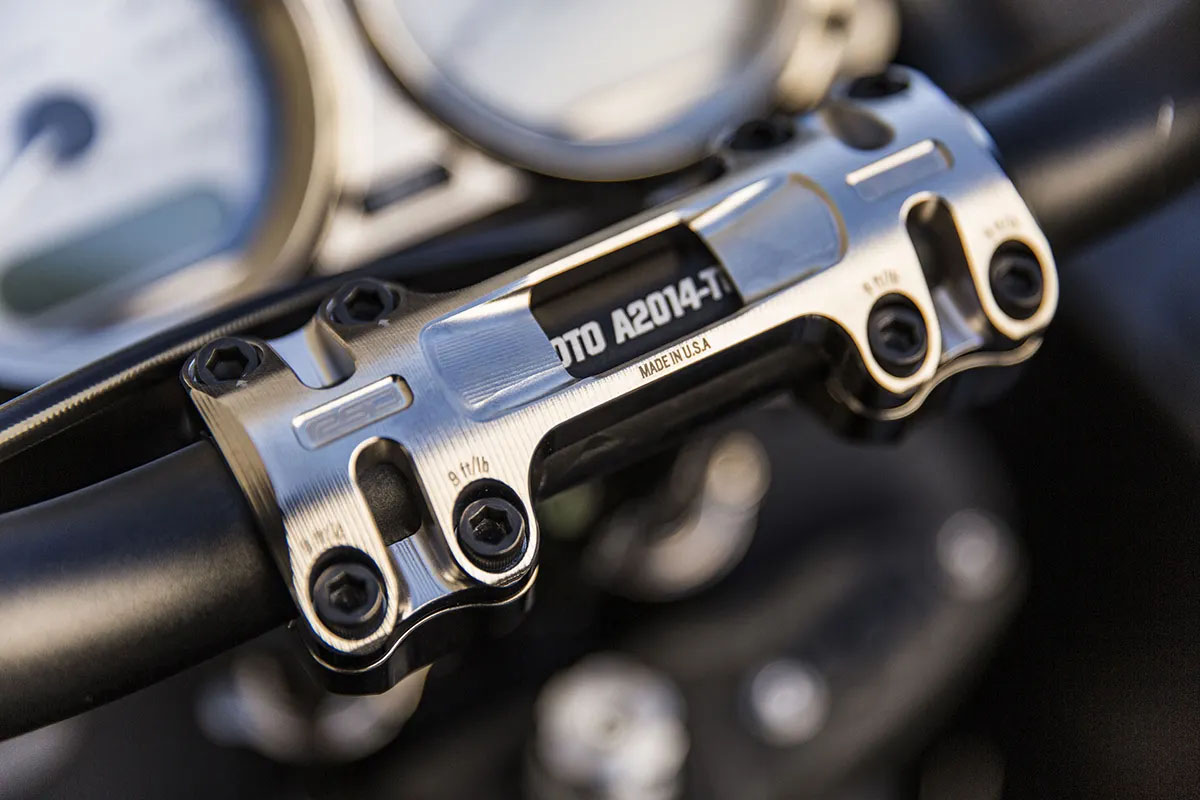 The New RSD Sector Riser and Gauge Relocation setup in the new Nickel finish looks killer and provides a nice overall contrast.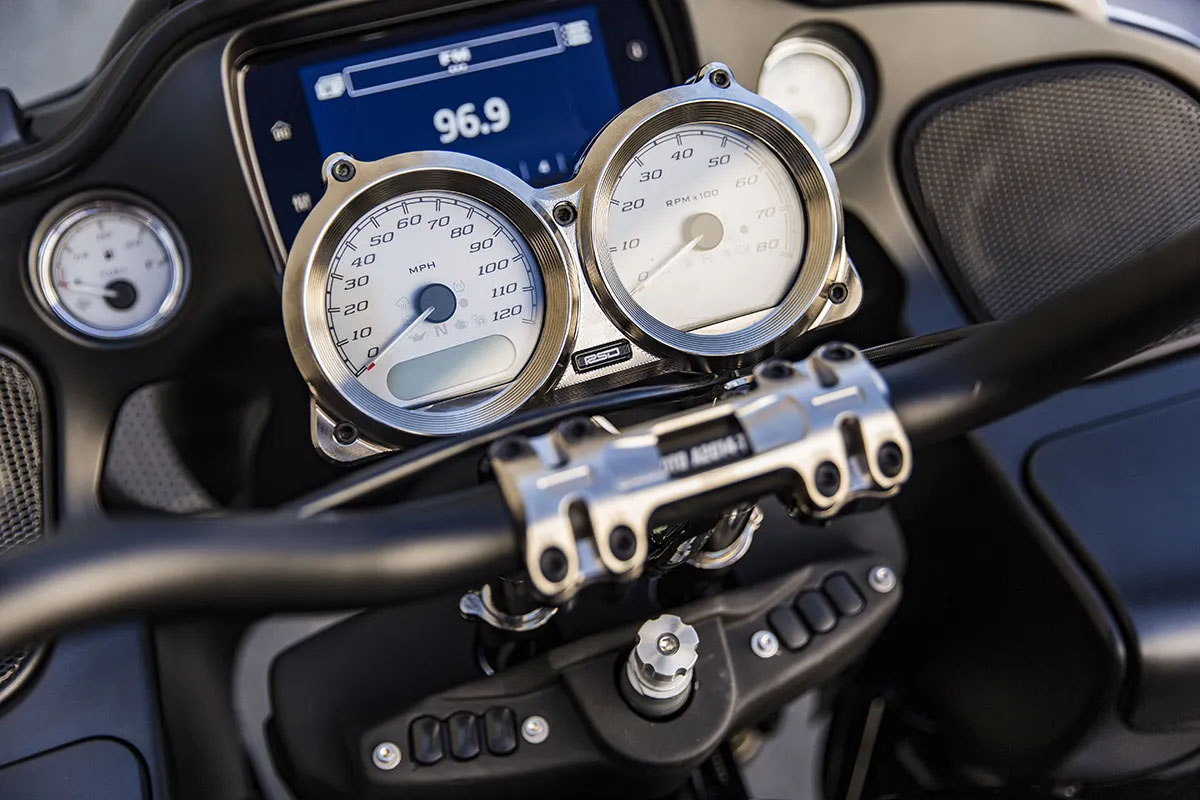 One of the coolest things about building bikes is the RSD crew gets to use the bikes as inspiration for potential new cool products. In fact, they included their newest 10-inch Sector pullback riser kit and bagger gauge mount as well as a prototype dash filler that will soon be in production. RSD has also included some yet-to-be-released parts including the Cam cover, Air Cleaner and Derby cover that includes a crash slider.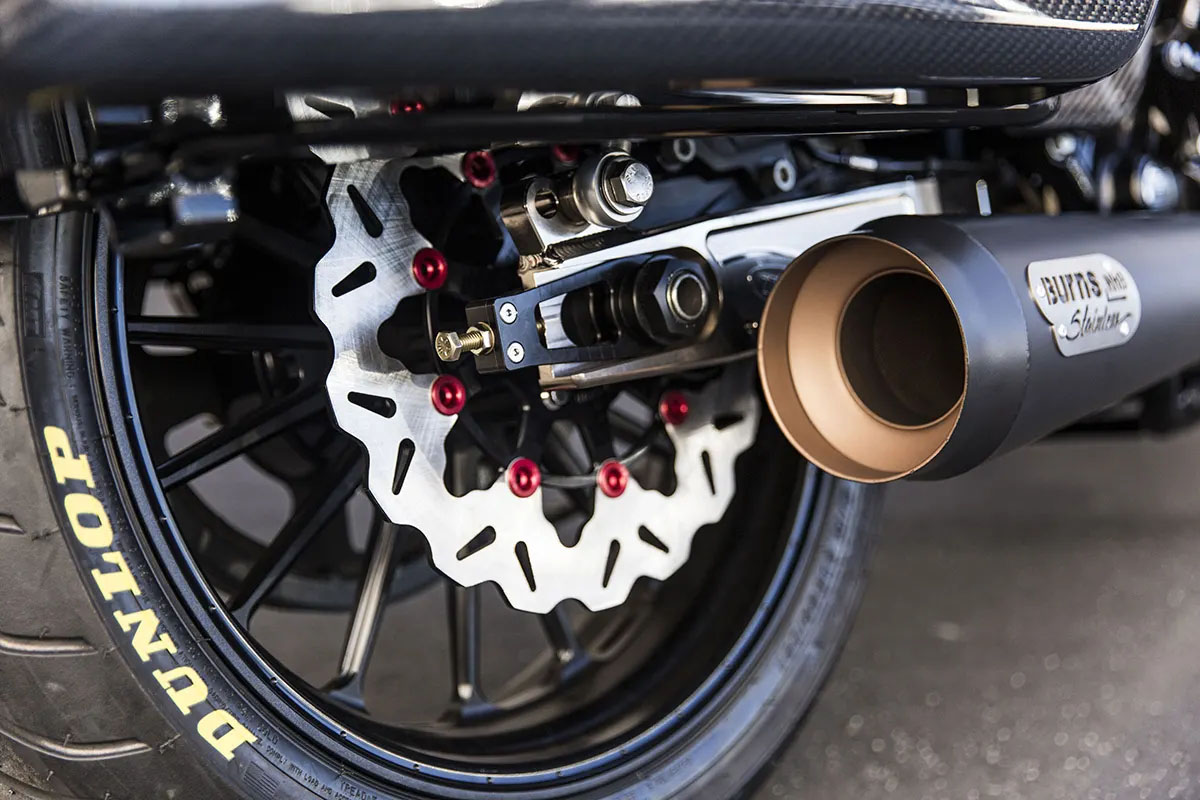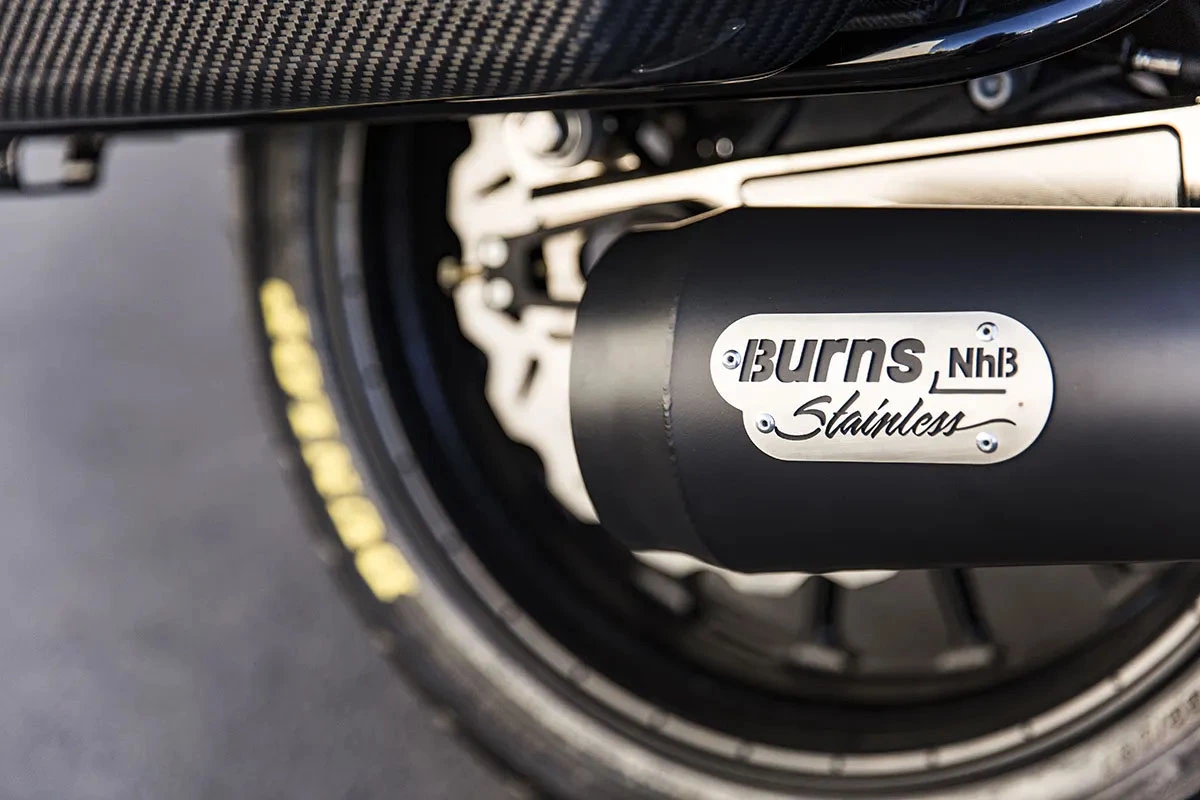 Now, the Carbon Bagger doesn't claim to be a race bike, far from it. But it's obviously inspired by racing. Other upgrades include Diamond Engineering bolt kits, CNC Racing carbon reservoirs with Brembo Master Cylinders, Track Dynamics Nickel Swingarm and a bunch of other radness. 
Oh yea, and RSD didn't do the graphics because the carbon looked so sick, they chose to leave it… at least for now.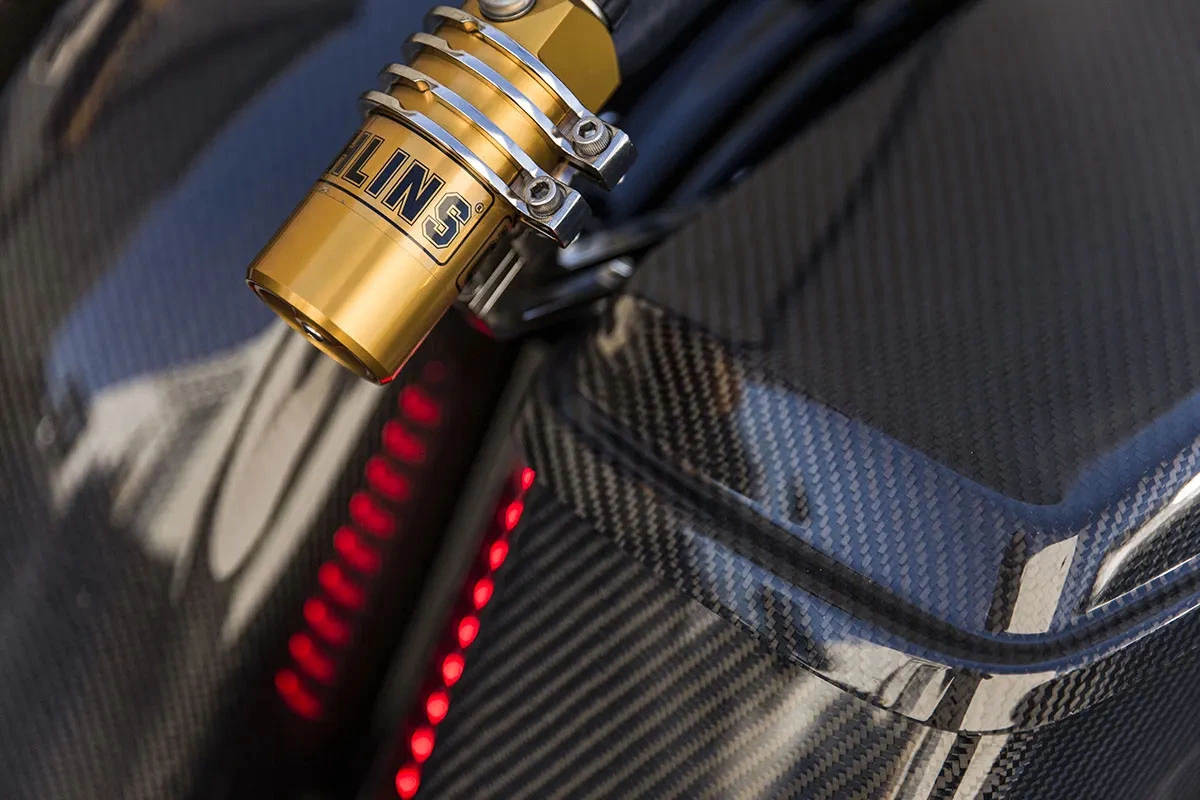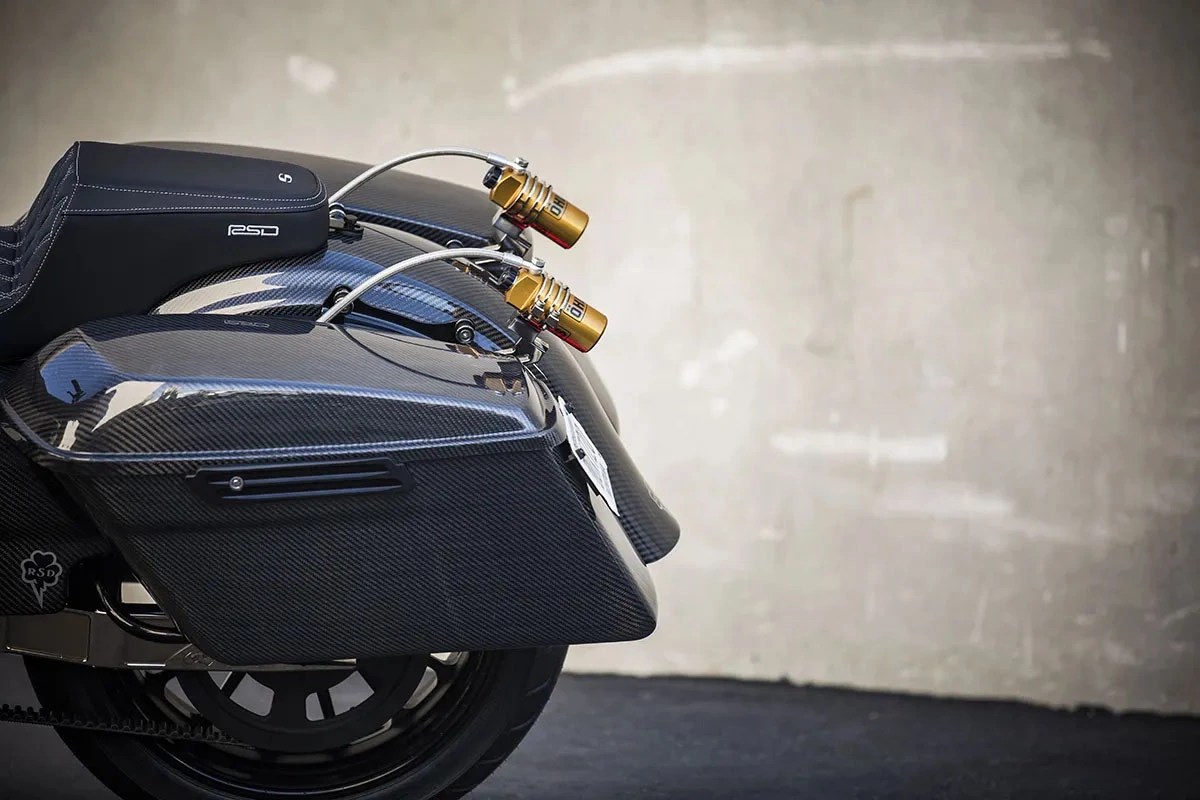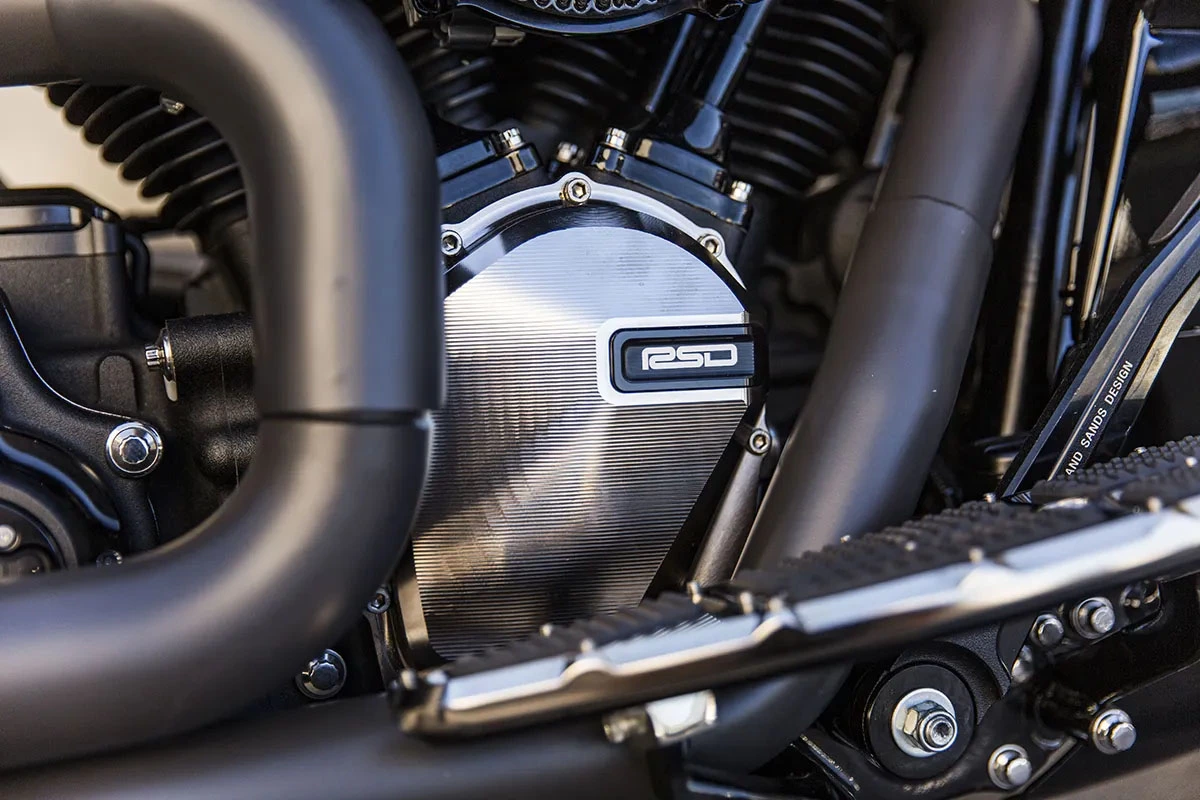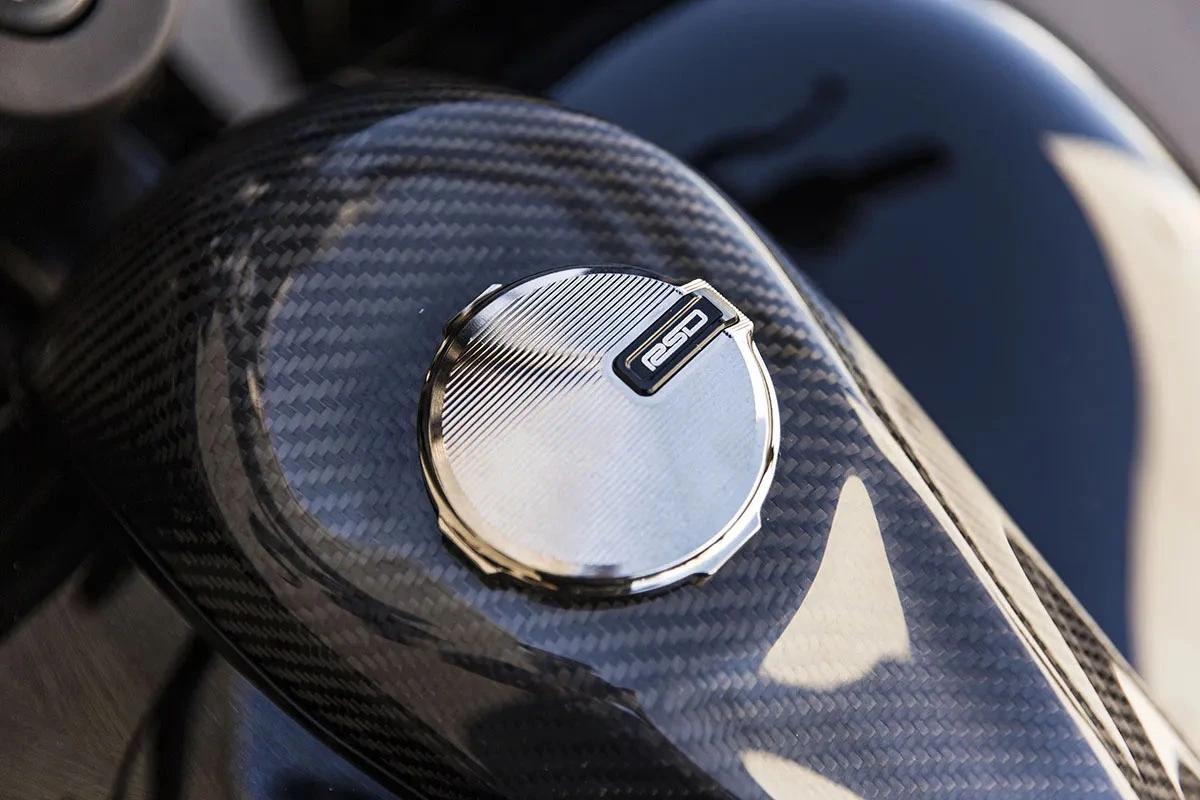 While RSD spends a lot of time racing Indians, they've kept a close eye on the Harley side of the fence, building a collection of high-performance baggers in the past. With RSD's new Sector line of parts, Carbon Bagger was the perfect platform for showcasing some of the new goods from the line.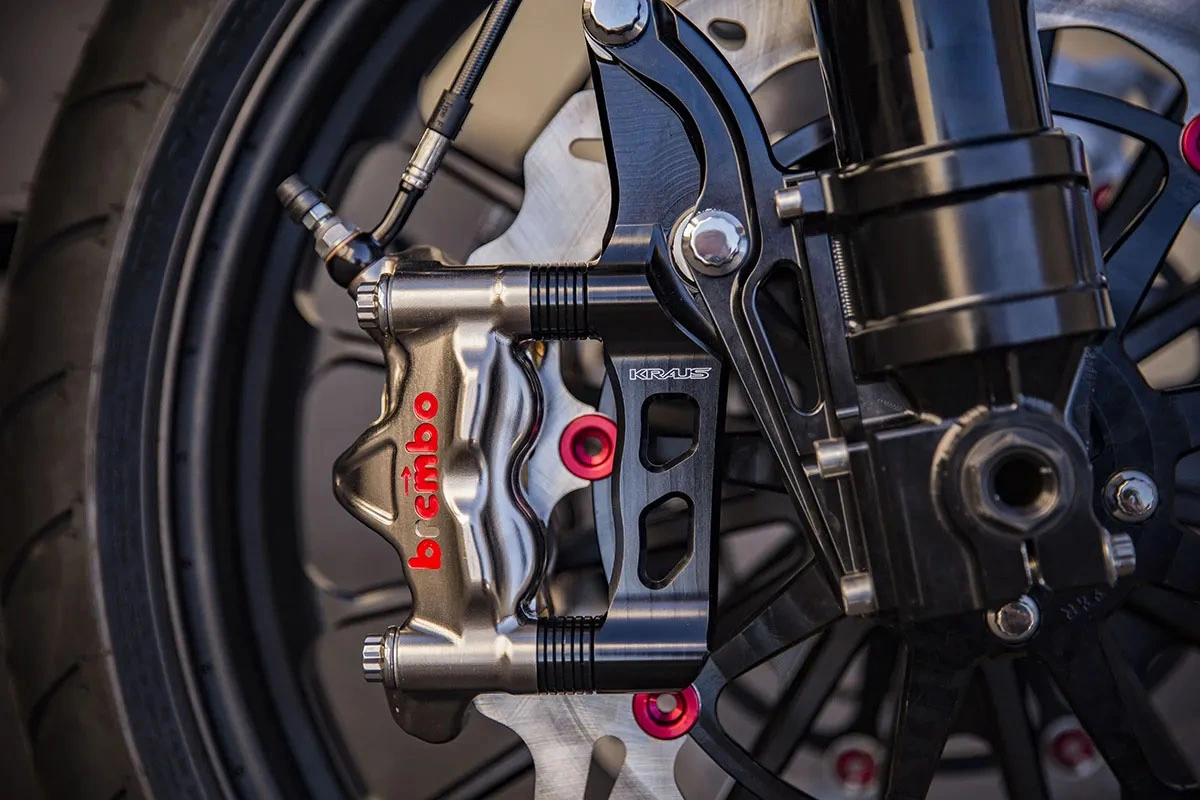 The build started life as a crashed Street Glide and let's just say things didn't start off clean, or straight… But with a little help from friends at Dr. Johns they straightened out the kinks and got the Carbon Bagger sorted with arrow like precision. Once that chassis was sorted it was off to Bennett's for engine upgrades. Parts were tough to get but Bennett's was stocked with the necessary S&S items to boost the torque and HP numbers to a sufficient level.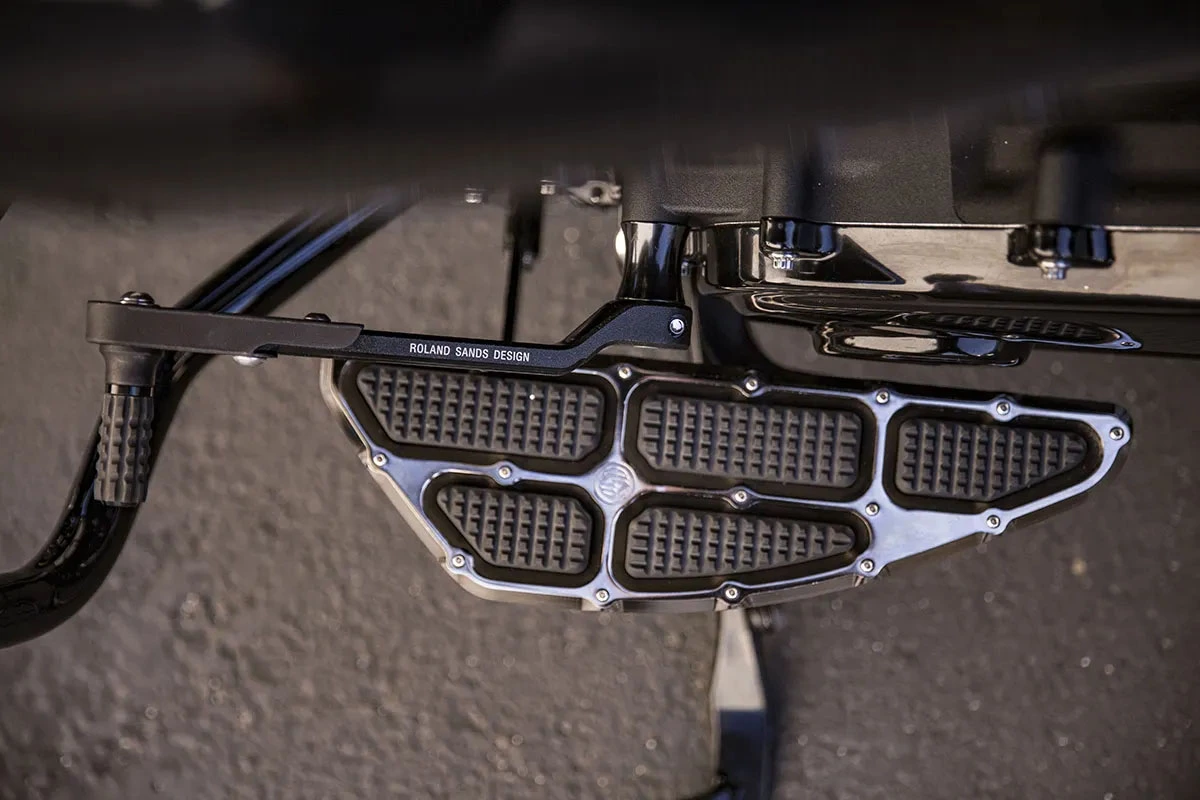 Once the motor was finished it was back to the RSD shop and a meeting with the gods of carbon. Bags, upper and lower fairing, front fender and rear fender as well as sided covers were all Carbon fiber reducing the weight of the bike significantly. The body will eventually get a stick on racing style graphic over the carbon body allowing the owner to change out the look of the bike when and if he wants. The quality of the graphics and ease of application have made graphics for customs an obtainable and great looking concept.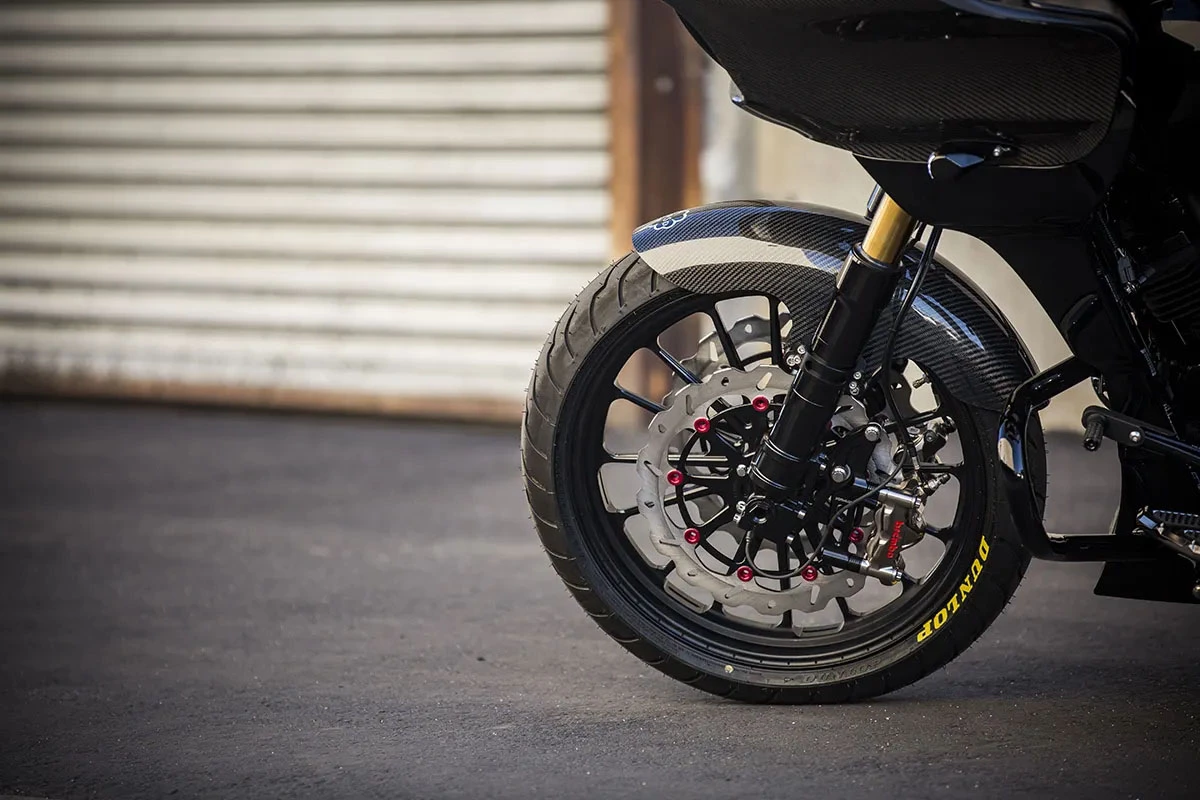 The rolling kit got a massive upgrade with RSD traction wheels, 19 x 3.5 front wheel with a 19 x 120 Dunlop Sportmax tire and an 18 x 5.5 rear wheel with a 18 x 180 Dunlop Sportmax rear. Front brakes were upgraded to Brembo radial mount calipers and Kraus mounts attached to Alloy art fork lowers with nitride tubes and GP suspension valving. Rear Shocks are Ohlins remote resevoirs. The Carbon Bagger stance was raised a few inches off the ground, getting more ground clearance without going full race. Saddlemen made the RSD two-up seat with a diamond stitched main saddle that looks very trick.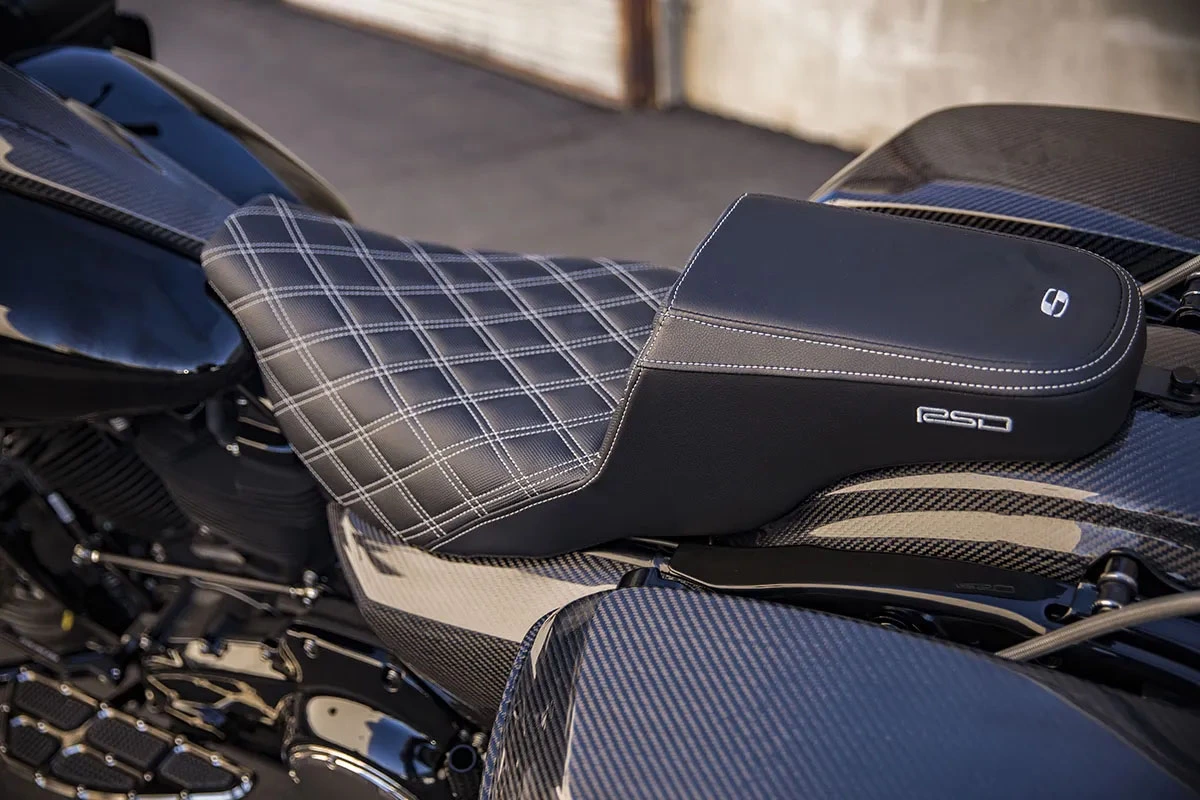 Hand controls are stock switches with Brembo radial masters and RSD Sector riser, pull backs and gauge mount in Nickel with Pro Taper bars. The Air Cleaner is another item from the new RSD Sector collection as well as the Nickel Engine cover. Exhaust is a Black Ceramic Burns Stainless Nhb 2-into-1 w/ heat shield. 
The RSD crew's Carbon Bagger is one of those bikes that showcase that might not look all that cool from a distance, but when you get close and you start to notice all the nuances and the attention to detail with the parts manufacturing and the components used to serve a specific purpose, you really start to understand exactly what's going on with this bike.
If you missed the Carbon Bagger concept article, check it out HERE.