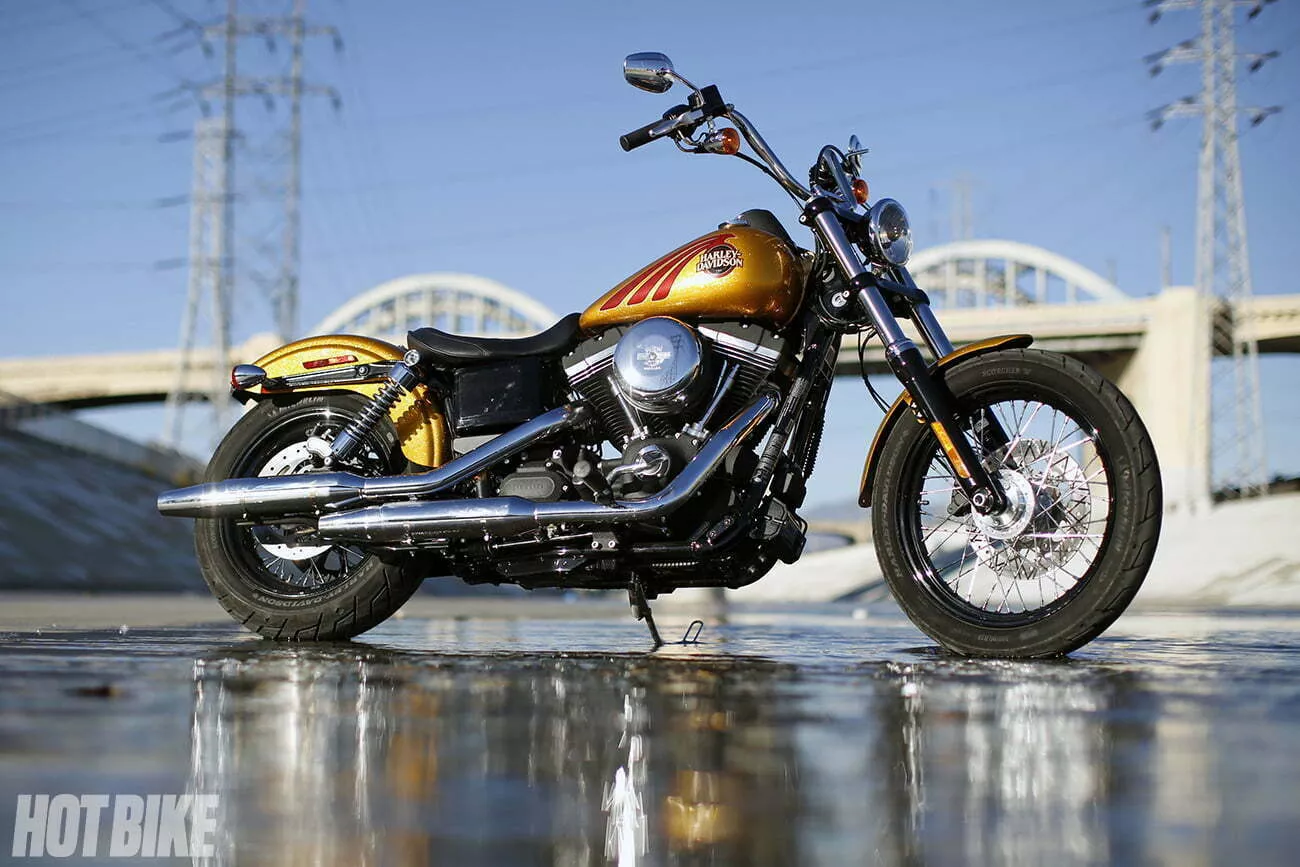 Here's look at our Harley-Davidson Dyna Street Bob before we started racking up some miles.Stay tuned for an in-depth Street Bob review right here on hotbikeweb.com. We will let you know that we are digging on it's sure footed handling and great working suspension, especially the 49mm fork. The Street Bob's mini-ape handlebars are comfortable and provide good steering input. It's Hard Candy Gold Flake Deluxe paint gets plenty of attention from fellow bikers and non-bikers alike.Check back once we wear some rubber off the tires.
More info at : H-D.com
Specs:
Engine : Air-cooled, Twin Cam 103
Engine Torque: 98.8 ft-lb
Fuel Capacity :4.7 gal.
Length : 94.3 in.
Wheelbase : 64.2 in.
Weight, In Running Order : 670 lb.
PRICING:
Vivid Black $13,699
Color Option $14,099
Two-Tone Option $14,449
Hard Candy Color Option $14,449