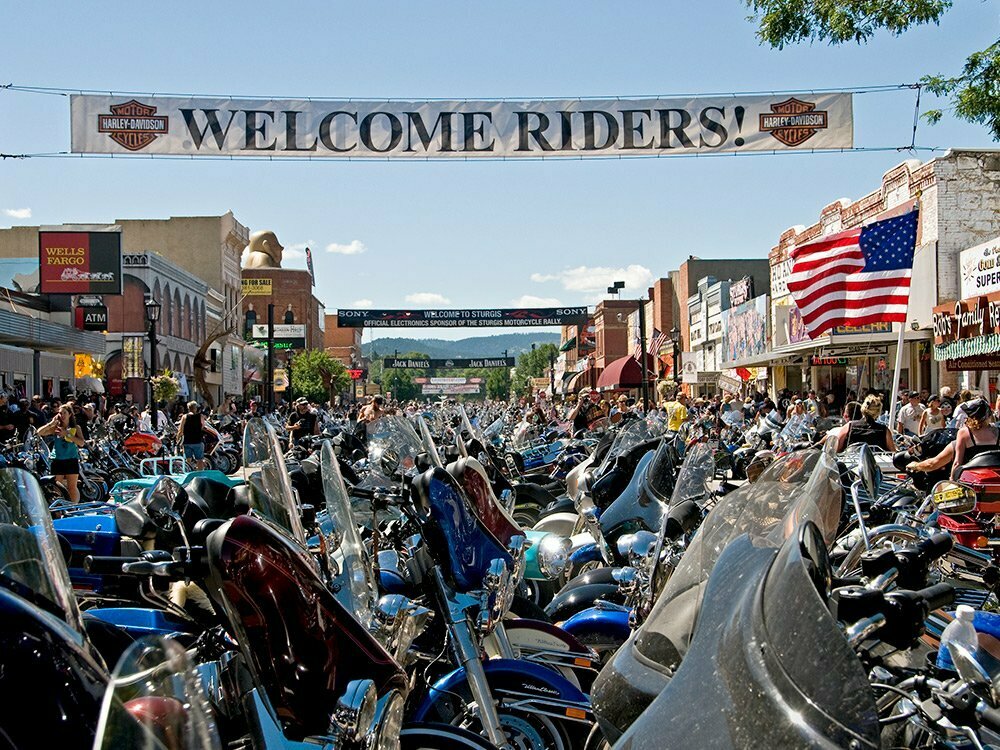 Sturgis: the Mother of all motorcycle rallies. While the once-little gathering founded by Pappy and Pearl Hoel started earnestly enough, as it heads into its 82nd anniversary the rally has grown to monstrous proportions. With half a million people flooding the streets of the small town in South Dakota, a trip to Sturgis can be almost overwhelming for a first-timer. That's where we come in. We've trodden down the beaten path of Main Street a time or two, so we'll posse up and take you for a figurative spin around Sturgis and try to help make your first trip to the Black Hills a little less intimidating,
No trip to Sturgis is complete without a trip down Main Street. It is the place to go to people-watch because there's no shortage of characters on Main Street. Motorcycles squeeze into every possible inch, and constant flow of bikes cruises up and down the street. If you're claustrophobic, don't bother; it's guaranteed to be a shoulder-to-shoulder shuffle down the sidewalks. Harley lovers will definitely want to check out the Harley Rally Point on Main Street, an industrial-looking outdoor pavilion constructed of steel and stone that's always bustling with activity. There's also a platform you can ride your motorcycle on and have your picture taken with the big white letters of the iconic Sturgis sign in the background. A few blocks up the street is the Sturgis Motorcycle Museum and Hall of Fame, home to an amazing collection of prized motorcycles and memorabilia. The museum is in the midst of major expansion and revitalization, but it's open for business, and a trip there is highly recommended.
Then, of course, there's the nightlife. The Main Street scene sheds its skins when the sun goes down as music spills out of venues like the Loud American Roadhouse and One-Eyed Jack's Saloon. Yes, things can get a little rowdy as adult beverages flow; to get the full Sturgis experience, we suggest a late-night trip to The Dungeon Bar, a classic Sturgis dive. Then let us know what you think about the lovely décor hanging from the ceiling.
A block over from Main Street is Lazelle Street, the primary thoroughfare between Interstate 90 and the campgrounds east of town. That means it's always packed, so be prepared to crawl from stop sign to stop sign. Lazelle Street is another integral part of downtown Sturgis, and is lined with vendors, food booths, aftermarket part suppliers, and manufacturer displays from Harley-Davidson and Indian Motorcycle. If you want a rally T-shirt or a new part for your motorcycle, Lazelle is the place to be.
Again, there's plenty of adult-style fun to be had on Lazelle; if you think you're a bad brawler, climb into the ring at The Knuckle Saloon for the knuckle-bustin' bouts and rumble like Mad Max in Thunderdome. If live music is more your thing, free concerts are just up the street at the Iron Horse Saloon.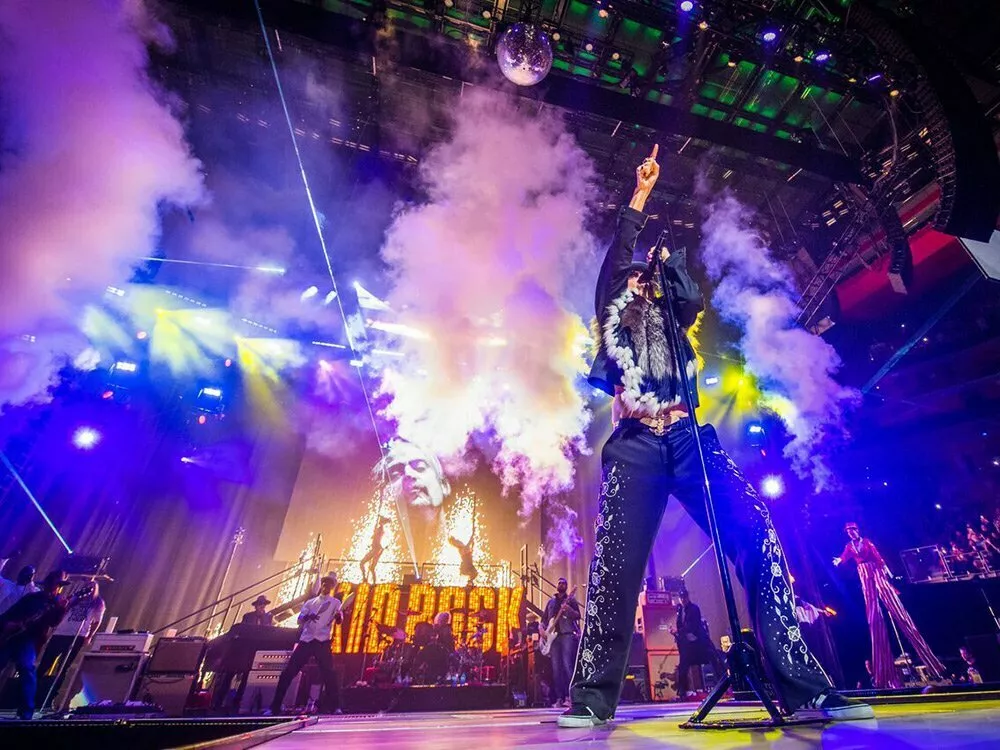 Yessir, there's plenty of music; the Black Hills positively vibrate with guitars each August. For nine days straight the Buffalo Chip campground has a steady rotation of headliners on its main stage as it hosts "The Largest Music Festival in Motorcycling." Big name bands are just the tip of the iceberg, as there are lots of up-and-coming acts at the smaller stages around the campground.
As we mentioned before, the Iron Horse Saloon always has a strong lineup of shows, and free is always good. Or just walking downtown often means you'll stumble into a band at an outdoor stage or one of the bars.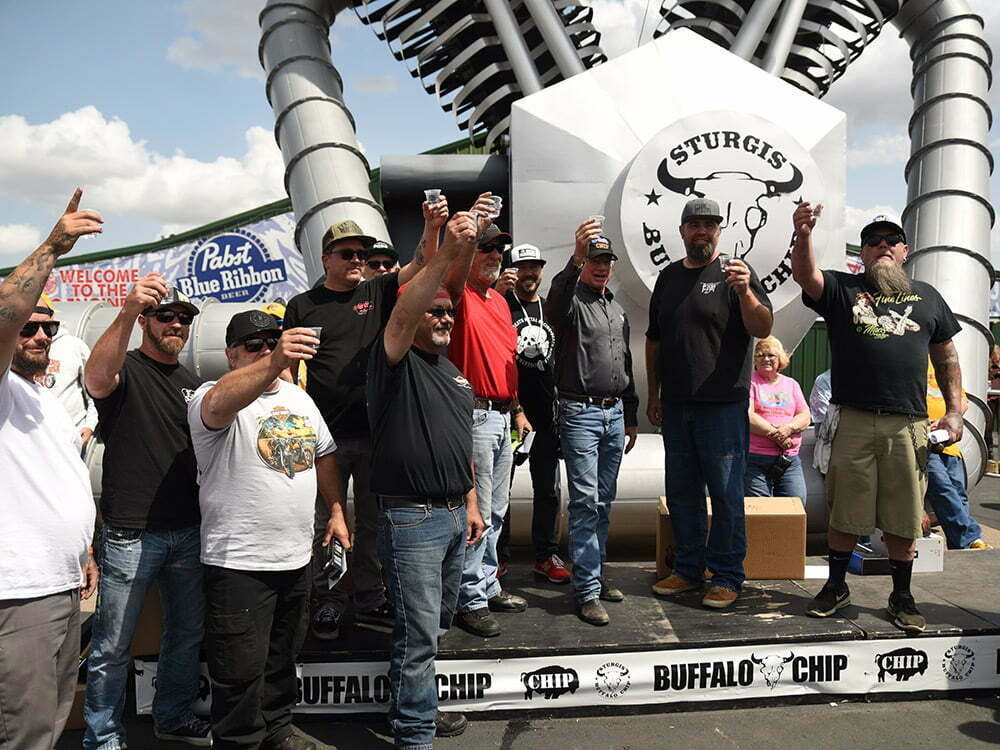 To get the full rally vibe, we suggest staying at one of the big campgrounds east of town. You might not get a whole lot of sleep, but it's an experience you'll never forget. The party starts early and carries on late into the night. Self-contained and self-governed, the big campgrounds like the Buffalo Chip, the Full Throttle Saloon's Pappy Hoel Campground, and Glencoe Camp Resort have everything you need, on-site, to get you through the week. Each hosts a full slate of nightly entertainment and concerts, included with the cost of camping. About the time things quiet down, the early birds fire up their engines to embark on one of many spectacular rides in the region, and the whole scenario repeats. Immersing yourself in the middle of the mayhem takes the Sturgis experience to the next level.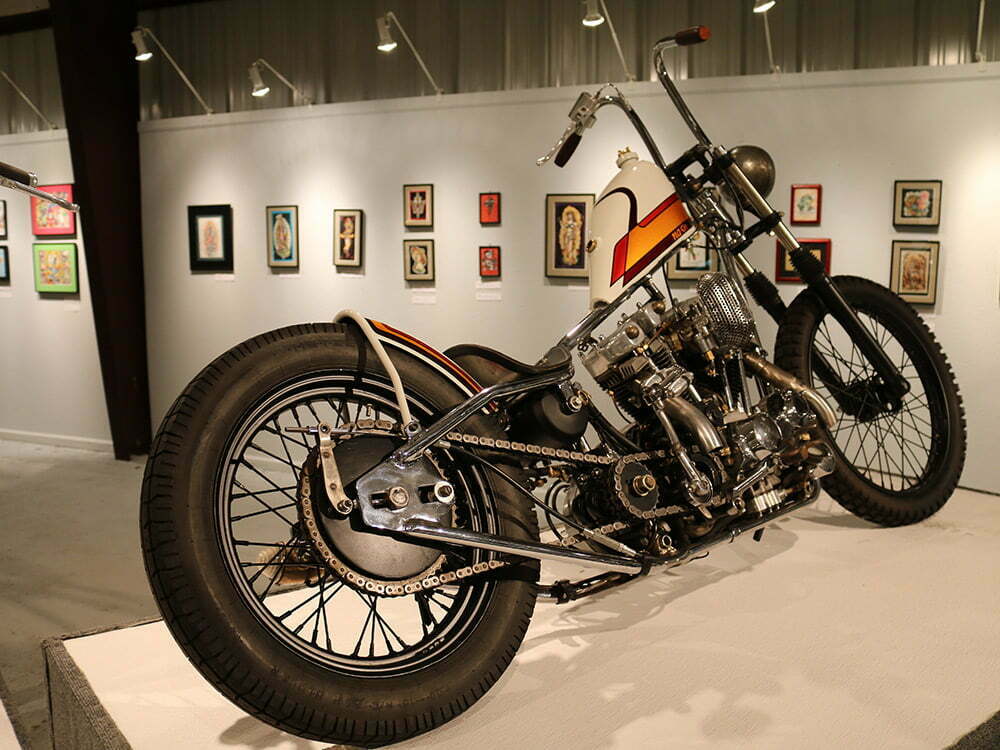 Michael Lichter's Motorcycles As Art Exhibit
If you happen to be at the Buffalo Chip, Michael Lichter's annual "Motorcycles as Art" exhibit is a must. Lichter has been documenting the history of the motorcycle lifestyle for almost 40 years and for the last decade he's held an incredible exhibit of custom motorcycles, artwork, photography, and moto-memorabilia at the Chip. Every year the show revolves around a theme, and this year's show is called "Emergin' Virgin, Coming out Custom." The exhibition will showcase the work of the new customizers, giving those new to the scene a moment to shine in the spotlight. The show is always free too. Just head to the Chip's "East Gate" and they'll direct you.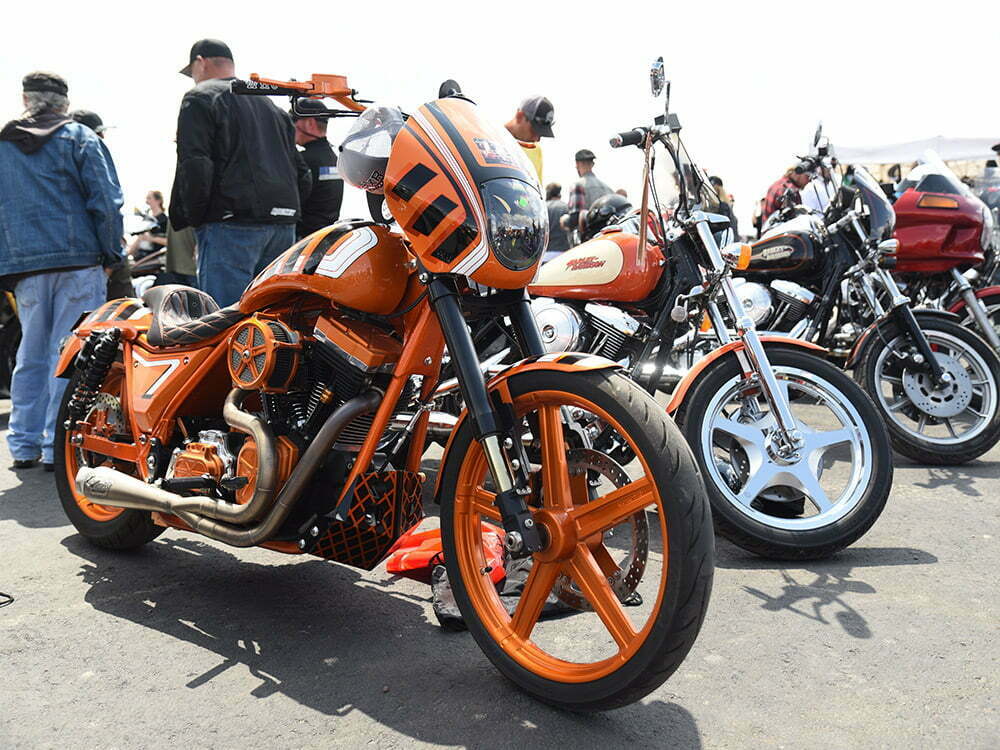 There are also bike shows galore at the Sturgis rally. Whatever you ride, whatever bike you like, be it Sportsters, FXRs, baggers, or radical customs, there's a show for you. While Harley-Davidson and Indian hold their respective ride-in shows, there are contests pretty much daily at the Buffalo Chip's CrossRoads, the free-access area at the front of the campground. One of those is The Rat's Hole show, the granddaddy of them all, holding its 34th annual custom-bike show this year. It's one of the oldest, most prestigious bike shows in the country. The hand-sculpted Big Daddy Rat trophies are a sight to see, as wild and unique as the motorcycles in the show.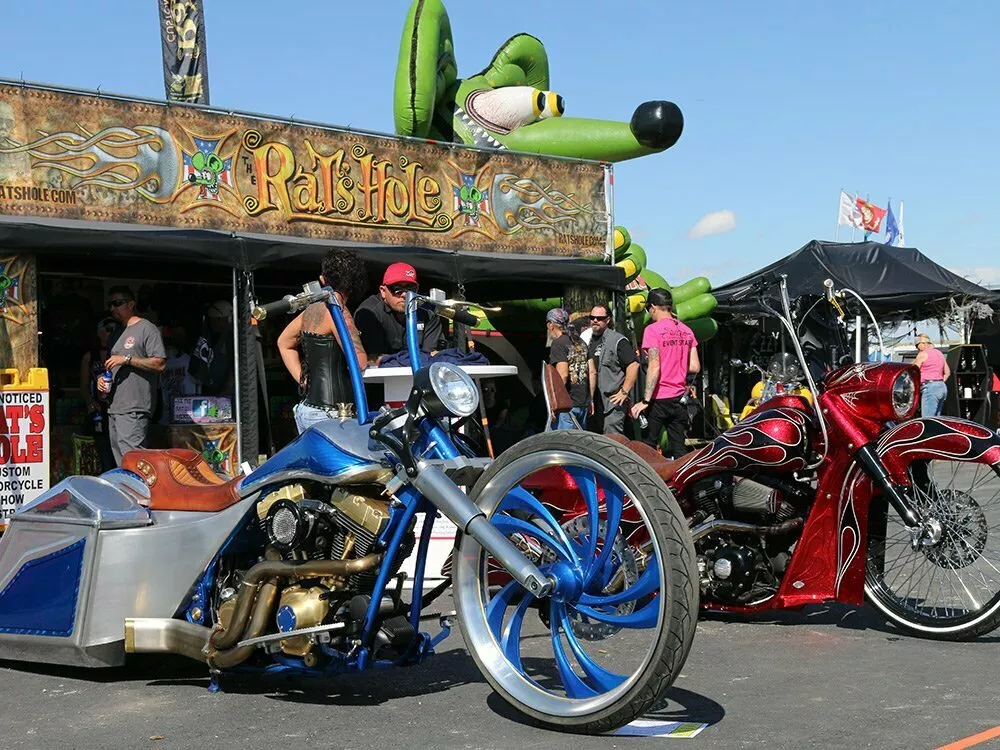 Another thing Sturgis is famous for is racing; after all, that's how it got its start. In fact, the first Sturgis Rally took place on August 8, 1938, with races at the old half-mile horse track at the county fairgrounds. One of its founding organizations, the Jackpine Gypsies, still hold races at the rally. Vintage dirt track races on the historic Sturgis half-mile racetrack at Meade County Fairgrounds are quite the spectacle too. The spirit of motorcycle racing is still alive and well at the Sturgis Rally. Catch a race if you can.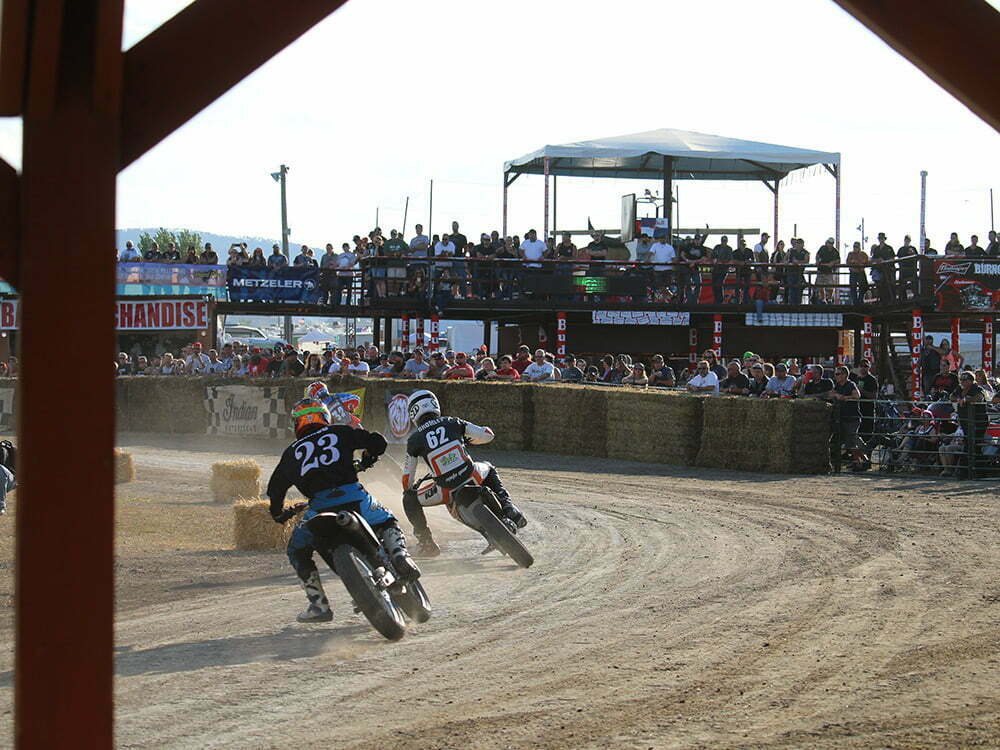 Black Hills Harley-Davidson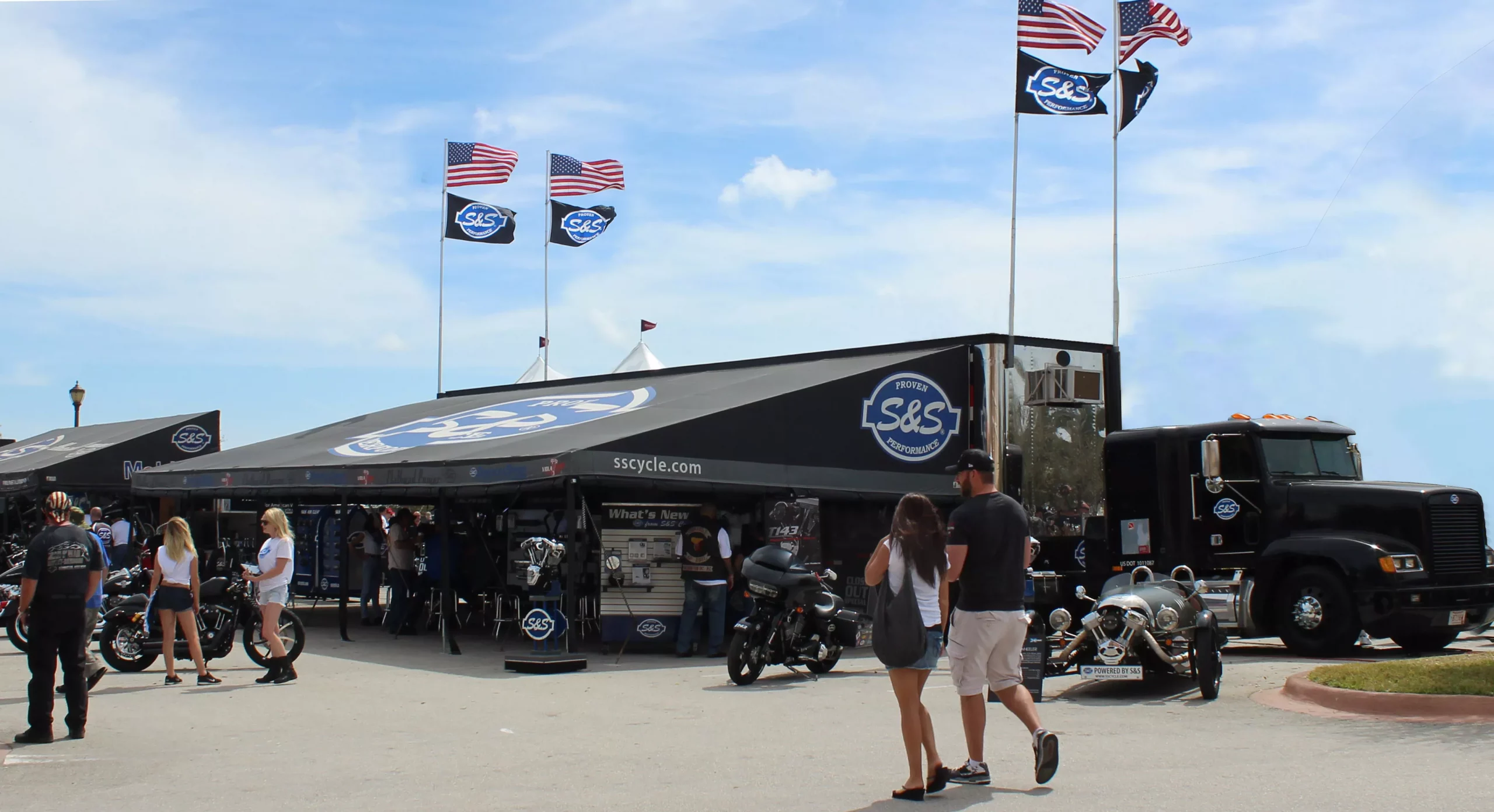 If you happen to be headed over to Rapid City, be sure to make a pit stop at Black Hills Harley-Davidson just outside of town on Interstate 90. Many top-name parts manufacturers and dealers set up shop there. The dealership will have all the latest Harley-Davidsons on display and offers demo rides on most models. Live music and other entertainment can be found daily, in what's essentially a mini-rally within the rally.
South Dakota Tourism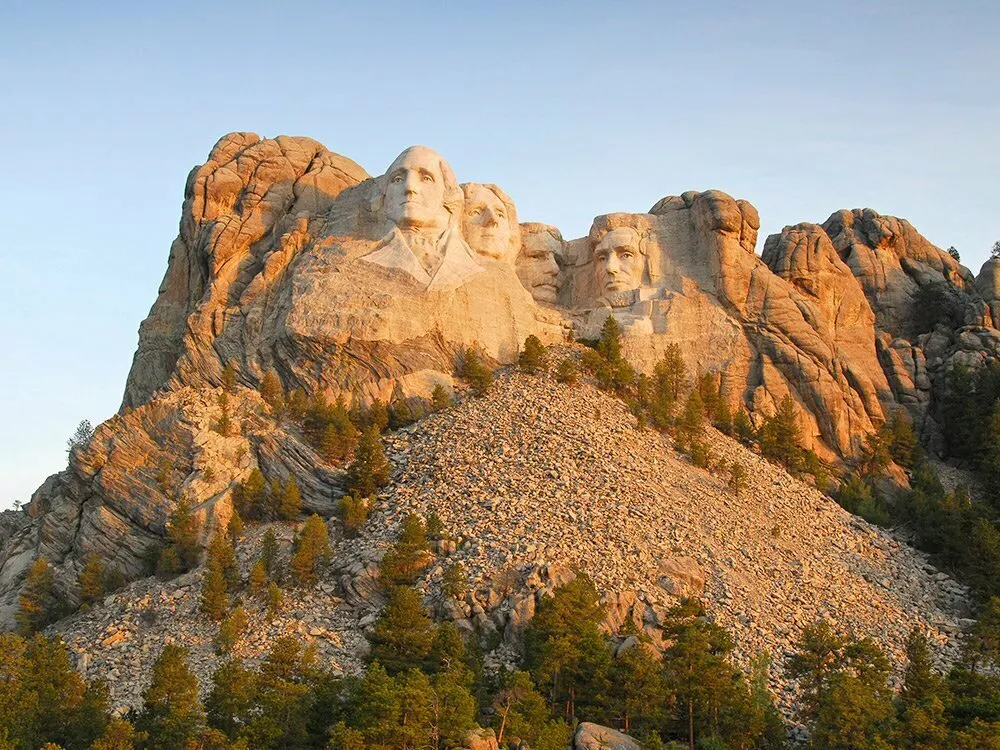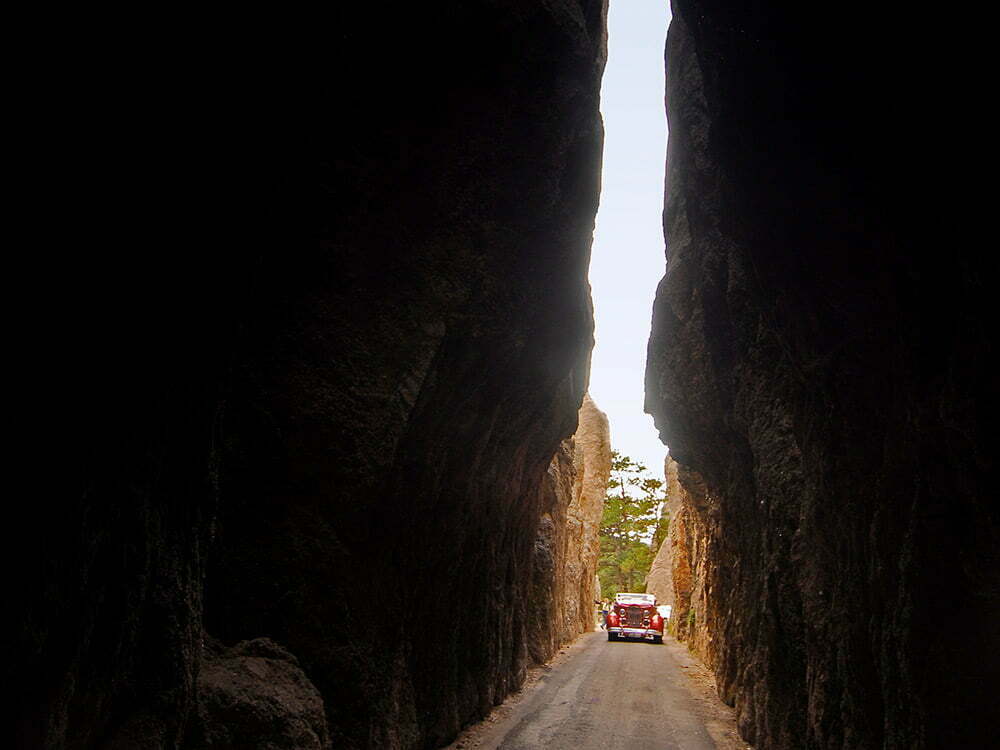 And while it's fun to revel in all the rally stuff, you need to set at least a day or two aside to go ride. Mount Rushmore and the Crazy Horse Memorial are two of most incredible achievements in the history of American sculpture. Cruising through Custer State Park is like turning back the hands of time, from slicing through the eroded granite pillars known as the Needles to rumbling into stone tunnels blasted through mountains to riding through prairies filled with buffalo. Head east out of Sturgis and in a couple of hours you're in the Badlands, or go west to magical Devils Tower National Monument. For a quick getaway, the gateway to Spearfish Canyon is just 20 miles away. The forest is thick, the cliff walls steep, and great hiking trails are plentiful. You can make a day of it by looping back into Deadwood, a historic little town with plenty of "Wild West" charm. Be sure to pop into Old Style Saloon No. 10, the place where Wild Bill Hickok is said to have been gunned down by Jack McCall during a game of poker.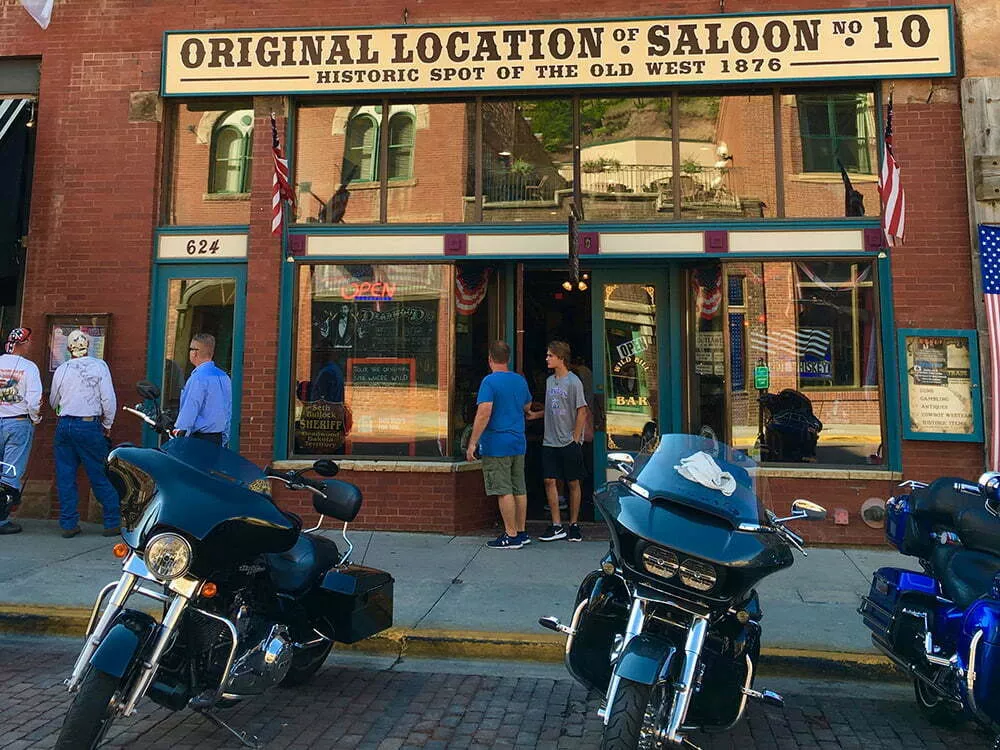 To round out our guide, I'll offer these last few words. Doing the biker crawl down Lazelle Street sucks, especially when you're on a big air-cooled V-twin with temperatures in the 90s. But you can cut off time stuck in traffic by taking side streets. Often all you have to do is travel a few blocks off the beaten path to get around more easily. Also, if you're headed to the Buffalo Chip or other campgrounds east of town, try a shortcut off Interstate 90 called Fort Meade Way that will dump you out right at the Chip. It's a great way to avoid the clutter of downtown altogether. If you're heading west on Interstate 90, jump off at Exit 37/Pleasant Valley Road and it will lead you to Fort Meade Way. Heads up, though; it's a dirt road, but it's hard-packed and traction is good. Another tip is to check weather services before heading out on rides because sooner or later it's going to rain. And South Dakota thunderstorms and hailstorms ain't no joke. Be prepared.
Finally, these last few tidbits of common sense:
Bring cash. You might need it for parking, to buy food, or to pitch a tent in somebody's yard. Inevitably you're going to need it.
Pack some sunscreen. You're going to be out in the sun for hours on end and a sunburn might cut into your fun.
And be sure to hydrate. Throw a couple of extra water bottles in your backpack or saddlebag. Again, all common sense, but it's easy to get swept up in the moment.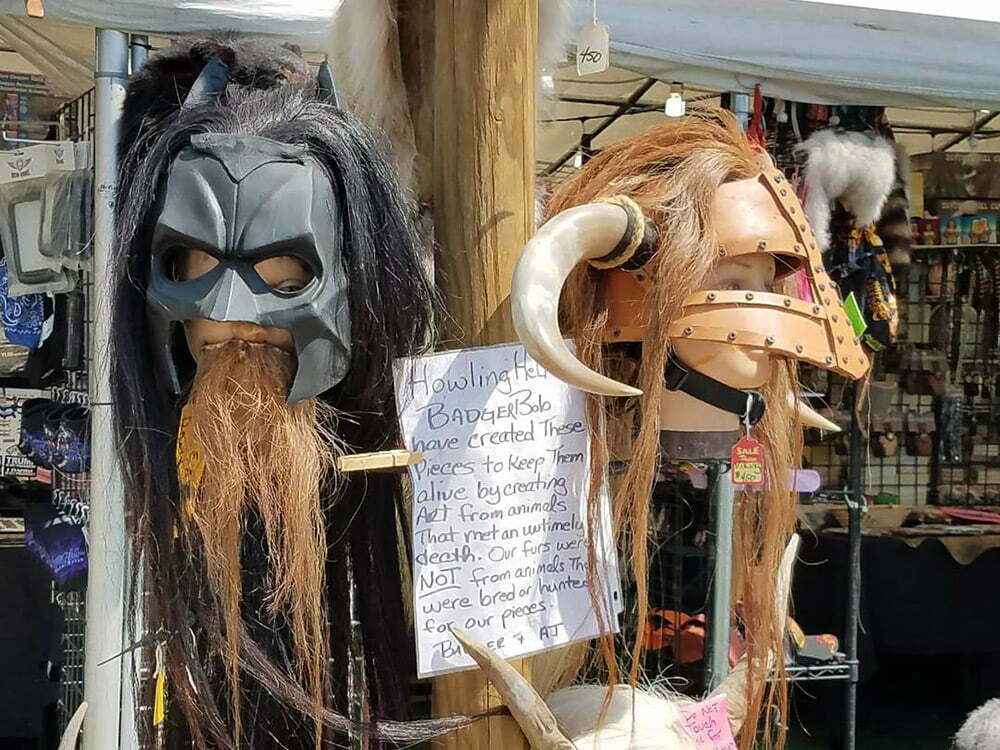 And lastly, enjoy yourself! Sturgis is something every motorcyclist should experience at least once in their lifetime.
Story by: Bryan Harley