Asheville Venue // PACK SQUARE PARK – 121 College St. Asheville, NC 28801

The GEICO Motorcycle Hot Bike Tour 2016, kicks off this year from Asheville, NC on Wednesday, September 7 2016 with factory tours, parties, shows, music, and more!
One of the highlights of the stop will be the Hot Bike and Baggers Invitational Build-Offs. Featuring 28 builders building one-of-a-kind motorcycles AND riding them each day of the Tour! Here's your chance to chat with some of the world class bike builders you have seen on television and see their rolling works of art firsthand!
Located in historic downtown Asheville, Pack Square Park is the perfect place to kick off this year's tour! Complete with a concert stage, 6.5 acres of beautiful lawn to enjoy the bikes shows, venders, and more. Asheville is filled with fascinating museums and historic sites to fine dining, art galleries and a plethora of outdoor activities. Asheville will be welcoming the Hot Bike Tour with open arms.
Rinehart Racing is excited to welcome you to their hometown, Asheville, North Carolina. The Rinehart team will be on hand to enjoy Asheville and share their new 2016 exhaust line.
From the Asheville stop you can ride and party, hitting the other 4 stops, or ride with us for a day and an evening or two filled with good times. Either way, you, your motorcycle and your friends are going to have a great time!
All makes and models of motorcycles are welcome to join our invited builders, industry VIPs, and the staffs of Hot Bike and Baggers magazines for the rides, shows, parties, and more as part of the 2016 GEICO Motorcycle Hot Bike Tour.
Participation is easy. Become a LongRider and take part in all five days. Don't have that sort of time? Join us for a day or two, or just stop by the evening most convenient for you. As a registered participant you will receive a custom goodie bag, exclusive parking, special activities, product giveaways, and daily navigational materials.
Learn more and join the GEICO Motorcycle Hot Bike Tour 2016 by going to hotbike.com/tour. Or call (877) 413-6515 to sign up.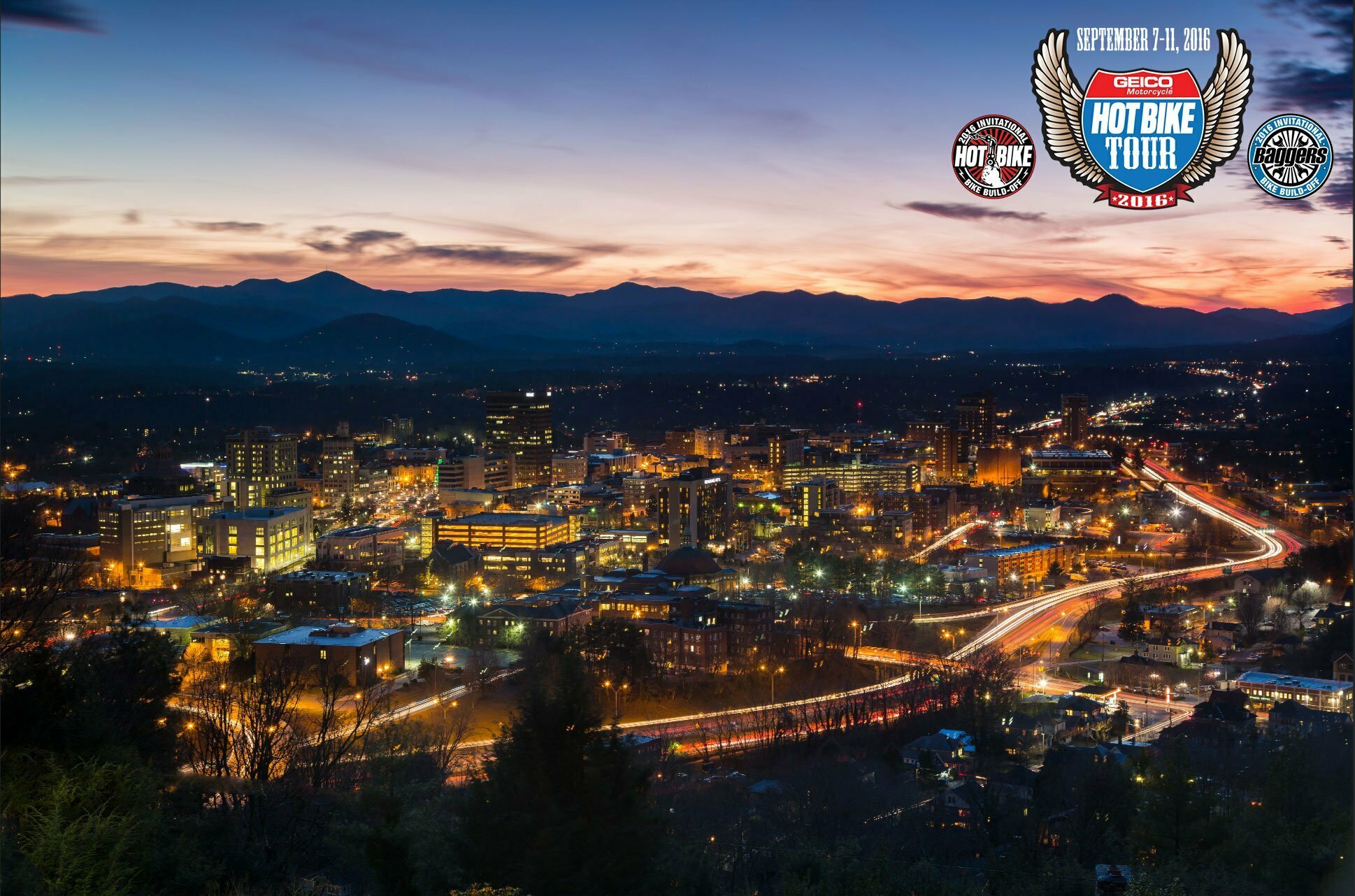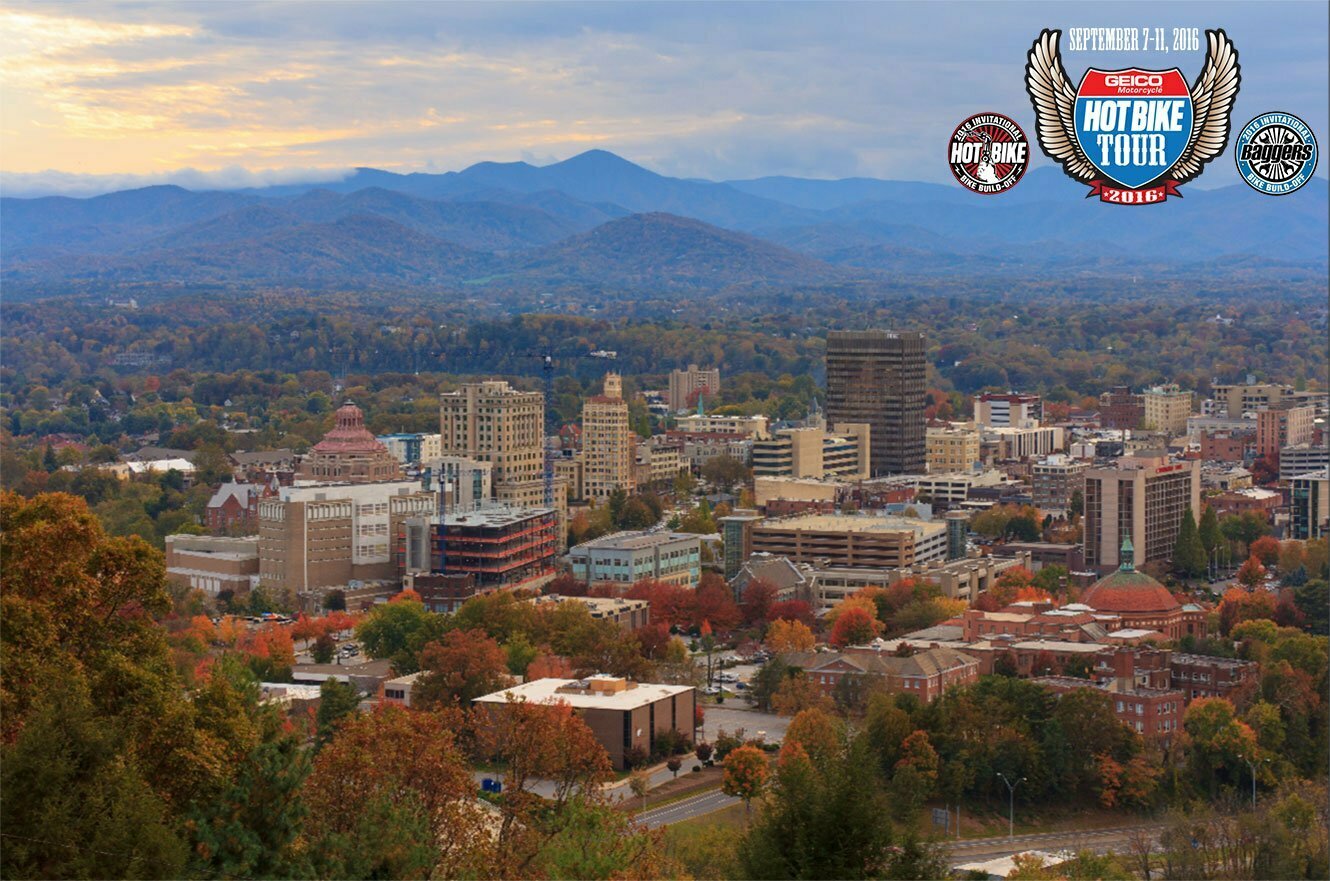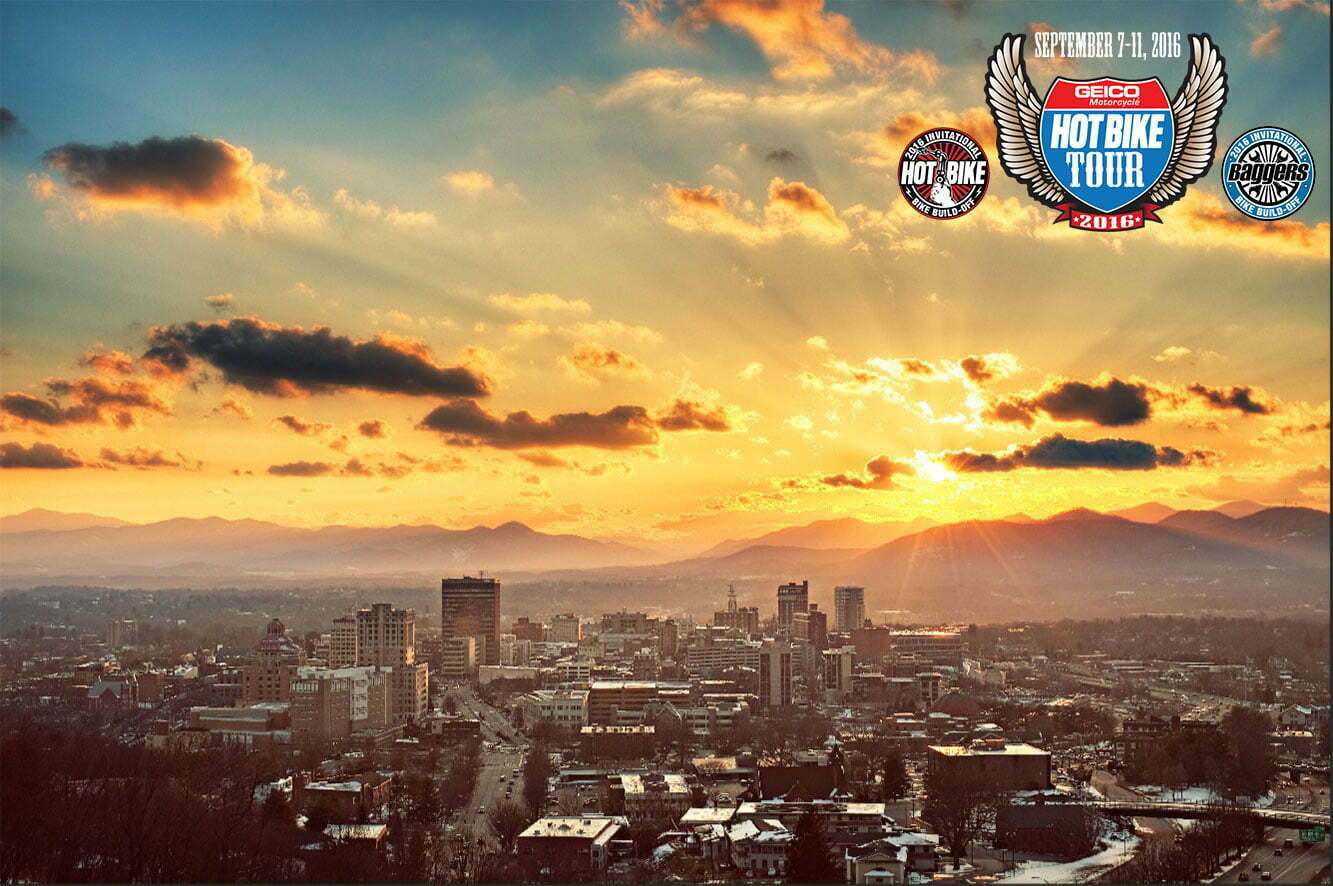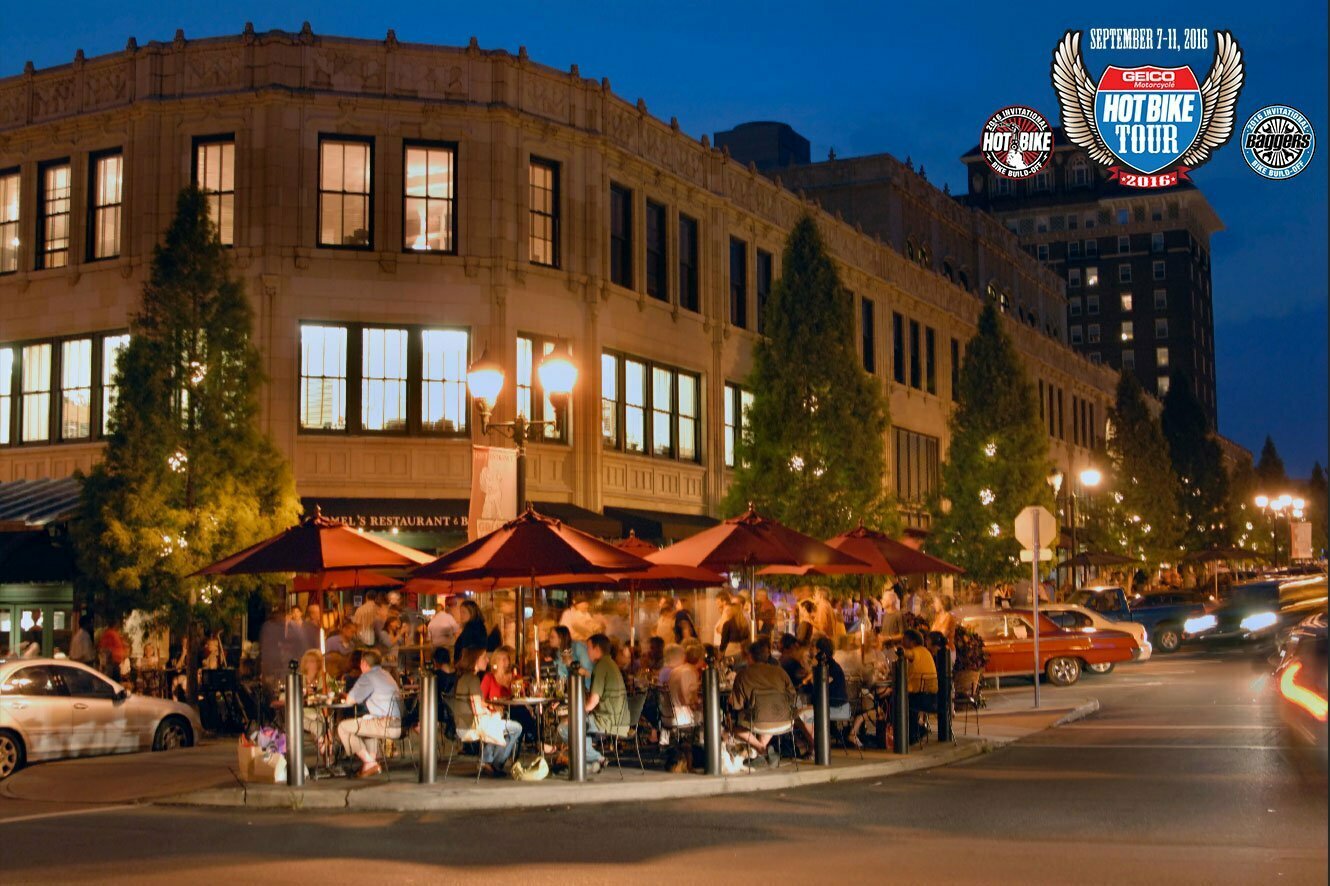 | Daily Schedule | |
| --- | --- |
| 4:30 p.m. – 8:00 p.m. | Registration Open @ venue site (look for signage) |
| 5:00 p.m. – 9:00 p.m. | Show Hours Stop #1 (Open to Public) |
| | Manufactures's Midway |
| | Steel-Horse Alley |
| | Bike Build-Off Invitational Voting |
| | Meet Editors, Staff & Photographers |
| | Beer Gardens |
| | Free Ride-In Bike Show |
| 6:00 p.m. – 8:00 p.m. | Live Music From The Dirty Soul Revival |
| 8:00 p.m. – 9:00 p.m. | Activities, Interviews, Giveaways |
| | Hot Bike Editor's Daily Bike Awards |
| | Stop #1 Bike Build-Off Champ Awarded |
| Subject to Change | |